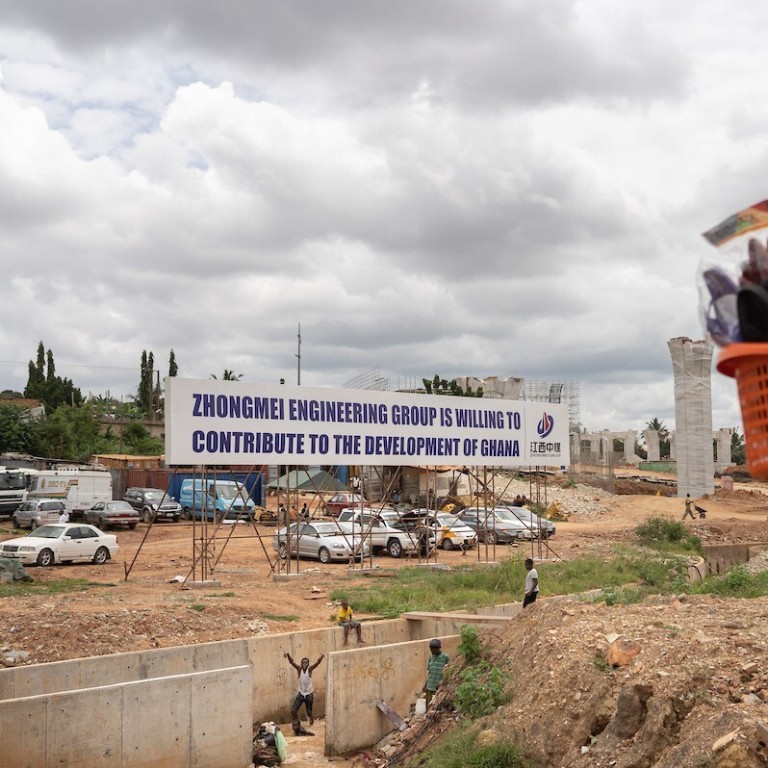 Opinion
Concrete Analysis
by James Morris
Concrete Analysis
by James Morris
For Chinese contractors, Belt and Road Initiative rewards come with heightened risks in a changing world
Chinese contractors snared almost a quarter of global construction revenue in 2018 as the Belt and Road Initiative took flight
Their rise in global stage brings multiple risks across many projects and various jurisdictions
Chinese contractors have risen to global prominence over the past decade by riding the wave of
Belt and Road Initiative
(BRI). In 2018 alone, they captured almost a quarter of all international construction revenue.
In the first half of 2019, they signed US$87 billion worth of contracts in these regions. They have also secured US$6.7 billion of energy, infrastructure and mining projects in Latin America, which only officially became part of the BRI in 2017.
Chinese contractors are now involved in many projects and jurisdictions. Most of them are in Asia, Africa and the Middle East, and range from traditional infrastructure projects to real estate, technology, education and health care. As the BRI expands its reach, they also face a growing number of risks.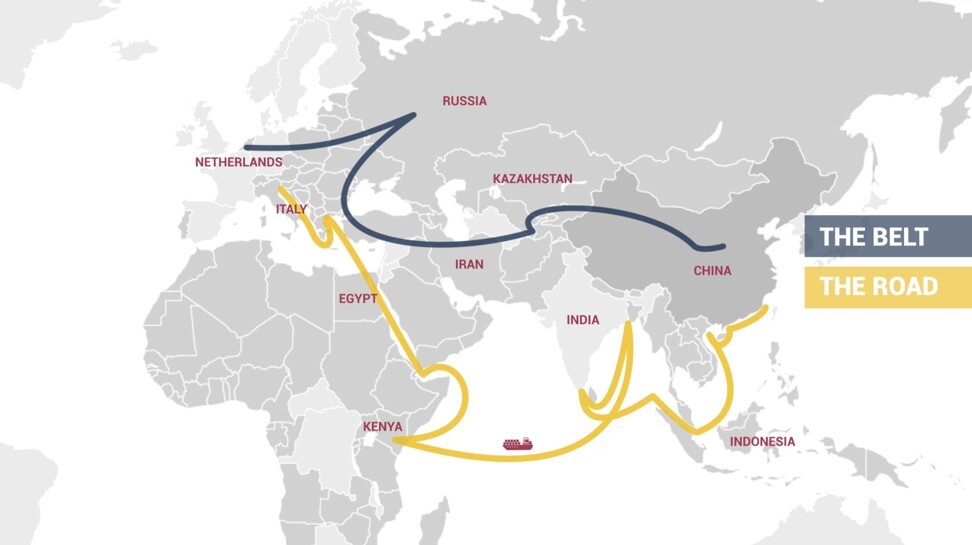 This gives rise to certain challenges. At the second Belt and Road Forum held in April 2019, participant nations emphasised the need for inclusivity, transparency and a sustainable approach to be adopted on BRI projects.
Chinese contractors themselves have come to recognise the need to develop more sustainable business operations, attract higher levels of private capital and external participation in their
supply chains
, and improve their bidding and operations in global markets.
Entering and developing "new" markets in Europe and Latin America, managing a diverse and expanding portfolio of projects, and adopting new and complex business structures to increase sustainability and inclusivity inevitably leads to an increase in associated risks.
The following risks should be considered:
Political risks: in developing countries, these may include unstable government structures, policy changes, international sanctions, regime changes, and terrorism, revolution or civil unrest. In developed countries, these may involve reputational damage (for example, due to perceived damage to the environment or local way of life.)
Legal and regulatory risks: these could range from underdeveloped legal or regulatory systems, which may make it difficult to enforce contractual protections, to stringent or complex regulatory systems, which may be difficult to navigate.
Project-specific risks: these include the availability of labour, materials, plant or equipment, through ground and environmental conditions to the physical possibility of performing the project. These may also involve inaccurate or incomplete tender and contractual documentation.
Partnering and business risks: these involve the potential for cultural conflicts and misunderstandings, which may arise as a result of partnering with foreign firms, and the risks associated with adopting new and complex structures to increase sustainability and inclusivity.
Many of the risks above should be efficiently allocated, usually to the party best placed to control or bear the risk. Reliable local business partners with knowledge of the local market should be carefully selected.
Tender and contract documents for projects should be thoroughly reviewed, and if any provisions are unclear, an intelligible and satisfactory explanation should be sought.
Obtaining and maintaining adequate insurance for the project will often go a long way towards defusing any potential disputes at a later stage. Both insurance of the works [usually via a Contractors All Risks policy] and liability insurance [including public and professional liability indemnity insurance] will be required.
At the stage that policies are procured, it is essential to understand any exclusions, and to ensure any required extensions are in place.
Contractors should also carefully note their
obligations
as to material disclosure under the insurance policies, and particularly any requirements to provide information or notices to the insurers. Failure to comply with these requirements will often prevent a claim on the insurance.
The dispute resolution procedures should be reviewed. Consideration should be given to tiered dispute resolution mechanisms, including alternative dispute resolution procedures, such as adjudication boards and mediation, to allow for disputes to be resolved at an early stage.
Usually arbitration will be used as the principal mode for settling disputes, as the host nation's courts may be too risky. Arbitration also allows for the involvement of arbitrators with appropriate technical expertise, flexibility of procedure, and in many cases international enforcement assisted by the New York Convention.
During the course of the project it is essential to keep full and up-to-date site records including communications, instructions and variations to prevent misunderstandings and disputes.
Careful compliance with all contractual procedures is essential, including serving notices on time and updating programmes. Chinese contractors should seek advice from reputable advisers as soon as possible in the event of a dispute.
In addition, Chinese contractors should consider whether there are any applicable Bilateral Investment Treaties (BITs) or Multilateral Investment Treaties (MITs) containing Investor State Dispute Settlement provisions. China has in force 110 BITs and several MITs as of March 2020.
Such treaties often contain substantive rights guaranteeing fair treatment of foreign investors which will often go beyond the rights of a project contract. Chinese contractors may be able to bring claims against host governments in certain circumstances.
By fully appraising themselves of these risks, and adopting astute dispute avoidance and pragmatic dispute resolution procedures, Chinese contractors will be well positioned to fully grasp all the opportunities that the expanding BRI has to offer.
Tom Fu (partner, Beijing), James Morris (partner, London) and James Lewis (counsel, Hong Kong) all at Mayer Brown.
This article appeared in the South China Morning Post print edition as: Mainland firms face growth plan risk