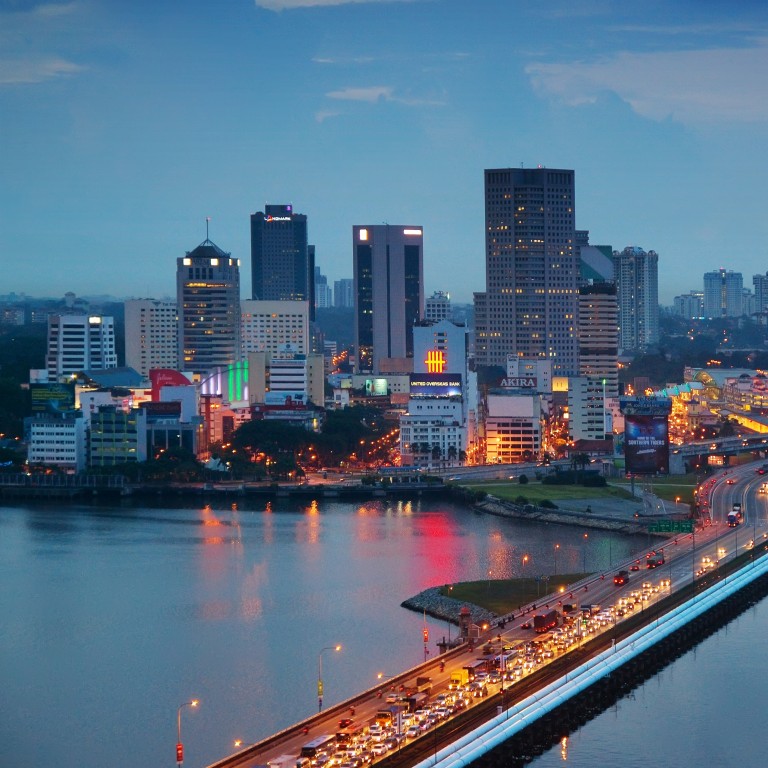 Hongkongers delay home purchases in Malaysia as lockdown measures freeze market
Hong Kong buyers pause on Malaysian property as lockdown restricts movements, closes non-essential businesses
Malaysia remains a top destination for migration and retirement with its lower cost of living, despite Covid-19 outbreak
Hong Kong buyers are putting aside their plans for investing in Malaysian
property
as lockdown measures restrict movements, close non-essential businesses and
freeze the real estate market along the way.
Enquiries about Malaysian projects from the city's residents have dwindled by about one-third from a peak last year when scores where looking to escape from social unrest, according to industry analysts. Centaline Property Agency expects such transactions to fall by a third this year.
"In the first quarter, with the travel restrictions and movement
lockdowns
, we saw buyer enquiries for Malaysian assets drop significantly from their peak last year," said Georg Chmiel, executive chairman of Juwai IQI, which operates a property portal. "Hong Kong buyers made 32 per cent fewer enquiries in March than they did in January."
Malaysia implemented the Movement Controls Order on March 18 for a month and shut schools and non-essential businesses to help contain the Covid-19 pandemic. While some restrictions have been eased, the order has been extended to May 12. Malaysia had recorded over 5,780 cases and 98 deaths as of April 27.
Terence Law, senior principal project director at Centaline, expects the number of purchases in Malaysia by Hong Kong buyers to fall by a third in 2020. The firm recorded about 300 such cross-border transactions in 2019.
Prospective investors were taking longer to decide on buying overseas properties because of the lockdown measures, Law added. The restrictions, not only in Malaysia but globally, have made it more difficult for owners to sell, even though cash-rich buyers were largely unaffected by the pandemic.
The waiting may be a blessing as Hong Kong's pegged currency has strengthened against its regional peers through the health crisis, specifically by 7 per cent against the Malaysian ringgit. Malaysia's appeal, with a large Chinese population and lower living costs, remains undiminished.
"Foreign buyers are already looking at an additional 7 to 8 per cent discount because of the weaker currency," said Kenny Woo, marketing director of Alpha Astral Realty, a developer in the southern Malaysian state of Johor. "Developers may also need to offer attractive packages to stay competitive."
Alpha Astral is developing the three-tower Molek Regency flats in Johor Bahru, an economic and transport hub about 30-minute drive from Singapore. It has sold about 80 of the 1,050 units in the project to Hong Kong buyers in the past nine months, Woo said.
This month, a Hong Kong investor bought a 640-sq ft flat with a parking space for 480,000 ringgit (US$110,170) or roughly HK$854,000. A similar-sized flat in Hong Kong would cost 11 times more without the parking spot.
The attractive entry prices have enticed many buyers to Malaysian property assets over the years, more so for investors who viewed the country as a retirement destination. They could be mistaken to hope for a quick or strong price appreciation given a stubborn
industry glut since 2015.
Some 31,092 residential units worth about 18.8 billion ringgit remained unsold nationwide at the end of the third quarter last year, according to data from the National Property Information Centre. They fell from 32,313 units worth 19.9 billion ringgit a year earlier.
The market had been on a bear run before the pandemic and will remain subdued in the short to medium term, property consultancy CBRE-WTW said in a report on April 6.
"The recovery may be seen by mid-2021 but the prospects for price appreciation will be highly dependent on whether the pandemic is brought under control," managing director Foo Gee Jen said by email. There are also challenges from the US-China trade war and the oil price crisis, he added.
In the long-term, Malaysia is expected to remain a top choice for Hongkongers for property investment, according to Desmond Ang, managing director of Kuala Lumpur-based Global Migration Solutions.
Ang had been working with 20 to 30 per cent more clients from Hong Kong in the first quarter this year, who were interested in relocating to the country under the Malaysia My Second Home (MM2H) scheme, which offers long-term residency visas in exchange for investment in homes priced above 1 million ringgit.
The number of applications for MM2H climbed by 20 per cent in the second half of 2019 as anti-government protests pushed more families to migrate, and enquiries under the programme have continued to rise this year, Ang said.
This article appeared in the South China Morning Post print edition as: HK buyers slow rush to Malaysia amid lockdowns