LIVE
Hong Kong, mainland stocks slide on worries about re-opening economies amid coronavirus
China's factory prices hit four-year low on virus pressure
Tencent declines ahead of first-quarter earnings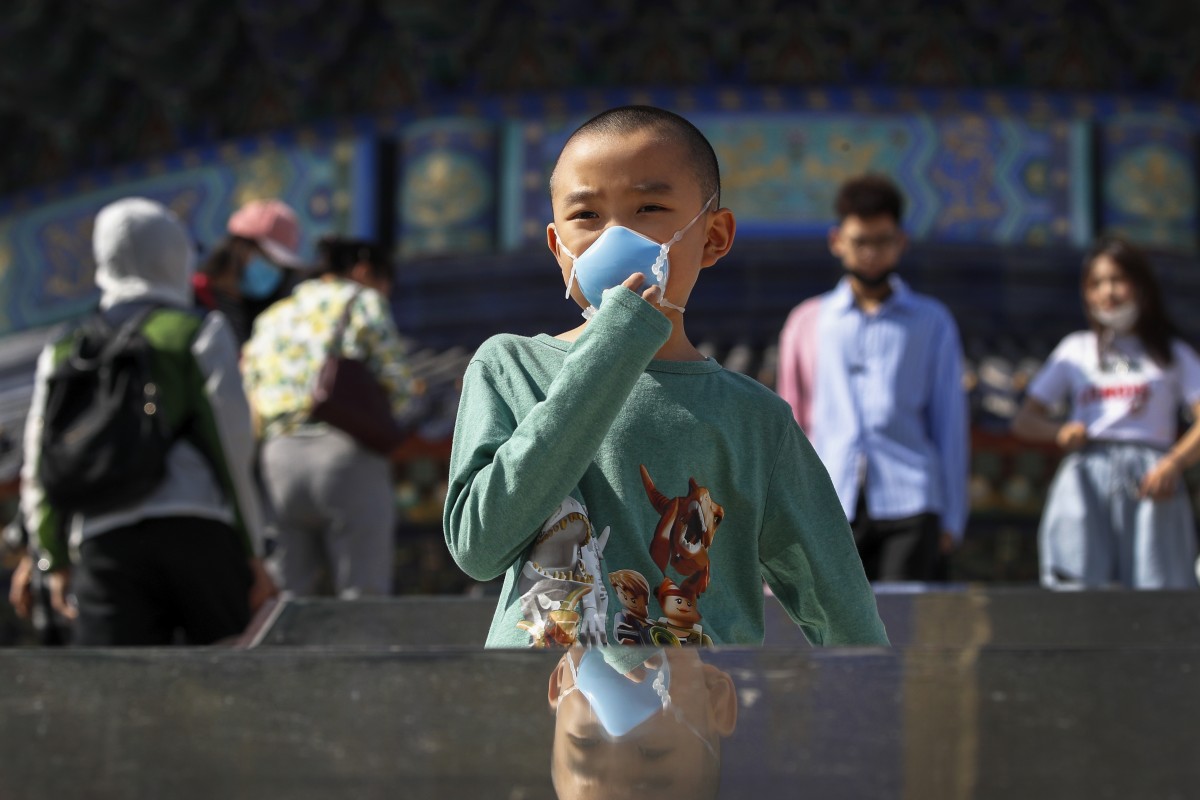 A child holds his protective face mask to help curb the spread of the new coronavirus as he visits to the capital's popular tourist spot of Temple of Heaven in Beijing on May 10, 2020. Photo: Associated Press
INTRODUCTION
First, an important note. 
The South China Morning Post continues to experiment with the best ways to give readers timely and analytical coverage of Hong Kong and mainland markets.
Starting Wednesday, we will move from the Live Blog format to a more traditional story form that is updated regularly and contains the best of the elements of the Blog -- ratings changes, hot and cold stocks, analyst commentary, charts, etc. Your newsletter will be renamed "Markets Today," and will come to you with the nuts and bolts of what you need to know about our markets in the early morning trading session. Anyone already signed up will get the newsletter as usual and it will direct you to our main stocks story. 
As always, I am eager to hear from you, with your ideas on what you need and how we can deepen and sharpen our markets coverage. I am at [email protected] . I will be experimenting in coming weeks with our coverage and very much hope to incorporate reader feedback as part of my goal to continuously improve our markets coverage. 
If you don't now received the Stocks Blog newsletter and would like what will now be called Markets Today newsletter emailed to you each morning, click here. If you need to reach the stocks team, email [email protected].
Please catch up on the day's action below.
-- Kathleen Magramo, Gigi Choy and Deb Price in Hong Kong 

Note: Information in this blog is on an "as is" basis and not a solicitation or offer to buy or sell any securities or otherwise; and is not investment/professional advice or services in this regard.  It is subject to our T&C.  SCMP (as defined in T&C) shall not be liable for any loss, damage and costs relating to any investments in securities or otherwise in this connection.