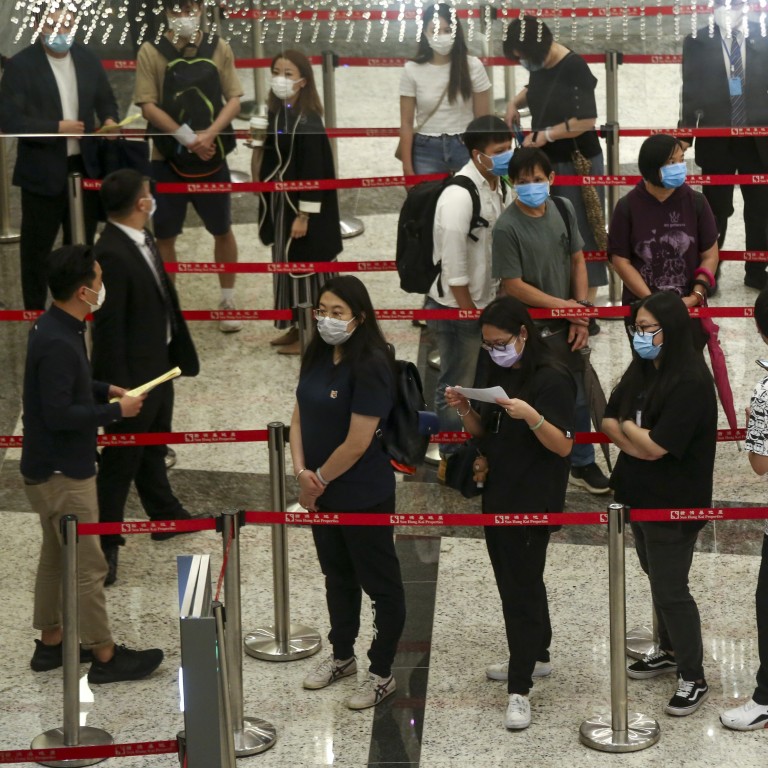 Hong Kong developers rush sales as buying momentum builds, while city enjoys lull before security law storm
Home sales more than doubled in May from April to a one-year high as pandemic restrictions are eased
'No one knows what will happen later this year as too many variables may affect the market sentiment,' DBS says
Hong Kong
developers
are expected to price their new projects at lower levels as they rush to capture a revival in buying interest as the government eases measures to control the coronavirus pandemic, according to analysts.
New home
sales surged
in May to 2,085 new units worth HK$22.1 billion (US$2.85 billion), the highest in a year, according to data provider Dataelements. That is also more than double the business in April, and an almost five-fold jump over February when the market hit a multi-year low of 340 units.
"Builders will chase after volume instead of holding out for higher selling prices as the Covid-19 outbreak comes under better control now," said Joseph Tsang, chairman at JLL Hong Kong. "New projects will be launched at lower prices in the first batch to draw eyeballs."
Hong Kong's government
eased pandemic measures
from May 8, allowing public gatherings in groups of eight, widening the rule from four in a March 29 pronouncement in a thumbs up for the stricken economy. In the latest move on June 8, it will exempt eligible executives from the 14-day quarantine rule, subject to application and quota.
The recovery momentum, however, is being tested in the coming weeks by Beijing's introduction of a national security law tailor-made for Hong Kong. The legislation could reignite unrest that helped push the economy into a recession.
There are also overriding concerns about how it will
further stoke the US-China tensions
, with Hong Kong caught in the political fault line. Some of the city's richest developers and biggest companies have publicly backed the legislation.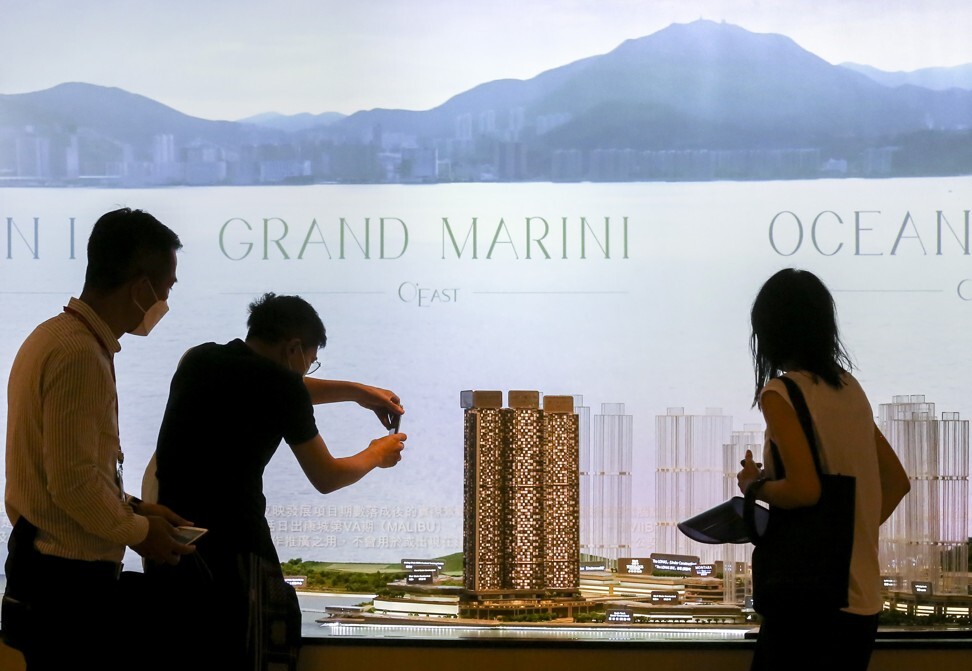 Home prices in Hong Kong have slipped 5.3 per cent from the peak in May, according to official data, enticing buyers who have held back big-ticket purchases through months of social unrest and this year's viral outbreak. JLL expects prices to ease by as much as 20 per cent this year.
Developers put 11 projects on sale in May versus five in April and four in March. In February, at the start of the pandemic, only one came to the market just as restrictions on movement were being tightened.
The upturn in
recent weeks,
however, masks the slump in the first five months this year, when developers generated HK$56.8 billion of sales, or 46 per cent lower than the same period last year, according to Dataelements. That was the slowest since HK$53.3 billion of sales in the first five months of 2016, according to Ricacorp Properties.
"At present, projects being launched at attractive prices still managed to find buyers," said Jeff Yau, a property analyst at DBS in Hong Kong. "But builders would offer discounts once they see unsatisfactory market response."
Homebuyers have snapped up 680 of the 699-unit Wetland Seasons Park phase two development in Tin Shui Wai over three weekends at an average selling price of HK$13,130 per sq ft. That is 7 per cent higher than HK$12,300 at the 13-year-old Central Park Towers in the same district.
In Cheung Sha Wan, buyers bought all the 282 units on offer at The Campton in two weekends at an average price of HK$16,411 per sq ft. That's 20 per cent cheaper than The Vertex built by China Evergrande in the same vicinity.
"With more home seekers failing to buy in the previous weekend sales, we will speed up the launch of the third phase of Wetland Seasons Park in the third quarter," said Victor Lui Ting, deputy managing director of Sun Hung Kai Properties, the developer.
Yau at DBS, who forecasts a 10 per cent drop in prices this year, expects to see an abundant supply of new flats in the coming two months as builders obtain presale permits and rush sales as market momentum builds.
"No one knows what will happen later this year as too many variables may affect the market sentiment," he said.