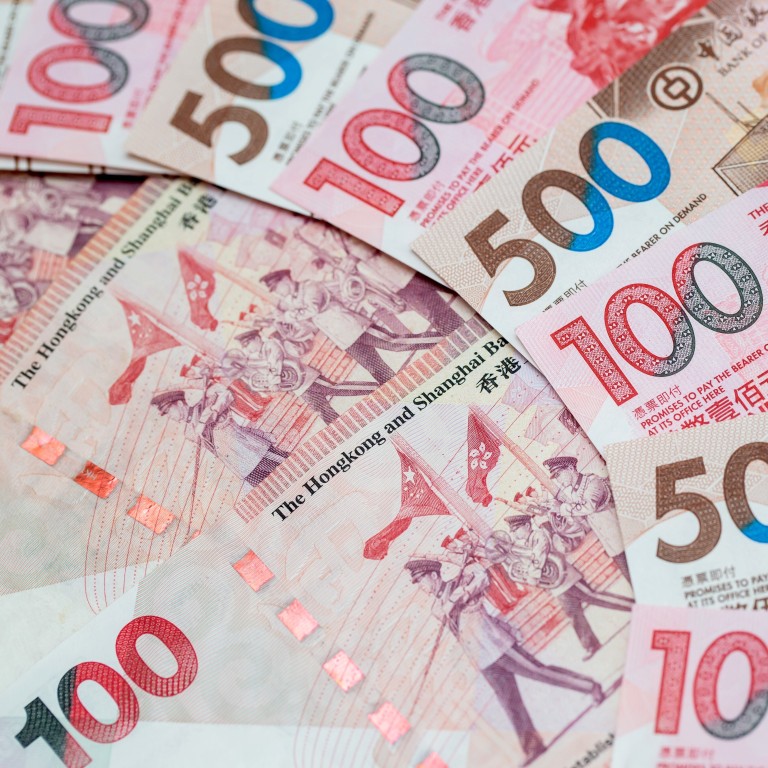 Coronavirus response shows how universal basic income can improve life for everyone
Subsidies given to firms and individuals to protect livelihoods during the pandemic offer insight into how a universal income can be implemented intelligently and successfully
An unconditional recurring payment to every member of society will help everyone meet their basic needs and restore dignity
With one eye already on re-election, US President Donald Trump is racing towards opening up America again despite economists' consensus that reopening the economy only when it is safe is better than risking another lockdown soon after. Regardless, once business does get back up to speed it is certain we will face a new normal.
The 2008 global financial crisis was a walk in the park compared to this predicament. The rise in unemployment as businesses close, lay off or furlough employees is unprecedented. Even China's
first-quarter GDP
shrunk by 6.8 per cent. How long this recession will last depends on how soon a vaccine can be found.
Social distancing may have slowed the virus' spread, but it also paralysed significant parts of the global economy. Small and medium-sized enterprises have been particularly badly hit, making governments more important than ever. Administrations around the world have dug into their reserves to keep their economies alive and, more importantly, cash flowing among individuals.
It is useful to differentiate between stimulus packages and survival handouts. When lay-offs, furloughs and salary cuts envelop a significant portion of the labour force, various handouts to help businesses stay afloat are of utmost importance.
The Australian government announced on March 22 a package worth A$66 billion (US$46 billion) and another worth A$130 billion (US$91 billion) just
eight days later
, with a significant portion going to SMEs to help pay workers.
In Hong Kong, the government's 2020-21 budget included a
cash subsidy
of HK$10,000 (US$1,300) to all adult permanent residents. In Britain, the government announced a programme granting companies 80 per cent of workers' salaries, costing £78 billion (US$99 billion).
That we needed a pandemic and an economic meltdown to realise the need for a guaranteed income so that basic needs can be met is a tragedy in itself. The idea of universal basic income is not new. From the 19th-century British philosopher John Stuart Mill to the 2020 US Democratic presidential candidate Andrew Yang, many have discussed the idea.
04:16
Food security of world's poorest communities threatened by Covid-19 pandemic, warns UN food body
Food security of world's poorest communities threatened by Covid-19 pandemic, warns UN food body
In-depth studies are needed to determine the correct amount in each economy, but Yang suggested a
monthly income
of US$1,000 per person. Arvind Subramanian, former chief economic adviser to the Indian government, suggested an annual payment of about 8,500 rupees (US$110) in
some states
in India.
A popular argument against a universal basic income is that a guaranteed income would make people satisfied with handouts and unwilling to work, but this assumes poor people are lazy. Results from the World Values Survey show otherwise.
In the sixth wave of the study involving 60 countries and nearly 90,000 respondents from 2010 to 2014, more than a quarter of the sample agreed that, in the long run, only hard work brings a better life. Less than 7 per cent said success is a result of only luck and connections. There was little difference in opinions between the richest and poorest quintiles.
In the same survey, 24 per cent agreed the government should take more responsibility to ensure that everyone is provided for, while only 7 per cent said it is the sole responsibility of the individual.
Another concern is that a universal income would break the bank. An annual US$10,000 payment to every American would cost more than US$3 trillion a year, almost equivalent to the entire tax revenue collected by the federal government.
However, social expenditure – defined as all cash benefits, provisions of in-kind goods and services and tax breaks with a social purpose – make up about 19 per cent of US GDP. This is marginally below the Organisation for Economic Cooperation and Development average of 20 per cent.
Mexico spends only 7.5 per cent of its GDP on social benefits. Considering the amount the US government spends on ineffective welfare programmes, as well as billions on
destructive armaments
, a universal basic income is certainly worth serious consideration given its ability to empower people by providing a certain level of dignity.
The new normal of the post-pandemic world will still require world leaders to solve old issues such as poverty and income inequality. Artificial intelligence and offshoring will continue to
replace manual labour
and push workers into poverty while owners of technology and other non-labour assets will continue to amass greater wealth.
The subsidies given to companies and individuals to protect livelihoods during this pandemic can offer governments insight into how a universal basic income can be implemented intelligently and successfully in the new normal.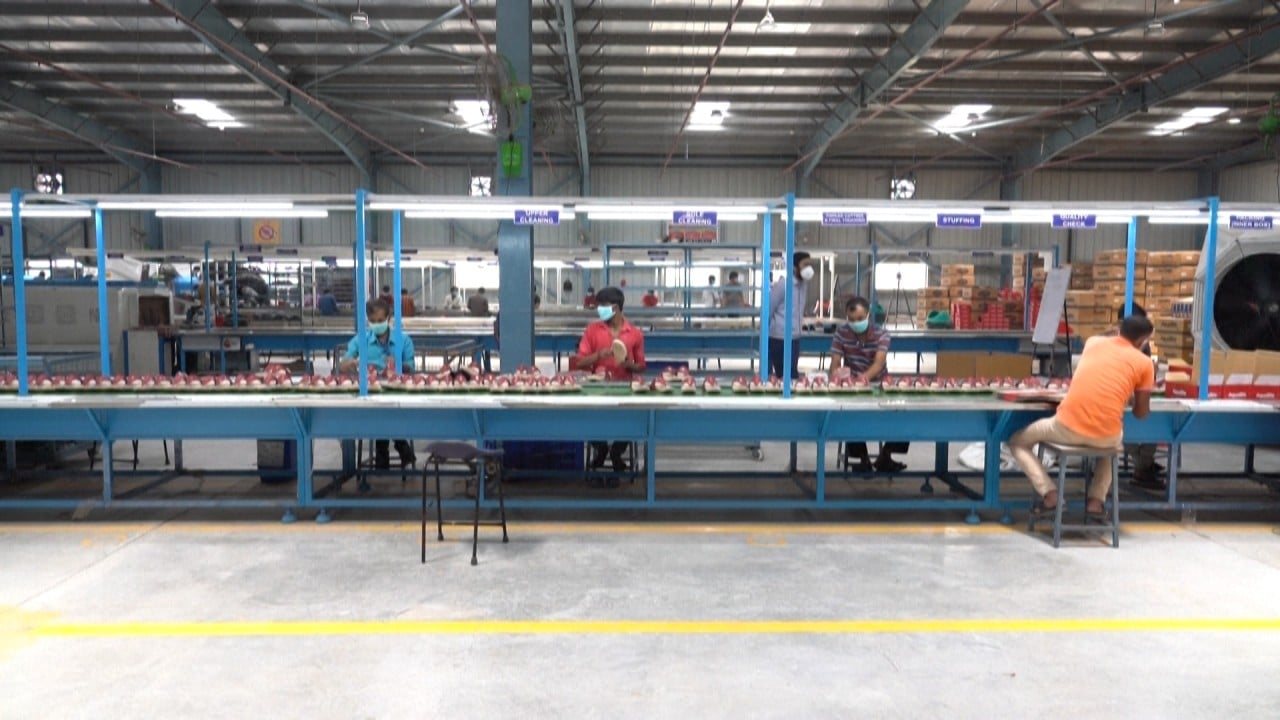 02:01
Indian factories struggle to reopen after coronavirus lockdowns because of a lack of workers
Indian factories struggle to reopen after coronavirus lockdowns because of a lack of workers
Every crisis brings change. The Great Depression brought about greater spending on job creation and social welfare programmes, democracy and freedom bloomed in many developing countries after World War II and a stronger financial system emerged from the 2008 financial crisis.
The Covid-19 pandemic shows that health and social welfare systems need to be revamped everywhere. Let's not waste this once-in-a-century opportunity.
Dr Bala Ramasamy is a professor of economics and associate dean at the China Europe International Business School
This article appeared in the South China Morning Post print edition as: Economic meltdown shows the need for universal basic income