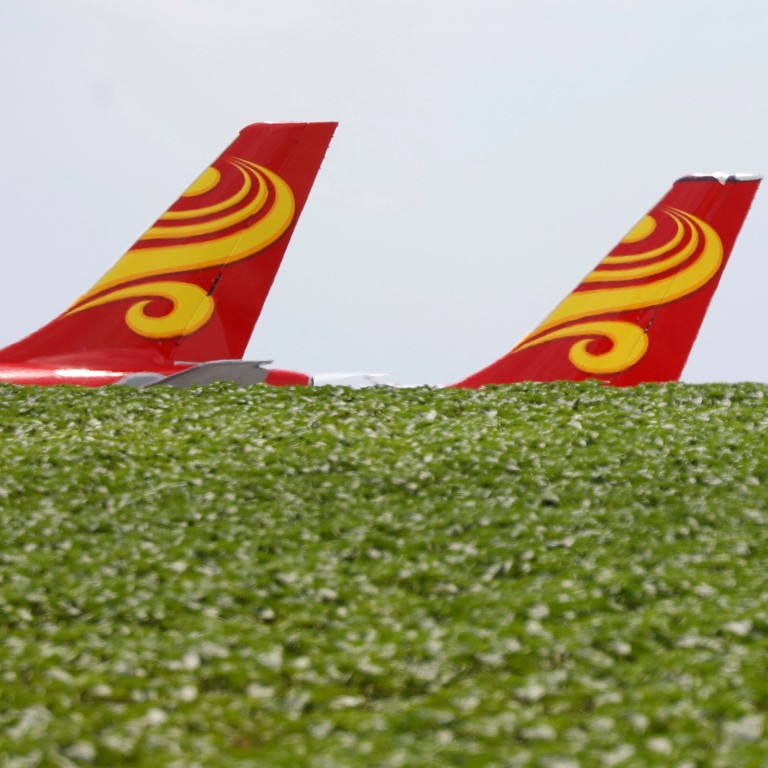 Exclusive

|
Hong Kong Airlines, kept alive with funds from Chinese lenders, calls for government support in survival fight
Hong Kong Airlines has received more than 1 billion yuan of financial support from Chinese banks since January to stay afloat, sources say
New suitors have emerged for Hong Kong Airlines, with one bidder even conducting due diligence in May
The city's third-largest carrier said it has been contributing to the passenger and cargo throughput at Hong Kong International Airport since 2006, before the coronavirus pandemic crippled the industry and left most of its aircraft out of service.
"We hope that the government will consider their recent airline bailout plan in conjunction with support for other Hong Kong-based carriers, who also help to maintain Hong Kong's status as an aviation hub," it said in an email reply to the South China Morning Post. "We are committed to serving Hong Kong and always open to strong strategic investors to secure our long-term development."
Global airlines have received some US$123 billion in state financial aid through late May, according to the International Air Transport Association (IATA), the industry guild. Carriers are expected to incur
US$84 billion of losses
in 2020, or 3.2 times higher than during the 2008 global financial crisis, it said.
The Hong Kong government earlier this month agreed to provide 70 per cent of the HK$39 billion recapitalisation plan at Cathay Pacific to protect the city's position as an aviation hub. Cathay is separately asking its existing shareholders for HK$11.7 billion through a rights issue.
"We appreciate the various relief measures taken by the government to maintain Hong Kong's status as an aviation hub," Hong Kong Airlines said. "We hope that the government will consider continuing their assistance to Hong Kong Airlines, to help us tide over this difficult period."
Hong Kong Airlines, a member of cash-strapped Chinese aviation conglomerate HNA Group, meanwhile has received more than 1 billion yuan (US$141 million) in extra funds since January to help repay maturing debt, sources familiar with its operations said, while continuing with efforts to find a white knight.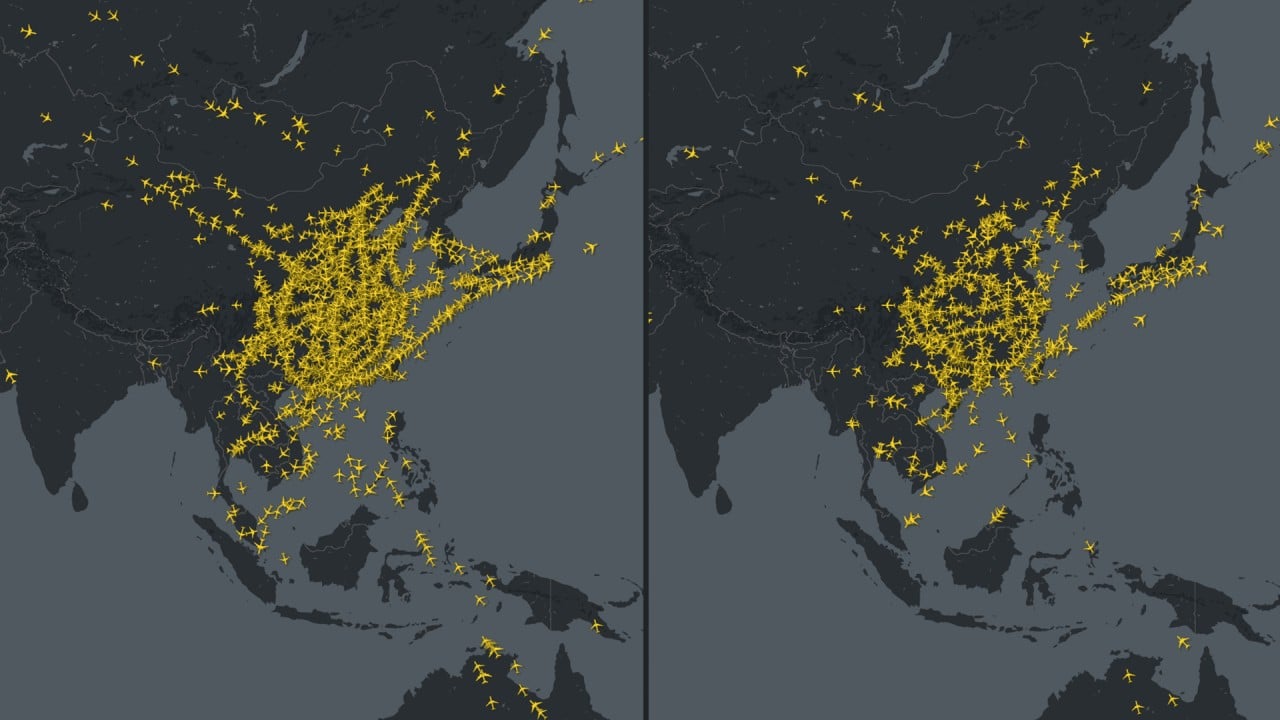 03:51
Tracking the massive impact of the Covid-19 pandemic on the world's airline industry in early 2020
Tracking the massive impact of the Covid-19 pandemic on the world's airline industry in early 2020
The HNA
working group
authorised several Chinese state-owned banks to provide the carrier with fresh capital, they added, declining to be identified because the information is private. One of the sources put the sum closer to 2 billion yuan.
"As a private company, Hong Kong Airlines does not comment on our financial activities publicly nor engage in market speculations," it added.
The financial support spares the Hong Kong government from bailing out another troubled carrier for now, sources said.
Hong Kong Airlines has three major owners who control the bulk of its shares. They are Frontier Investment Partner (34 per cent), HNA (29 per cent) and former director Zhong Guosong (27 per cent).
With around 2,500 people on its payroll, the carrier remains on critical life-support as normal full flights are not expected to return for months, more so amid renewed concerns about a second wave of Covid-19 infections.
The Cathay Pacific rescue, though, has fuelled discussions over the possibility that the local government will also extend its helping hand to Hong Kong Airlines. Sources told the Post that it does not see any imminent move to bail out the carrier. Officials, though, are closely monitoring its financial frailty, they added.
Cathay Pacific – whose two major owners are Swire Pacific and Air China – is regarded as crucial to aviation in Hong Kong, the sources noted.
The city's aviation industry was experiencing a slump even before the pandemic, battered by a year of social unrest.
Demand for long-haul flights remains close to zero, the IATA said on Tuesday, hitting airlines with high exposure to international routes such as Hong Kong Airlines. The firm has put most its 38 aircraft out of service because of that, people familiar with the matter said.
In the past, Hong Kong aviation authorities had demanded the airline provide detailed plans for improving its finances, while the carrier sought a HK$2 billion capital injection from shareholders, to ensure it did not breach the conditions attached to its permit to fly.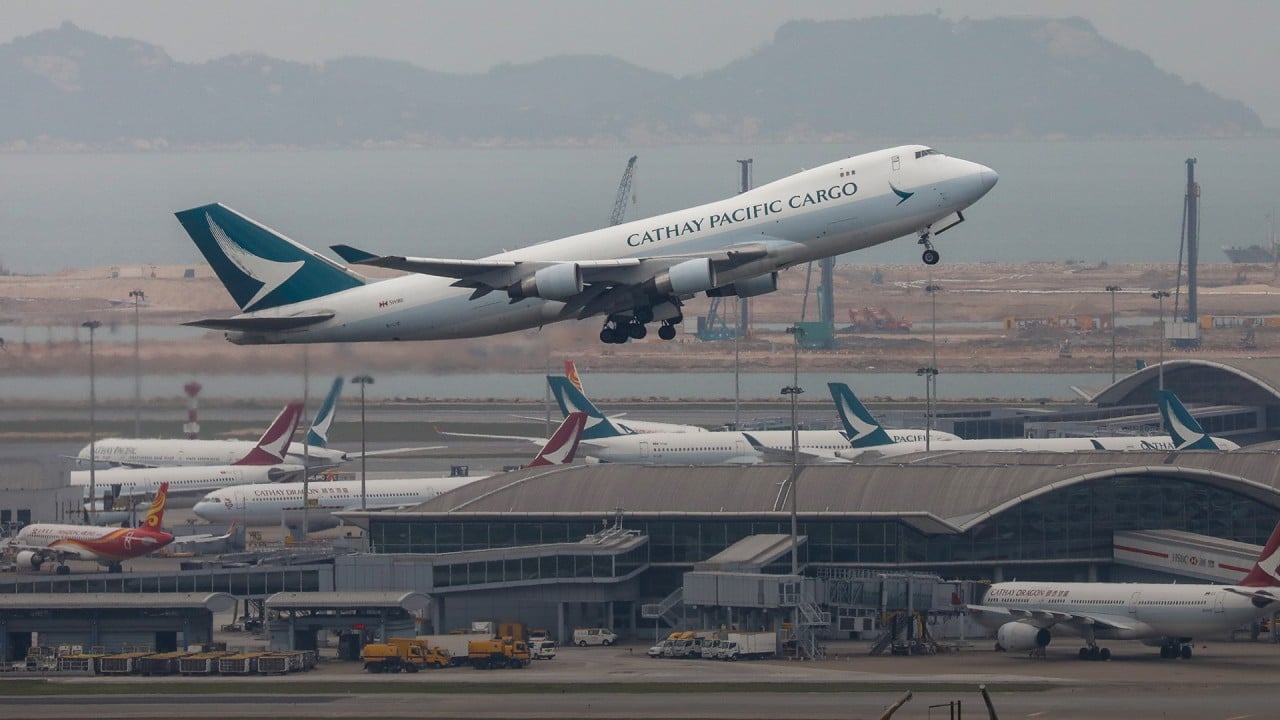 01:29
Hong Kong government to bail out Cathay Pacific with HK$30 billion in loans and direct stake
Hong Kong government to bail out Cathay Pacific with HK$30 billion in loans and direct stake
Past attempts to find potential white knights, including Air China and Chinese state-owned investment firm Wuxi Communications Industry Group, have come to nothing as some investors balked at pricing and anti-government protests resurfaced on national security law controversy.
As early green shoots emerged, so have new suitors in recent weeks. More potential bidders have entered talks to acquire Hong Kong Airlines, sources said. One party is said to have conducted due diligence in May, they added.
While Air China is said to be interested in taking part in its rescue, Hong Kong and Beijing officials have quietly voiced their preference for outside bidders to address anti-competition concerns.
Even so, the carrier's financial crunch continues to mount. It needs to pay US$24.33 million of semi-annual interest in July on a US$683 million perpetual bond. It may need to consider redeeming the notes, given the step-up in annual coupon payments in future.
Hong Kong Airlines has submitted a report offering several proposals to the central working group on how to resolve its debt obligations, a source said.
Additional reporting by Danny Lee
This article appeared in the South China Morning Post print edition as: HK Airlines asks forHong Kong Airlines asks government for support