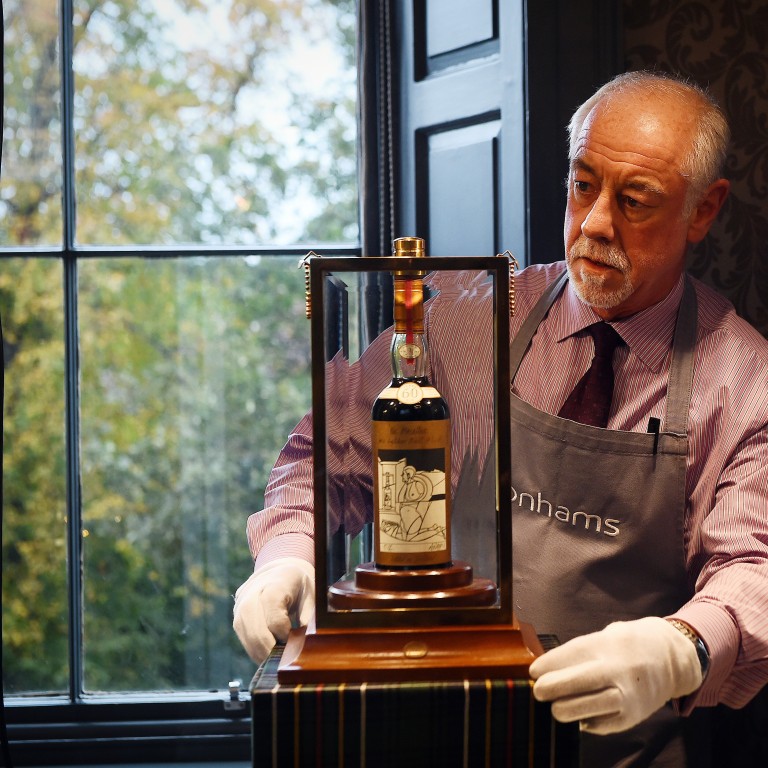 Will Hong Kong's wealthy investors develop a taste for rare whisky? This private equity fund thinks so
Rare whisky is one of the hottest luxury assets bought and sold by the rich, index shows
Rare Single Malts aims to raise nearly US$25 million in Hong Kong and elsewhere to invest in mostly casks of whisky to hold and sell later
There's whisky. And then there's rare whisky – one of the world's hottest luxury assets that private equity whisky fund Rare Single Malts hopes wealthy Hong Kong investors can develop a taste for as a hedge against global economic uncertainties.
Rare Single Malts aims to raise a total £20 million (US$24.88 million) in capital in Hong Kong and select other cities around the world, which it will then use to buy limited, rare and vintage whisky bottles, collections and casks. The fund is targeting an annual return rate of between 15 per cent and 20 per cent in the next five to seven years.
To get in, investors must chip in a minimum of £100,000 (US$124,400), and leave the investment at least five years. The fund began making its pitch in Hong Kong on June 22.
"This is liquid gold. This is the flight to safety. When the traditional assets have let people down, we're definitely seeing a thirst for alternative assets," said Murray Holdgate, general partner at the Rare Single Malts fund.
"Whisky is one of the best performing assets," compared with other alternative assets and collectibles, said Holdgate, who is also founder of Platinum Rise Capital Partners (PRCP), an investment and development finance company that specialises in the real estate sector.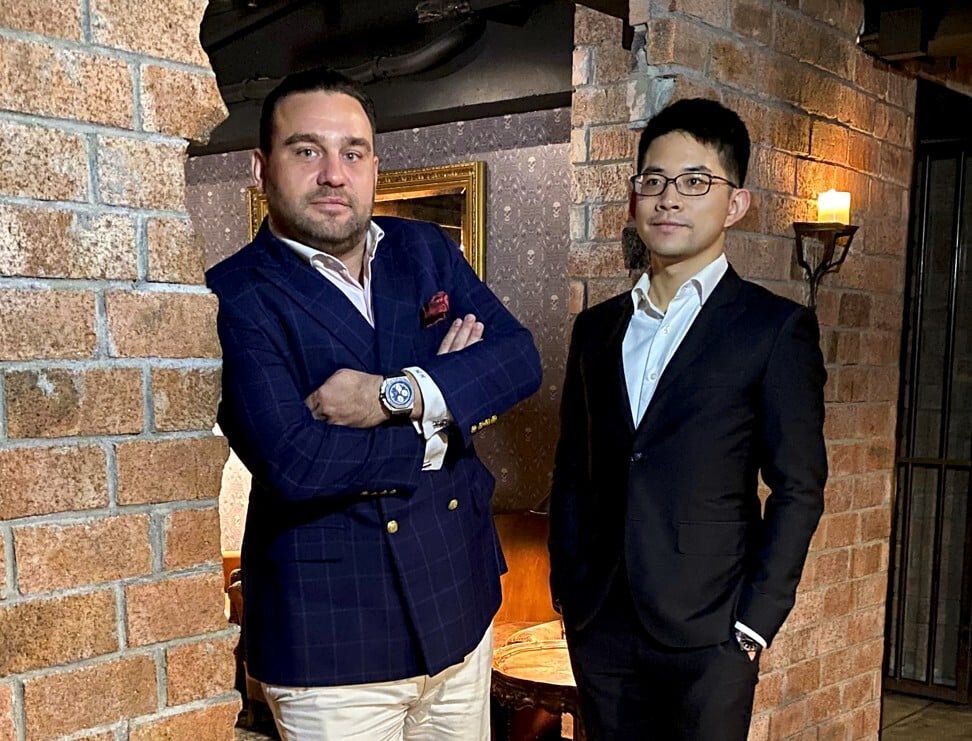 Rare whisky has become a favourite of some wealthy investors. Last year, a rare bottle of 60-year-old single malt Macallan 1926 sold for a world record £1.5 million (US$1.87 million) at a London auction.
The 2019 Knight Frank's Luxury Investment Index suggests rare whisky has outperformed other luxury assets.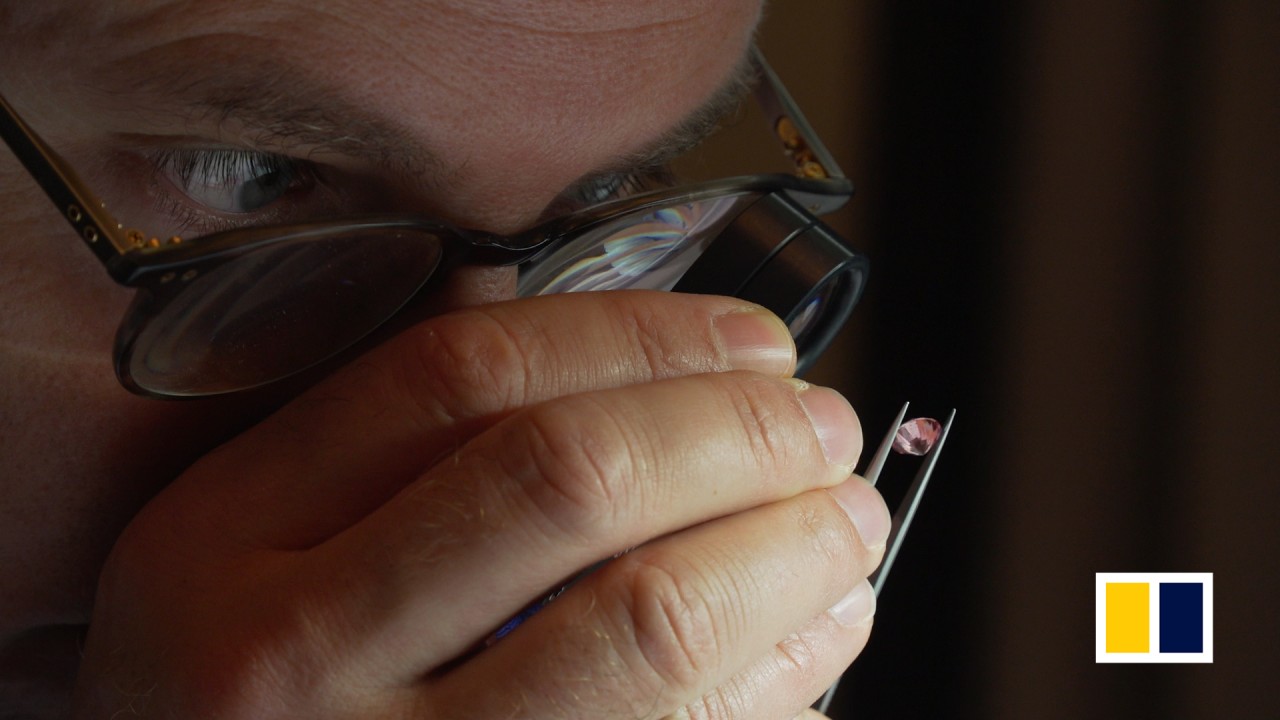 02:23
Asian interest in pink diamonds grows
Asian interest in pink diamonds grows
In the decade up to the end of 2019, the latest data available, the value of rare whisky jumped by 564 per cent, outperforming other luxury assets including coins, cars, art, wine, watches and
diamonds
, according to the Knight Frank index. Second-place coins rose by 175 per cent during the same period.
In comparison, over the decade up to the end of 2019, Tencent's stock in Hong Kong jumped over 1,000 per cent, gold rose over 400 per cent, and the Hang Seng Index rose 23.4 per cent.
Meanwhile, the Rare Whisky Apex 1000 Index, which is tracked by whisky consultancy firm Rare Whisky 101 and reflects the value of a collection of one thousand of the most sought-after bottles of whisky, rose 836.2 per cent from December 19, 2008 to May 25, 2020. Likewise, the Rare Whisky Icon 100 Index that includes 100 iconic collectors' bottles regularly traded at action in the UK increased 506.4 per cent during the same period.
To be sure,
niche luxury investing
is not for everyone – even among the wealthy. Tastes change, for example.
Investors
must keep their money tied up in those funds, like the new rare whisky one, that have minimum investing times, making them illiquid compared to stocks. And estimating values of luxury items can be tricky.
But whisky investors think it has an edge, as wealthy Chinese and other Asians increasingly turn to luxury collecting.
"In the 80s and 90s and during the market crashes, what you saw was a lot of these distilleries actually sold out their whiskys, and they could not actually predict that there was going to be this big demand 30 to 40 years later. Particularly, when you look at Asia. Asia is now coming in and really starting to pick up on the rare end of the market," said Holdgate.
The fund will primarily invest in casks, produced by well-known distilleries with brands and history, said Freeman Ho Chun-wing, whisky specialist at Rare Finds Worldwide who will help find which whisky products to invest in and has a network of customers.
Cask investment gives investors more options. They can bottle their own product, meaning more stable returns, he said.
"Cask is a relatively stable in terms of price and has an increasing intrinsic value over the years through ageing. When it stays at the cask, the quality of the liquid increases every single year as opposed to bottle. Bottle prices solely rely on the popularity of these particular bottles," said Ho. Once the whisky is bottled, it will no longer age.
The Rare Single Malts is mainly targeting 15-year-old to 40-year-old rare whisky casks, over 30 year-old bottles, and over 18 year-old collections. All casks are stored in insured bonded warehouses in Scotland and registered with the UK government's department HM Revenue and Customs.
In terms of how the investors get their money back, the fund will rely on its brokerage to sell the liquid, said Holdgate.
"We're also looking at quality over quantity. We could go out and buy 5,000 cars or 10,000 bottles with the same amount of money. However, when you come to exit, those will be very hard during the process. If we buy, let's say, maybe 20 or 30 casks, we can easily sell and bottle those, with the correct step strategies also utilising the broker markets and auctions."
Rare Single Malts is not first whisky investment fund. In 2014, a private fund, the Platinum Whisky Investment Fund raised about $12 million from 50 private investors in Hong Kong. In 2018, the Single Malt Fund, the world's first regulated whisky investment fund, was listed on Stockholm's Nordic Growth Market Exchange in Sweden and will be liquidated after six years with a targeted annual return of about 10 per cent.
Other luxury investment funds include the Wine Investment Fund, a London-based mutual fund founded in 2014, and the Diamond Bullion, which was listed on the Singapore exchange in 2017.
This article appeared in the South China Morning Post print edition as: Whisky fund aims to tempt wealthy in HK with rare alternative liquid assets