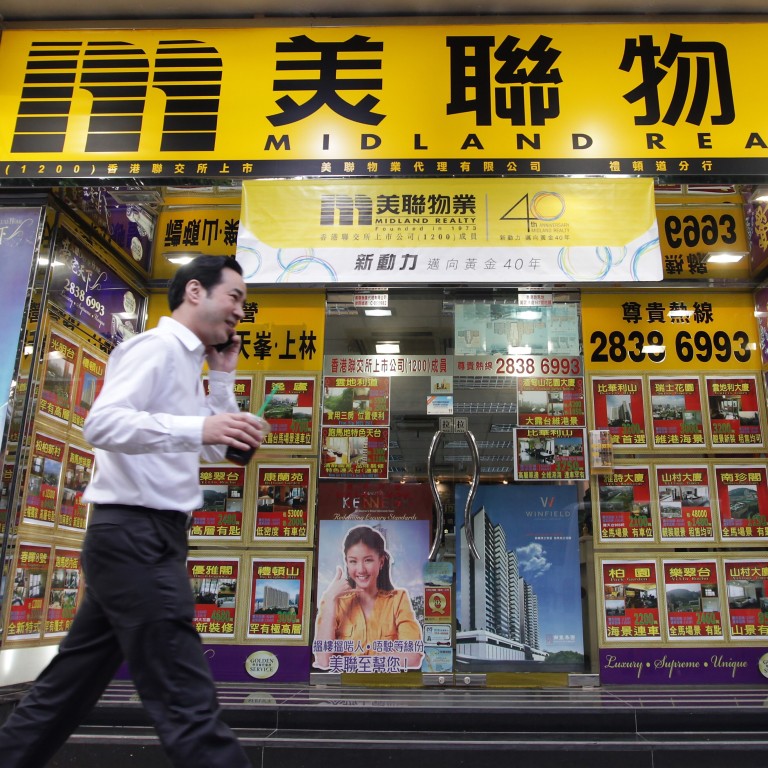 Top Hong Kong property brokerage says government's coronavirus relief package has helped save 900 jobs
Midland Holdings and its affiliates applied for aid of HK$20 million (US$2.6 million) under the Employment Support Scheme
Competitor Centaline and its subsidiaries claimed a much smaller subsidy of HK$1 million
Hong Kong's top property agencies are among the latest batch of more than 33,000 employers claiming subsidy under the coronavirus relief package, as the city's bustling
property market
takes a beating from the pandemic-induced slowdown.
Midland Holdings, the parent of the city's biggest property brokerage Midland Realty, together with its eight subsidiaries and affiliate companies had applied for nearly HK$20 million (US$2.6 million) under the Employment Support Scheme, according to the second list published on Monday. The Hong Kong government announced the bailout package on April 8 for the city's struggling businesses affected by the coronavirus-induced economic downturn.
Apart from Midland Realty, other affiliates under Midland Holdings – Hong Kong Properties, Midland IC&C and mortgage brokerage services provider MReferral – had also applied for government aid to help save the jobs of nearly 900 employees.
"We had some tough times in February and March due to Covid-19 [which sent] transactions plunging, as people were scared and not willing to come out," said Sammy Po, chief executive of Midland Realty's residential division. He added that business had recovered somewhat since May.
Rival Centaline Property Agency's five affiliated companies have also together applied for some HK$1 million in government aid. The company said it had managed to save 50 jobs.
The city's once-hot housing market has suffered two massive blows in the past 12 months – first from the social unrest that started last June followed by the coronavirus outbreak this year that has sent the economy into a tailspin.
Hong Kong's economy
shrank 8.9 per cent in the first quarter, its worst three-month period on record, and the city's unemployment rate rose to 5.9 per cent in the three months ending May 31, surpassing the 5.5 per cent recorded during the global financial crisis in 2009.
The impact was clearly visible on the property market, with residential sales falling to about 25,300 units in the first half, more than 20 per cent lower from a year earlier, according to Ricacorp Properties. The agency added that overall transactions this year could be 5 per cent lower than 2019 as the recession reduces buying appetite.
Goldman Sachs has forecast that home prices could decline by up to 25 per cent this year from a high in mid-2019 if the economic impact of Covid-19 stretches into the third quarter and social unrest escalates.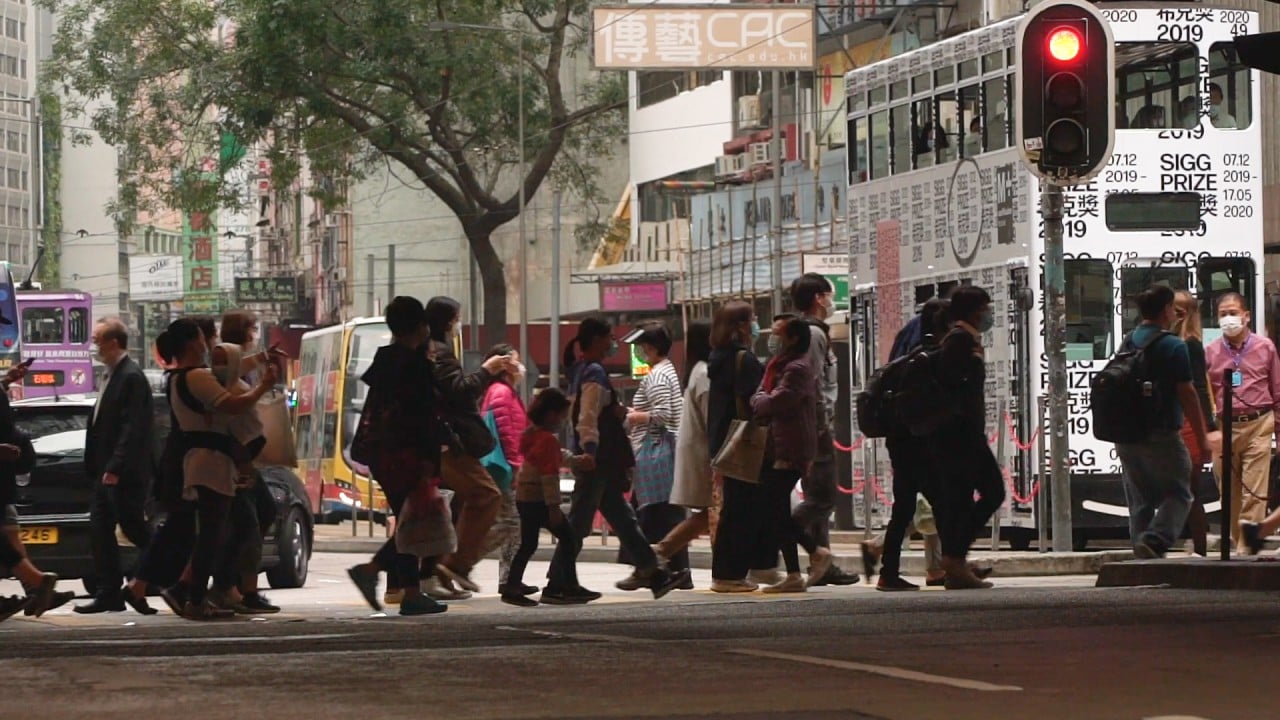 02:02
Coronavirus: Hong Kong to ease social-distancing rules as city sees record 8.9% economic slump
Coronavirus: Hong Kong to ease social-distancing rules as city sees record 8.9% economic slump
The new
national security law
for Hong Kong, which could be introduced by Beijing by August, has also sparked fears about market stability. The legislation aims to prevent, stop and punish secession, subversion of state power, terrorism and foreign interference in Hong Kong.
"Both buyers and developers are waiting on the sidelines as there are so many uncertainties ahead," said Derek Chan, head of research at Ricacorp Properties. He said that with people getting used to Covid-19 and protests in the city, the market could to see a slight recovery in the second half.
Shih Wing Ching, chairman of Centaline Property, had said in April that there was no guarantee that the company would make a profit in the coming months.
"In that case why not apply [for government subsidy]," he said then.
This article appeared in the South China Morning Post print edition as: Property agents sign on for salaries relief