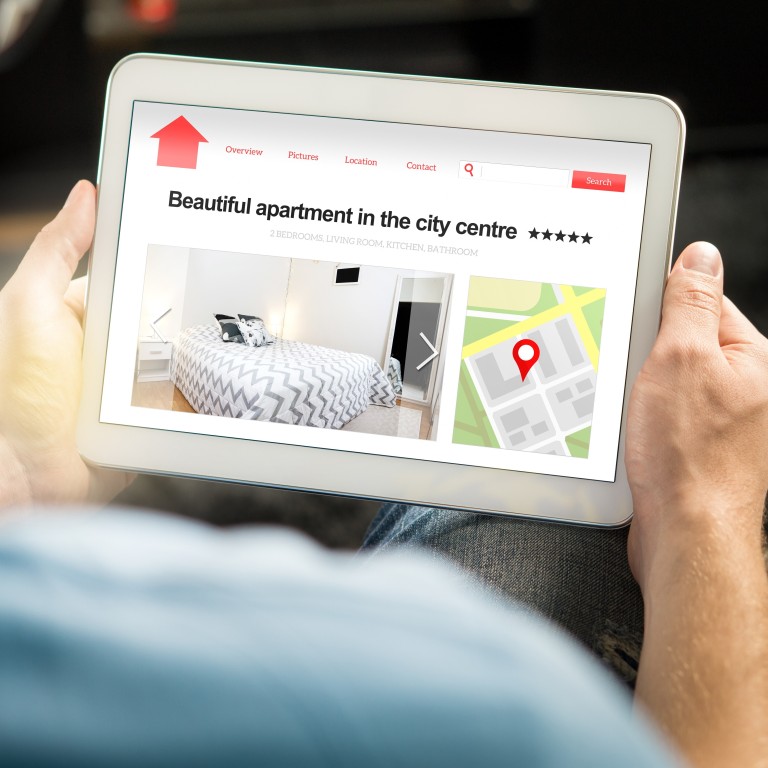 Opinion
Concrete Analysis
by Victoria Allan
Concrete Analysis
by Victoria Allan
Coronavirus inspires innovations in property transactions, energises recovery momentum
While many would only consider leasing and purchasing properties they'd seen in person, the pandemic calls for new measures
Lockdowns have inspired a boom in remote viewings and virtual sales and leasing around the world, buoying markets energising recovery momentum
The
coronavirus pandemic
has kick-started sales innovations in real estate that were really only a matter of time.
Remember the last century, during the 1990s, when online shopping was a new concept? It was an innovation that developed in lockstep with the internet that let you buy books and DVDs and eventually anything you could imagine from the comfort of your desktop.
Things got even more convenient with the broad adoption of smartphones. As fast as the world seems to be moving, real progress is oftentimes quite slow. Younger generations can adapt relatively quickly but we can be suspicious creatures of habit for the most part. Not too long ago, online dating was considered purely for the brave, crazy or desperate. Now it's the standard.
There is very little now that cannot be found or bought in some form of online marketplace. Now, property has become the latest item to find itself shoppable on the web. While previously many would only consider leasing and purchasing properties they'd seen in person, these times call for new measures.
As the saying goes, necessity is the mother of invention. While property markets worldwide have slowed down due to Covid-19 and the related social-distancing guidelines, many have not frozen entirely.
New Zealand
, for example, reported an uptick in sales transactions through March, before numbers stalled with the virus and started dropping in April.
Despite this, the industry adjusted to new protocols. Prices have stabilised and have been higher compared to the same period in 2019. The situation was similar in
Australia
,
Canada
, the
UK
(London in particular) and right here in Hong Kong.
One thing all of these locations have in common is a continued demand for real estate, be it from end users or investors considering new opportunities. To meet this continued demand, property professionals have had to get creative.
It is here that online tools, remote technologies and virtual viewing platforms have come into their own.
The Covid-19 lockdowns have inspired a boom in remote viewings and virtual sales and leasing around the world to help buoy markets and energise recovery momentum. It is technology that has come to the rescue, and there are very few downsides to more online transactions.
In Hong Kong, for example, returnees currently quarantined overseas are still able to view flats for lease online before deciding on where to live. Well-produced professional
Zoom
sessions or YouTube videos facilitate online showings that make it efficient and easy for potential renters and buyers to browse and inspect properties.
Online tools are also going to play a big part in the event of more infections or the next public health challenge. Video and online resources help agents and agencies respond quickly, and provide owners and landlords with a degree of security by keeping the number of strangers coming through a property to a minimum.
Right now, that is a must. Where occupied homes are concerned, it is easy to see it becoming a preference, for both residents who don't want the disturbances of frequently staging their home for prospective buyers to visit, and the agents who can more easily virtually showcase the property round-the-clock to a wider audience.
Still, no one is suggesting that video tours will replace physical viewings completely, particularly where big-ticket properties are concerned. A video tour is never going to provide a true feel for the tiny nuances inherent in a luxury property in the same way a photograph is never going to truly demonstrate how that shirt fabric will feel against the skin.
But being able to give more information to potential tenants and buyers is always welcome, and there is no better shortlisting technique for those looking at leasing a home.
Hong Kong is already primed for a move in the virtual direction. Buyers here long ago got comfortable with "virtual sales" in the form of off-plan purchases. In many ways online-assisted transactions are merely the next step up.
Online tools were always going to be the way forward for the property industry as anytime a property can be made to really shine, all parties involved win. In addition to virtual showings and open houses, short online interviews with owners and tenants of prestige properties have rapidly become the norm to address any potential questions or concerns.
With every other kind of sale conducted via the internet these days, it was only a matter of time before real estate fell in line.
Victoria Allan is the founder and managing director of Habitat Property
This article appeared in the South China Morning Post print edition as: home sales online are the new normal