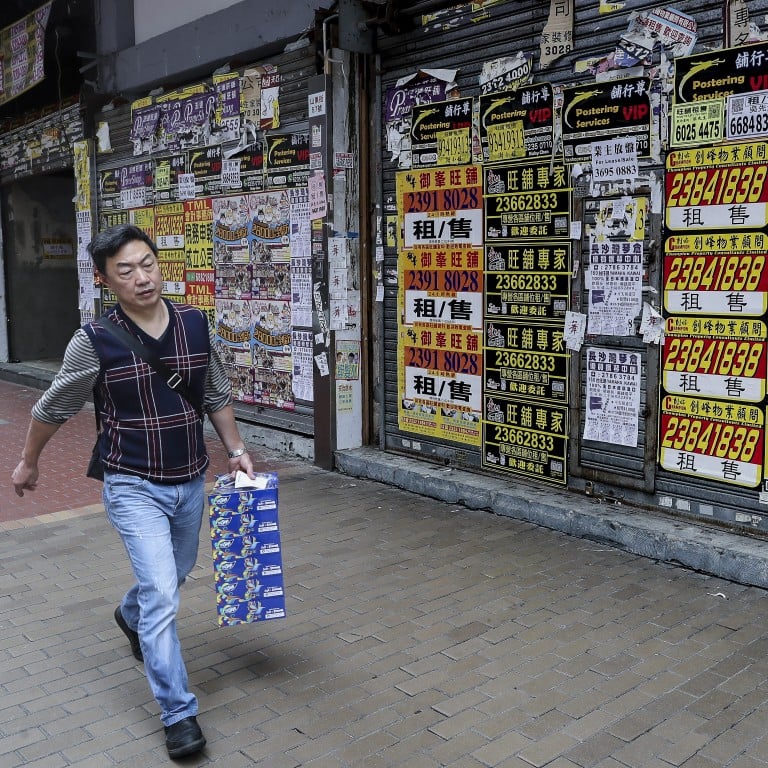 Hong Kong's commercial property investors expect relaxed mortgage rules to kick start buying activity
Bridgeway Prime Shop Fund Management plans to speed up its HK$100 million acquisition plan in core tourist belts following the credit easing
While the credit-easing policy has had a positive impact on sentiment, some market observers say the economic outlook and Covid-19 continue to cast a shadow
Activity in Hong Kong's commercial market is likely to gain momentum as investors expect the government to further loosen industry curbs, after the city's de facto central bank
eased mortgage lending rules
for non-residential real estate for the first time in more than a decade, according to market observers.
Bridgeway Prime Shop Fund Management, a Hong Kong-based retail property investment fund, said it plans it to speed up its HK$100 million (US$12.9 million) acquisition spree in Hong Kong's core tourist belts of Mong Kok, Tsim Sha Tsui and Causeway Bay following the credit-easing measure.
"We are in advanced talks to buy two shops and [hope] to close the deals quickly," said founder Edwin Lee, whose fund owns 15 street shops valued at HK$370 million.
He said the easing of credit policy has had a positive impact on market sentiment. "Over the weekend, I received numerous calls from my business partners showing interest in buying shops."
The
Hong Kong Monetary Authority
last week allowed banks to increase their lending for non-residential property by lifting the so-called loan-to-value ratio to 50 per cent from 40 per cent. It was the first time the HKMA had rolled back its industry-tightening measures introduced during the previous bout of price speculation from 2009 to 2017.
The measures only apply to offices, industrial factories and retail premises, which have seen major price correction as the economy shrank in four straight quarters through June.
The volume of retail property transactions fell 16 per cent year on year in the second quarter to HK$4.42 billion, according to Colliers International.
The major factors behind the thin transaction volumes were weakening rents and bleak economic outlook, said Marcos Chan, CBRE's head of research for Greater Bay Area and Hong Kong.
"Rent and mortgage affordability remains the biggest concern for some owner occupiers as their business outlook remains cloudy. Any bank measures that could help to ease property owners' mortgage burden will be welcomed by property owners and investors," Chan said.
Other market observers felt the mortgage easing measures would have a limited impact on the commercial property market, while others pointed to the shadow cast by the Covid-19 pandemic.
Joseph Tsang, chairman and head of capital markets at JLL in Hong Kong, said that the financial situation of investors or end users stepping into the market would be relatively strong, adding that the 10 per cent increase in loan-to-value ratio will not make a significant difference in lifting transaction volumes.
"Nothing happened actually over the weekend," Tsang said. "The market did not react to the latest relaxation measures."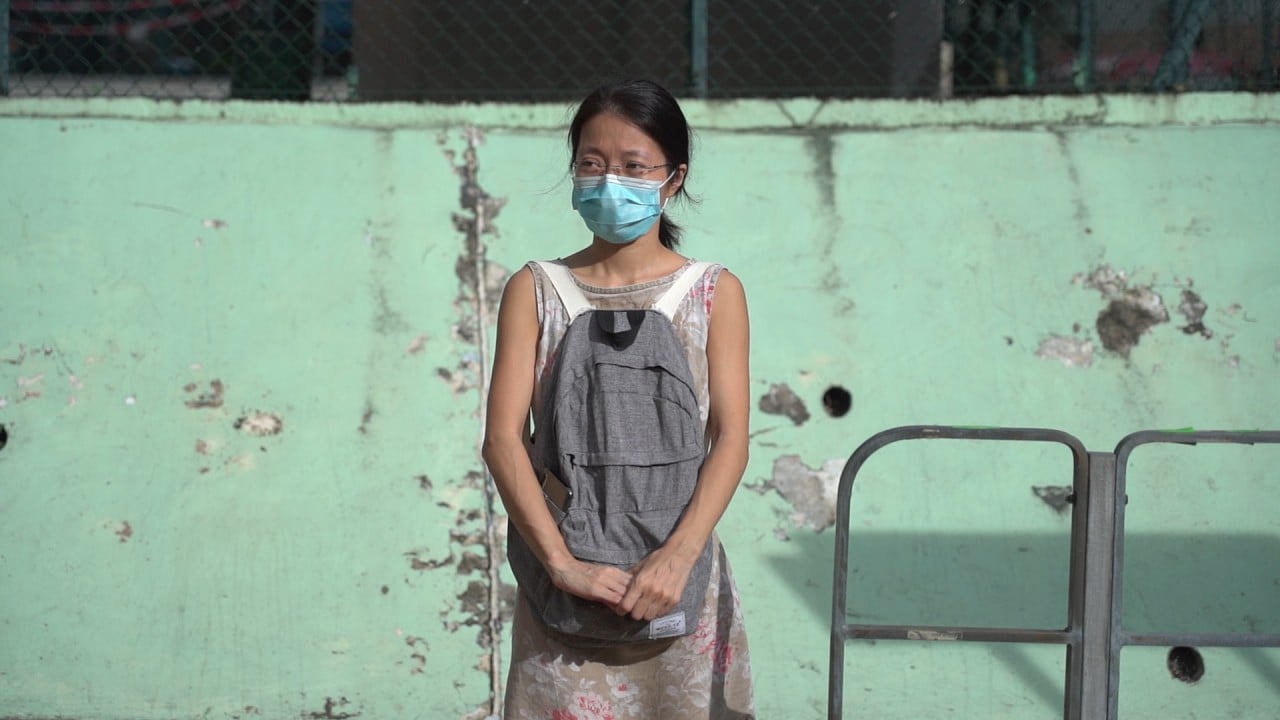 04:53
Jobless struggle to make ends meet in Hong Kong as city battles coronavirus and recession
Jobless struggle to make ends meet in Hong Kong as city battles coronavirus and recession
Still, Bridgeway's Lee said that last week's easing of mortgage lending for commercial property points towards the possibility of further relaxations like a cut in stamp duties, which could lower transaction costs further.
He added that the availability of retail property at steeply discounted prices will not be possible once mainland tourists return to the city, pointing to the sale of a 46 sq ft shop in Causeway Place shopping centre at Great George Street,
Causeway Bay
, for just HK$1 million, compared to the original price of HK$7.29 million in 2013.
According to the HKMA, commercial property prices have slumped by 10 to 15 per cent between the recent peak in May 2019 and June this year.
"It would be difficult to buy prime properties at steep discounted prices if we wait for the return of mainland tourists," Lee added.