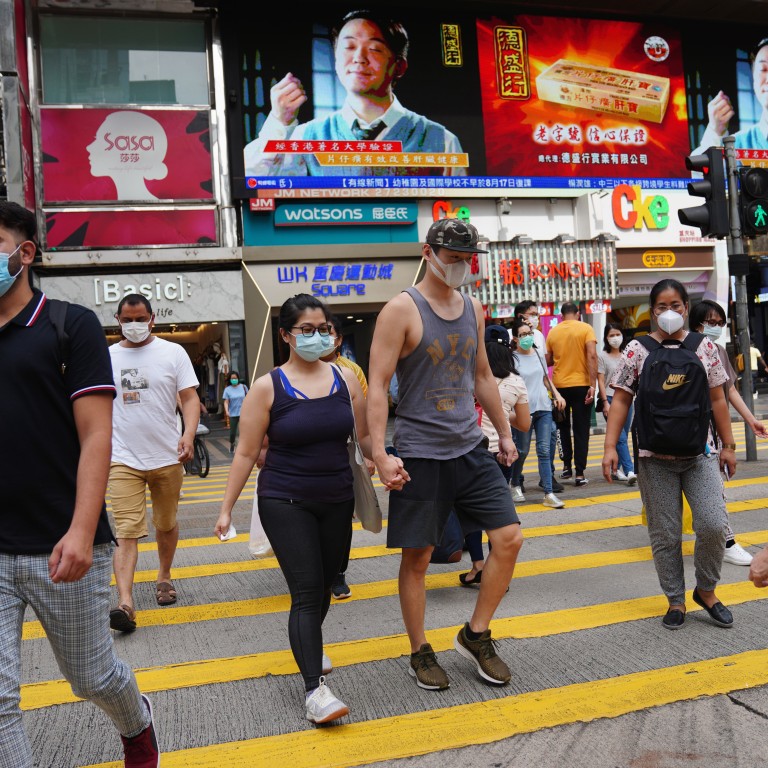 Hong Kong shrugs off social unrest, coronavirus impact to edge closer to top 10 in global innovation rankings
Hong Kong rises two slots to 11th in the league table compiled by Cornell University, Insead business school and a UN body, achieving its best rank since 2016
The city ranks third in Asia, behind Singapore and South Korea
Hong Kong has moved up two places to find itself just outside the top 10 in a global league table for innovation, shrugging off the triple blow of US-China trade tensions,
social unrest
and the Covid-19 pandemic.
Eleventh overall – its highest ranking since 2016 – Hong Kong retains third place in Asia, falling behind long-time regional rival Singapore in eighth, and South Korea, which joins the top 10 for the first time.
Singapore's inclusion of women as "knowledge workers" was one area where it outshone Hong Kong, according to Dr Bruno Lanvin, executive director of global indices at Insead and co-author of the index.
"And Hong Kong is much weaker than Singapore on knowledge diffusion, which measures the proportion of intellectual property in the exports," he said in an interview.
Unveiled on Wednesday, the 13th edition of the Global Innovation Index report is co-published by Cornell University, Insead business school and the United Nations' World Intellectual Property Organization.
Hong Kong's ranking has improved for the third year in a row, after it plunged to its lowest position of 16th in 2017. But the current ranking is a far cry from 2010, when it peaked at number 3 globally.
"The champions of innovation are open economies," Dr Lanvin said. "The danger with a small and open economy like Hong Kong is that your degree of openness is not just a result of your own policies, but of what's happening on the international scene."
The index is measured based on five "innovation input" criteria, including institutions, human capital and research, infrastructure, market sophistication and business sophistication. There are also two "innovation output" factors: knowledge and technology outputs and creative outputs.
For the input pillars, Hong Kong outperforms in market sophistication, which measures the maturity of the financial system and openness of the economy, ranking first worldwide. The city also takes global fifth position in the institutions pillar, which is based on the rule of law and political stability.
"The stability in the political environment is one of the current concerns about Hong Kong. With recent unrest and pressures from mainland China, clearly in that pillar Hong Kong is going to weaken," Dr Lanvin said.
Explaining the fact Hong Kong has remained so high in those categories even against the backdrop of major political upheaval, Dr Lanvin said it is "either too early to measure the impact, or people have not perceived it in that way."
The city's overall performance was dragged down by its lowly 54th place in knowledge and technology outputs, in which Singapore ranked 14th.
Switzerland, Sweden and the US maintain the top three positions overall. China ranks 14th for the second time in a row, having advanced considerably in recent years. It remains the only middle-income economy in the top 30.
Shenzhen-Hong Kong-Guangzhou has kept the runner-up spot behind Tokyo-Yokohama as a top science and technology cluster.
"What happens in Shenzhen will be critically important for Hong Kong, and for the world as a whole," Dr Lanvin said.
This article appeared in the South China Morning Post print edition as: HK climbs to 11th place on global innovation table