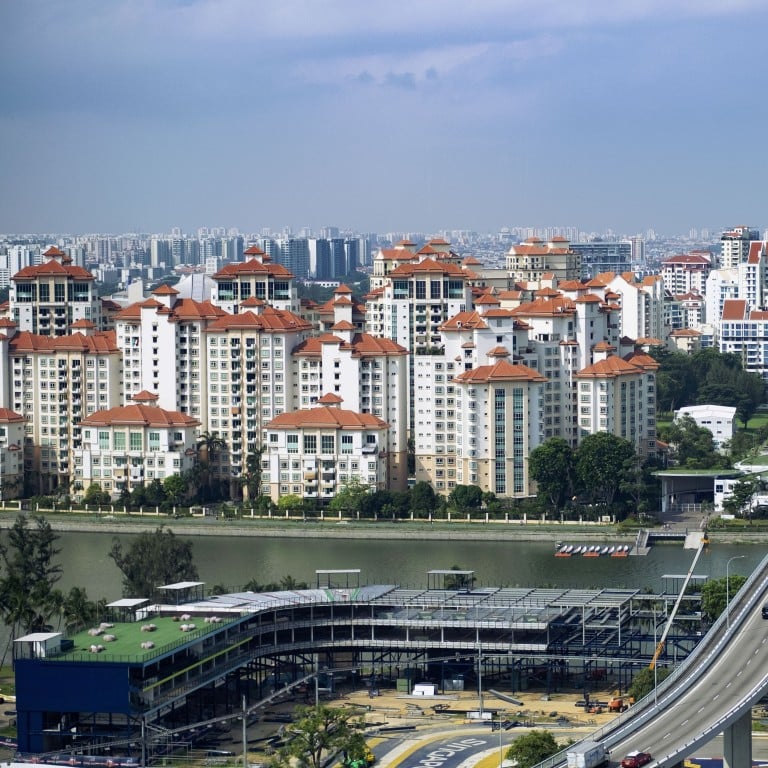 Singapore's property market gets a lift amid recession with tonic from mainland Chinese buyers, 'unspecified foreigners'
Sales of new non-landed homes rose for a fourth straight month in August to a two-year high, according to data compiled by OrangeTee & Tie
National security law in Hong Kong and US-China tensions could be possible reasons for the jump in transactions by mainland Chinese investors
Singapore's
property market
is enjoying a sudden lift in an economy mired in recession. A category of buyers labelled as "foreigners, unspecified", possibly including mainland Chinese, are behind the resurgence.
Sales of new non-landed homes, typically referring to flats and condominiums, rose for a fourth straight month to 1,233 units in August, according to data compiled by OrangeTee & Tie, based on statistics released by the Urban Redevelopment Authority. The volume is the highest since July 2018.
The increase was underpinned by
deals involving foreign buyers
whose nationality the government has yet to specify or determine. This group accounted for 421 deals in June to August, surpassing the sum of transactions in the preceding eight months.
"This could be due to a delay in data update, which sometimes takes a few months after the buyer exercises the option to purchase the unit," said Christine Sun, head of research and consultancy at OrangeTee & Tie. Mainland Chinese buyers may also fall under the so-called 'foreign unspecified' category, she added, based on anecdotal evidence like on-ground observations.
The upsurge has piqued the curiosity of analysts given
Singapore's dire economic backdrop
, after the city state economy slumped by a record 13.2 per cent in April to June. In that quarter, home prices retraced by 1.1 per cent, the most in three years.
The passage of the national security law, as well as uncertainty from recent increase in US-China tensions, could be possible reasons for the jump in transactions by mainland Chinese buyers, Sun added.
"Despite the pandemic-induced recession, travel curbs and lockdowns in the country, the monthly average sales by mainland Chinese buyers continued to show resilience in 2020," according to Christine Li, head of business development services in Singapore and Southeast Asia at Cushman & Wakefield. This is due to their familiarity with the city as a regional financial hub, she added.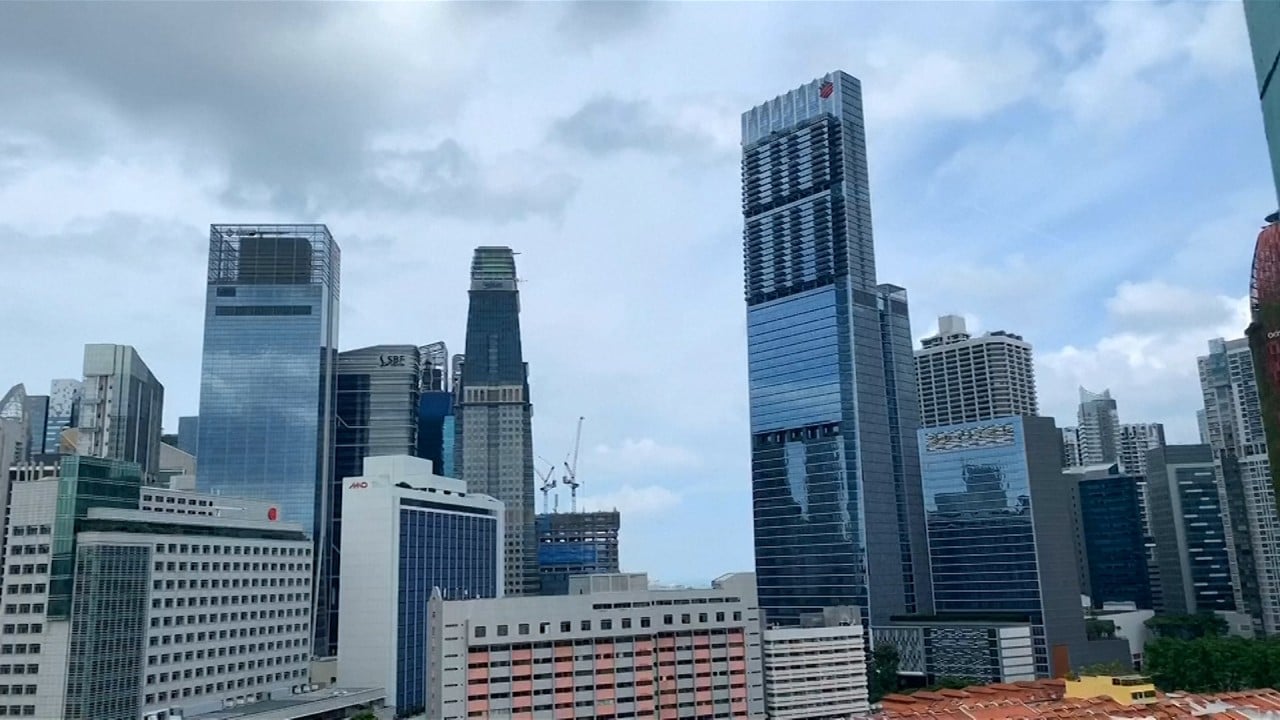 01:08
British billionaire James Dyson buys Singapore's priciest penthouse
British billionaire James Dyson buys Singapore's priciest penthouse
Chinese buyers, comprising foreigners and permanent residents, made up a quarter of the 3,934 new and old non-landed home deals by non-Singaporeans in 2019, according to the firm. They accounted for 28 per cent of the deals in the high-end segment and 29 per cent of the mass-market segment.
In July alone, they bought 78 units of such dwellings, the most in five months, Li said. This was despite ongoing restrictions in international travel, and a punitive 20 per cent stamp duty on purchases by foreigners.
"The
geopolitical risk in recent years
has helped to divert some interest to Singapore's property market from mainland Chinese buyers," she said. "The acquisition and holding cost is still low compared to other destinations. They are seen as safe haven assets for wealth preservation and portfolio diversification."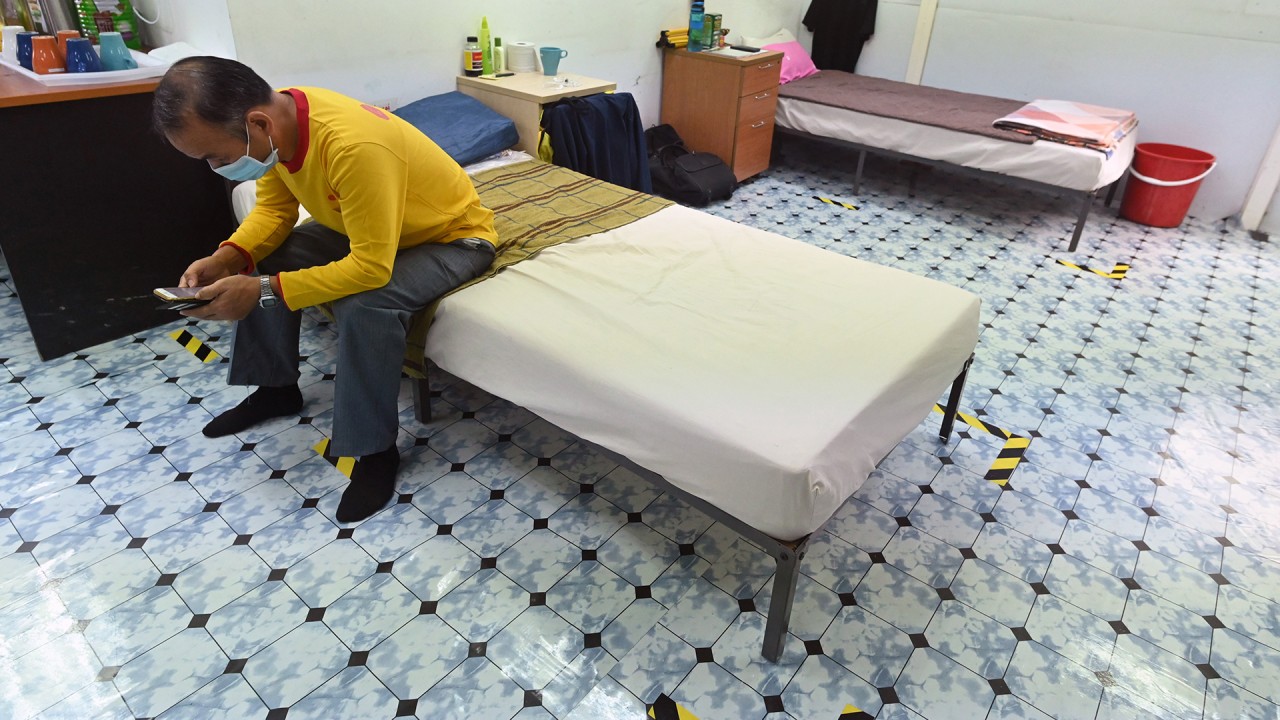 01:19
Singapore Land Transport Authority workers now living on-site after Covid-19 outbreak in dorms
Singapore Land Transport Authority workers now living on-site after Covid-19 outbreak in dorms
To be sure,
the "circuit breaker" measures
imposed by the government to combat the Covid-19 pandemic has had some deterrent effect on showroom and on-site property viewings, analysts said.
While demand was depressed in the first half of the year, enquiries from mainland Chinese buyers on Singapore properties have returned this quarter, according to Georg Chmiel, executive chairman of property portal Juwai IQI. They have made as many buying enquiries as in any other quarter since September 2019, he added.
"The Chinese economy is rebounding, Singapore is beginning to open up again," he said. "There aren't a great number of destinations with equal levels of appeal for wealthy Chinese buyers."