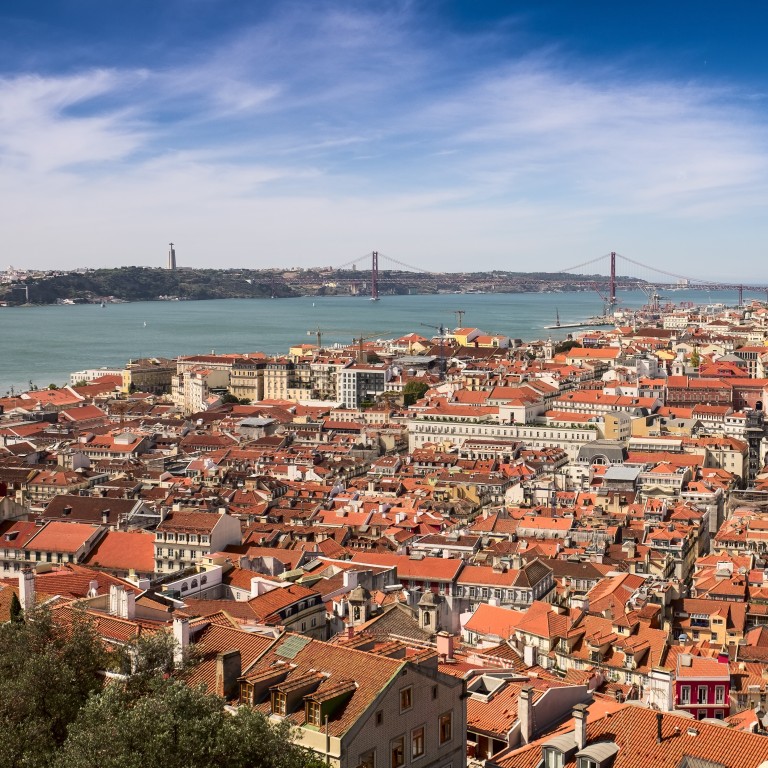 Chinese property buyers sharpen focus on Portugal and Singapore, shun four spots troubled by geopolitical risks
Chinese buyers have rushed for homes in Lisbon to beat year-end deadline under Portugal's 'golden visa' scheme; topped foreign purchases of flats in Singapore
They have withdrawn from markets in the US, UK, Australia and Japan over the past two to three years since political ties worsened
Property investors from mainland China are sharpening their focus on Portugal and Singapore as alternative
investment locations
, while shifting more money out of traditional markets like the US and Australia and Britain amid concerns about fraying trade relations.
While the Covid-19 pandemic has tempered overseas trips, it has not deterred investors from hunting for overseas assets. Enriched by the recent stock market boom, they have sought long-term foreign residencies through passport-for-cash schemes, or diversified their investment basket into less volatile markets.
This year, more mainlanders have
rushed into Lisbon and Porto
before the Portuguese government removes both cities from its "golden visa" programme next year, according to one industry consultant. In Singapore, they became the top foreign buyers of non-landed homes last quarter, official statistics show.
"Many of the [mainland Chinese] buyers who are active this year are already in their destination markets and are purchasing at a more rapid rate because they intend to stay there," said Georg Chmiel, executive chairman of property portal Juwai IQI. "Some others are purchasing as part of the golden visa process."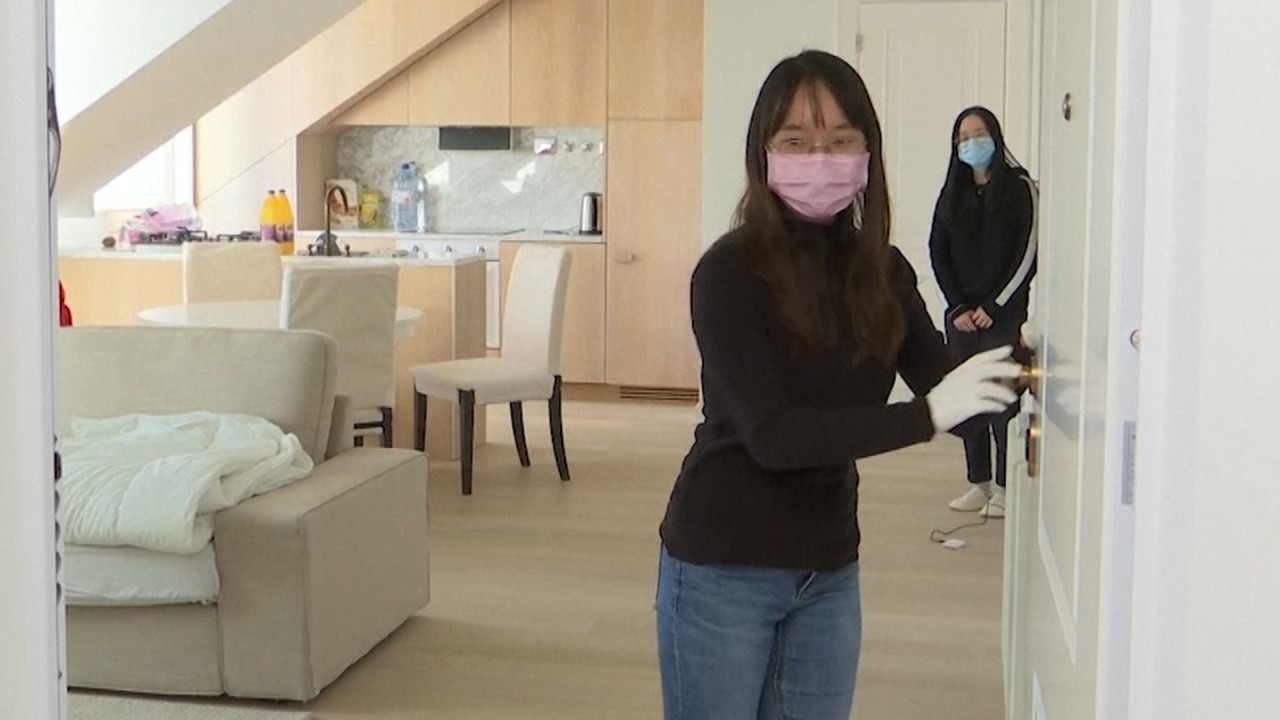 02:47
Chinese students in Portugal start voluntarily quarantine amid coronavirus fears
Chinese students in Portugal start voluntarily quarantine amid coronavirus fears
Chinese investors accounted for US$21.7 billion or 5 per cent of global real estate investment activity from January to September this year, according to Real Capital Analytics (RCA), which tracks deals costing more than US$10 million. They contributed US$41.7 billion or 4 per cent of the total in 2019.
The flow of Chinese capital has been swayed by ongoing political tensions between China and some of its biggest trade partners. Relations with the US and Australia are souring due to sanctions and export bans, prompting mainland investors to look at Singapore and elsewhere to park their wealth.
"In recent years there has been a consistent desire from PRC investors to diversify outside China to complement their domestic investments," said Oliver Watt, a director at Savills' London-based cross-border investment team. "We see notable pent-up demand."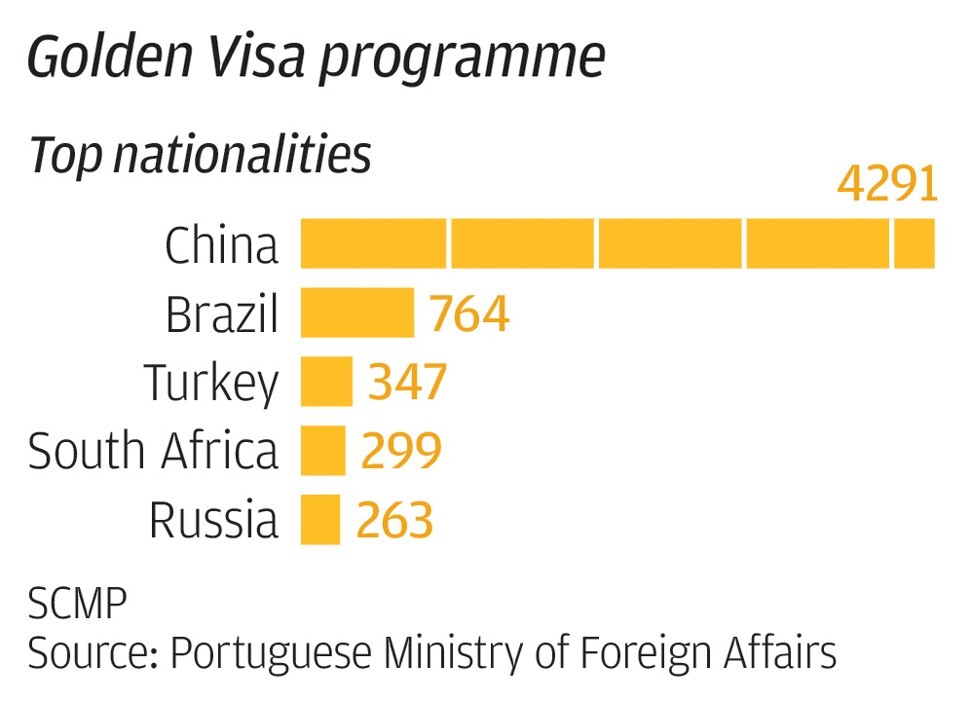 Befitting its status as the
hottest market in Europe
, Portugal was the top destination for Chinese investors as inquiries surged 176 per cent in the first nine months this year, according to Juwai IQI. Lisbon and Porto became more popular after the government mulled scrapping both cities from its passport-for-cash scheme beginning next year.
The decision created a "wave of demand for urgent property acquisition from Chinese buyers," said Luiz Felipe Maia, director of Maia International Properties. The imminent exclusion of both cities has increased the urgency for those who were previously holding back purchases because of the Covid-19 situation, he added.
Chinese investors spent €37 million (US$43.9 million) on Lisbon's residential market in the second quarter alone, Maia said, which is twice their spending in all of 2019.
In Singapore, Chinese buyers represented almost a quarter of the total foreign property purchases in the first three quarters this year, according to data from Cushman and Wakefield, a property consultancy.
"Amid the turbulent regional economic and geopolitical conditions, foreign buyers [including Chinese investors] remain on the lookout for good deals in Singapore," said Wong Xian Yang, Cushman & Wakefield's associate director for research in Singapore and Southeast Asia.
Last quarter, their purchases of non-landed homes more than doubled to 271 from the previous quarter, according to data compiled by OrangeTee & Tie, based on statistics from the Urban Redevelopment Authority.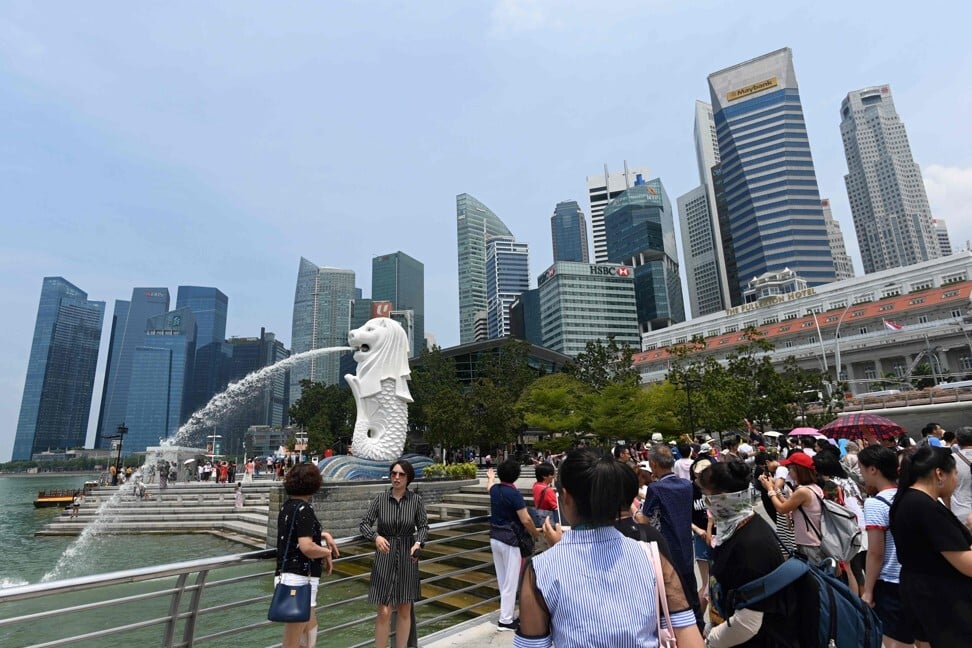 "To many Chinese investors, properties in Singapore are highly attractive and many see the merits of staying or investing in Singapore especially given the positive capital appreciation of many properties here," said Christine Sun, head of research and consultancy at OrangeTee & Tie.
The losers appear to be markets in the US, UK, Australia and Japan, as Chinese investors shunned them to steer clear of unsettling geopolitical risks and the number of Covid-19 cases. Deals involving these four spots have dwindled over the past two years and are likely to remain depressed in the near term, property consultants said.
Chinese buyers paid US$8.1 billion for homes in the US in the 12 months ending March 2020, down from US$9.4 billion and US$21.3 billion in the preceding two years, according to the National Association of Realtors. In Japan, they slumped 98 per cent in the first nine months this year to US$171.3 million, according to RCA, for a deal size of more than US$10 million each.
"China's economy is doing well, buyers have money and motivation. After being unable to travel or go overseas this year, they have vast pent-up demand," said Juwai's Chmiel. "After a year of sitting on the sidelines, there will be many who want to get into the market and travel overseas again."
Additional reporting by Cheryl Arcibal, Sandy Li and Lam Ka-sing
This article appeared in the South China Morning Post print edition as: mainland buyers turn focus to Portugal and Singapore