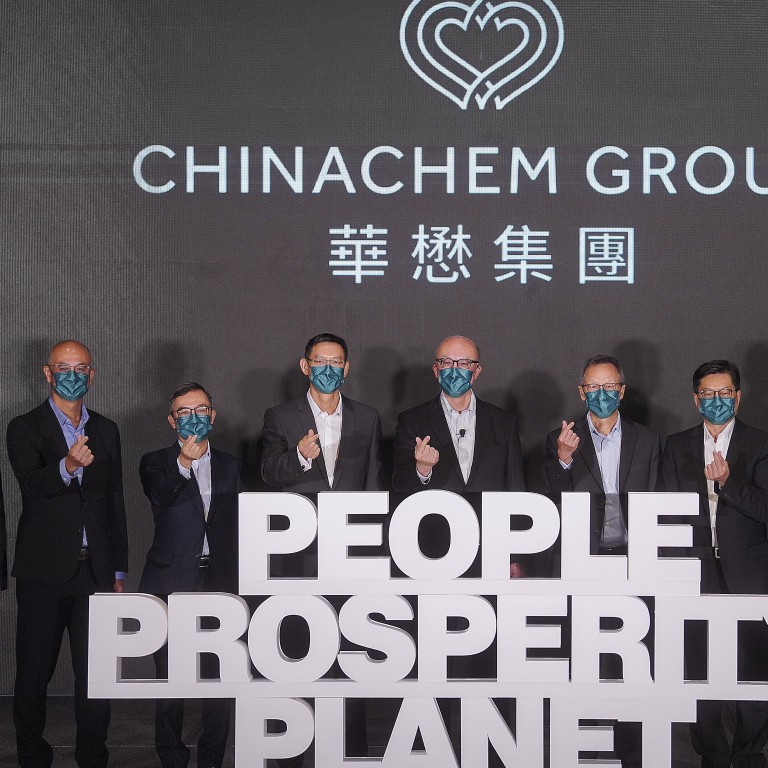 Chinachem shifts focus to mass housing from luxury projects in 'noble target' set by former chairwoman Nina Wang
The developer is changing its land-bidding strategy, in line with the wishes of the family trust of Nina Wang Kung Yu-sum, once Asia's richest woman
Chinachem is known for high-end ventures such as The Lily in Repulse Bay in 2010, a 100-unit project that included high-end serviced flats
Chinachem Group
is changing its land-bidding strategy to focus on mass housing and move away from super-luxury trophy projects as the Hong Kong developer marked its 60th anniversary in the business.
The developer now enjoys the liberty of elevating social and environmental objectives to the same level of importance as profit motives, away from the scrutiny of public shareholders as part of late billionaire Nina Wang Kung Yu-sum's family trust. Thus, it has no plan to bid at the upcoming government tender for a site on Mansfield Road on the Peak.
"We have a more noble target about serving the community,"
chief executive Donald Choi
said after a briefing on its anniversary on Tuesday. "We will not bid for super-luxury housing, [for] several houses on The Peak" , instead using the funds for more mass-end developments, he added.
Chinachem sits within a trust containing assets bequeathed by its
former chairwoman Wang
, once Asia's richest woman, who died in 2007. In future, the company will contribute to the development of the community, a major stipulation of her will, while ensuring its equally important commercial profitability.
The Mansfield Road land would have fitted well into Chinachem's history of developing luxury residential projects. The group is known for high-end ventures such as The Lily in Repulse Bay in 2010, a 100-unit project that included high-end serviced flats.
The Lands Department has called for bids by December 18 for the land valued by the market at more than HK$10 billion (US$1.29 billion). The site is now divided into two plots to make them affordable for developers. Bids received at a previous auction in October 2018 failed to meet the government's price expectations.
"We now have no plan" to bid for the land, Choi said.
The strategy switch follows recent market uncertainty amid the city's worst ever recession as high-end projects struggled to find buyers. Chinachem itself has only sold three of the 10 luxury houses at Villa Cove in Sai Kung – including one priced at HK98.3 million – since its launch in 2018.
Choi said Chinachem will still look out for opportunities in commercial projects, such as those in Central, as they can "serve Hong Kong's business society." They can generate a steady flow of recurrent income from rents to support its community agenda, he added.
Chinachem owns a total gross floor area of 7.53 million sq ft of office, retail, residential and industrial space, as well as 6,000 parking spaces. It has developed more than 180 property projects, and generated HK$32 billion of sales over the past five years. It is currently developing projects covering 3.89 million sq ft of space.
The developer on Tuesday unveiled a new corporate logo featuring intertwined hearts that manifest the group's new business philosophy. It has been adopted to reflect its commitment to bringing positive impacts to people, prosperity and the planet.
Chinachem urged the government to gradually relax restrictions on the loan-to-value ratios of residential mortgages so that more homebuyers can afford to make down payments for purchases and boost secondary market turnover.