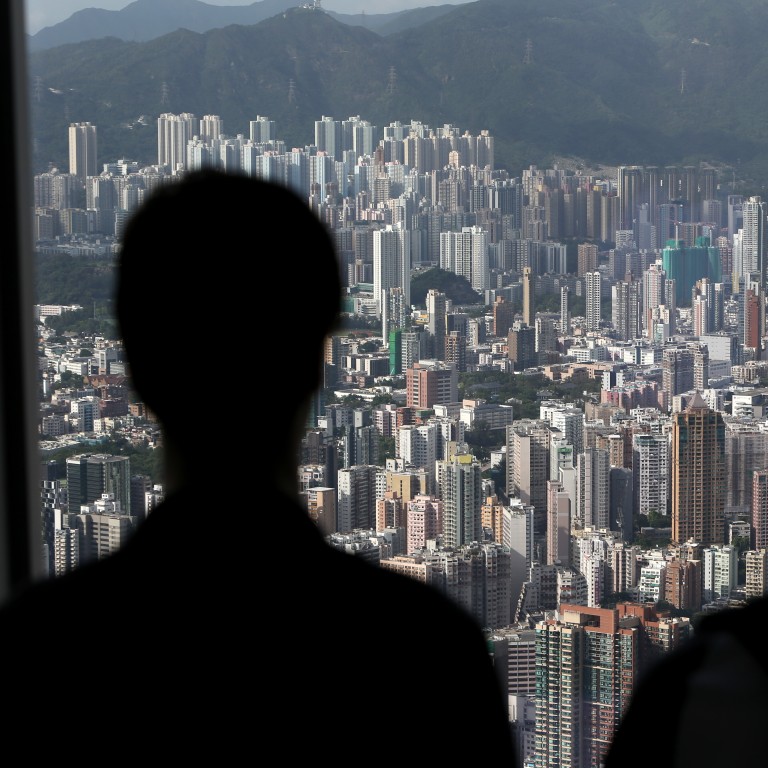 Hong Kong home prices to extend decline after October's 0.6 per cent surprise drop as Covid-19's fourth wave dents confidence
The home price index for lived-in homes fell 0.6 per cent to 380.9 last month, as owners continued to settle for less than the asking price
Lay-offs at big firms like Cathay Pacific might influence other companies' decisions about job cuts and unpaid leave, further denting demand, warned Knight Frank
In an earlier-than-expected release, the government's Rating and Valuation Department on Thursday revealed that the secondary market home price index dropped to 380.9 last month.
"Even though the epidemic was relatively stable, the property price index last month unexpectedly softened," said Derek Chan, head of research at Ricacorp Properties.
He believed this was because the economic situation – Hong Kong is mired in its worst ever recession – and
high unemployment
are still rattling the market.
The number of confirmed
cases of Covid-19
decreased significantly in October, and the market for new homes became very active again. And in the second-hand market, some homeowners had been less willing to bargain with potential buyers, suggesting a slight rebound in confidence.
Nonetheless it is likely that most of October's transactions involved owners who were still willing to reduce their asking prices because of concerns about the economic outlook, Chan said. It was this, rather than a lack of positive market sentiment, that led to the surprise fall in the property price index last month, he believes.
Property prices are down 4 per cent from their historical high of 396.9 points in May last year.
The November index is expected to be slightly softer again, though the monthly decline may narrow to about 0.3 per cent, according to Chan.
The fourth wave of the epidemic in Hong Kong, and the
huge lay-offs by the city's airline Cathay Pacific
, are cause for concern. Chan said the decline in the property price index in December may widen to 1 per cent or more because of a lag in registered sales data.
The sudden latest wave of the epidemic forced Chan to revise his original forecast that property prices could rise by 3 per cent in the fourth quarter to a fall of more than 1.5 per cent.
"Property prices in the next two months are likely to continue to adjust downward," said Thomas Lam, executive director at Knight Frank.
The current real estate market is very "distorted", as residential property prices are still high and sales of first-hand properties are very strong, he said. He predicts the decline in prices this year will be about 2 to 3 per cent, which is less than he had previously feared.
He warned that large-scale lay-offs in big firms like Cathay Pacific might influence other companies' decisions about job cuts and unpaid leave. He said most companies are likely to increase salaries at a very slow pace next year, affecting wage earners' purchasing power.
Lam called on the government to relax special stamp duties to increase activity in the second-hand market, which would take some heat out of the demand for new homes and help owners with cash-flow problems to cash out or reduce their debt.
"I really hope that the government can use non-traditional thinking to examine the real estate market in extraordinary times," Lam added. "Under the current market conditions, traditional mechanisms may not be effective to solve the problems."
Elsewhere, New World Development sold about 90 per cent of the 315 units on sale at its Pavilia Farm phase two development in Tai Wai on Thursday. Altogether, it has sold more than 2,100 units for more than HK$23 billion in phases one and two since the development's launch last month.
This article appeared in the South China Morning Post print edition as: Home prices set to drop after 0.6pc October dip