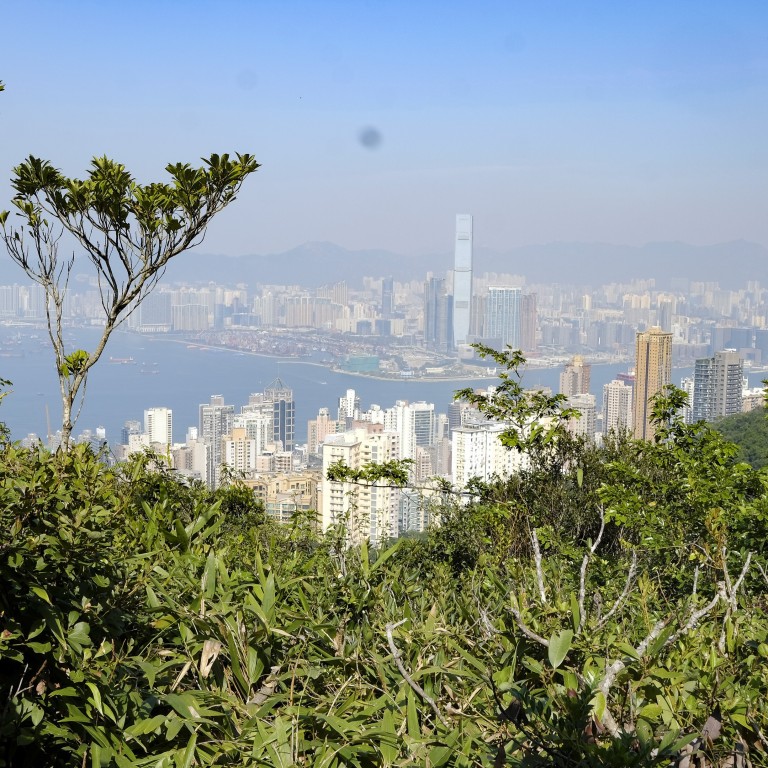 Opinion
Concrete Analysis
by Alex Barnes
Concrete Analysis
by Alex Barnes
Covid-19 has provided Hong Kong property developers with opportunity to evolve world's most expensive office market
Hong Kong is at the beginning of a significant and fundamental real estate change
Central is at no risk of losing its place as a high-end business district, or the most expensive
A long-term trophy among global property markets, Hong Kong has needed a myriad of external events to accelerate long-awaited changes in real estate.
Hong Kong's high office rents and low vacancy rates have consistently made news headlines. More recently, this has changed to significant rental declines, pushed by
economic challenges and Covid-19
. But even with year-to-date adjustments in rents amounting to more than 20 per cent declines in average rentals, according to JLL research, Hong Kong Central remains the most expensive place globally to rent an office.
And despite a less than 9 per cent vacancy rate for the whole of Hong Kong (not at all dramatic in most global markets), the city is at the beginning of a significant and fundamental real estate change. A change that will ultimately benefit the structure of the city and the working relationships of many of its occupants.
Decentralisation has been a well-documented trend for years, and one that bucks the high price tag in nearby districts. Despite this, Central is at no risk of losing its place as a high-end business district, or the most expensive. It remains and will continue to be a prime and well sought out location, but increasingly for smaller, high rent paying businesses, when compared with emerging core districts. It is clear that Central is no longer the only location its traditional occupants will consider.
Businesses the world over have adopted flexible people strategies that allow for
partial or full work from home
through the pandemic. Expectations on everything from commute times to working hours to flexible working policies are up in the air. As a result of the world's largest work from home experiment, it has become clear that many of our preconceived notions around locational needs for travel or even face-to-face meetings have been challenged.
New
office supply
coming on to the market from 2022, coupled with the potential for future government sites being drip fed into key markets for the coming few years, is likely to shape a long-term supply boom for Hong Kong, its developers and occupants. What is more is that this is being delivered into a wide range of business districts, from Quarry Bay to Kai Tak to West Kowloon, and for the first time in many years, Central. The choice for occupiers will be huge, varied in price, scale, offering and location.
Developers are working hard to understand the post Covid-19 occupancy world, what they can do to enhance the well-being and offering of their potential clients, and what this means for financial returns. They will be marketing to an audience expecting more from their real estate, for their people, around greater amenities and the well-being of their staff. Not to mention, a focus on improved returns on rental investment.
What is a short-term positioning challenge for Hong Kong developers will be an exciting opportunity for occupiers the city over. Developers are already leaning into the lessons learned from the world's best examples of wholly integrated developments.
Buildings and precincts that offer flexible office components, internet of things (IOT) (which drives big data insights), lifestyle and wellness driven amenities not seen in Hong Kong to date, and a user experience that enhances the lives of its occupants, will be key.
The move to new building ecosystems that cater to the needs of their occupants, allowing for less directly rented space, will ultimately provide greater financial returns to building owners. A wave of changes to existing buildings will in time change the way we work and interact with our offices, along with the buildings and precincts that we live in.
At a glance, all this Hong Kong office supply appears to outstrip demand, and it will for a short period. This will only accelerate the need for developers to differentiate in a competitive market until demand catches up, by which point providing such facilities will no longer be a differentiator, but an occupier requirement.
Office space demand will return in the medium term – it will be robust and remain pointed to the drivers of Hong Kong. A wide agglomeration of service industries centred on financial markets powering ahead – with Hong Kong increasingly an alternative to cross continental exchanges – will draw occupier growth to the city. International demand will return to Hong Kong, as the burgeoning Greater Bay Area economic growth opportunity and access to world-class talent remain too enticing to ignore.
According to the Hong Kong stock exchange, daily turnover for the first nine months of 2020 was up 39 per cent, and funds raised through initial public offerings (IPOs) in this period stood at HK$211.4 billion (US$27.3 billion), a 58 per cent increase, with a long list of planned IPOs to come. Clear evidence that Hong Kong remains a globally attractive financial centre – all with significantly restricted business travel.
When demand for offices accelerates, occupiers will have a greater choice for their talent following a wave of new supply being built from 2022. It will be in real estate that is thoughtfully put together to deliver upon well-being, productivity returns and sustainability. Real estate trends from IOT insights through to amenities and space will accelerate due to the need to differentiate new grade A offices. This will ultimately enhance the lives of occupants and create a better balance for a growing city.
Alex Barnes is the head of markets at JLL in Hong Kong
This article appeared in the South China Morning Post print edition as: Evolving office market will see demand return to city