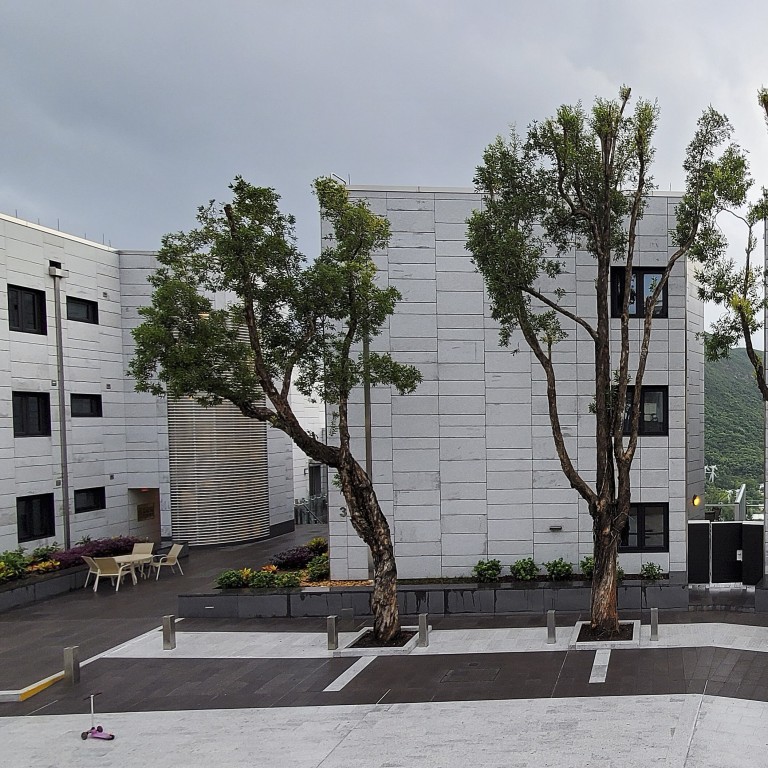 Hong Kong developer Hang Lung says deal for US's Shouson Hill property on track, but delay in registration is raising eyebrows in market
Land Registry records show the deal's status as 'deed pending registration'
Registration taking longer probably because of work-from-home arrangements, market observer says
Hong Kong-based Hang Lung Properties said on Wednesday that it expects its HK$2.56 billion (US$330.2 million) acquisition of property at 37 Shouson Hill Road from the
United States government
to go through as planned.
"We expect to complete the transaction according to the timeline stated in the sales and purchase agreement," the company said. The tender said the deal will be completed on or before December 31.
Land Registry records, however, show the deal's status as "deed pending registration", a full 48 working days after the buyer delivered a memorandum of agreement for sale and purchase.
The property was acquired by Delta Bridge Limited, which lists Hang Lung's chairman Ronnie Chan Chichung, executive director Adriel Chan Wen-bwo, chief financial officer Ho Hau-cheong and chief executive Weber Lo Wai-pak as directors.
The property's longer than expected registration process has raised eyebrows in the market, as the process normally takes about 15 working days.
Hang Lung
said on September 10 that it had won the tender for the six multistorey buildings at
37 Shouson Hill Road
. On September 30, the agreement for sale and purchase was delivered to the Land Registry by Delta Bridge, according to Land Registry records.
"The registration process is taking this long probably because of work-from-home arrangements during the Covid-19 pandemic," said Vincent Cheung, managing director at Vincorn Consulting and Appraisal.
Lawyers, speaking on condition of anonymity, said the sale documents might have been sent back to Delta Bridge for additional information or for the correction of some error. "These amended documents will be treated as a new entry and the process will need to start all over again," a lawyer said.
"But such a long processing time is rare. Most of our property agreements have already been registered by the Land Registry, even though we submitted the documents early last month. Only the parties involved will know the reason for the delay," he said.
The HK$2.56 billion price tag, which works out to HK$54,138 per square foot,
represents a 20 per cent discount
on the lower end of the market valuation – from HK$3.2 billion to HK$3.5 billion – for 37 Shoushon Hill Road, one of Hong Kong's most exclusive residential enclaves. A property at 39 Shouson Hill Road was bought by state-controlled conglomerate China Resources for HK$86,800 per square foot in July 2018.
A US State Department spokesman said on Wednesday: "Closing will occur on or about December 31. The State Department is not at liberty to comment on the specific terms of ongoing contractual transactions."
The Land Registry said it would not comment on individual cases of registration.