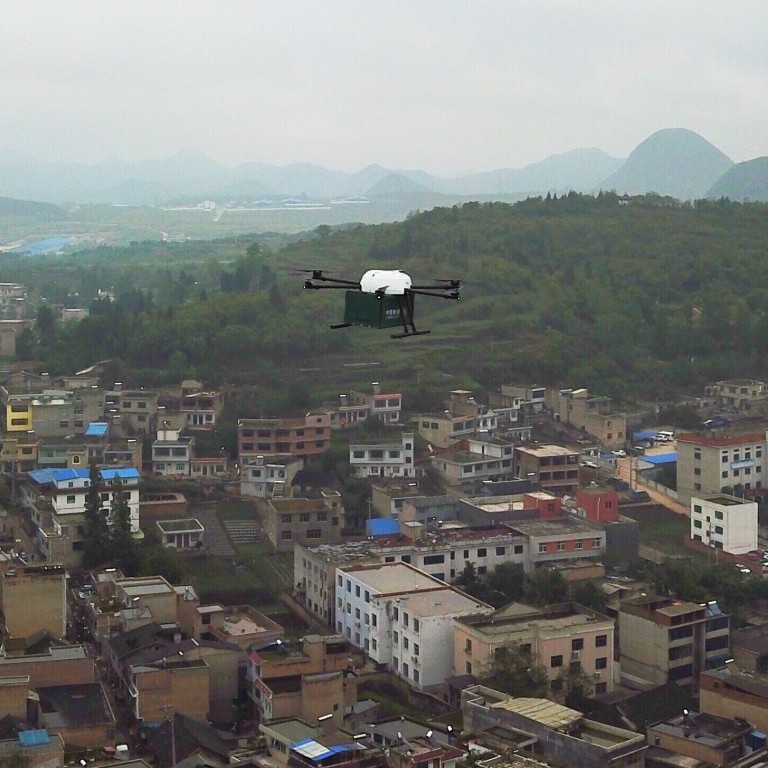 Hong Kong-listed logistics firm ESR Cayman to launch world's first cargo drone facility in Japan
At least 24 drones capable of delivering 14 tonnes of cargo on a daily basis will be operational at launch, co-CEO says
Move is 'truly groundbreaking', says co-founder of partner firm VRCO
Hong Kong-listed ESR Cayman, Asia's largest logistics real-estate company, has begun construction on a distribution centre in Japan that is expected to be the world's first cargo drone logistics facility.
The ESR Higashi Ogishima DC-Phase 1, located near Tokyo, will come equipped with a fleet of at least 24 drones that will deliver cargo to distribution nodes across the region. The US$1 billion facility will be nine stories high and cover 365,000 square metres, making it one of Japan's largest distribution centres.
By the project's completion in March 2023, it will be capable of delivering about 14 tonnes of cargo on a daily basis, said Stuart Gibson, ESR's co-founder and co-chief executive.
"There's a lot of functionality that you'll get with these drones that you don't currently have," he said. "But a lot of things have to happen to get there."
The move, part of a sector wide embrace of aerial delivery, will make
ESR
one of the first companies capable of delivering several heavier payloads over a single trip using the same drone.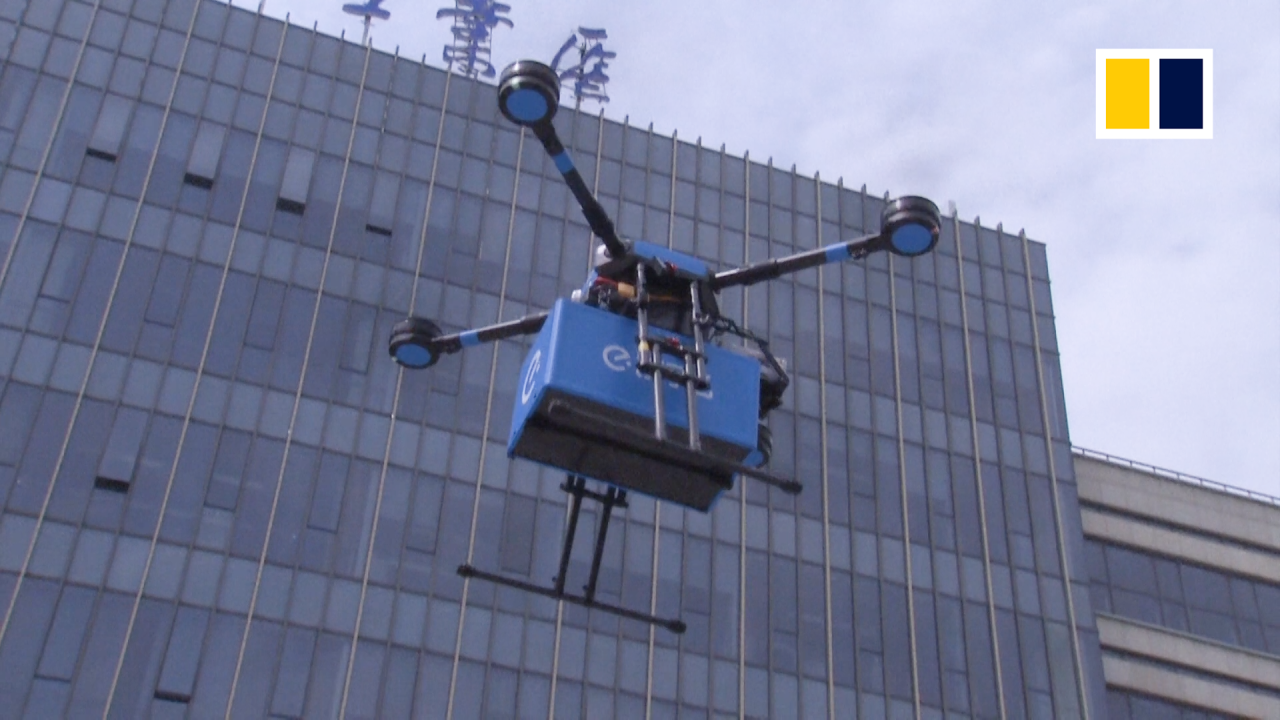 01:19
Meal delivery drone trials begin in Shanghai
Meal delivery drone trials begin in Shanghai
The flagship project, a collaboration between ESR's Future Solutions Group and UK-based aerial technology firm VRCO, will serve as a proof-of-concept before it is rolled out across the rest of the company's facilities in Asia.
Factors to be determined include the optimal design of the operation itself – how the drones will interact with cargo and charge their batteries, how to set and coordinate flight paths from a centralised command system, how to factor in weather patterns – along with non-technical challenges such as coordinating with local regulators, and putting in place appropriate emergency and safety procedures, said Daniel Hayes, VRCO's co-founder.
"The whole objective of this early phase is to determine what the variety of different capacity limits could be, what flights and routes we can service, and what the optimum operational model might look like," he said.
ESR's
big bet on aerial delivery is still in its uncertain, experimental phases, said Michael Smith, another of VRCO's co-founders. "The customer of the future is going to have higher expectations. They may want something in a same-day or two-hour delivery slot," he said. "This is the broader opportunity for aerial cargo, because it is capable of handling these tighter schedules compared to today's capacity."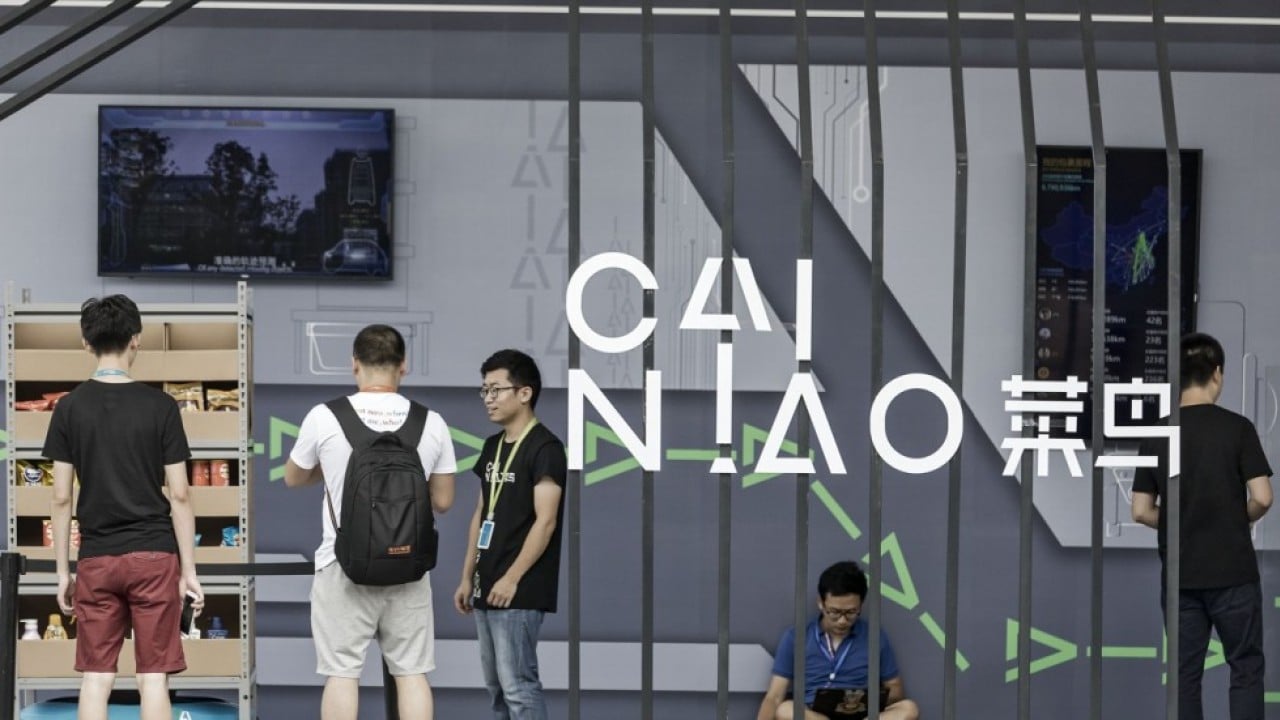 01:15
Alibaba lets AI, robots and drones do the heavy lifting on Singles' Day
Alibaba lets AI, robots and drones do the heavy lifting on Singles' Day
A number of companies have already experimented with single-drop aerial deliveries for things such as fast food and shoes, but few have put in place the hard and soft infrastructure that will enable a fleet of
drones
to simultaneously deliver several heavy payloads along a single route, capabilities ESR's new facility is expected to have.
"This is the way the future is being shaped, at least from a concept perspective," Smith said. "That is what this programme is all about – defining the concepts of operation for how a high-capacity aerial cargo service would be brought into real life."
Some factors that will determine the success of ESR's model are out of its hands, such as regulatory buy-in and the maturity of a country's 5G infrastructure. "5G has to be there, so you really have that real-time, centralised control necessary to operate the fleet," Gibson said.
ESR chose Japan because its 5G network is set to be completed in the next few years, and the Japanese government "seems to have made the most progress in creating a regulatory framework to allow these drones to operate", Gibson added.
Another critical factor is energy efficiency and storage. The drones will be charged using carbon-neutral, sustainable energy sources, but their range is entirely dependent on the storage capacity of the battery. "As battery energy density increases, drone ranges will increase. So the service actually becomes better – longer range, more endurance, higher payload – virtually every year as the battery technology improves," said VRCO's Smith.
"So there are lots of reasons to be optimistic about the model, going forward. It's truly groundbreaking what ESR is doing," he added.