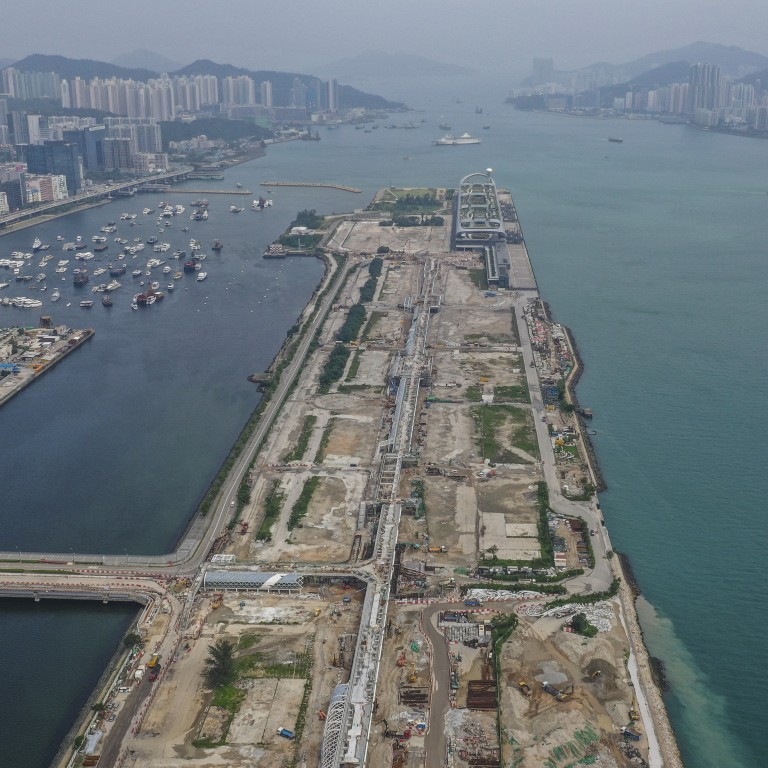 Hong Kong government to sell four plots next quarter as it looks to shore up its land sales revenue
Three residential and one commercial plot will be offered for tender in the upcoming land sales programme
Land sales in the current financial year are expected to be in the region of about HK$55 billion, far short of the government's budget target of HK$118 billion
Hong Kong's government, staring at its biggest fiscal deficit in years, faces about HK$60 billion (US$7.7 billion) of potential shortfall in land sales revenue as developers' cautious approach to investment had forced several commercial sites to be withdrawn from tender.
The government is pressing ahead with selling four parcels of land in the last quarter of the current financial year ending March 31 as it looks to narrow the
budget shortfall of HK$300 billion
.
Four sites – three residential and one commercial – will be offered for tender between January and March, Michael Wong, Secretary for Development, said during a briefing on Tuesday evening.
The three residential sites going on sale are Kai Tak Area 4E Site 2, the second part of Mansfield Road on The Peak, and one in Fanling's Kwu Tung in New Territories. These plots are expected to yield a total of 2,240 flats, Wong said.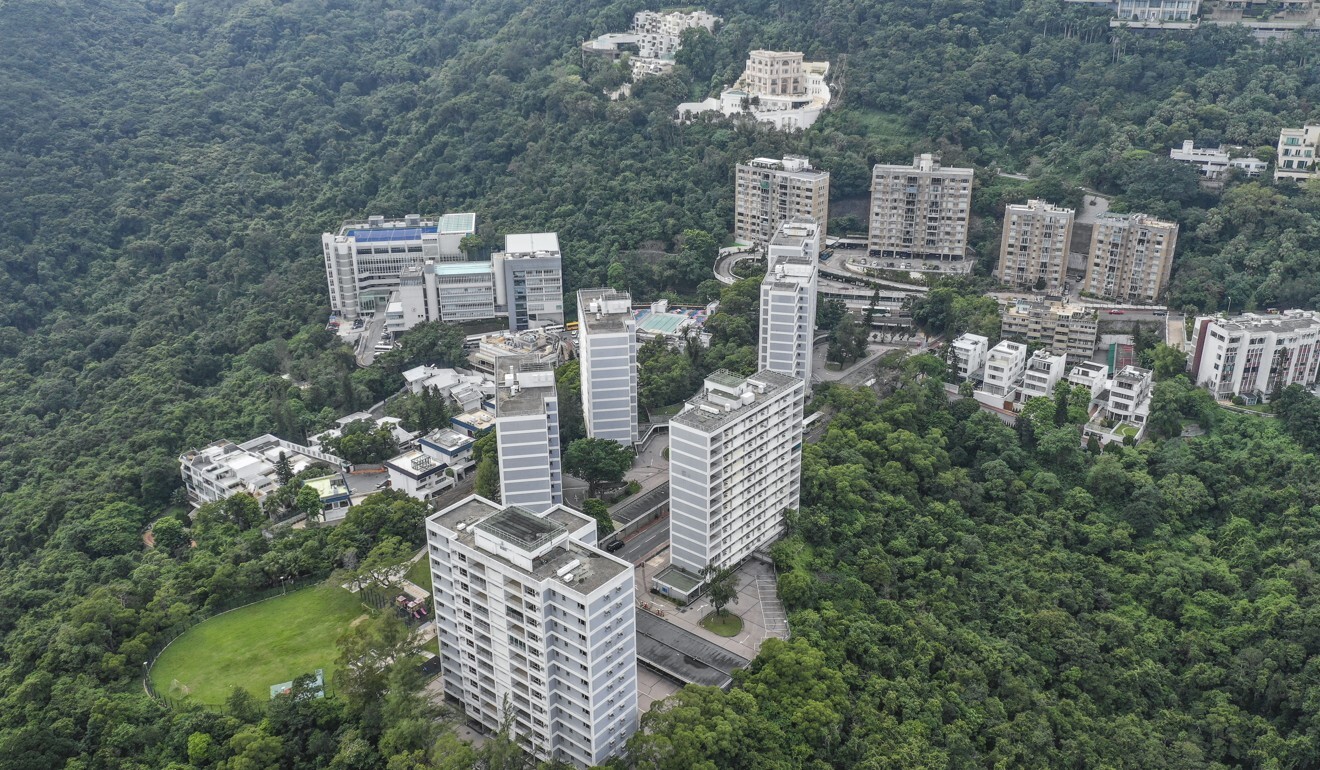 The sole commercial site that will be offered for tender is in Caroline Hill, Causeway Bay.
Earlier this month, Wharf (Holdings) paid US$1.5 billion for the first part of the Mansfield Road plot,
setting a record
for most expensive residential site sold by government tender.
Analysts expect total revenue from land sales in the financial year ending March to be in the region of about HK$55 billion, far short of the government's budget target of HK$118 billion.
"It is mainly due to the withdrawal of some commercial sites and the government rolling out fewer sites [for tender] as the market [sentiment] was hit by the Covid-19 pandemic," said Thomas Lam, executive director at Knight Frank.
Hong Kong's government depends heavily on land sales receipt, earning about 20 per cent of the last fiscal year's total revenue from property tenders.
In the first three quarters of the current financial year, the government released 11 sites for sale, among which two tenders of commercial parcels in Tung Chung and Kai Tak failed in October and May, respectively. The sale of the remaining nine plots fetched HK$33.3 billion.
Analysts said that the withdrawal of the two plots meant about HK$12 billion in foregone revenue, about 10 per cent of the HK$120.2 billion that the Hong Kong government earned from land sales in the last financial year.
Financial Secretary Paul Chan earlier estimated fiscal reserves to drop to a 17-year low of about HK$800 billion, close to the level last seen during the city's previous brush with a deadly pandemic in 2003.
The coronavirus pandemic led to Hong Kong's border closure and forced Chan to spend more than HK$300 billion from his budget on three rounds of anti-pandemic funds, and a relief package.
Meanwhile, a total of 12,870 flats can be built on sites offered by the government, MTR Corp and other land resources in the current financial year, slightly lower than the target of 12,900 units, Wong said. It is the third year in a row that the government has missed its housing supply target.
Vincent Cheung, managing director at Vincorn Consulting and Appraisal, said the government may find it difficult to meet next year's housing supply targets, forcing it to the set the target lower as there were only a few existing parcels that the government could offer.
He also said that the government will face difficulties in raising much-needed revenue from land sales as there were hardly any large parcels other than the Central Harbour that could fetch huge bids. The government is likely to offer the Central Harbour parcel for tender in June.
Cheung added that Kai Tak still has two commercial plots left, but considering the current environment for retail and hotel, it would be hard for the government to sell it at a high price.
In the past, when land supply was low, the government found ways to meet its housing supply targets, such as by using land above MTR railway projects or other private projects, according to think tank Our Hong Kong Foundation.
"[However,] it is worth noting that after the planned sale of Phase 6 at Wong Chuk Hang station in the next quarter, the MTR's land bank will mostly be wiped out," said Ryan Ip, head of land and housing research at the foundation.
There will be a shortage of land available above MTR stations in the near term, he added.
This article appeared in the South China Morning Post print edition as: Four plots up for sale in new year