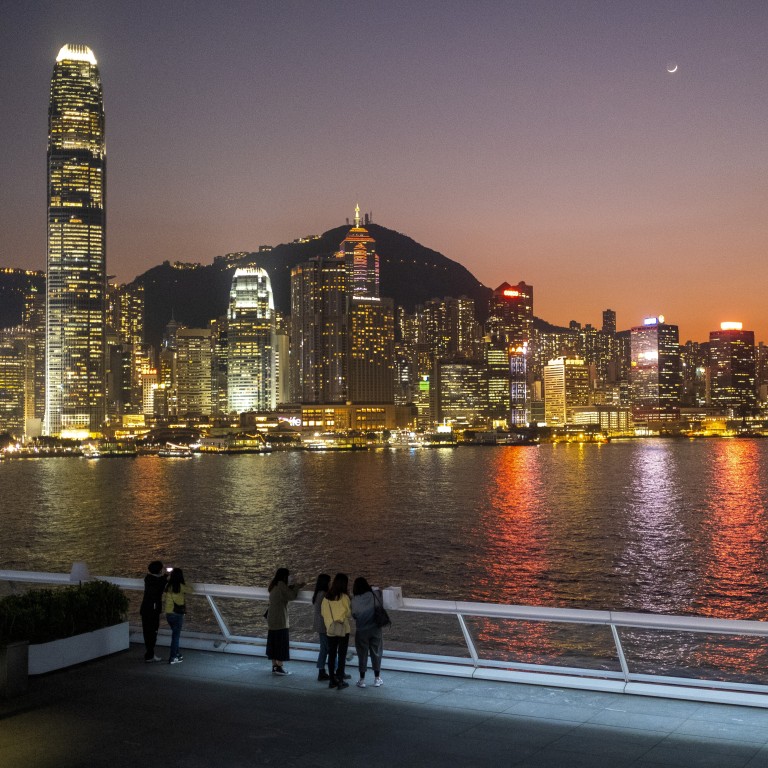 Opinion
Concrete Analysis
by Alnwick Chan
Concrete Analysis
by Alnwick Chan
What will happen to Hong Kong land lot leases expiring this decade?
Residential and commercial leases expiring by 2025 will involve about 300 interest holders and those by 2030 will involve up to 8,500 interest holders
Rising public concern over whether the expiring leases will be extended in a smooth and timely manner
There are about 50 residential and commercial land lots whose leases will expire in 2025, and the leases for another 320 lots will expire by 2030.
According to the government in a recent response to a question from the Legislative Council, the leases expiring by 2025 will involve about 300 interest holders and those by 2030 will involve up to 8,500 interest holders. As there have been no such lease expiries between 2016 and 2024, those expiring in 2025 could serve as a reference case for handling subsequent lease expiries.
However, the government has not yet announced any confirmed mechanism and procedures regarding the extension of these leases. And there is rising public concern whether the expiring land leases will be extended in a smooth and timely manner.
According to the policy statement promulgated in July 1997, leases not containing a right of renewal may be extended for a term of 50 years without the payment of additional premiums. Moreover, an annual rent equivalent to 3 per cent of the rateable value of these properties shall be imposed. The case of Pok Fu Lam Gardens extending its lease in 2006 for 50 years without the payment of an additional premium has always been quoted by the government as a possible arrangement for the upcoming expiries.
Lands Department will generally accept applications for lease extensions from relevant owners three years before an expiry date. With the next batch of leases expiring in 2025, the department will only start accepting extension applications for these leases next year.
The three-year window for extending expiring leases has a ripple effect – the short time frame does not only create uncertainty for the future of the current lease, but it also discourages owners from attempting to apply for redevelopment, thus blotting out any associated economic benefits. While the government has stood firm on this time frame, it has not reserved enough buffer time to tackle unexpected events. The outbreak of Covid-19 is a living example that a considerable number of government administrative procedures have been delayed.
As lease extensions shall be considered on a case-by-case basis, there is always an equality issue. Although exceptional circumstances do exist, the public always has concerns about any imperfect outcomes associated with the clause "at the sole discretion of the government". Unlike the case of Land Resumption Ordinance (Cap. 124), does the government need the justification of "public purpose" for not extending any expiring leases? There is a strong appeal to a fair, transparent and accountable mechanism to address expiring leases.
Different land leases have different socioeconomic implications and land administration challenges. We have seen a term of 21 years granted to new special purpose leases for recreation and petrol stations, while the lease of Ocean Terminal was extended for another 21 years following its expiry in 2012. The old lease term of Ocean Terminal started in 1966 under a term of 25 years with a renewal option for 21 years, which was executed in 1991 when Wharf paid a lump sum rent of HK$400 million (US$51.5 million).
Regarding the 3 per cent of rateable value as annual rent payable to the government, it is believed that the public will generally have no objections, as it presents a relatively small amount of levy and is in line with the current lease mechanism. The prevailing mechanism at large implies that developers are paying roughly 97 per cent of land value upfront and the owners or users are responsible for the remaining. Higher ground rent means that upfront premium should be lowered, which is not likely to happen in today's situation.
As mentioned by the Secretary for Development Michael Wong Wai-lun, the procedures for establishing a mechanism for the extension of expiring leases are complex. The government should allow owners to start the renewal application way earlier than three years to the expiry date. This is a crucial move to pre-empt risks and strengthen market confidence.
Lands Department should publish a practice note to guide the applicants on lease extensions as soon as possible.
Alnwick Chan is managing director for professional services at Knight Frank
This article appeared in the South China Morning Post print edition as: Call for Renewal guides as Land lease expiries loom