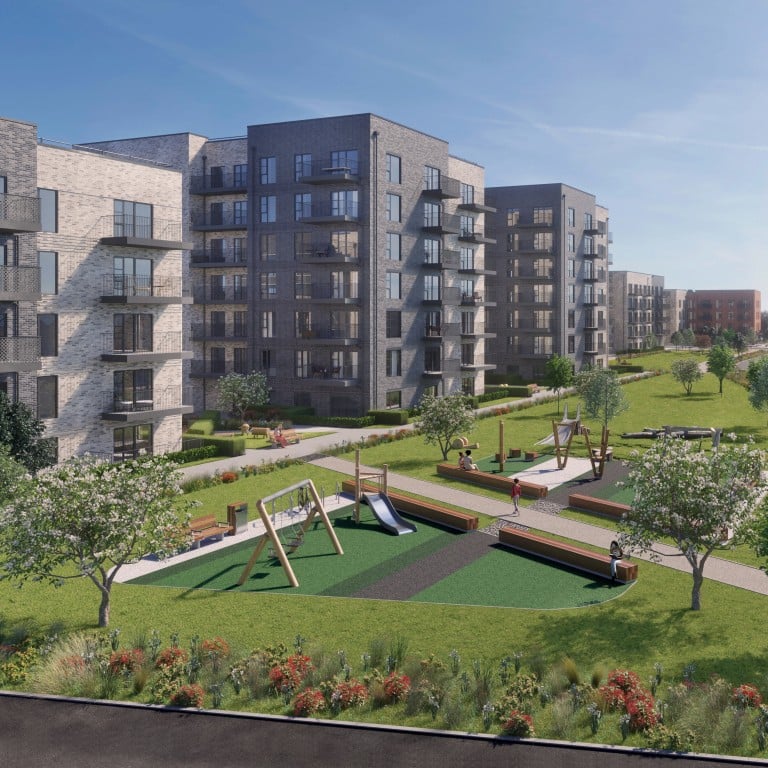 Cambridge, Manchester homes provide 'more bang for your buck' than London for Hongkongers heading to Britain under BN(O) visa scheme, say analysts
More than 34,000 Hongkongers have applied for the right to stay long-term in Britain under the BN(O) programme, with 7,200 already approved, according to the British government
Home prices in the northern city of Manchester stood at £211,107 (US$300,263) in March, according to Knight Frank, compared to £500,310 in London
Average home prices in Cambridge in the south of England grew 4 per cent in March from a year ago to £461,935 (US$655,168), while in the northern city of Manchester they gained 16.2 per cent to £211,107, according to Knight Frank. In
London
, meanwhile, the average value of a house grew 3.7 per cent to £500,310 in the same period.
"Regional cities offer purchasers more bang for your buck relative to London, both in terms of property and cost of living," said Oliver Knight, head of residential development research, Knight Frank.
Between July 2020, when Britain made the offer of an easier pathway to citizenship, and March 2021, Hongkongers bought 1,932 units or 4 per cent of London homes sold during the period, amounting to £959 million, according to an estimate by property agency Benham and Reeves.
Cambridge, a university town northeast of London known for its prestigious university, is positioning itself as the UK's answer to Silicon Valley and has attracted the likes of Apple, Microsoft and Amazon.
"Cambridge has always been an attractive city [and a] home to tech and science business parks, with a strong economy and good employment prospects," said Toby Greenhow, Savills' head of residential development, Cambridge. "We are seeing a move away from those who buy purely for investment; now it is more about family homes.
"Education continues to be an important draw, with schools and colleges being a factor in decision making. Lifestyle factors also play a part – houses with gardens, and access to open space are becoming more important."
Cambridge-focused developer Hill, along with Hong Kong-based property agencies Ashton Hawks, Asia Bankers Club and Golden Emperor, is exclusively launching the Timber Works, a project in Cambridge, to potential Hong Kong buyers. It is a low-density residential project comprising semi-detached houses and apartments with prices starting from £330,000 for a one-bedroom flat and requiring a 10 per cent down payment.
Hill has already sold 20 units of its Knights Park project in Cambridge to Hongkongers this year, according to Anthony Jurenko, director at Knightsbridge, a partner of Asia Bankers.
"Since there are quite a lot of science parks in Cambridge, the cluster of talent has pushed demand for quality homes there," said Kingston Lai, founder and chief executive officer at Asia Bankers. "As the house prices in Cambridge are growing as those of London, along with the big pool of professional tenants, the rental yields of the properties there are often quite high."
Manchester, a major city northwest of London, is another option for Hongkongers given its cheaper prices and potential to generate higher rental yields.
"Secondary cities make for a more attractive investment as they enter the market at lower price points whilst generating higher rental yields compared to London," said Ryan Frood, partner at property agency Alesco Investment Properties. "The lower costs of properties means the risk is lower for smaller investors."
As of April, 72 of the 96 available units at Carnaby Place, a development of flats in Manchester, had ben sold to investors from Hong Kong, according to Alesco.
"Manchester has the fundamentals in place, it's already well known as an investor location, thanks to the continued inward investment it's seeing, businesses 'north shoring' to the city and the fact that it has one of the highest graduate retentions at its universities. All of which make it an attractive choice," said Jamie Adam, Savills' head of residential development, Manchester.