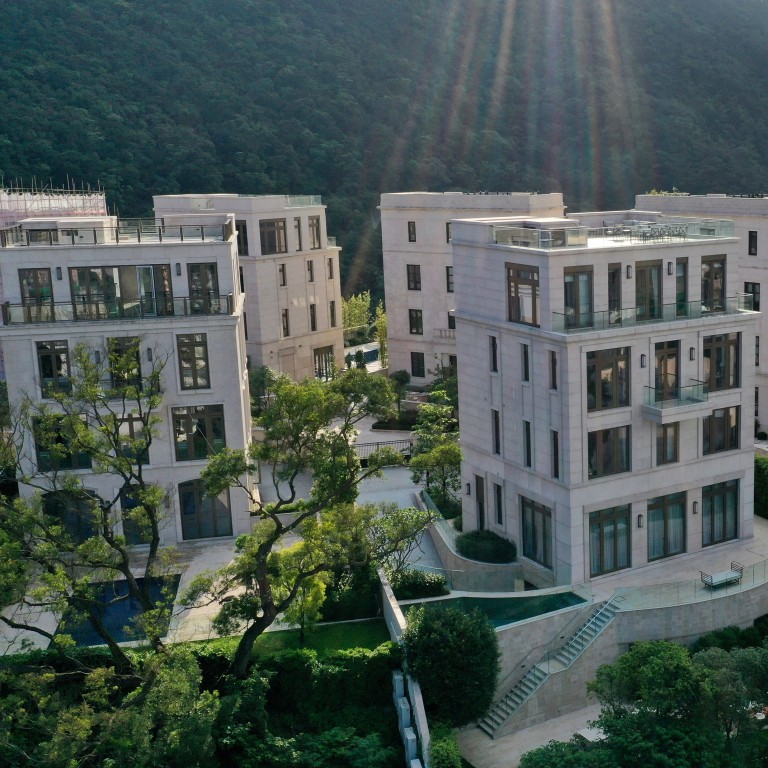 Hong Kong parking spot sells for record US$1.3 million, bolstering Mount Nicholson's claim as world's most expensive address
A parking bay in the tiny neighbourhood of Mount Nicholson on The Peak fetched over HK$10 million (US$1.3 million)
The previous world record for a parking bay was also in Hong Kong, when it went for HK$7.6 million in October 2019
A car parking bay at the exclusive Mount Nicholson development on The Peak sold for more than HK$10 million (US$1.3 million), smashing a world record set in 2019, according to a source familiar with the sale.
The developers Wharf (Holdings) and Nan Fung Group sold 29 parking spaces in phase two and three of the luxury project through a closed tender to homeowners last month, with one of the spots selling
for over HK$10 million
, the source said.
With a standard parking space measuring around 134.5 sq ft (12.5 square metres), the transacted price works out to HK$74,350 per square foot. The
previous record was HK$7.6 million
, set in October 2019, at The Center, a 73-storey office tower in Central.
"It is definitely the most expensive car parking spot in Hong Kong," said William Lau, a sales director at Centaline Property Agency's branch on The Peak.
Car-parking space is so expensive in Hong Kong that it has turned into a subsector in itself, for speculators to buy and sell parking bays in rapid succession to make a quick profit. At the height of the
speculative fervour
, 8,968 slots worth HK$16.64 billion were recorded in 2018, the most since records began in 1996, according to Centaline.
The asset class is again witnessing increasing transactions as sentiment improves among property investors, who are taking advantage of the extra stamp duty on non-residential transactions that was eliminated in November. Ricacorp Properties said on Wednesday that sales of car parking bays jumped 18 per cent month on month in May.
For flats ranging from 4,200 sq ft to 4,600 sq ft each, costing between HK$400 million and HK$600 million each at Mount Nicholson, Lau said owners spending around HK$10 million for a parking spot was not a big deal.
"What concerns them most is that they need space to park their cars and not the money. They have bought it for their own use and not as an investment," he said.
One owner, who did not want to be named amid concerns for his safety, told the South China Morning Post that he paid more than HK$36 million for four parking bays last month, each costing over HK$9 million. He said the developers' starting price was HK$8.8 million per spot.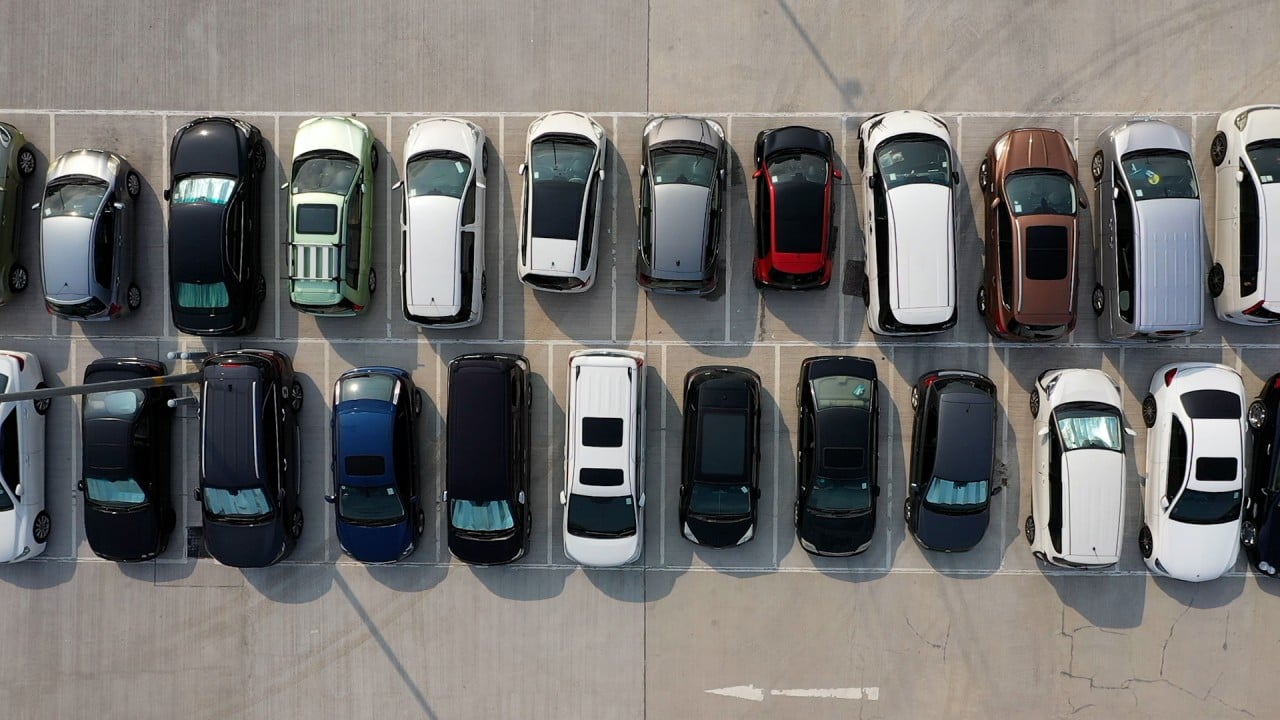 03:23
Why car park ownership is big business in Hong Kong
Why car park ownership is big business in Hong Kong
He said each flat owner had the right to buy 1.5 parking spots. As he owned three flats, he said he was able to buy four parking spots, adding that one his neighbours bought six as she owned four flats.
All the transactions for the parking spaces were conducted last month, the source said.
Stewart Leung, chairman of Wheelock Properties, the sales agent of Mount Nicholson, said the prices of the parking spaces were in line with the market.
"We consulted the owners before finalising the estimated value for the parking bays," he said. He declined to disclose the selling prices.
Mount Nicholson
sealed its reputation as the priciest address in Hong Kong, with the most expensive unit in Asia in 2017.
In November 2017, a buyer named Lin Zhong-min paid HK$1.16 billion for two units on the same day, according to Land Registry records. That buyer paid HK$560 million for a 4,242 sq ft four-bedroom unit, about HK$132,000 per square foot, on the 12th floor. On a square-footage basis, it is now the second most expensive residence in Asia. The same buyer also paid HK$600 million, or HK$131,000 per square foot, for a 4,579 sq ft unit on the same floor.
In February, a buyer named Yin Xi paid HK$459.4 million, or HK$136,000 per sq ft for a 3,378 sq ft apartment at CK Asset Holdings' 21
Borrett Road
luxury residential project in Mid-Levels, making it Asia's most expensive apartment on a square foot basis.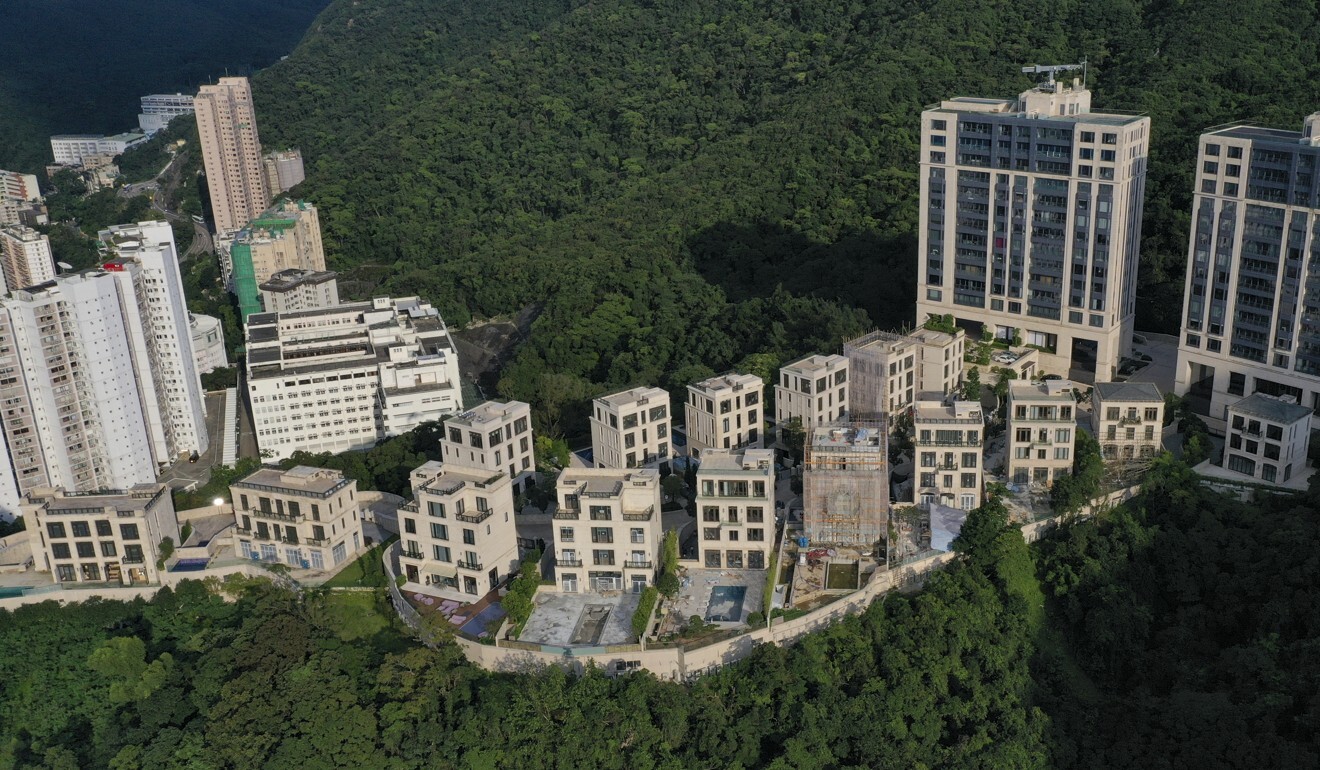 Other flat owners at Mount Nicholson include Alice Ho Chiu-yan, daughter of the late Macau casino tycoon Stanley Ho Hung-sun, who paid HK$646 million for two adjoining units on the ninth floor. Sabrina Ho Chiu-yeng, her sister, bought two adjoining units on the 10th floor for HK$644.6 million in 2017.
Industry observers said that the supply of parking spaces in exclusive developments such as Mount Nicholson would be limited, as the price of land in Hong Kong's most exclusive address has surged over the past 10 years because of low supply.
"If there is a demand for parking spaces, owners have to buy it from the developer, and they won't sell it cheap," said Thomas Lam, executive director at Knight Frank.
This article appeared in the South China Morning Post print edition as: Car parking space on The Peak sells for world record HK$10 million