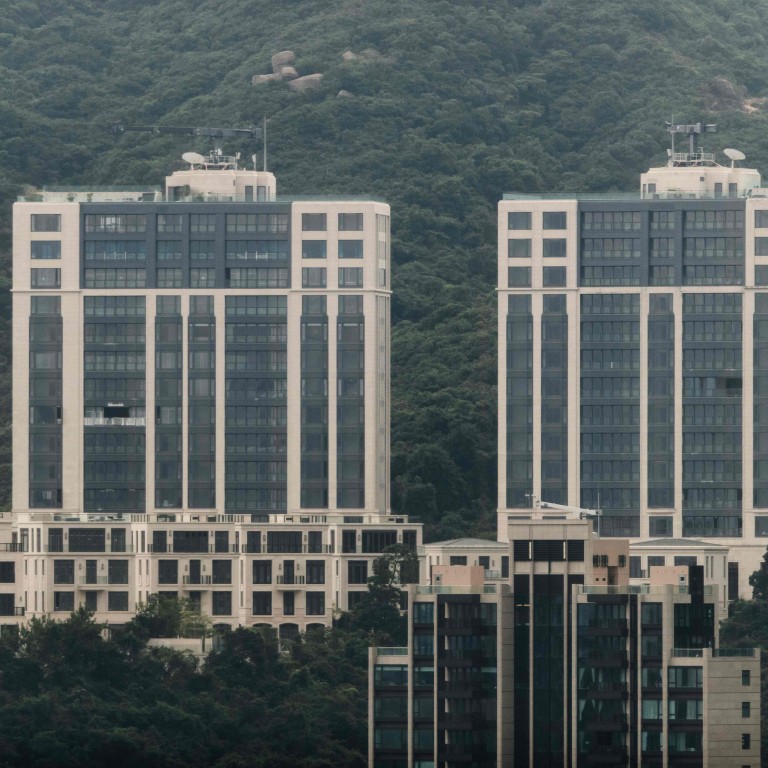 Explainer

|
Why does a car parking bay in Hong Kong cost more than a flat in London's upscale Knightsbridge area?
A car parking bay at the super-deluxe Mount Nicholson project fetched a record HK$11.9 million (US$1.53 million) last month
With housing prices reaching unaffordable levels, investors are targeting car parking bays because of the low entry barrier and limited supply
Hong Kong has long maintained its reputation as one of the world's most expensive cities to own a home. Now, add car parking bays to the list.
Car parking bays in Hong Kong have been smashing records over the past few years. Last month a spot sold for a
world record HK$11.9 million (US$1.53 million)
at the exclusive Mount Nicholson development on The Peak. A 735 sq ft flat in Sloane Court East, in London's upscale area of Knightsbridge, costs slightly less.
Hong Kong's sky-high home prices
, which are approaching a historic high, are pushing investors to look for other real estate investment alternatives, especially after the government removed the double stamp duty on non-residential property last November.
The low entry prices coupled with limited supply have made parking spaces a target for investors. Transactions for parking spaces in May rose 18 per cent month on month to 1,039, the highest since July 2018, according to Midland Realty.
What are the reasons contributing to the rise in prices of parking bays?
Several temporary car parks that had come up on many sites have been vacated in recent times, as the government speeds up redevelopment projects to increase housing supply, said Alkan Au, senior director of valuation advisory services at JLL in Hong Kong.
Since 2013, the city has lost more than 2,000 car parking spaces owing to changing land use. Three public car parks in Tsuen Wan, Tsim Sha Tsui and
Murray Road
, in Central, have closed and are being redeveloped into commercial and residential projects.
At the same time, developers prefer maximising the gross floor area for building homes which could generate higher selling prices, Alkan said, adding that most builders just provide the minimum provision for parking spaces to residents. 
How does the availability of parking spaces to private vehicles stack up in Hong Kong?
Between 2011 and 2020, the number of private vehicles increased by 36 per cent, from 478,364 to 651,358. But the ratio of parking spaces to vehicles fell from 1.32 to 1.05 over the same period, Knight Frank said, citing data from a Legislative Council document.
What is the price growth of parking bays versus homes?
Parking spaces have outperformed the residential market between 2012 and 2020. The average price of a parking spot surged 215 per cent from HK$680,000 in 2012 to HK$2.14 million last year, according to data from Midland Realty. In fact, prices fell last year after peaking at HK$2.33 million in 2019.
Prices of lived-in homes, on the other hand, jumped 200 per cent from January 2012 to April 2021, according to figures from the Rating and Valuation Department.
With the removal of double stamp duty, Martin Wong, director and head of research and consultancy for Greater China at Knight Frank, expects parking bay prices to appreciate by 5 per cent to 10 per cent this year, depending on the location.
How do the prices of parking bays compare with the residential market?
There is a huge price difference between parking bays and secondary homes. Data from Ricacorp Properties showed that the average price of lived-in homes was HK$9 million in May, more than four times the HK$2.14 million for a parking spot.
While the loan-to-value ratio for used homes priced between HK$8 million and HK$10 million is capped at 80 per cent, it is only 40 per cent for non-residential property like parking spaces.
For example, a spot costing HK$2.14 million would require an upfront payment of HK$1.28 million. And for a housing costing HK$9 million, a down payment of only HK$1.8 million would be required.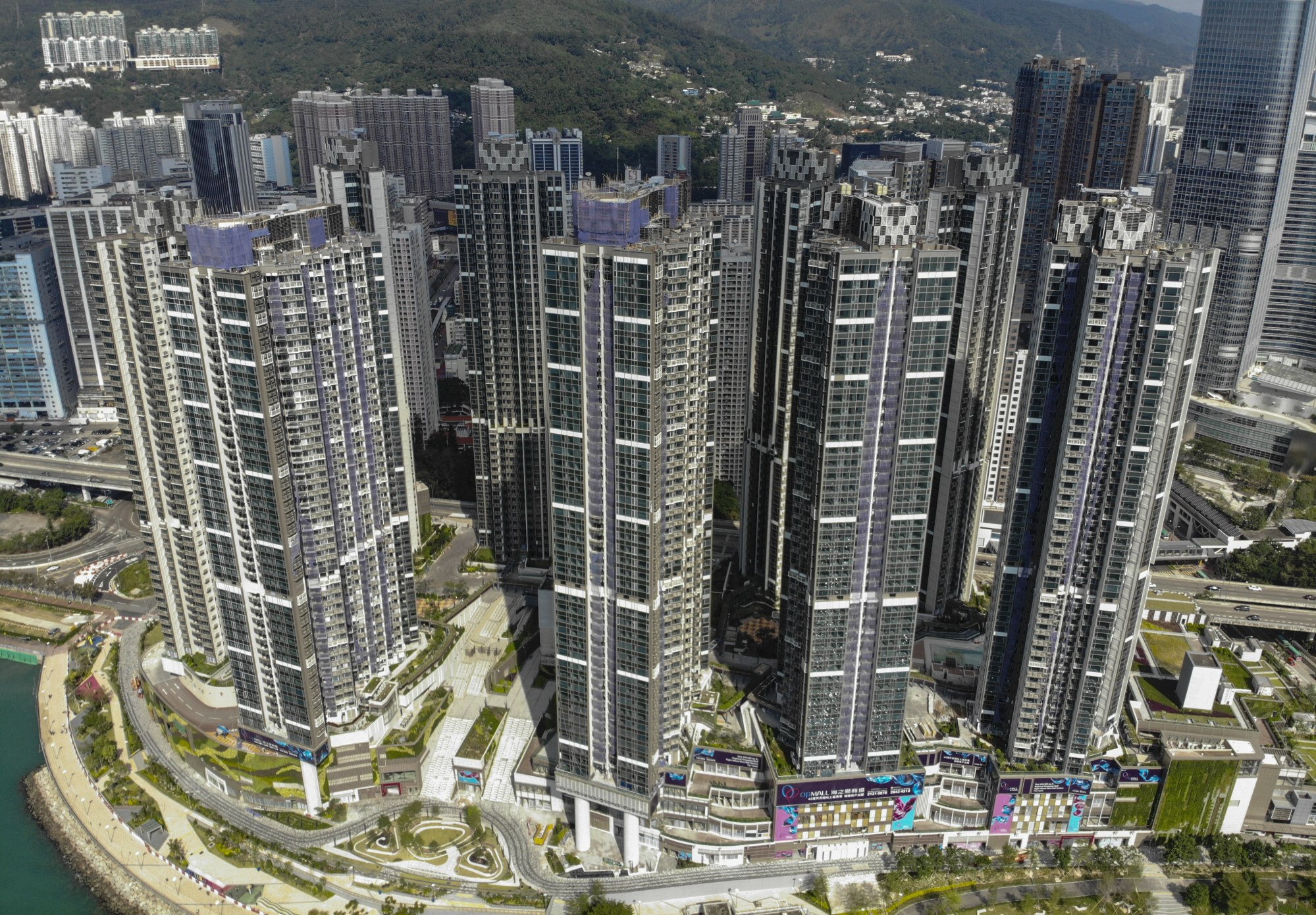 What are the factors that determine the number of parking bays in a property development?
The number of parking bays in a development is
determined by three factors
: flat size, distance from subway station and plot ratio of site, according to the Planning Department. Developers of low-density projects with bigger flat sizes and distances of more than 500 metres from an MTR station have to set more space for parking cars.
For example, at Chinachem Group's 
Parc City
near West Tsuen Wan MTR station, the ratio of parking space per unit is 0.09. The project has 953 flats ranging from 427 sq ft to 859 sq ft, but only 87 vehicle bays.
At Mount Nicholson, the ratio is much higher at 1.5. The super-deluxe project has 48 flats, ranging from 4,200 sq ft to 4,600 sq ft, and 73 parking bays. Besides flats, Mount Nicholson also has 19 houses, each of which comes with space to park two cars.
What is the construction cost for a car park?
The estimated construction cost for a car park in Hong Kong is about HK$10,000 per square metre, about quarter the construction cost of a flat.
However, it is the cost of land that determines the price of a parking bay, making those located on The Peak much more expensive.
In July 2010,
Wharf (Holdings)
and Nan Fung Group paid HK$10.4 billion for the site on which Mount Nicholson sits. At HK$32,014 per square foot, it was the fifth most expensive land in terms of per square foot in Hong Kong. For a standard parking space measuring around 134.5 sq ft, the original land cost itself was HK$4.3 million.