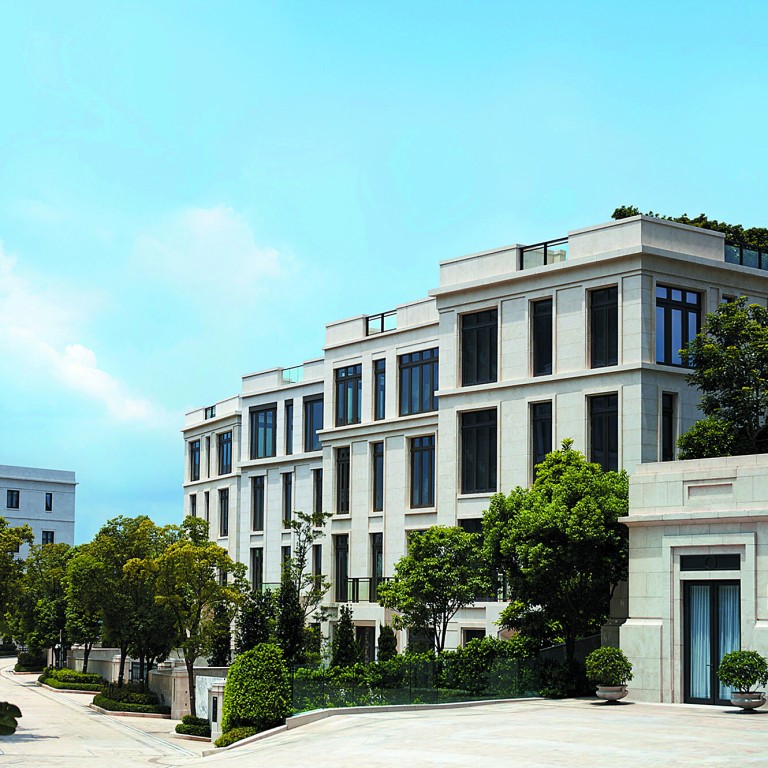 Another parking bay sells for a kingly sum in Hong Kong as Wantai Biological's shareholder pays US$1.3 million for vehicle space at exclusive Mount Nicholson
Qiu Mingjing, whose stake in Beijing Wantai Biologicial Pharmacy Enterprise is worth US$190 million, was revealed as the buyer on Friday
Her parking spot was cheaper than the world record US$1.53 million record paid by a textile tycoon in the same development
A wealthy shareholder in vaccine maker Beijing Wantai Biologicial Pharmacy Enterprise, has forked out HK$10.11 million (US$1.3 million)
for a parking space
at the exclusive Mount Nicholson on The Peak.
Qiu Mingjing's identity was revealed by records filed to the Land Registry on Friday, two days after it emerged that textile tycoon Poon Ho-tak
paid a world record HK$11.9 million
for another parking bay at the super-deluxe development. Qiu's purchase was 15 per cent cheaper than Poon's.
Qiu is a big investor in Hong Kong property.
Last year, she bought a 4,596 square-foot apartment at Mount Nicholson for HK$533 million, or HK$116,000 per sq ft.
Then last month she bought nine units at The South Land project at Wong Chuk Hang Station, the first residential project to be built on top of an MTR station on Hong Kong Island in three decades, for a total of HK$240 million.
Qiu is the sixth-largest shareholder of Shanghai-listed Beijing Wantai with 4.8 million shares, or a 1.1 per cent stake, according to the firm's 2020 annual report. Her shares would be worth 1.2 billion yuan (US$190 million) at Friday's closing price of 252.1 yuan.
Founded in 1991 and developed from a small laboratory, Beijing Wantai Biological Pharmacy is one of the largest Chinese manufacturers of in-vitro diagnostic tests and is a leader in the field of blood transfusions and infectious immunology. Its headquarters is in Beijing's Zhongguancun Life Science Park.
The firm, in which China's richest man Zhong Shanshan is a majority owner, debuted on the Shanghai Stock Exchange in 2020. Zhong, the founder and chairman of the Nongfu Spring drinks company, holds a fortune worth US$68.5 billion, according to Bloomberg's Billionaires Index, and was briefly Asia's wealthiest person.
Last month, the developers Wharf (Holdings) and Nan Fung Group sold 29 parking spaces in phase two and three of Mount Nicholson through a closed tender to homeowners, with indicative prices of HK$8.8 million to HK9.5 million each. The parking bays were sold to the highest bidders.
The
eye-watering prices
are being supported by demand for cars as people give public transport a miss during Covid-19, according to Alkan Au, senior director of valuation advisory services at JLL in Hong Kong.
"We believe the current economic slowdown mainly affected the lower income group, not the middle class or higher income groups. People are even keen to own a car to maintain social distancing instead of taking public transport under the pandemic," said Au.
In the first five months of this year, 4,421 parking bays changed hands, up 11.8 per cent from the whole of the second half of 2020, according to Midland Realty.
The total transaction value reached HK$8.1 billion in that period, compared to HK$12.9 billion for the whole of last year, said Midland.