Developer pays US$1.4 billion for Hopewell's Kowloon Bay exhibition centre in multibillion dollar project to turn into grade-A offices
A group of investors led by Billion Development paid HK$10.5 billion for Hopewell's Kowloon Bay Trade and Exhibition Centre (Kitec)
The consortium plans to spend HK$20 billion including the acquisition cost to develop the complex into grade-A offices
A consortium led by Billion Development and Project Management has bought the 25-year-old Kowloon Bay International Trade and Exhibition Centre (Kitec), in a multibillion dollar project to erect office towers in one of Hong Kong's most sought-after, up-and-coming commercial areas.
The group of investors, led by privately held Billion Development plan to spend HK$20 billion - including the HK$10.5 billion (US$1.35 billion) for buying Kitec - to develop the complex into grade-A offices. The price tag for the complex, with 1.77 million square feet (164,400 square metres) of gross floor area, translates to about HK$5,900 per square foot.
"The environment of low interest rates and the tapering of Covid-19 cases in Hong Kong will help to lift buying sentiments in the commercial property market," said Thomas Chak, executive director of Colliers' capital markets and investment services. "We are holding a positive outlook for the market."
Billion Development is the latest developer to pile into the area around the former Kai Tak airport site, including the abandoned runway that juts into Victoria Harbour, as they seek out the next pocket of growth in one of the world's most expensive urban centres. The transaction also signalled the tentative return of investments into commercial property, as economic growth picked up pace amid the tapering off of coronavirus cases in the city.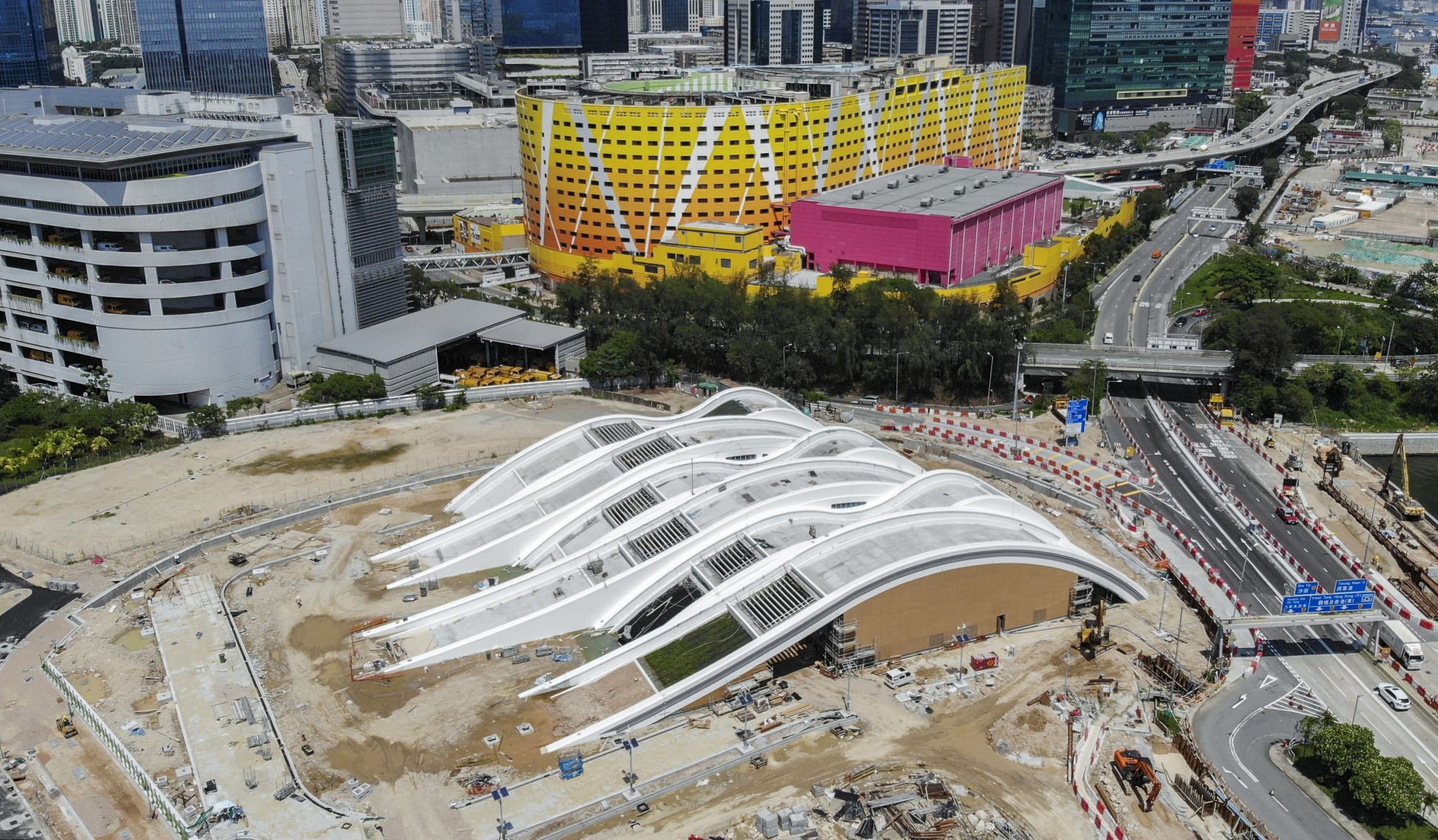 Nan Fung Development's Airside retail-office project is under construction, expected to be the tallest building in Kai Tak when it is completed in 2022. The textile producer-turned-developer, which paid HK$12,879 per square foot for its 2017 tender of the Kai Tak site, offered to lease office space at Airside starting at a monthly rent of HK$40 per square foot. Nan Fung paid HK$24.6 million for the 1.91 million-square foot site.
Last month, Hysan Development and Chinachem Group paid a higher-than-expected HK$19.78 billion for a commercial plot on Caroline Hill Road by government tender.
"The first quarter showed some early signs of a turnaround, as rental rates and price declines slowed while transaction volumes began to pick up," Savills' managing director Peter Yuen and regional research head Simon Smith wrote in their first-quarter report.
Increasing demand by the mainland Chinese companies that make up the strong procession of initial public offerings (IPOs) on the Hong Kong stock exchange spurred demand for offices in Hong Kong, the report said.
The sale of Kitec comes more than two years after property tycoon Gordon Wu Ying-sheung received minority shareholders' green light to privatise Hopewell, in a HK$21.2 billion take-private deal. Hopewell's stock traded for the last time on April 17, 2019 and was removed from May 5, bringing the curtains down the construction company's 47 years as a listed entity.
Hopewell may continue to sell noncore asset in future, said a source close to the deal, declining to be named for discussing a confidential matter. Billion Development declined to comment.