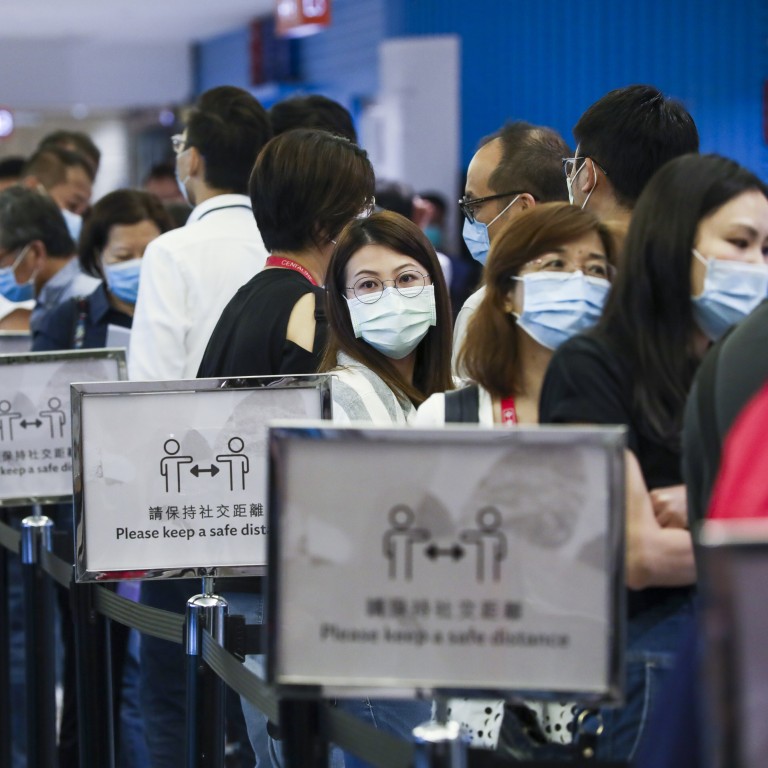 Hong Kong's home buying frenzy returns, as a record number of bidders snapped up every flat of New World's The Pavilia Farm III project on offer in Tai Wai
New World Development received 30,108 online registrations of interest, or a record 89 bids for each of the 338 flats on offer at The Pavilia Farm III
Every flat was sold as at 7pm, even as the average price rose 13 per cent compared with the launch price last month
Hong Kong's property buyers snapped up every single flat put on the market by
New World Development
during its second round of weekend sales of The Pavilia Farm III project in Tai Wai, with a record number of bidders chasing after every unit.
As many as 30,108
online bids were received
for 338 flats, or 89 registrations of interest for every apartment on average, according to a New World spokeswoman. Every unit had sold out by 7pm, according to several sales agents.
The
project's location in Tai Wai
, the main transport interchange in Hong Kong's New Territories, has attracted owner-occupiers and investors alike, as its proximity to amenities, schools, shopping and the transport network improves its potential rental yield, agents said.
"We see a return of demand by investors, as they accounted for 40 per cent of the prospective buyers we received" for this project, said Sammy Po, Midland Realty's residential division chief executive, adding that the ratio had increased from 20 per cent in the first quarter.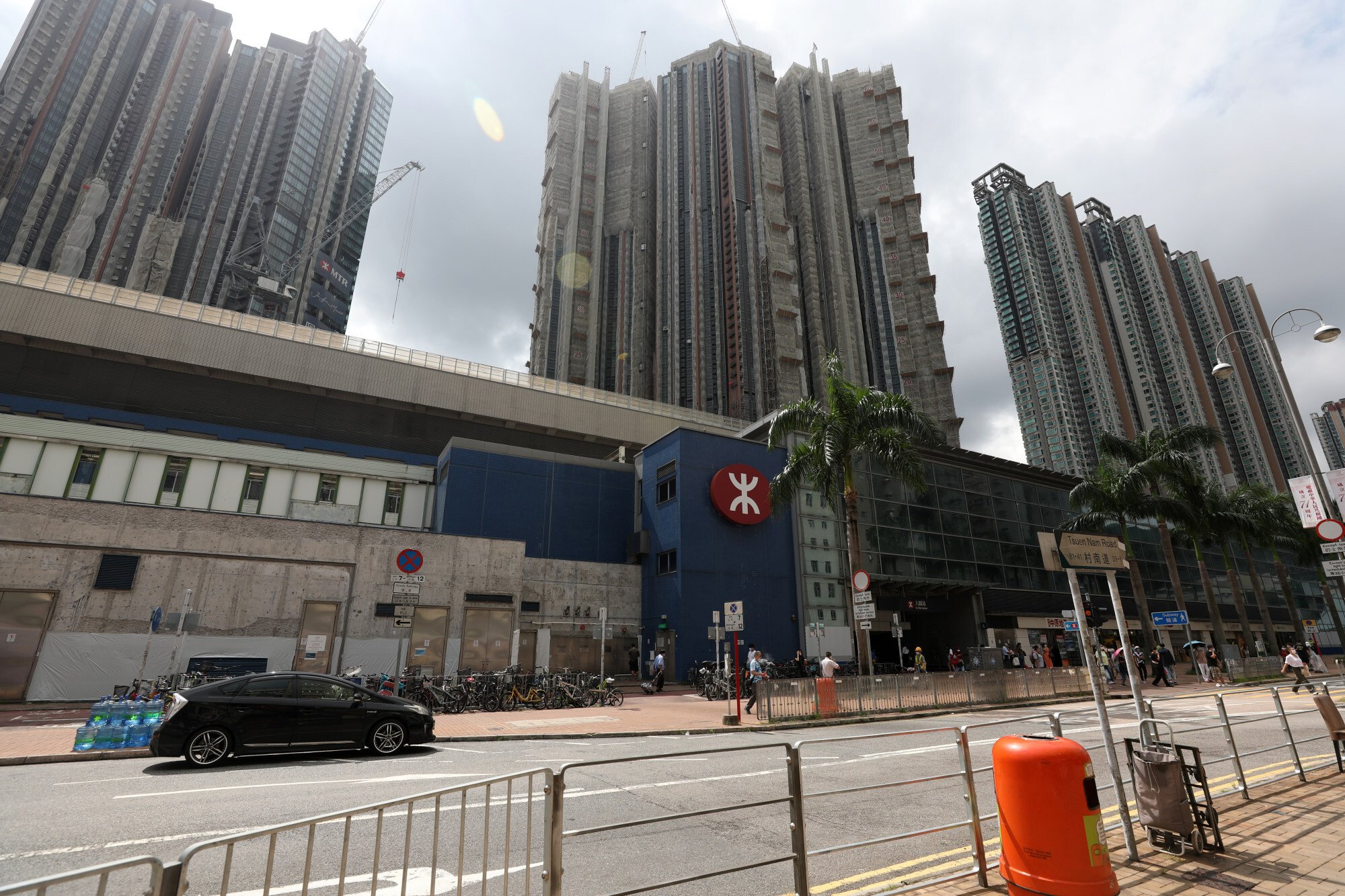 A lack of new property projects in Tai Wai over the near term, and its connection with the Sha Tin-to-Central link being built by Hong Kong's subway network have combined to generate enthusiastic interests for the project, Po said.
The current low interest rate environment, and swelling optimism over the state of the Hong Kong's economic outlook have spurred more investors to park their money into real estate, property agents said. The US Federal Reserve has signalled that they would keep interest rate at near-zero through 2023.
The improved local business sentiment, coupled with the support from various government relief measures, should help domestic demand to improve in the period ahead, the government has said earlier this month. It has forecast the Hong Kong economy to grow by 3.5 per cent to 5.5 per cent this year, noting however the uncertainty associated with the pandemic is still high.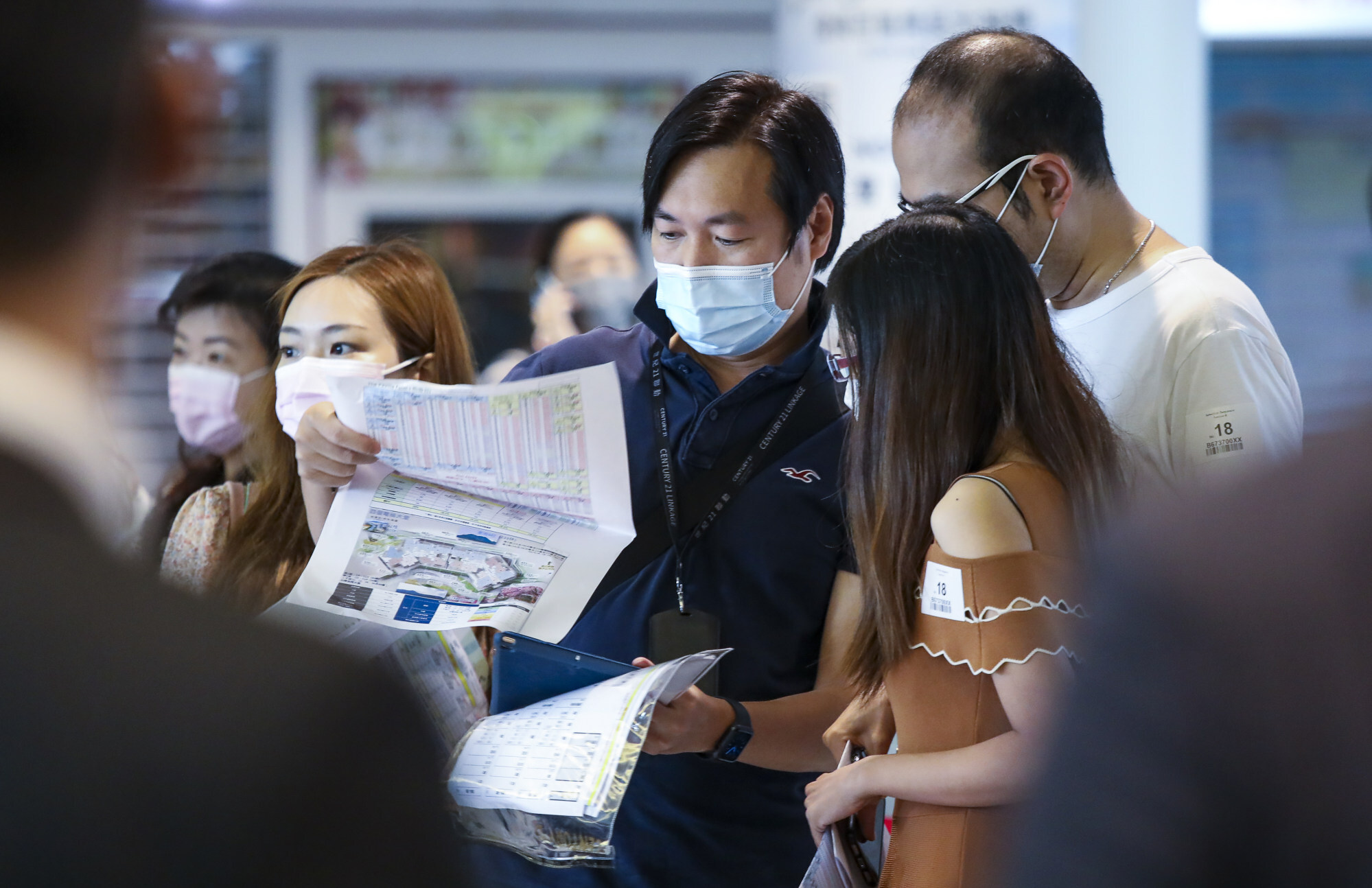 The average price for the latest batch rose 13 per cent to HK$22,600 per square foot, compared with the launch price of this phase when it was announced last month.
Units on offer ranged from 307 square feet to 1,022 square feet (95 square metres), at between HK$6.9 million and HK$25.9 million (US$3.34 million), or HK$18,498 to HK$25,952 per sq ft after factoring in as much as 20 per cent discount.
 The Pavilia Farm, comprising several tower blocks and the largest shopping centre in the eastern New Territories, comprises 3,090 flats in total over several phases. The Phase III development has 892 units and is scheduled to be completed in June 2023.