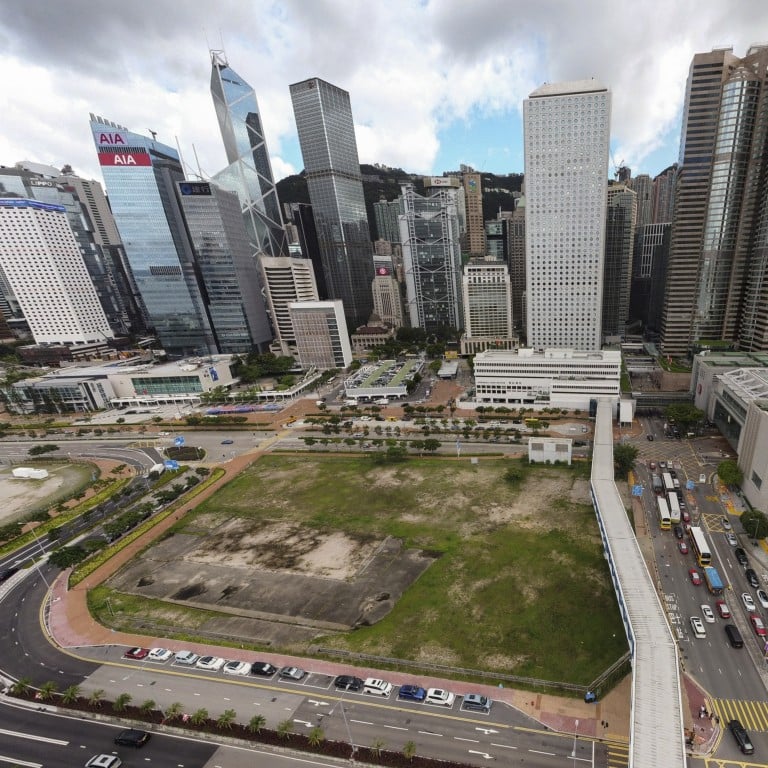 Hong Kong's 'land king' may fetch as much as US$7.1 billion as Central harbourfront site goes for tender
The site could fetch HK$55 billion (US$7.1 billion), says Vincent Cheung, who has appraised its value between HK$37 billion and HK$55 billion
The tender for the 516,316 sq ft commercial site, which could yield a total gross floor area of 1.6 million sq ft, closes on Friday
The prime Central harbourfront site, the last mega plot to go on sale in Hong Kong's core business district, is likely to set a record as the most expensive in the city's history, according to property consultants.
Under the government's 
"two envelope" approach
for the sale of New Central Harbourfront Commercial Site 3, submitted bids will be weighed equally for design and price. The tender for the 516,316-square foot commercial site, which could yield a total gross floor area of 1.6 million sq ft, closes on Friday noon.
"Considering the plot's strategic value, serious bidders will be submit high prices as well as innovative designs, as it is the last commercial site along the waterfront in Central," said Vincent Cheung, managing director of Vincorn Consulting and Appraisal.
Cheung expects the site, next to International Finance Centre, to fetch about HK$55 billion (US$7.1 billion) or HK$34,000 per square foot, the top end of his valuation between HK$37 billion and HK$55 billion.
"It is likely to set a record in Hong Kong's land sale history," he said.
Alvin Lam, a director at Midland Surveyors, shared Cheung's view.
"Given the large size of the plot and its rarity, it is likely to be the most expensive lot by value," said Lam, who estimated the site could fetch as much as HK$48 billion, or HK$30,000 per square foot.
"The recent sale of a commercial site at higher-than-expected prices signals developers have regained confidence in the market outlook," Lam said. "This project in Central will take about six to seven years to complete and the market could have fully recovered by then."
According to Lands Department's sale document, bidders for the site are required to submit a technical design proposal with a model and a premium proposal in two separate envelopes before Friday noon.
"We are very interested in bidding; we will participate," said Martin Lee, co-chairman of Henderson Land, founded by Hong Kong's second richest man Lee Shau-kee who has a net worth of US$33.9 billion.
Henderson Land and SHKP were part of a consortium that developed the IFC.
Hongkong Land, the largest landlord in Central, was non-committal, saying it does not comment on specific tenders.
"As a key stakeholder in Central, we believe that the development of the Central Harbourfront site will reinforce Central's premium ecosystem and enhance its appeal as Hong Kong's premier commercial district," said executive director Raymond Chow.
Donald Choi, chief executive of Chinachem Group, said the parcel being one of the last sites in Central along the waterfront made it "attractive" and that it was studying the tender.
"However, construction costs would be very expensive due to the rail transit line underground and complex road traffic conditions," Choi said.