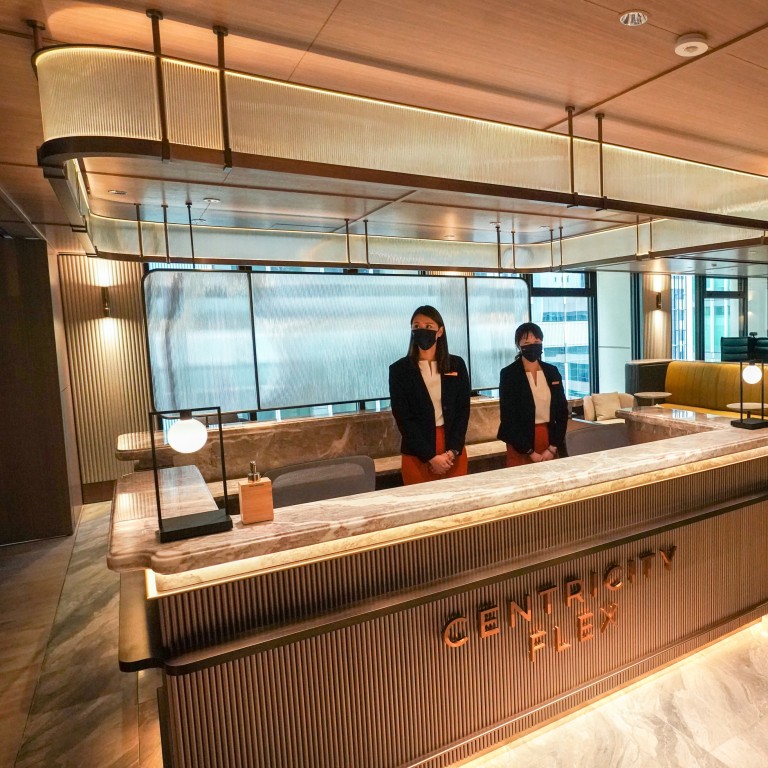 Hongkong Land opens its Centricity Flex space in Central, embracing flexible work as more people work from home
Hongkong Land's Centricity Flex, with 25,000 square feet (2,322 square metres) of space, opens today on the 17th and 18th floor of the Landmark Edinburgh Tower on Queen's Road Central
Private suites range from 900 sq ft to 2,300 sq ft on the 17th floor while those on the 18th can be configured subject to client's needs
Hongkong Land, the biggest commercial landlord in the city's Central business district, has opened a flexible work environment at one of the world's most expensive office addresses, in a U-turn to its reticence to develop co-working space.
The developer's Centricity Flex, featuring 25,000 square feet (2,322 square metres) opens today on the 17th and 18th floor of the Landmark Edinburgh Tower on Queen's Road Central. Other tenants in the tower include the audit firm PwC, the Swiss private bank Bank J. Safra Sarasin and the white-shoe legal practices K&L Gates and Skadden Arps.
An international financial services firm has signed on as the first tenant of Centricity Flex, occupying a private office suite, Hongkong Land said without disclosing the customer's name.
"We would like to offer companies that are similar to those in our current tenants portfolio an option to traditional leases," said the developer's executive director Raymond Chow. "By working in Centricity Flex, tenants can get a first impression of being part of Hongkong Land's community."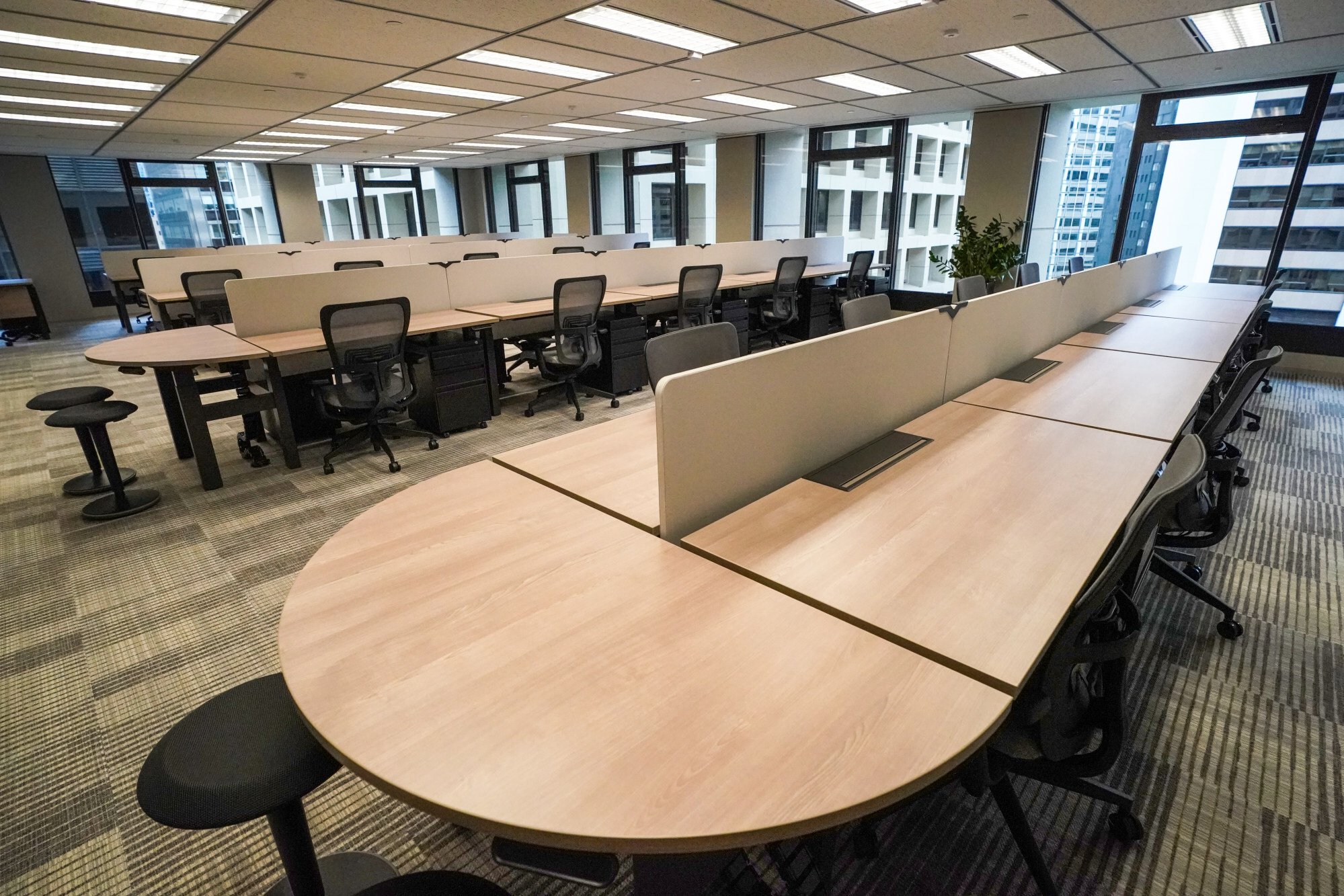 The market for flexible working space is picking up again in Hong Kong after the initial slump brought by tough social-distancing rules during the early months of the coronavirus pandemic.
Co-working space operators, who often sublet space to other tenants, have developed a bad name, as the market shrank in the past year. WeWork, the global pioneer of the co-working space concept,
gave up 90,000 square feet of space over eight floors in Causeway Bay
in March, shrinking its real estate footprint as more people chose to work from home.
With office vacancy rates soaring to a 15-year record of 7.5 per cent, a change in behaviour is under way: co-working space is becoming attractive again as firms eschew office space that cost tens of millions of dollars in annual rent for flexible arrangements during the post-coronavirus era that include a mix of working from home and working in the office. The up shot is cheaper overhead, whilst maintaining the prestige of an office address in Central.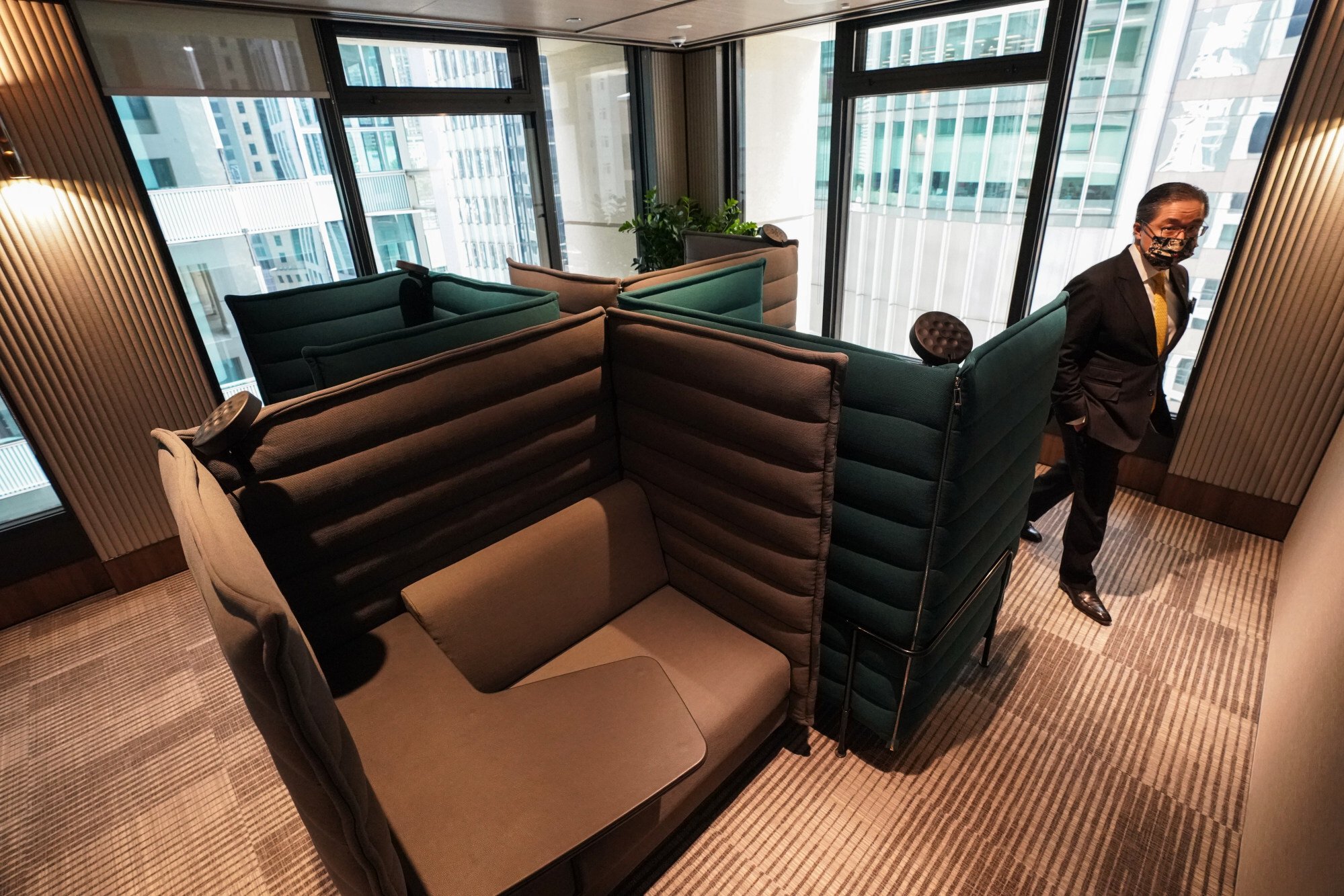 Hongkong Land, 50 per cent owned by the conglomerate Jardine Matheson Holdings, is not the only developer to embrace the co-working concept. Great Eagles Holdings, the owner of The Langham chain of hotels, opened its fifth Eaton Club flexible space at its Great Eagle Centre towers in Wan Chai in December. China Resources, one of the largest mainland Chinese conglomerates in Hong Kong, opened its China Resources Building Business Lounge at its building in the same neighbourhood two months earlier.
"Across the entire market, landlords have increased the flexibility they offer to tenants," said Alex Barnes, head of office leasing advisory at JLL in Hong Kong. "There is increased emphasis from portfolio landlords to offer greater occupier amenity and experience, and it ranges from flexible office space, communal meeting and conferencing facilities."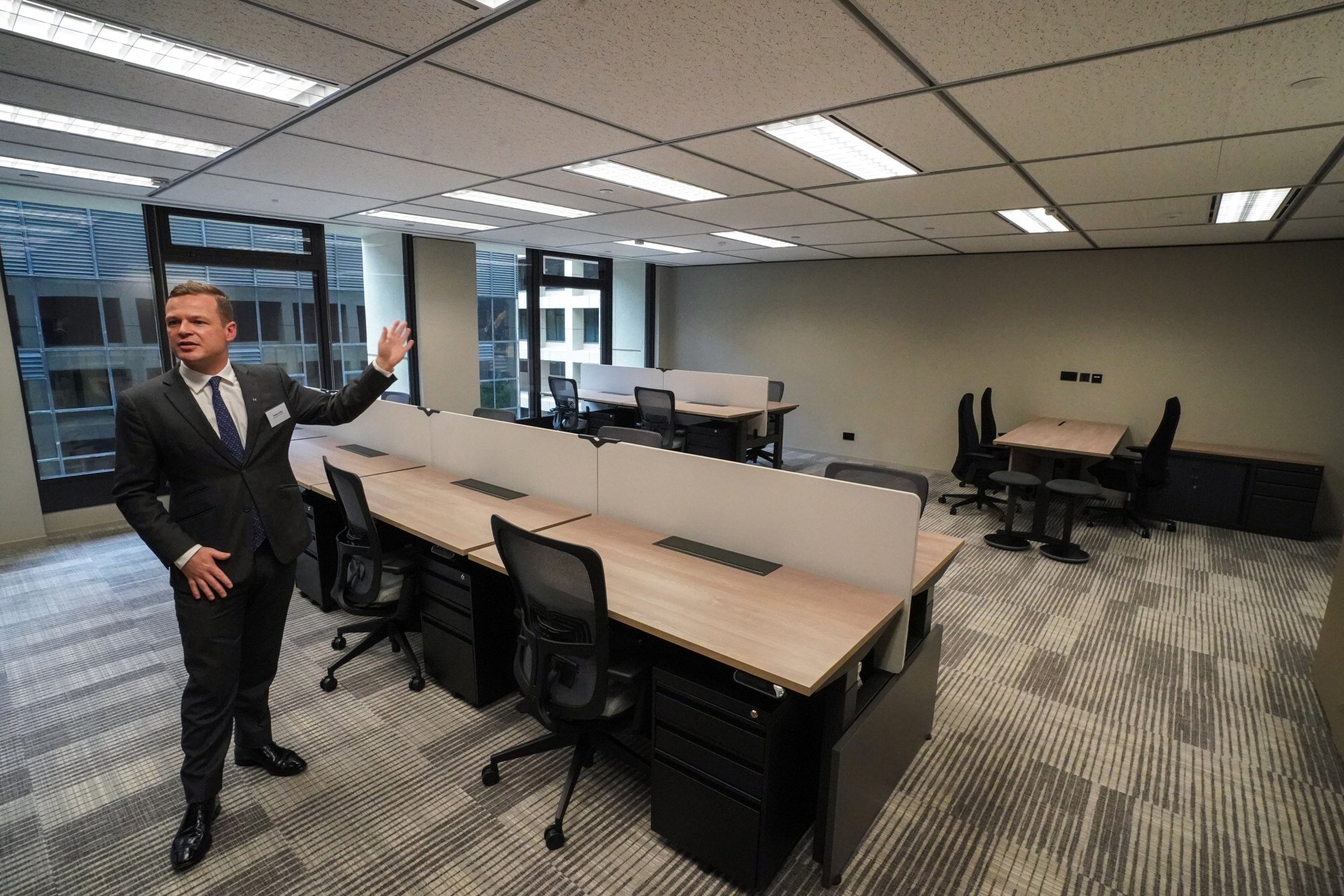 Hongkong Land owns about 450,000 square metres (4.84 million square feet) of prime office and retail space in Central. About 40 per cent of the company's tenants are financial service institutions, while 30 per cent are law firms, Hongkong Land said.
The private suites at Centricity Flex range from 900 sq ft to 2,300 sq ft on the 17th floor while those on the 18th can be configured subject to client's needs. Tenants of Centricity Flex can rent any of the seven meeting rooms, hot desks and working pods on an hourly basis.
The average monthly rent for grade A office space in Central has fallen to HK$100 per square foot, according to Knight Frank. The falling cost has attracted some tenants back to the area, with
S&P moving back to Three Exchange Square in Central
, from the International Commerce Centre (ICC) in West Kowloon, paying HK$2.2 million a month.
Co-working space with 50 desks at Centricity Flex costs an estimated HK$230,000 a month based on calculations by South China Morning Post, and comes with access to all services, including discounts at any of the restaurants in Hongkong Land's portfolio such as the Michelin-starred Amber, with a month-long reservations waiting list.
"We want to have a relationship with you and then we move that relationship forward for many years, so it's not just a short-term relationship; we want to have a relationship for generations," Chow said. "It is also an extension of our services to our current tenants as all facilities in Centricity Flex are open to them. It's not really co-working, but flexible facilities."