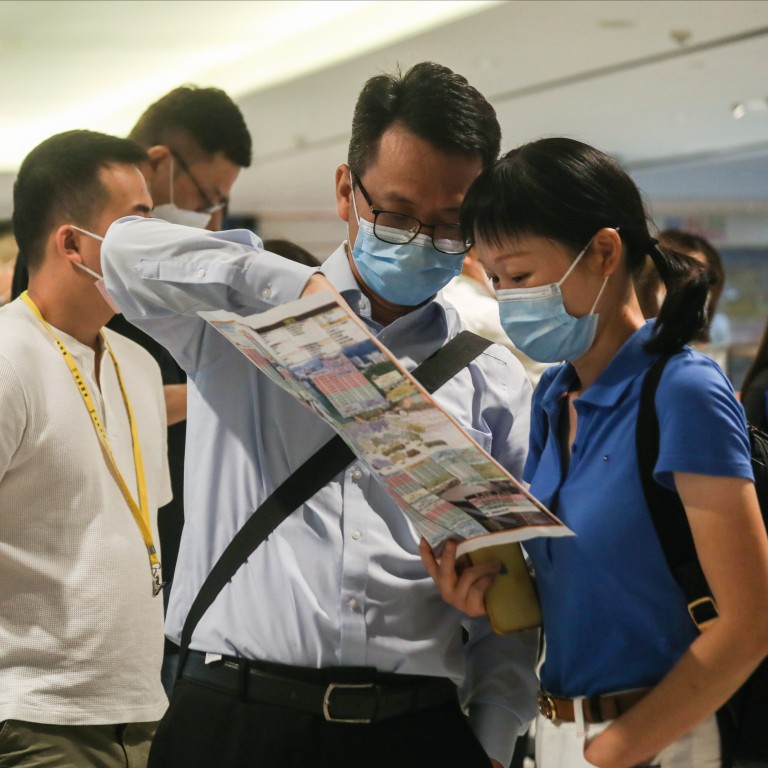 New World's Pavilia Farm III flats snapped up for a third straight week amid bullish buying sentiment
169 out of 173 units at New World Development's The Pavilia Farm III above Tai Wai MTR station were sold by the day's close at 8pm
The average price of flats in the third phase that went on sale on Sunday were nearly 25 per cent higher than the launch price announced a month ago
Hong Kong's
home buying frenzy
shows no sign of abating, with investors on Sunday snapping up nearly all units put on sale at a large residential project in Tai Wai for a third consecutive week.
169 out of 173 units at The Pavilia Farm III above Tai Wai MTR station were sold by the day's close at 8pm, the developer
New World Development
said.
The developer said a record 30,500 prospective buyers had registered for the 173 units, or 176 buyers for each flat. The average price of the latest batch of flats in the project's third phase has risen 24.3 per cent to HK$24,858 (US$3,850) per square foot from its launch price of HK$19,999 per square foot in late May. The latest price factors in discounts of as much as 20 per cent.
"The sharp rise in registrations is partly driven by Hongkongers who would like to buy ahead of the reopening of the border," said Sammy Po Siu-ming, chief executive of Midland Realty's residential division. "They believe mainland buyers would bid up home prices once they are able to travel to Hong Kong."
One buyer paid HK$54 million for three units, the largest transaction in the third phase so far.
"Hong Kong buyers have become more optimistic about the city's economic outlook as more people sign up for vaccinations," Po said.
As of Saturday, some 3.18 million people have had at least dose of the
Covid-19 vaccine
. The city's flagging inoculation drive has received a boost since late May, after the private sector announced more than
HK$153 million worth of giveaways
, such as luxury cars, shopping vouchers and a flat worth HK$10.8 million.
"Given high property prices, very low interest rates but an improving economy, we expect gradual property price increases in line with household income growth for the residential market," the US investment bank said in a June 6 report led by analyst Gurpreet Singh Sahi. "We believe [an] easing of Covid-19-related border restrictions between Hong Kong and mainland China would benefit the sale of luxury residential flats."
Shih Wing-ching, Centaline's founder, was much more optimistic, predicting an increase of as much as 15 per cent. "Home prices were likely to see a breakthrough in the third quarter and this will be followed by an obvious rising trend as Hong Kong's economy has started to show signs of recovery," he said.
Sales of new homes are likely to climb to 1,800 to 2,000 units in June, the highest since the 2,096 deals in December and considerably higher than the 568 new flat sales in January, when coronavirus cases began to surge, according to forecasts from Ricacorp Properties and Midland Realty.
"Hong Kong primary residential market is entering a robust mode," said Dereck Chan, head of research at Ricacorp Properties.
Home buying sentiment has improved as the number of cases started to taper off and the mass vaccination programme was rolled out in late February. Sales of new homes have stayed above the 1,000 level between February and May.
Pavilia Farm III, due to be completed in June 2023, has 892 units. Developed in three phases, it will have 3,090 units in total.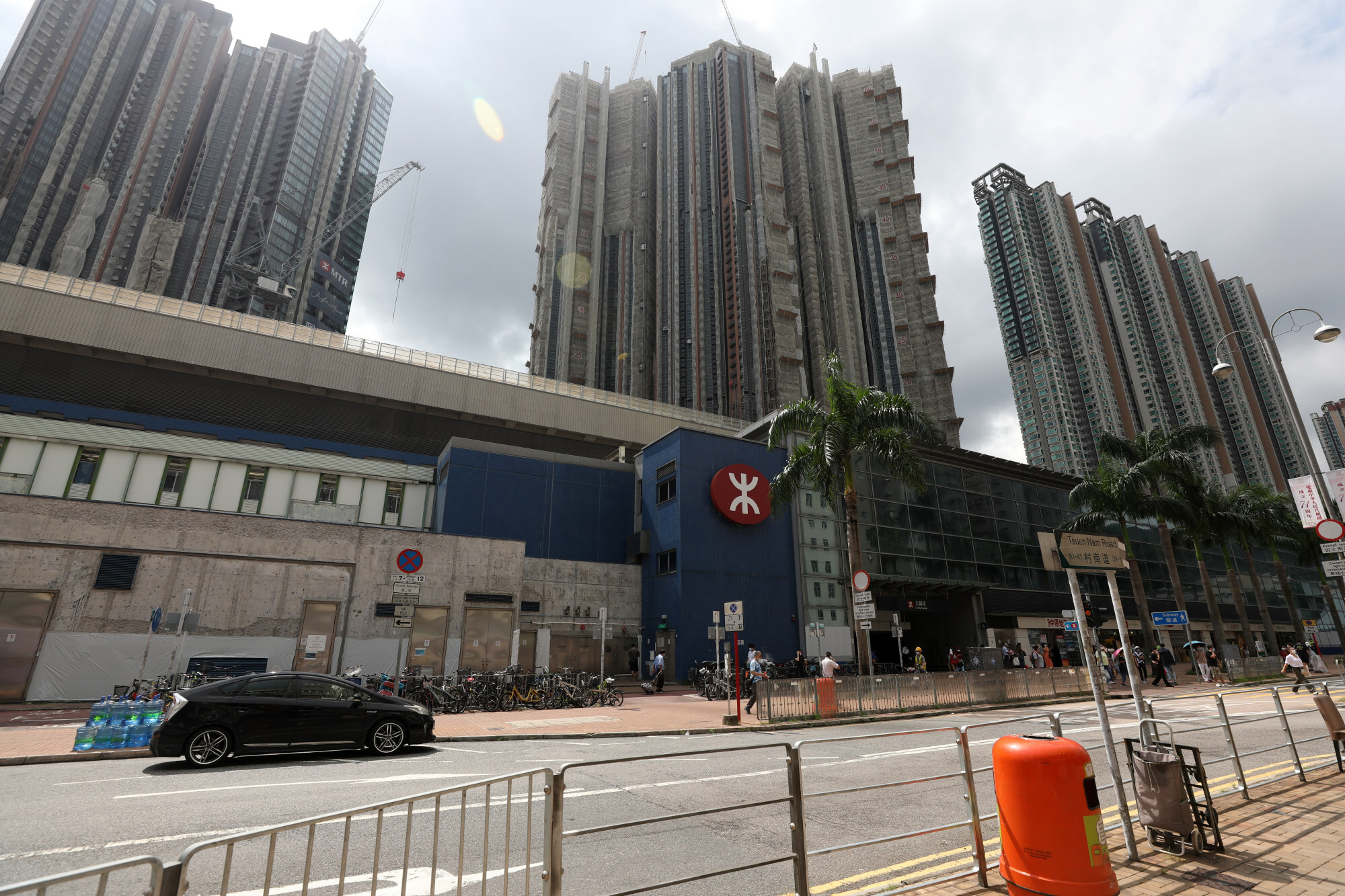 Prices for the latest batch of flats at Pavilia Farm III start at HK$7.4 million, or HK$18,760 per square foot for a 285 sq ft flat, going up to HK$28.9 million for a 1,022 sq ft unit, after a 20 per cent discount.
New World had sold 833 units at Pavilia Farm III, taking in HK$12.1 billion since the launch of the first round of sales on June 5, said Akan Wong, general manager of sales and marketing at the developer. The company has offered another 46 units for tender whose results will be announced later.
Wong said the firm has sold 2,936 units in the three phases since the project was launched last October, pulled in sales of HK$36 billion.