China's carbon neutral goal: Shanghai's new national carbon emissions trading platform unveils trading rules, sets stage for launch
Shanghai Environment and Energy Exchange will handle account openings for traders and operations of the new trading platform until a formal national carbon emissions operator is set up
The exchange will eventually take over all transactions in regional pilot exchanges
Shanghai Environment and Energy Exchange's national carbon emissions trading platform, China's first such platform, will operate almost like the
city's stock market
, with the same trading hours and daily trading limits, it said on Tuesday.
Trading in carbon emissions will take place from 9.30am until 11.30am and then between 1pm and 3pm from Monday to Friday, much like the markets in Shanghai and
Shenzhen
. The exchange will handle account openings for traders and the operations of the new trading platform until a formal national carbon emissions quota trading operator is set up at a later stage, it said.
Tuesday's announcement is significant because it indicates that the new trading platform has moved a step closer to starting trading. Chinese officials said earlier that the platform will start operating this month. It is key to China's goal of
achieving carbon neutrality by 2060
.
The new trading platform's trading prices during a day will remain within a band of 10 per cent higher or lower compared with the previous day's closing price, just like the country's stock markets. Large transactions – those involving more than 100,000 tonnes of carbon emissions – will, however, have a wider band of 30 per cent higher or lower, according to Tuesday's announcement. These transactions will only be conducted in the afternoon sessions, the exchange said.
Shanghai Environment and Energy Exchange will eventually take over all transactions in eight regional pilot exchanges, which have been up and running since early 2013. Carbon emissions trading and its related futures products are new to China. The new national carbon emissions trading platform will helping the country, the world's largest emitter of carbon dioxide and other greenhouse gases, catch up with similar financial instruments in the United States and the European Union.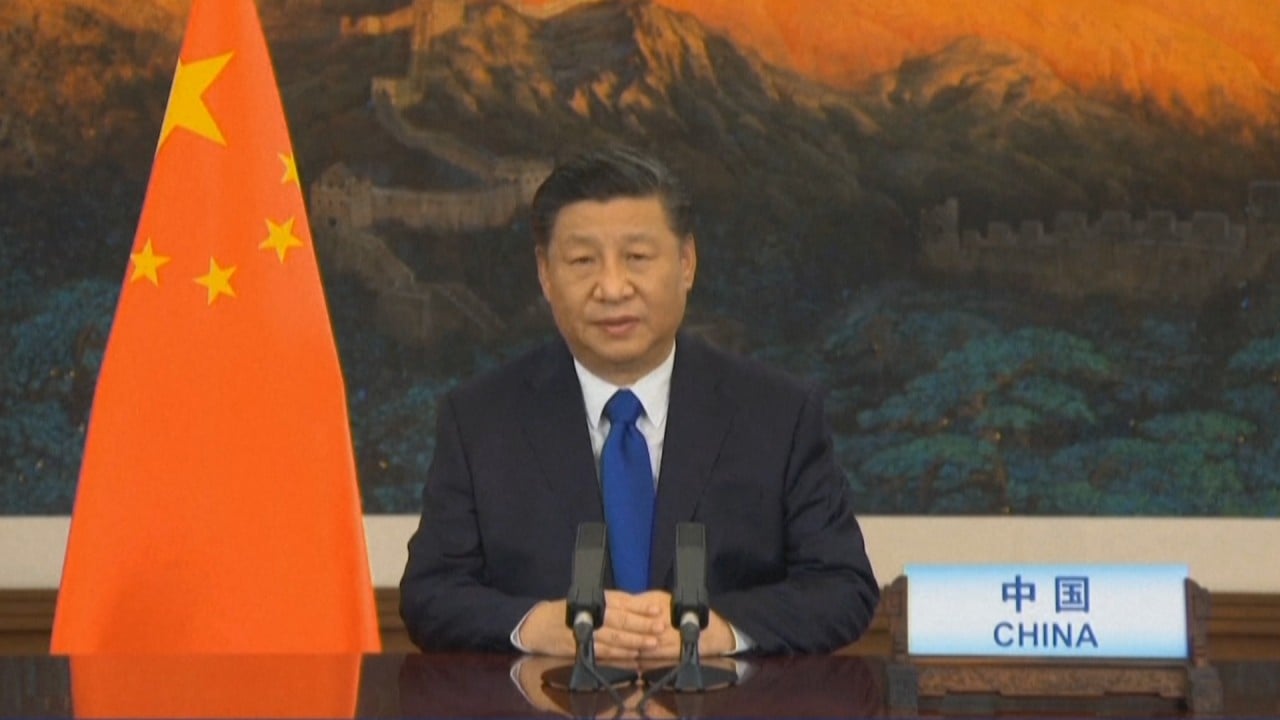 01:24
China to reduce carbon emissions by over 65 per cent, Xi Jinping says
China to reduce carbon emissions by over 65 per cent, Xi Jinping says
The platform will allow mainland Chinese companies to trade carbon credits, a process where companies that release less carbon dioxide can sell their excess credits to companies that are still exceeding their limits.
The Guangzhou Futures Exchange, which was
established in April this year
, said it was in the process of studying the launch of carbon emissions futures contracts for traders. It has not yet set a launch date for these futures contracts.
This article appeared in the South China Morning Post print edition as: Shanghai unveils rules for new trading platform