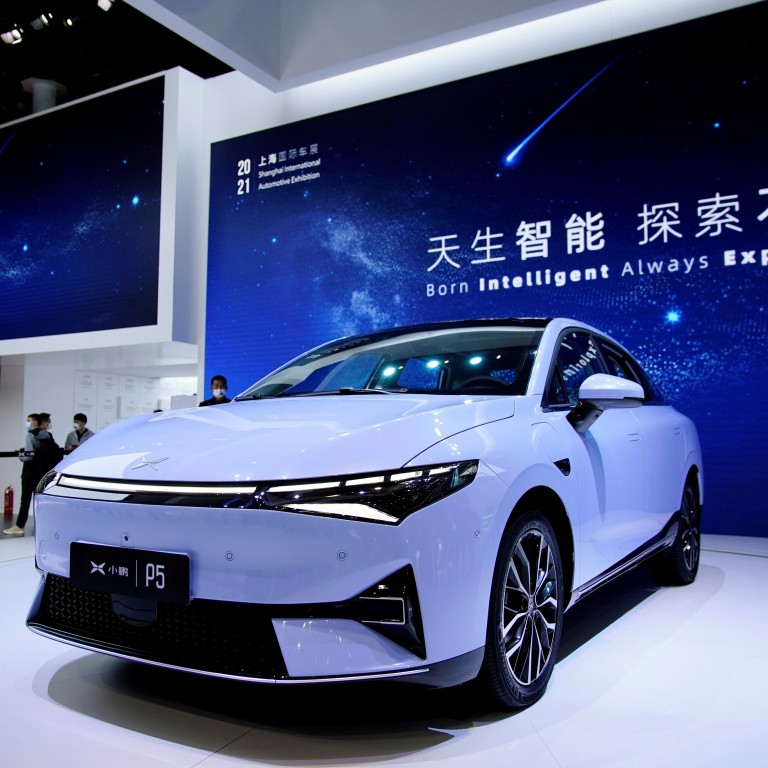 Xpeng targets up to US$2.3 billion in Hong Kong IPO en route to city's fifth-largest stock listing this year
The price represents an 11.7 per cent premium on its closing price in the US on Wednesday
Retail investors may think twice before borrowing money to subscribe to the IPO, analyst says
Chinese
electric vehicle (EV) maker Xpeng
will price the retail portion of its Hong Kong initial public offering (
IPO
) at no more than HK$180 (US$23.20) each in what could be the city's fifth-largest stock offering this year.
The price represents an 11.7 per cent premium above its American depositary shares on Wednesday. The Guangzhou-based company will raise up to HK$17.6 billion, according to an exchange filing late Thursday, if it can fix its final price at the top end and fully exercise an overallotment option.
Xpeng is selling 85 million new shares, of which 80.75 million will be set aside for global investors. The retail portion of 4.25 million shares may be increased to 17 million, or 20 per cent of the total offering, depending on public demand and a so-called clawback mechanism. The final price will be set on Wednesday at the lower end of the international offer price, or at HK$180, whichever is lower.
The shares are due to start trading on July 7, using 9868 as stock code. The EV maker will start taking orders for its shares on June 25 and close the subscription at noon local time on Wednesday next week. The IPO will be fully electronic, without any paper forms, it said.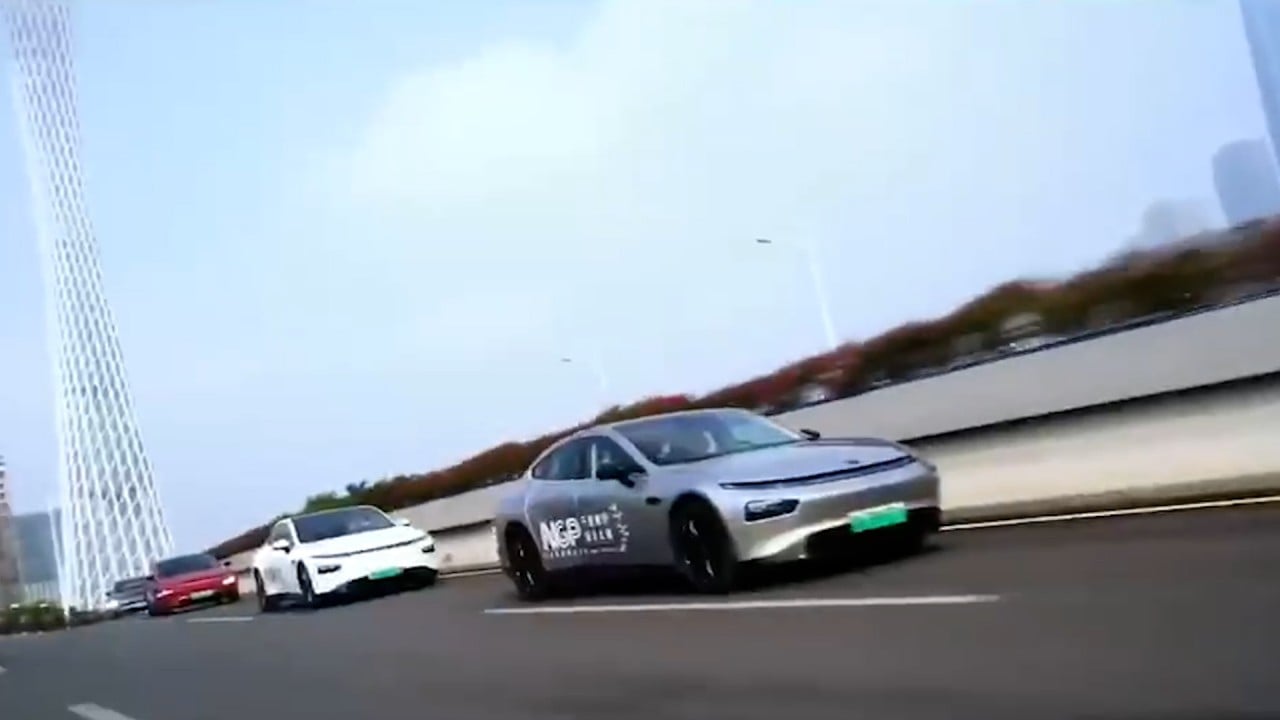 00:58
Xpeng's tests autonomous driving on expressway
Xpeng's tests autonomous driving on expressway
"Xpeng, as a well-known electric carmaker, has some attractiveness. But the top end of HK$180 per share … It maybe pricing [its Hong Kong IPO] too aggressively, as it needs to make a strong debut for investors to earn a decent profit," said Louis Tse Ming-kwong, the managing director of Wealthy Securities. "Retail investors may think twice before borrowing money to subscribe to the IPO, as they might not be sure of making money from the offering."
The Xpeng IPO will rank as the fifth-largest in Hong Kong this year, behind Kuaishou Technology,
JD Logistics
, Baidu and Bilibili, according to Refinitiv data. The carmaker is represented by JPMorgan Chase and BofA Securities, according to its Hong Kong exchange filing.
A successful close could possibly help Hong Kong reclaim the crown of the world's largest IPO market, a title it lost to Nasdaq last year. The city is having its quietest second quarter since 2013 in terms of the number of new listings as it struggles to emerge from its worst recession on record amid the Covid-19 pandemic.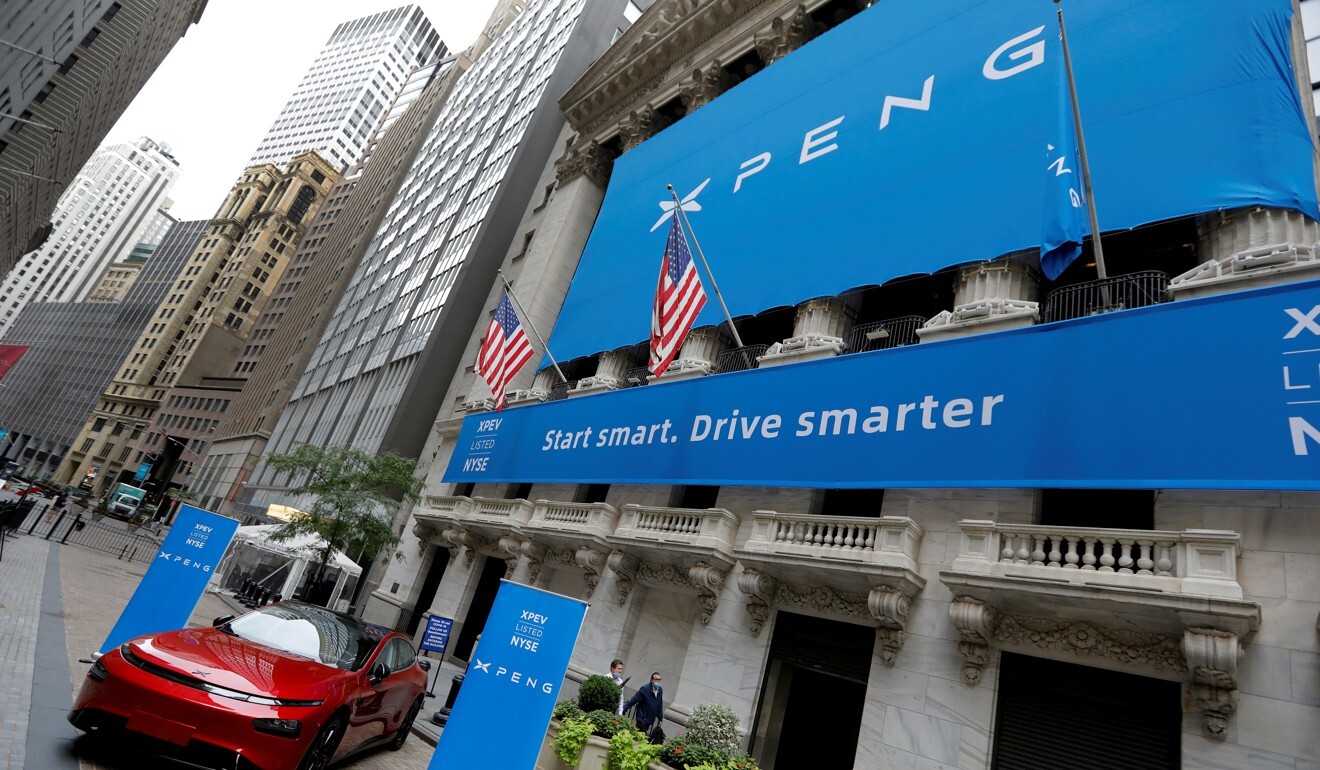 Xpeng's IPO includes an option for underwriters to take up an extra 12.75 million shares, subject to demand. At the top end of US$2.3 billion, its Hong Kong IPO is almost double the US$1.1 billion the carmaker raised in its New York Stock Exchange listing in August last year.
The stock's trading code of 9868 is an auspicious number in Chinese. The number nine means forever, eight means rich and six means fortune. The company has not yet disclosed a listing date, which is expected to be in the first half of July, according a source familiar with the matter.
A new listing mechanism in Hong Kong provides Xpeng with an easy avenue to raise much-needed capital to finance its research, development and production of EVs in the world's largest vehicle market. The carmaker counts this newspaper's owner, Alibaba Group Holding, and Xiaomi's founder, Lei Jun, among its shareholders.