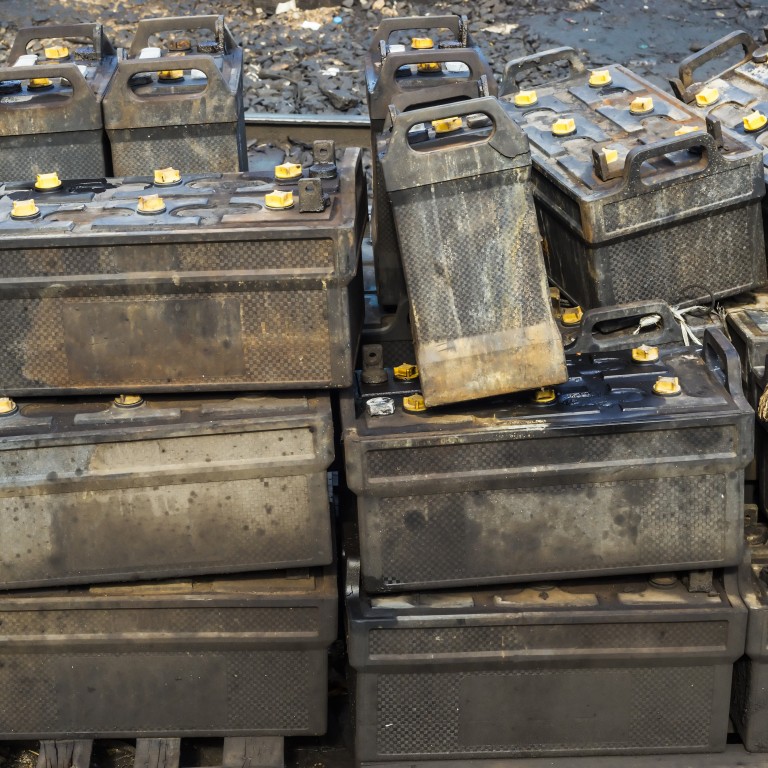 Hong Kong's recycling of lead acid batteries is failing, as scrap traders and illegal exports get the better of fully automated plant
Hong Kong Battery Recycling Centre has the capacity to process 41,600 tonnes of waste lead acid batteries annually
The city's sole commercial recycling plant for batteries is capable of recollecting 80 per cent of the materials
Hong Kong's sole commercial-scale recycling plant for waste lead acid batteries (WLABs) is running at less than 10 per cent of its capacity nearly two years after it was commissioned, according to the co-founder and chairman of its owner.
Illegal exports to developing nations with lax environmental and labour protection enforcement for recycling have seriously cut into the amount of waste batteries it can collect for turning into lead bullion and plastic resin pellets, said Stanley Pong Kit of Hong Kong Battery Recycling Centre (HKBRC).
"By allowing the WLABs export trade to thrive, the government and companies are postponing the eventuality of following a correct environmental direction," he said in an interview. "Companies unwittingly supplying WLABs to the unlicensed export trade are making meagre financial gains while ignoring the devastating environment and health impact on the recipient countries."
HKBRC has been running the plant since 2019 at the EcoPark in Tuen Mun, developed by the Environmental Protection Department (EPD) and rented to the recycling industry at favourable costs.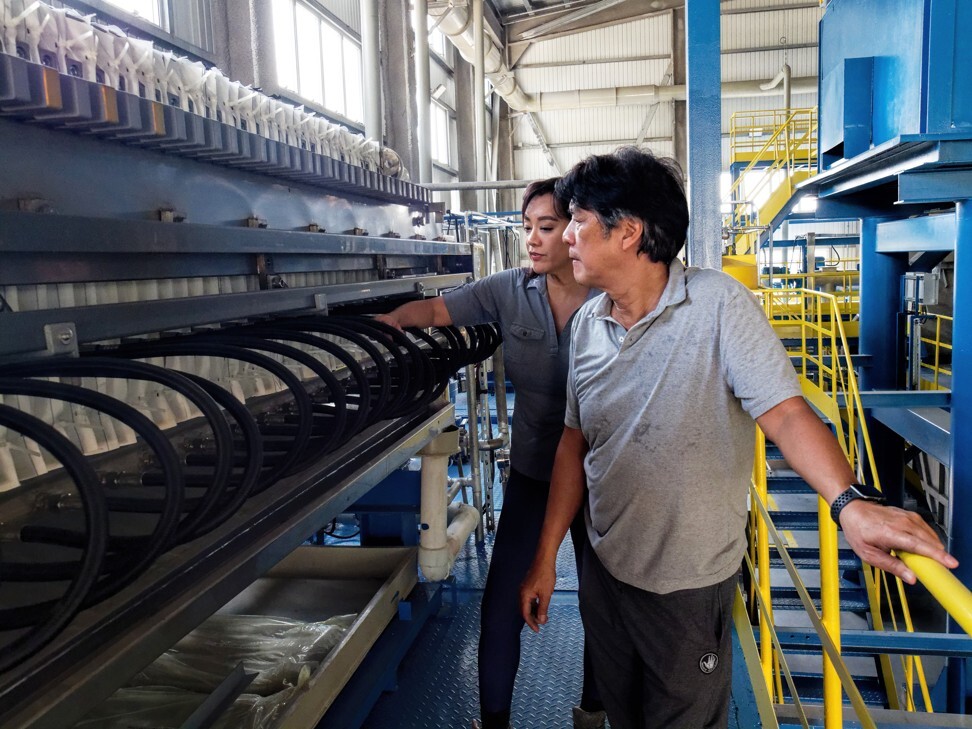 Built at a cost of some HK$100 million (US$12.9 million) with the capacity to process 41,600 tonnes of WLABs annually, capable of recovering 80 per cent o materials, the fully automated plant had been unprofitable even with low operating costs.
Due to high investment and environmental compliance costs, HKBRC is unable to match the upfront cash given by scrap traders to car workshops and data centers, Pong said.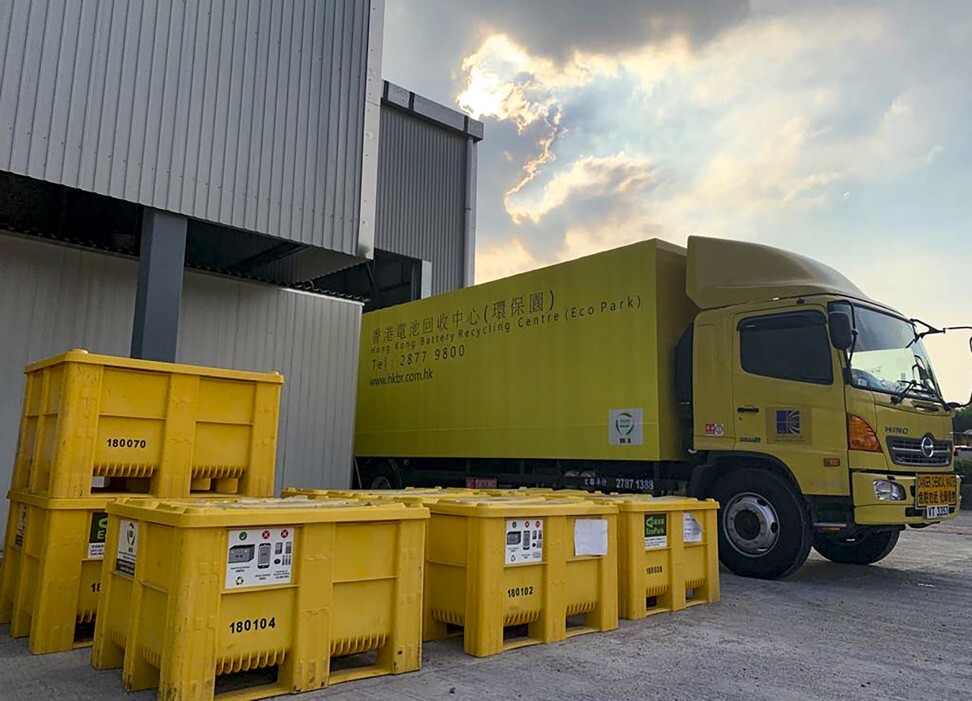 Under Hong Kong's Waste Disposal Ordinance, the import and export of WLABs for the purpose of recycling, requires a permit. Offenders could be fined up to HK$200,000 and jailed for six months per offence.
There is a big discrepancy between the estimated annual volume of WLABs generated and licensed exports in Hong Kong, which implies that the unaccounted-for scrap is either shipped illegally offshore, or dumped, he said.
Hong Kong's licensed WLABs export rose 60 per cent to 7,000 tonnes last year, all of them to South Korea, according to the EPD. But the city is estimated by HKBRC to have generated some 38,000 tonnes of WLABs in 2018 – or 5kg per capita – based on a study by Allied Environmental Consultants and referencing reported volumes generated in mainland China, the US, Australia and Taiwan, Pong said.
The EPD is closely monitoring the consignment of chemical wastes, a spokeswoman said when asked about illegal exports, declining to comment whether it plans to unveil further initiatives to support local WLABs recycling.
The EPD has encouraged government departments to include local recycling as a selection criterion in their relevant contracts, and WLABs of the government's vehicle fleet are collected and recycled by HKBRC after a tendering process, she added.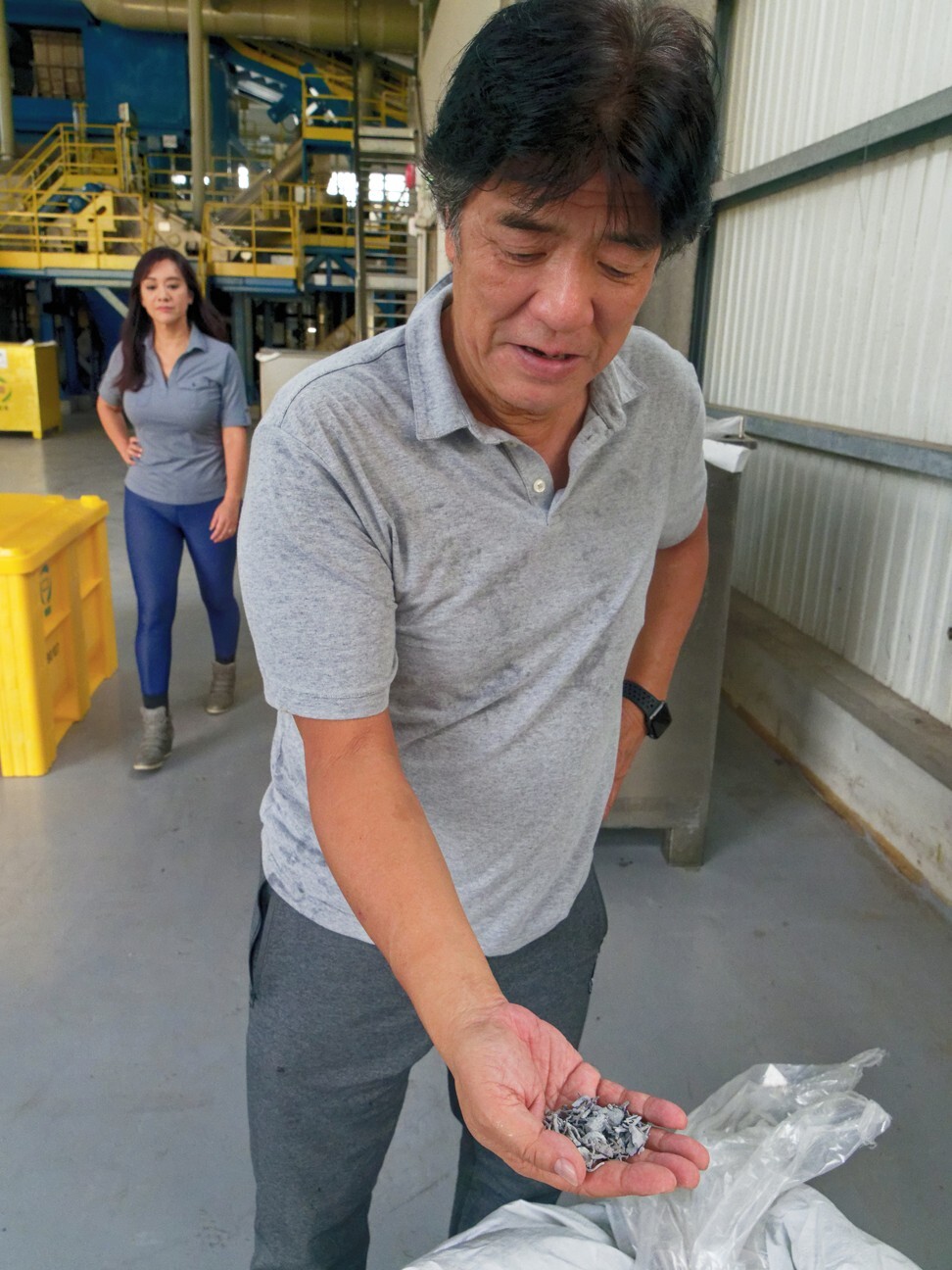 A substantial amount of Hong Kong's WLABs ended up in India, Pakistan, Bangladesh and Cambodia for recycling by unlicensed operators, after China started to seriously tighten customs enforcement in 2013 to crack down on WLAB imports which has been illegal in China since 2001 when it ratified the Basel Convention, he added.
If they are all locally recycled, over 2 million tonnes of carbon dioxide emissions due to sea transport could be avoided per year, he estimated.
Around 86 per cent of global consumption of lead in 2019 was for the production of lead acid batteries, used mainly in vehicles, energy storage in solar and wind power systems and backup power supply in data centres, according to the United Nations Environment Programme (UNEP).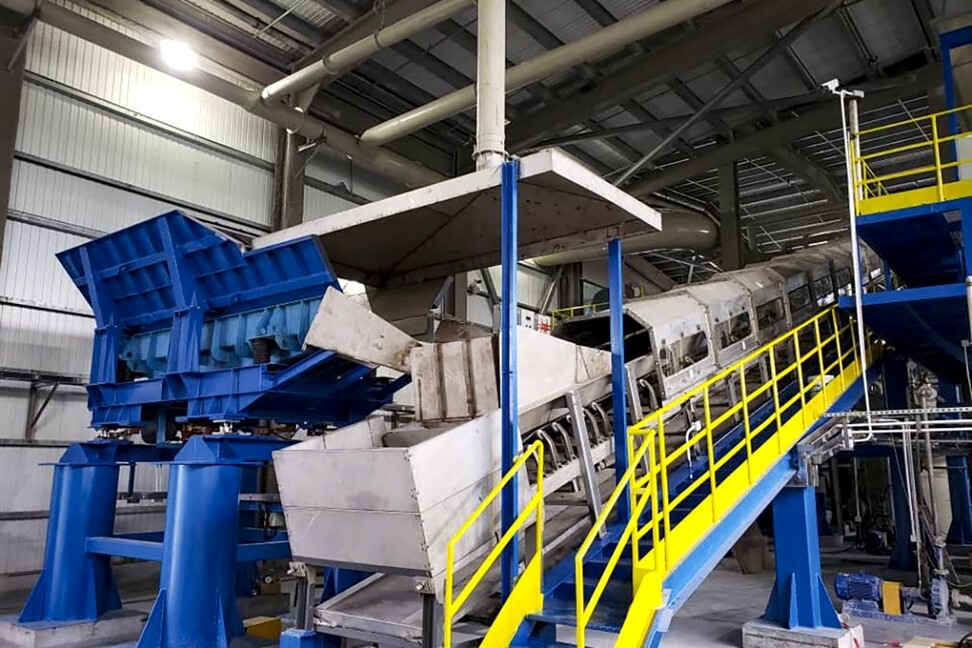 Lead exposure accounted for near half a million deaths and 9.3 million disability-adjusted life years lost globally – mostly in low to mid-income nations – due to long term health impact, said a 2017 World Health Organization (WHO) report.
"Non-regulated, informal recycling occur in many countries and have resulted in lead exposure and poisoning," it added. "Lead-containing waste products … are often simply dumped … children often assist with dismantling the batteries and washing components."
In the US, lead batteries is the most recycled consumer product with a 99 per cent recycling rate between 2014 and 2018, according to Chicago-based Battery Council International. In all 50 states, retailers can charge a deposit levy that is refunded when the battery is returned.
SUNeVision Holdings, Hong Kong's largest data centre provider, said in its latest environment, social and governance report that WLABs from its uninterruptible power supply is collected and properly treated by licensed vendors. The company declined to be drawn on whether it will consider supporting HKBRC by letting it collect its WLABs to ensure they are recycled locally.
Pong said he still believes in the long term future of HKBRC despite the current difficulties, adding his extensive metallurgy experience working at steel recycler Shiu Wing Steel founded by his father Pong Ding-yuen, and influence by his actress-turned-conservationist wife Sharon Kwok Sau-wan were the biggest drivers on this entrepreneurial journey after retiring from the steel business a decade ago.
"I'm not going to give up … society needs this recycling business," he said.
This article appeared in the South China Morning Post print edition as: Illegal export of waste batteries hits recycling aims