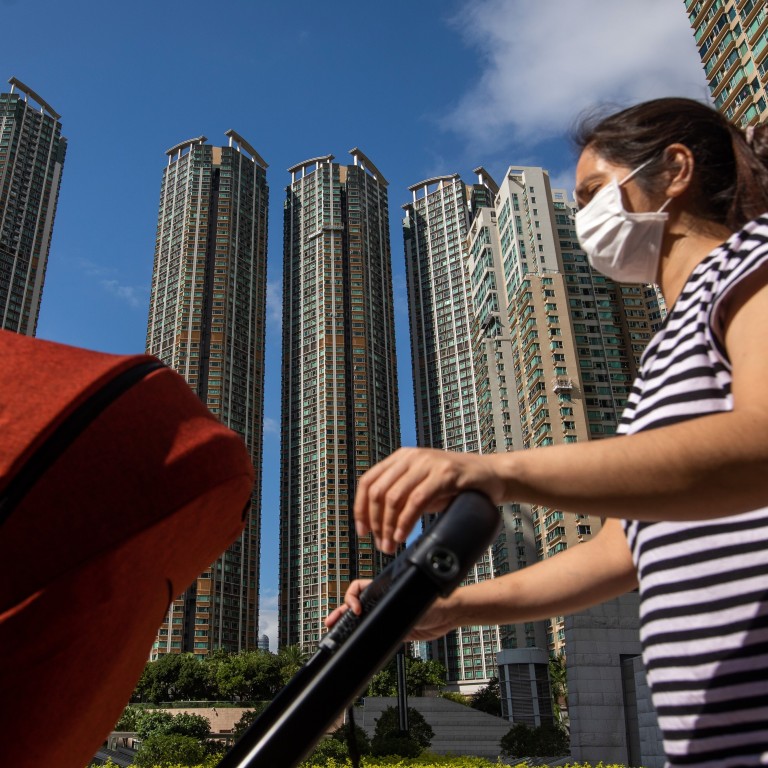 Hong Kong's second-hand home prices soar to a 23-month high as property bull run feeds on cheap money
An index of lived-in home prices rose to a 23-month high in May, a mere 0.8 per cent from its historical peak, according to government data
Prices of second-hand homes smaller than 431 square feet (40 square metres) increased 1.1 per cent last month to a record
An index measuring the prices of all lived-in homes rose 0.6 per cent in May to a 23-month high of 393.7, a mere 0.8 per cent from its May 2019 historical peak, according to data released by the Rating and Valuation Department. Prices of second-hand homes smaller than 431 square feet (40 square metres) increased 1.1 per cent last month to a record 439.9, from a year ago.
"Market sentiment has improved now," said Derek Chan, head of research at Ricacorp Properties. "Supply is not high in the secondary market, so small homes have shown the most significant increases as [they appeal to] the mass market, with the strongest demand. Usually this happens in a rising market."
Transactions of second-hand homes could top 5,500 in June, the fourth consecutive month for more than 5,000 residences to change hands, according to Midland Realty, which shows how the property bull market has extended into the lived-in segment. That's also the longest streak of increases since November 2012.
The market's momentum could also stretch into June and July, with this month's price index expected to rise by 1 per cent.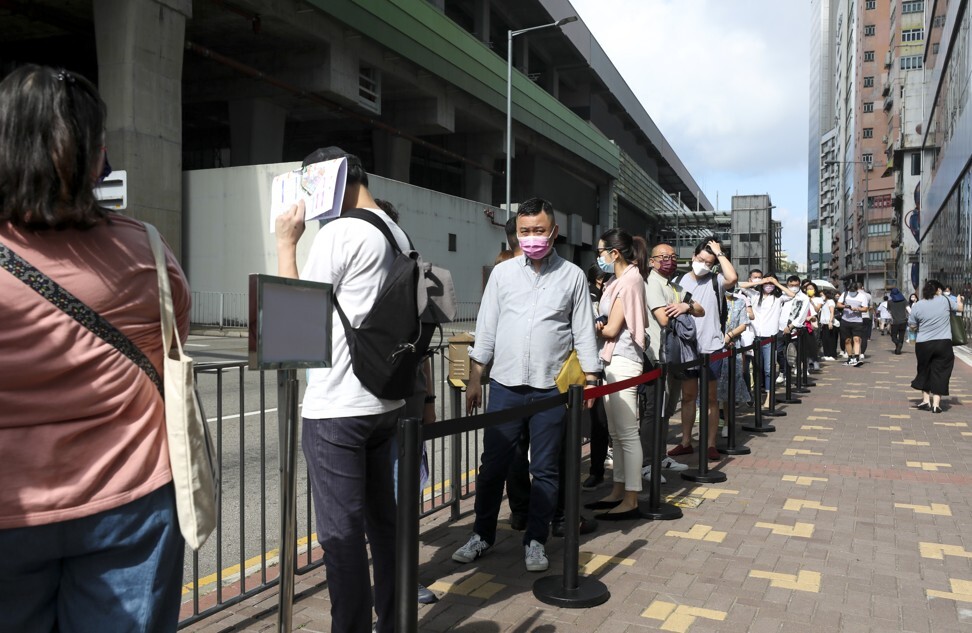 "A lot of capital has flowed into the physical assets market under quantitative easing because that is relatively more stable, with [better] prospect for appreciation," said Chan, adding that June's index is likely to set a record.
The increase in the second half of 2021 is likely to be around 5 per cent, adding to the full-year total of about 10 per cent, Chan said. The increase may even widen to between 13 and 15 per cent, if Hong Kong's northern border with mainland China were to reopen, which would
open the doors for mainland Chinese investors to return
to the city's real estate market.
"Everyone is optimistic that in the longer-term, home prices will rise, so the capital keeps flowing into the housing market, promoting continued increases in property prices," said Chan, adding that the increases are too mild to prompt any intervention by the Hong Kong authorities. Local authorities across mainland China had been imposing market cooling measures from cracking down on fake divorces to putting caps on loans to control runaway prices.
Historically, Hong Kong's government would not resort to cooling measures unless the price index were to rise by more than 2 per cent over two consecutive months, he said. Local authorities don't have many measures at their disposal to tame increasing prices anyway, he said.
This article appeared in the South China Morning Post print edition as: Home prices rise as bull run feeds on cheap money