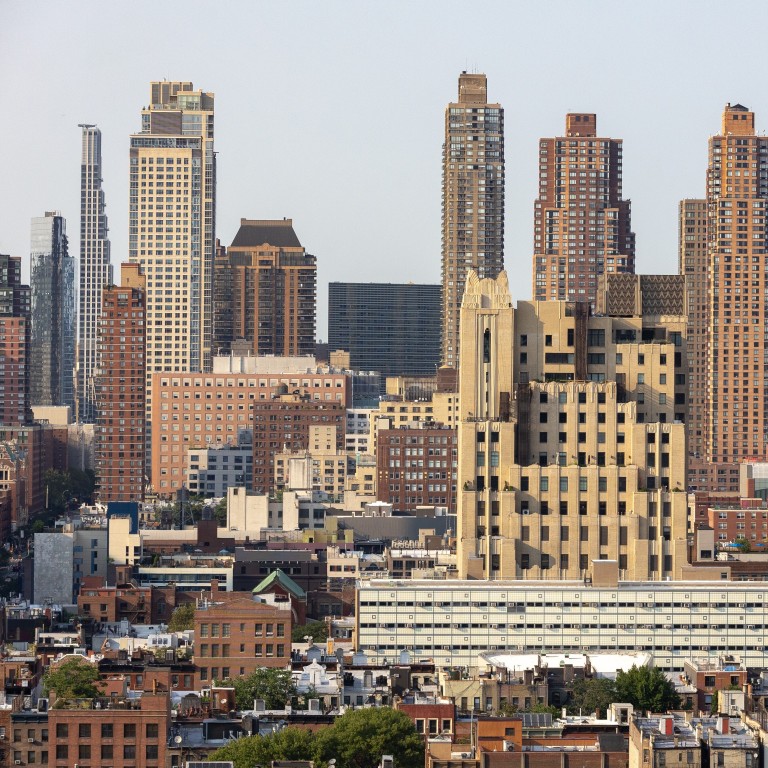 Red hot US property market to get a further boost when lifting of travel restrictions allows foreign buyers back, analysts say
Low interest rates and limited supply have pushed average home prices in the US to record highs in recent months, with demand driven by local buyers
Once international travel picks up after the pandemic, a surge in demand is expected as foreign buyers rush back into the market
Even in the absence of demand from overseas, low interest rates and a limited supply have pushed up average home prices in the US to record highs in recent months, according to various indices.
For instance, the S&P CoreLogic Case-Shiller National Home Price Index, which tracks average home prices in major metropolitan areas of the US, surged 14.6 per cent in April from a year ago, the most since 1987. The median sales price for second-hand homes jumped 24 per cent in May from a year earlier and for the first time
surpassed US$350,000
, according to the National Association of Realtors.
Meanwhile, the typical value of homes in the US rose 15 per cent on the year to US$293,349 in June, according to property site Zillow.
Local demand has been the key driver of home prices as Americans migrate from big cities and seek bigger spaces to accommodate their new work-from-home lifestyles, according to property consultancy Savills.
"Foreign buyers have largely been absent from the property landscape, [though] there are opportunistic foreigners buying trophy assets and homes of provenance," said Erin Boisson Aries, a broker at Christie's International Real Estate in New York. "The real surge in pricing we expect in the next year as foreign travel ticks back up and many return to New York City and other urban centres."
In recent months, despite lockdowns across the globe, Boisson Aries and her team have helped Chinese and other Asian clients scout for property in New York.
These included a Vancouver-based Hongkonger who bought a block of
flats in downtown Manhattan
and was able to secure an additional 10 per cent discount on the property, and a Korean who bought a home for their son who is working in New York. The team also recently hosted a minister of tourism for "a large Asian country, shopping for a residence for their child who is attending college" in New York.
"At present, restrictions on movement and availability of flights are still key barriers between most international buyers and property purchases in the US. Covid-19 safety measures continue to lift across the US, with New York City leading the charge with a world-leading vaccination rate," said Dan Tubb, senior director of sales for The Towers of Waldorf Astoria, a serviced apartment project in New York.
"Once prospective foreign buyers can travel more freely, we expect a deluge of international travel to the city. We expect competition for residential units to increase as more international markets lift their travel restrictions."
Given the anticipated easing of international travel, foreign homebuyers including mainland Chinese and Hongkongers would do well to secure their purchases quickly, analysts warned.
"The entry point for buyers from China and Hong Kong has become more expensive, the market is also moving very quickly so there is much more of a competitive landscape for buyers," said Liam Bailey, global head of research at Knight Frank.
The US under the administration of President
Joe Biden
is also perceived as a much more
friendly regime for foreign homebuyers
compared with the administration of former President Donald Trump, according to Georg Chmiel, founder and group executive chairman at Juwai IQI.
"Just this week we learned that the US Department of Homeland Security will not limit how long international students can remain in the country, which is something the Trump administration had tried to do. Students are also finding visas easier to obtain under the Biden administration. Students and their families very often purchase property, either during their studies or afterwards if they stay in the US to work," Chmiel said.