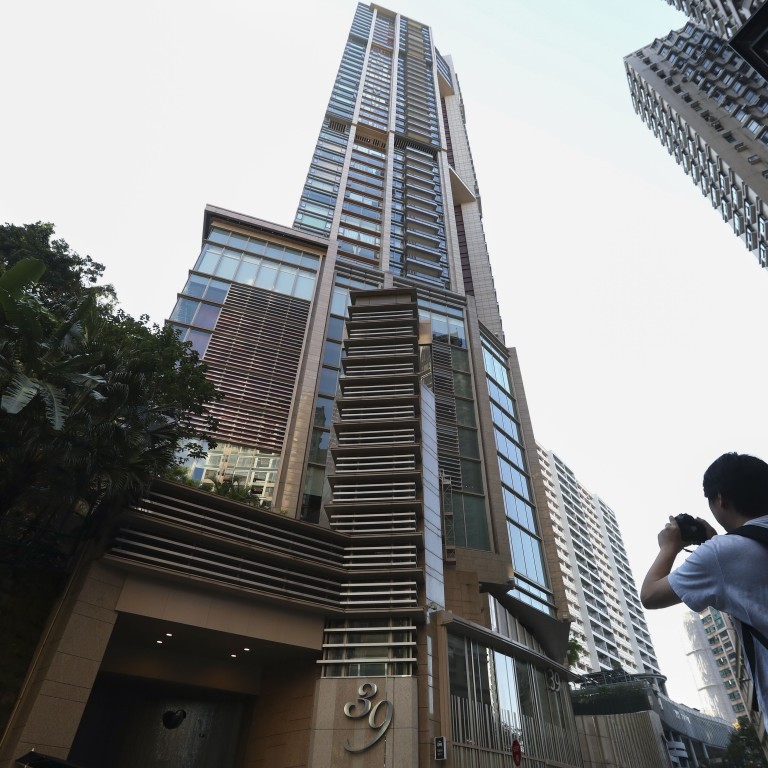 HNA's creditors put former chairman's US$56 million Hong Kong penthouse up for sale in one of city's biggest foreclosures
The 4,600 sq ft fully furnished four-bedroom penthouse is on the 45th floor of 39 Conduit Road, Mid-Levels, one of the most prestigious addresses in Hong Kong
The flat was previously owned by Billion Able, which had HNA chairman Chen Feng as its director. The firm bought it in 2015 for US$55.6 million
A 4,600 sq ft luxury penthouse in Hong Kong, which was previously owned by the debt-laden mainland Chinese conglomerate
HNA Group
, has been put up for sale by creditors.
The fully furnished four-bedroom flat is on the 45th floor of 39 Conduit Road, Mid-Levels, one of the most prestigious addresses in the world's most expensive property market.
The property was bought by Billion Able Corporation in April 2015 for HK$433 million (US$55.6 million), or about HK$94,150 per square foot, according to Land Registry and Companies Registry records.
Chen Feng
, the founder and chairman of HNA Group was the director of Billion Able.
Savills has been appointed as the sole agent for the flat, which can be accessed by private lift for increased privacy.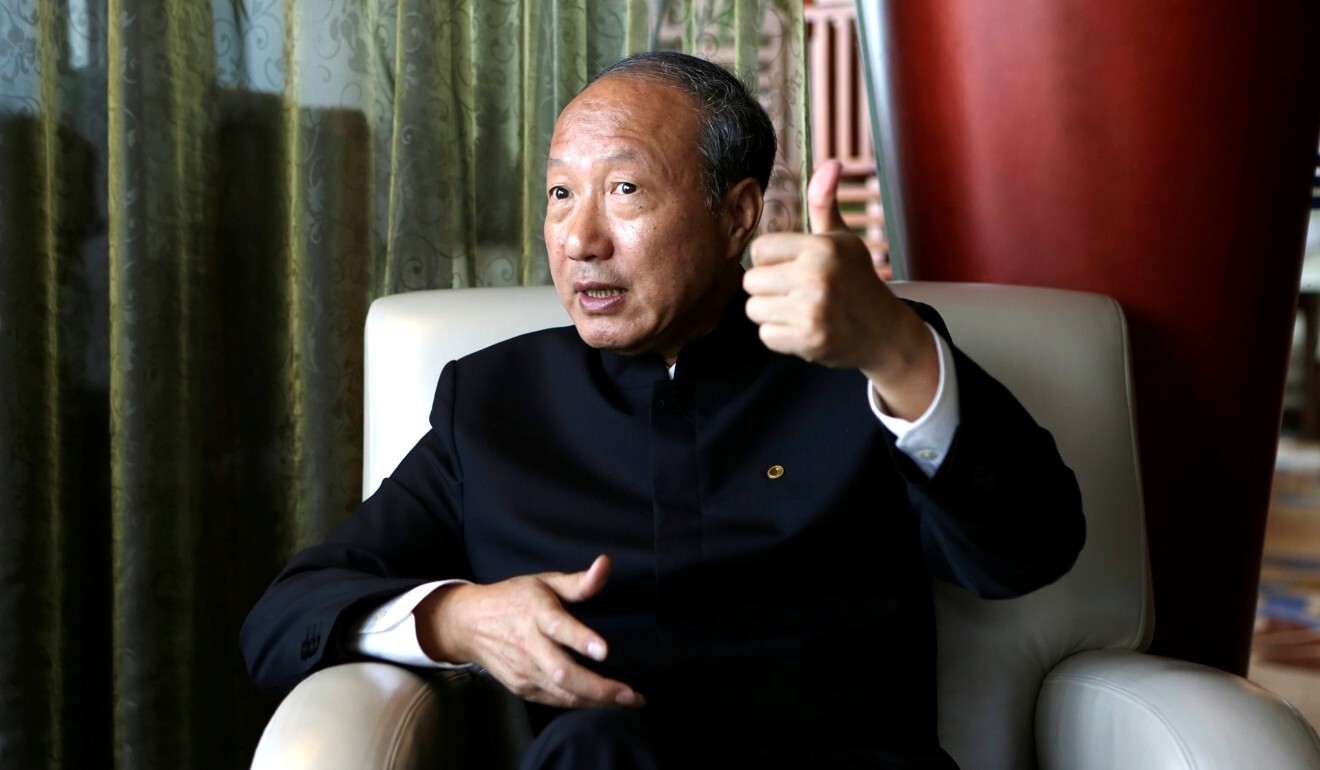 Market observers expect the penthouse to be highly sought after as the prices of super deluxe homes continue to soar amid rising demand.
"This is possibly the largest distressed sale [of residential unit] in the past three to five years," said Vincent Cheung, managing director of Vincorn Consulting and Appraisal. "The response [for the tender] should be good."
He added that the property could fetch between HK$100,000 and HK$120,000 per square foot, indicating a price of HK$460 million to HK$552 million for the penthouse.
In 2017, a foreclosed house measuring 5,140 sq ft at No. 1 Oxford Road in Kowloon Tong was sold at HK$218 million, according to Land Registry record.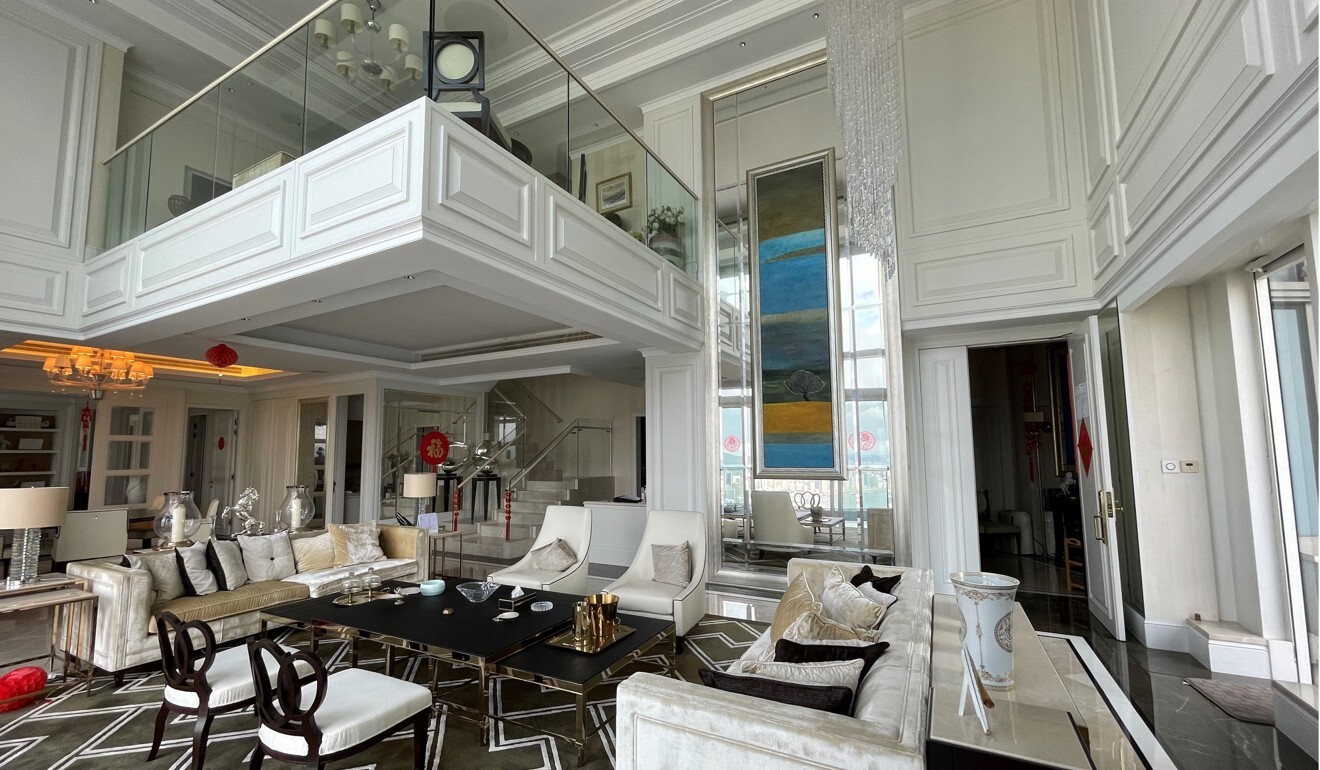 HNA Group, which is undergoing debt restructuring and faces some US$187 billion in creditor claims, is one of four defendants sued by the lender, Thing On Capital, because of its failure to repay a HK$180 million mortgage for the flat, Bloomberg reported in July. HNA was Billion Able's ultimate parent when the mortgage was signed and was one of the guarantors for the loan.
Thing On has demanded the defendants repay the loan, which was due on June 21, as well as related interest, the report added.
Man Chun So and Yat Kit Jong are the receivers of the flat, Land Registry records show. The addresses that So and Jong registered are PwC's offices in Central, according to the Companies Registry, which noted So and Jong were appointed on March 16, 2020.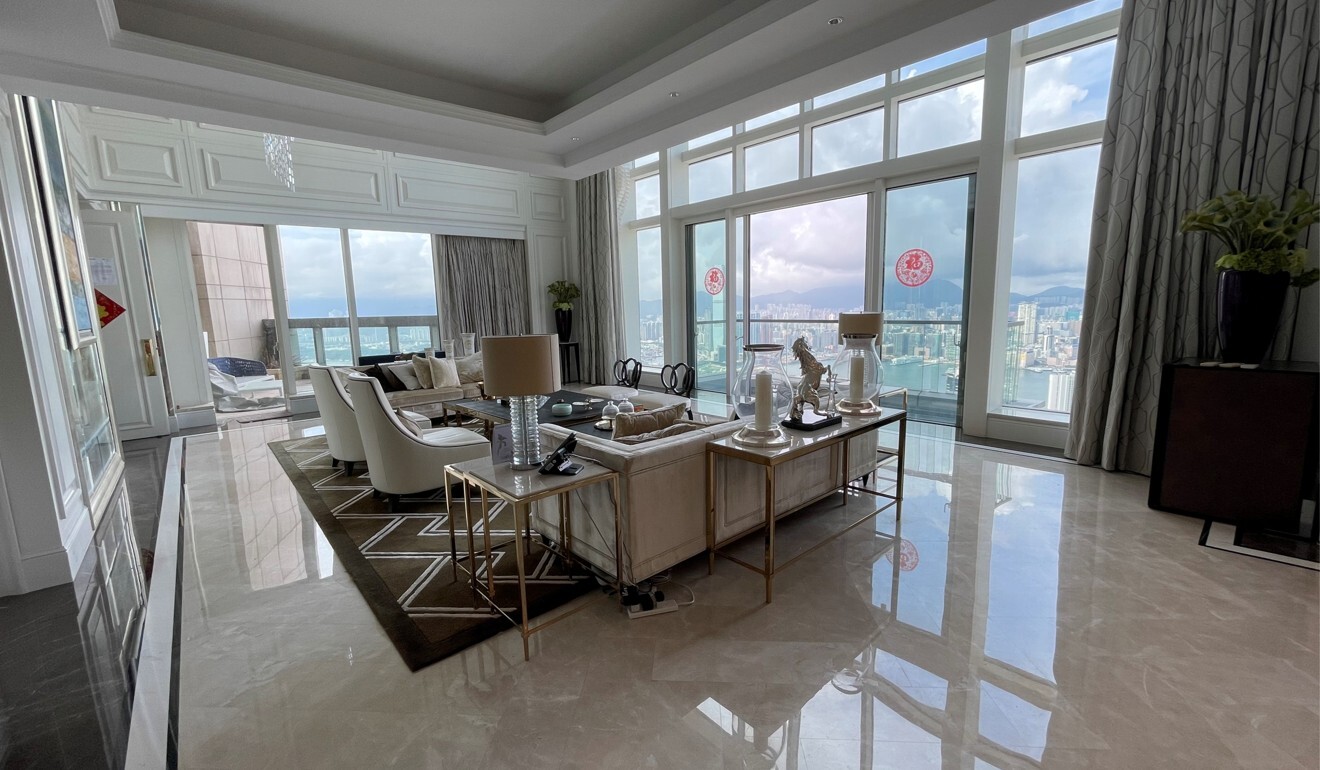 Savills declined to disclose further details about the tender, which closes on September 27.
"Overall sales of distressed assets have slowed down as creditors are reluctant to offer these assets at steep discounts any more amid an uptrend in the market," said Henry Choi, a director at Century 21 Surveyors, which is involved in the auction of distressed real estate assets.
Currently, some 100 foreclosed properties were up for auction, he said.
The biggest foreclosed home sale this year was a 1,708 sq ft flat at the Alassio in western Mid-Levels, which fetched HK$78 million on Tuesday, according to AA Property Auctioneers.
"Not many foreclosed [homes] have sold for over HK$100 million in the last two to three years," said Peter Au, managing director at AA. 
This article appeared in the South China Morning Post print edition as: Creditors put HK$433m penthouse up for sale