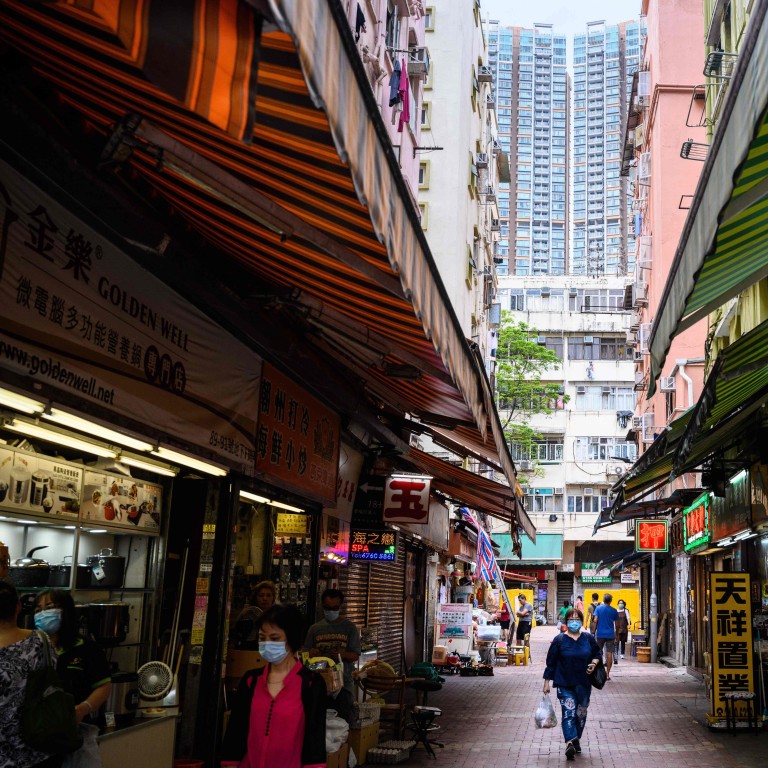 Opinion
Concrete Analysis
by Alnwick Chan
Concrete Analysis
by Alnwick Chan
Tenancy control on subdivided flats: a step forward, not long-term solution to Hong Kong's housing crisis
An amended bill could be passed and gazetted by early 2022, if not sooner, to protect tenants from being exploited by landlords
More incentives are needed to attract wider private-sector involvement to help end Hong Kong's deep-seated housing crisis
Housing crisis has long been a pressing issue for Hong Kong, one of the most expensive
property markets
in the world.
Amid a lack of affordable housing, the waiting time for public rental housing is 5.8 years on average. Many low-income households therefore have no choice but to live in subdivided units (SDUs), with poor living conditions at high rents.
As a result, the government introduced the Landlord and Tenant (Consolidation) (Amendment) Bill 2021 to protect the interests of SDU tenants and imposing control on SDU tenancies. The amendment could be passed and gazetted by early 2022, if not sooner.
The bill is a bold action to protect the rights of at least 226,000 people from low-income families currently living in about 110,000 SDUs from being disadvantaged or forced to move out because of
steep rental increases
. It is only a first step, not a long-term solution to the deep-seated housing problems of the city.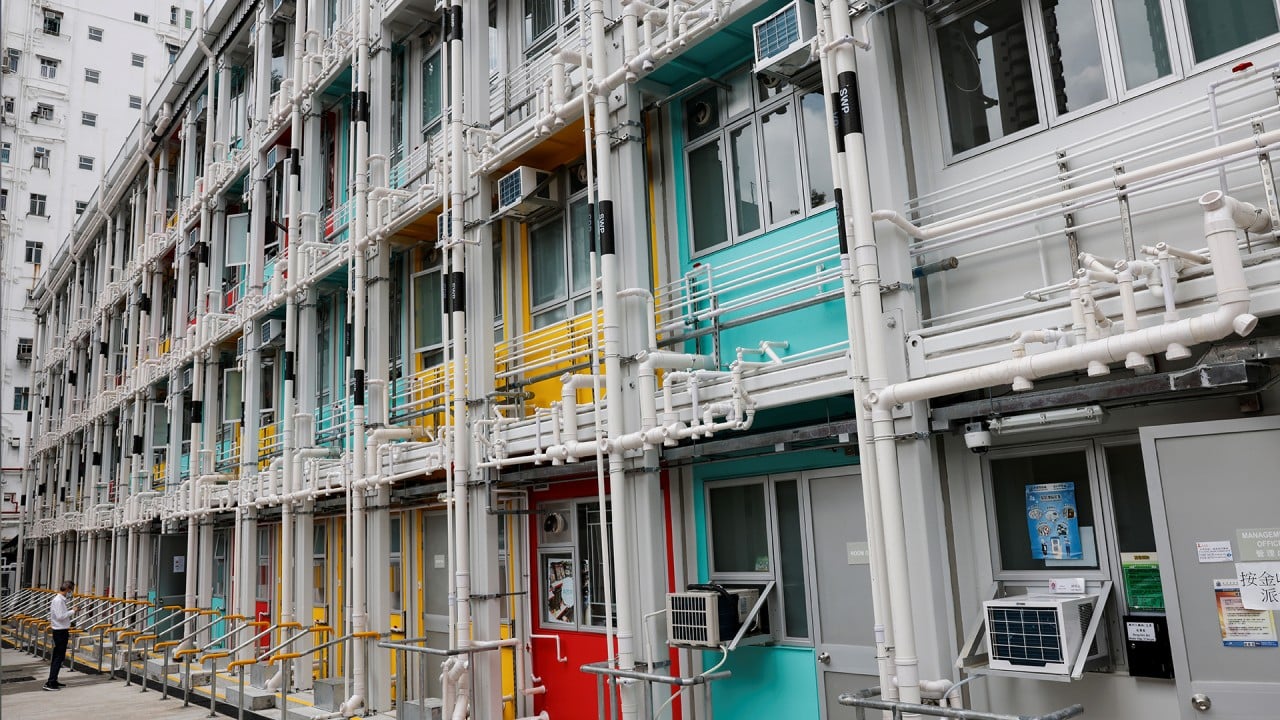 04:11
Tiny 290sq ft temporary housing a welcome upgrade for some low-income Hong Kong families
Tiny 290sq ft temporary housing a welcome upgrade for some low-income Hong Kong families
The bill is expected to provide a safety net for SDU tenants with a four-year security of tenure. With the first lease being fixed on a two-year term, the rent can only be reduced and not raised. Also, SDU tenants can terminate the lease by giving a one-month notice within the first 12 months of the tenancy.
At the same time, landlords are barred from initiating termination during that period. They are also barred from requiring SDU tenants to pay any money other than rent, deposits, reimbursement of utility charges or damages.
There are, however, potential loopholes on these tenancy protection measures which may be exploited by landlords. For instance, the initial rent can be raised significantly so as to achieve their target return over the guaranteed tenancy period.
Besides, tenancy terms can be renegotiated after the end of four-year guaranteed tenure without any cap on the quantum of increase. SDU tenants will thus be vulnerable to arbitrary rental increases imposed by landlords.
In principle, the bill is a social welfare policy that protects the rights and interests of SDU tenants as consumers. It focuses on pre-empting financial uncertainties of SDU tenants, instead of improving their living conditions.
As such, the bill is not a housing policy, as most of the basic housing concerns such as fire safety, hygiene and living environment are not being addressed.
Given the limitations of the bill, we suggest additional clauses should be included in the standard tenancy agreement to ensure the compliance of regulations in relation to fire safety, public hygiene and building safety.
These clauses should ensure that the living conditions of SDUs will be raised to a liveable standard. Any SDUs that do not meet the standard will be forbidden, perhaps after a grace period. We also recommend that reviews should be conducted to examine the effectiveness of the Ordinance, when amended, especially after the first two-year fixed term when the lease is renewed.
The skyrocketing rents of SDUs in Hong Kong are fuelled by various factors, in particular the lack of affordable housing. While the bill acts as a short-term stopgap measure, we suggest that long-term measures such as increasing the supply of transitional and subsidised housing should also be taken to truly tackle the housing crisis at its root.
Currently, the supply of transitional housing is mainly driven by the public sector, with limited private sector participation. We hence propose that financial incentives, such as capital cost subsidy and exit options, should be formulated to attract wider private sector involvement.
In addition, we advise that lead time for planning approval on applications related to transitional and subsidised housing should be shortened to further speed up the supply.
We understand that every policy has its limitations. We believe that both the government and non-profit organisations will make every effort to provide adequate education to grass roots SDU tenants regarding their rights and interests under the law, and prevent any potential loopholes from being exploited.
Alnwick Chan is the managing director of professional services with Knight Frank
This article appeared in the South China Morning Post print edition as: Tenancy rules not long-term solution