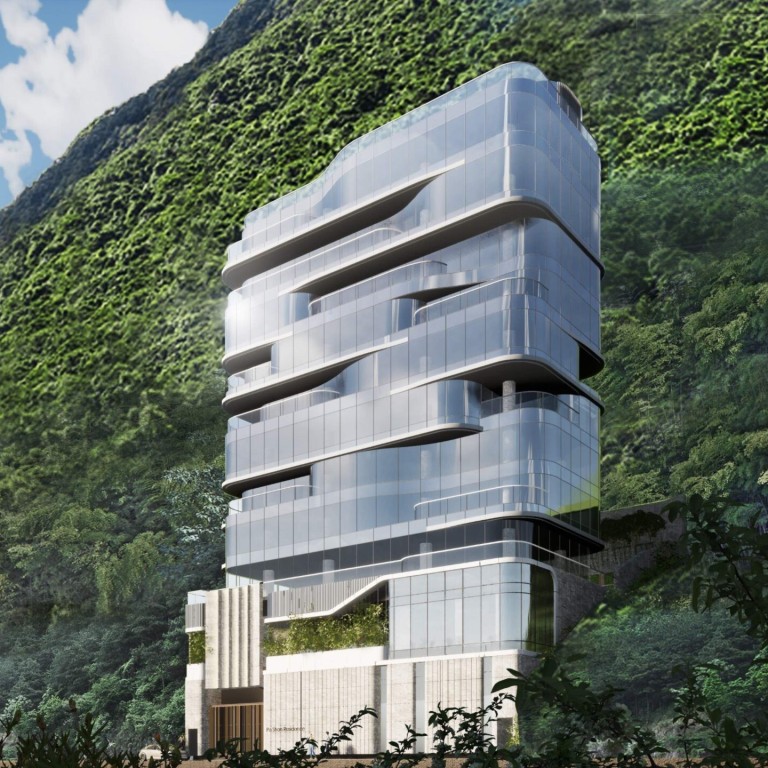 Indian billionaire Ambani's vertical villa inspires Hong Kong Mid-Levels property
K Wah International and Chuang's Consortium International have unveiled plans to build an eight-storey home at the Mid-Levels in Hong Kong
The 44,388 sq ft project at 28 Po Shan Road will be offered on a turnkey basis
Two developers are bringing the personal skyscraper, or at least a miniaturised version of the latest must-have of Indian billionaires, to Hong Kong, with plans for an eight-storey, vertical villa at Mid-Levels.
K Wah International Holdings
and Chuang's Consortium International have unveiled plans for the project at 28 Po Shan Road, appointing Savills as its sole agent. The turnkey project will be built to the buyer's specifications, and will only be constructed with a buyer's commitment.
The building will have 44,388 sq ft (4,123 square metres) over eight floors, complete with a 4,446 sq ft garden and 2,197 sq ft roof terrace, according to its building plan. Proposed features include six-metre ceilings on the entertainment-dining floor, and six floors of residential suites with ceilings at least 3.5 metres tall.
"Any buyer for this property is coming from a special background, while seeing the project as a trophy asset and not looking to resell in the short term," said Martin Wong, director and head of research and consultancy at Knight Frank. "This project is unique and scarce in the market, while requiring a lot of capital, it is believed its market appeal is not set for typical Hong Kong consumers."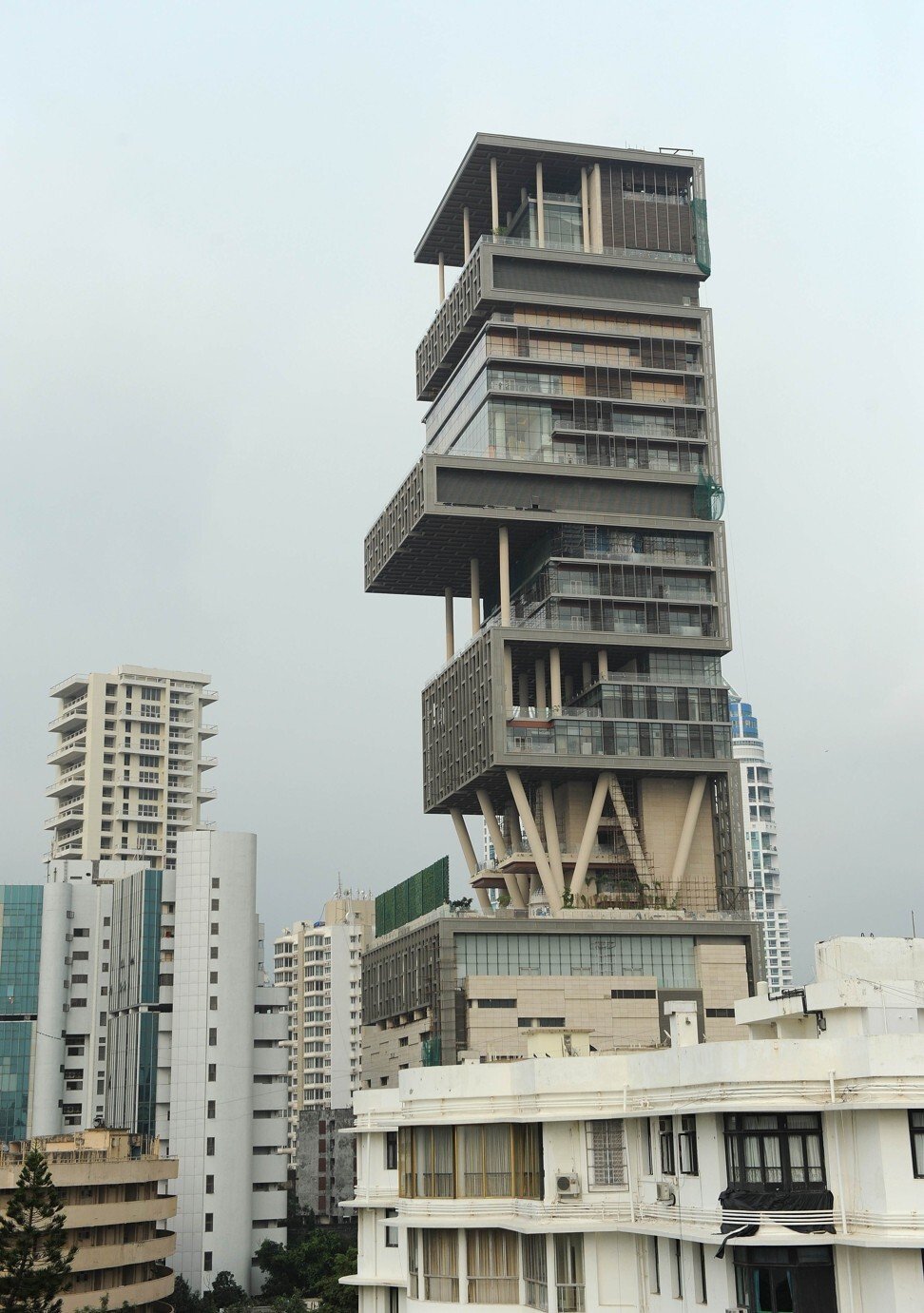 Vertical villas are all the rage among India's wealthiest. Mukesh Ambani's Antilia is a US$2 billion personal skyscraper standing 27 stories tall in one of Mumbai's most expensive neighbourhoods. It has a room that blasts out snow flakes, an in-house temple that fits 50 worshippers, three helipads and six floors for Ambani's luxury cars, all attended by 600 staff.
Not to be outdone, the Raymond Group's chairman Gautam Singhania has the 30-storey JK House in south Mumbai, a nod to the roots of one of India's largest conglomerates. The mansion comes with the mandatory pool, spa, helipad and recreational area, with five floors reserved for the textile tycoon's very considerable car collection.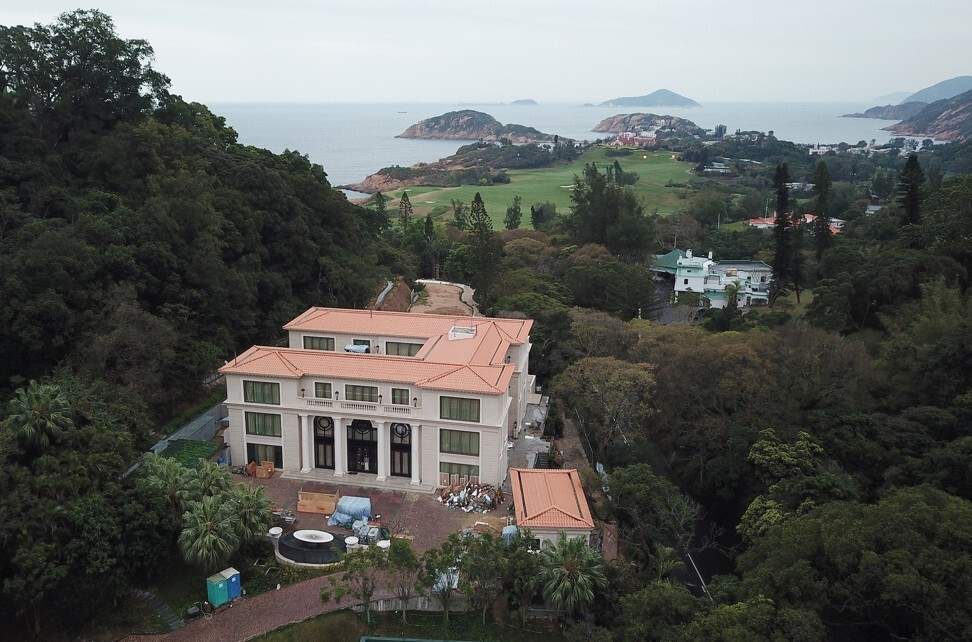 The vertical villa would be a first in Hong Kong, the world's most expensive urban centre for many years running, where the wealthiest residents have opted for sprawling bungalows in exclusive neighbourhoods instead of high altitudes.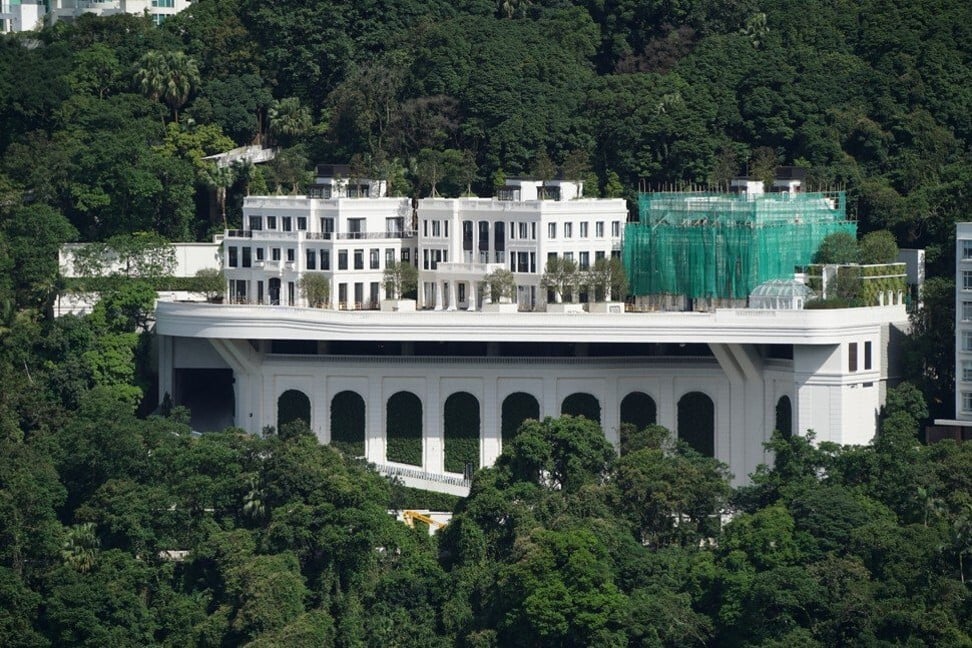 Lee Shau-kee, the patriarch of
Henderson Land Development
and head of one of the city's wealthiest families, bought a plot of land on The Peak for
HK$1.8 billion in 2010 to build three mansions
– one for himself and one for each of his two sons – at the exclusive Barker Road neighbourhood, as the family had got tired of living in the same Mid-Levels penthouse for almost three decades.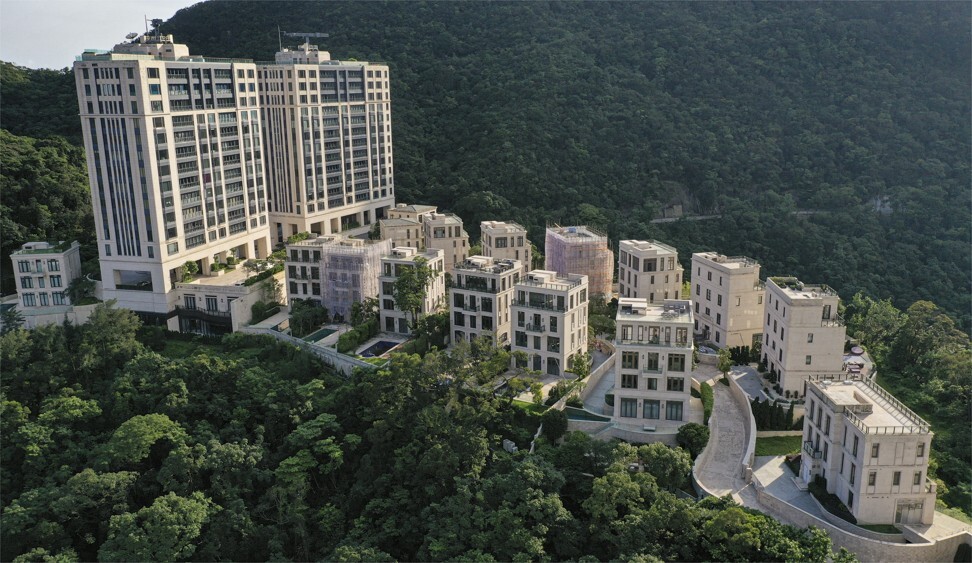 K Wah and Chuang's can only sell their Po Shan Road project as a single detached house, or two semi-detached residences, according to the lease agreement of the site.
The home is valued at HK$2.84 billion, or HK$63,869 per square foot according to Vincent Cheung, managing director at Vincorn Group Holdings. At this price, it would set another record in Hong Kong, where the
most expensive property was HK$1.68 billion
paid by Chinese tycoon Chen Hongtian in 2016 for Chateau 15 at 15 Gough Hill Road. That property was also built by Chuang's Consortium.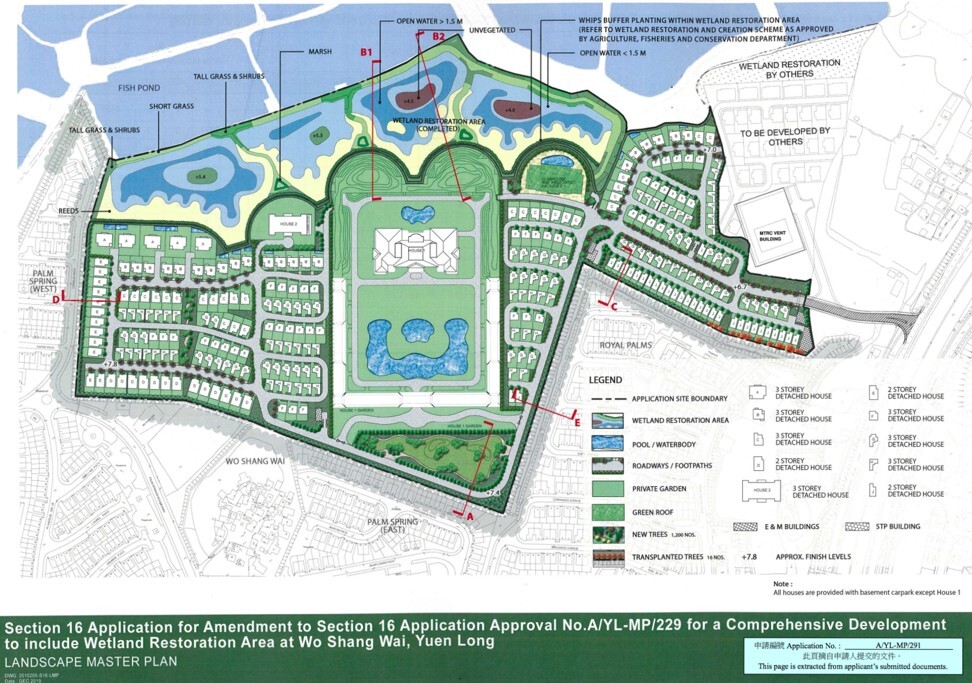 A home with the size and price tag of the proposed vertical mansion is most likely going to grab the attention of a buyer from mainland China, said Koh Keng Shing, chief executive and founder of Landscope Christie's International Real Estate.
Despite the kingly sums, there is a niche market for these type of projects among buyers who want highly personalised "dream home" specifications from conferencing areas to KTVs, indoor gym and pools, Koh said.
The Po Shan Road project is not the most ostentatious or outlandish on paper in Hong Kong.
China Evergrande Group
, which is struggling under the world's heaviest debt load,
unveiled an ambitious plan in March
to build 268 villas on a plot of farmland near the Mai Po Wetlands in the New Territories. The centrepiece of the project is a 240,000 sq ft villa described as akin to the Palace of Versailles. The price tag: HK$4 billion.
This article appeared in the South China Morning Post print edition as: Developers unveil plans for personal mini-skyscraper