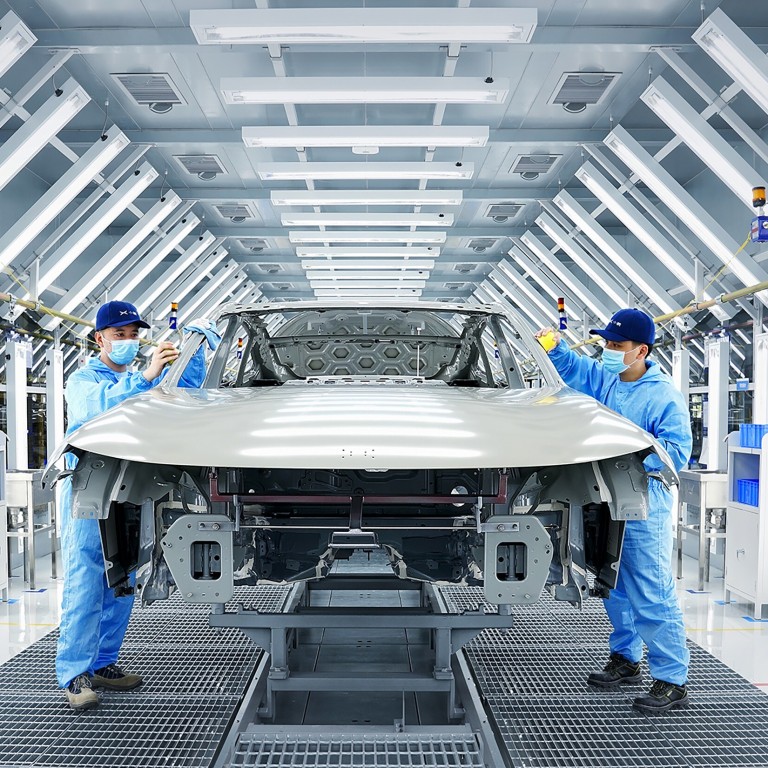 Greater Bay Area city Zhaoqing set to form EV industry cluster with over 100 players, Xpeng deputy chairman says
Suppliers will set up production facilities near Xpeng's factory to reap cost savings and efficiency gains as EV maker's capacity grows, Brian Gu tells the Post
Xpeng will upgrade its existing facilities so that its Zhaoqing plant can double production capacity to 200,000 EVs a year
Xpeng Motors'
plan to double production capacity at its
Zhaoqing
plant could lead to more than 100 suppliers setting up shop in the city, the electric vehicle (EV) maker's deputy chairman said.
Component suppliers will establish production facilities in districts neighbouring Xpeng's factory in the next two years to reap cost savings and efficiency gains as the EV maker's capacity expands, Brian Gu told the South China Morning Post.
"As our production scale grows beyond a certain level, their logistics costs will start to outweigh the costs of setting up shop near us," he said.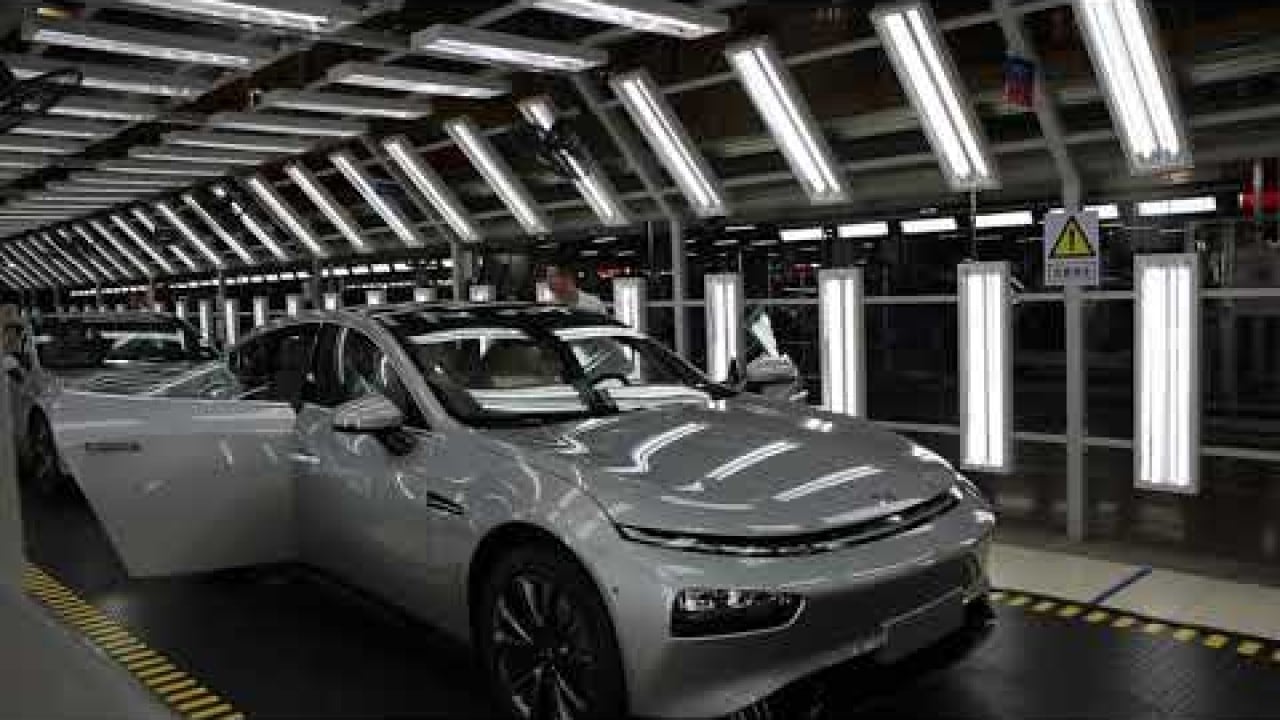 01:56
Inside Chinese electric vehicle maker Xpeng's factory in Zhaoqing city
Inside Chinese electric vehicle maker Xpeng's factory in Zhaoqing city
Cost reductions through economies of scale are crucial to
Xpeng
better competing with its domestic competitors NIO and Li Auto, as well as US-based Tesla, the biggest EV player in China that sells more cars in a single month than most of its domestic challengers are currently managing in a quarter.
The Guangzhou-based company started manufacturing the P7,
its second mass-produced EV
, in the 98 square kilometre Zhaoqing High Technology Industry Development Zone, a national level innovation zone about 45 kilometres northeast of downtown
Zhaoqing
, in May last year. It signed an agreement with the city's municipal government this month to upgrade its existing facilities so that the plant's production capacity doubles to 200,000 EVs a year.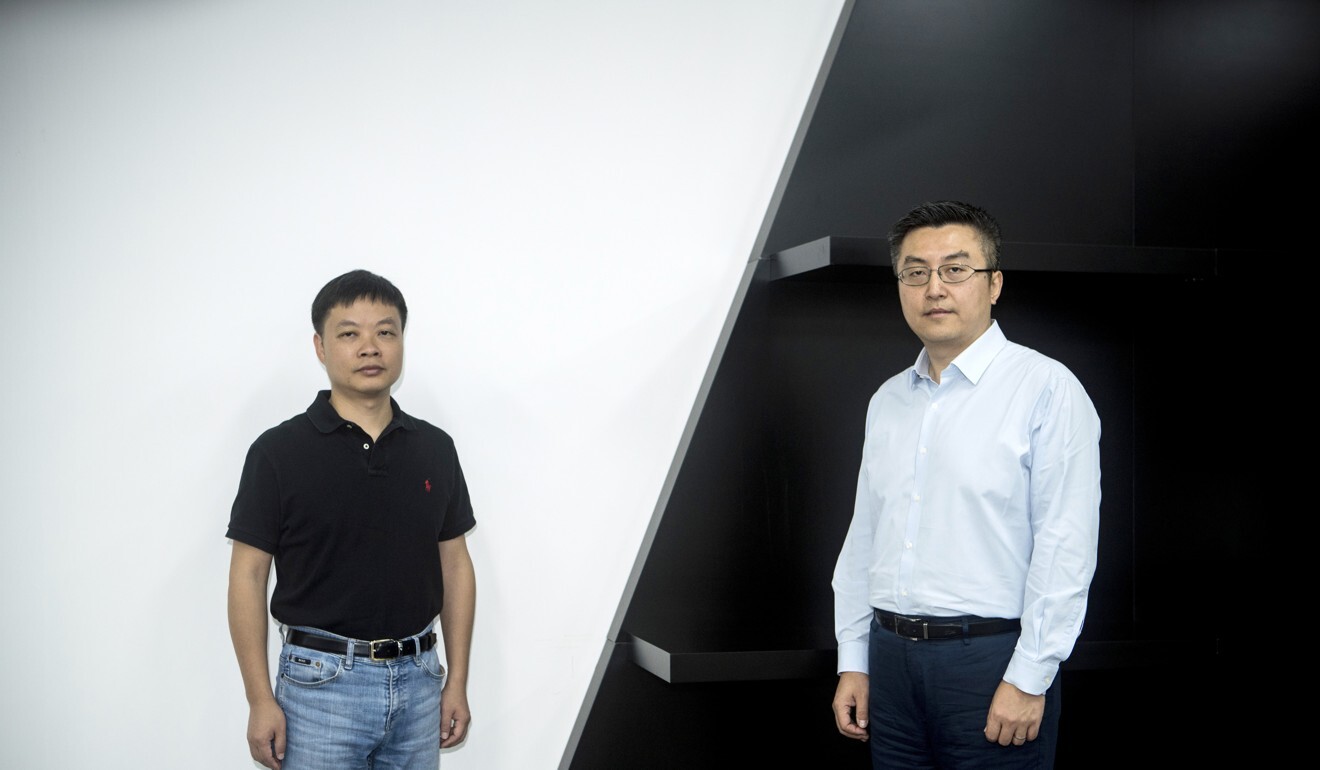 Xpeng's Zhaoqing plant has received strong support from the government, including subsidies, tax rebates, land-use rights, supporting infrastructure and facilities in and near the industry park, Gu said.
The company's suppliers are currently shipping components to its factory from other parts of Guangdong province as well as from other provinces of China. Battery giant Contemporary Amperex Technology (CATL) is, however, constructing a 12 billion yuan (US$1.9 billion) lithium battery factory in Zhaoqing. Gu said it will be able to supply Xpeng next year when the facility is completed.
"With CATL in the process of building up a large-scale battery plant in the development zone, in proximity to Xpeng's production base, the industry park is clearly positioned as a hub for new energy mobility industry development," he said.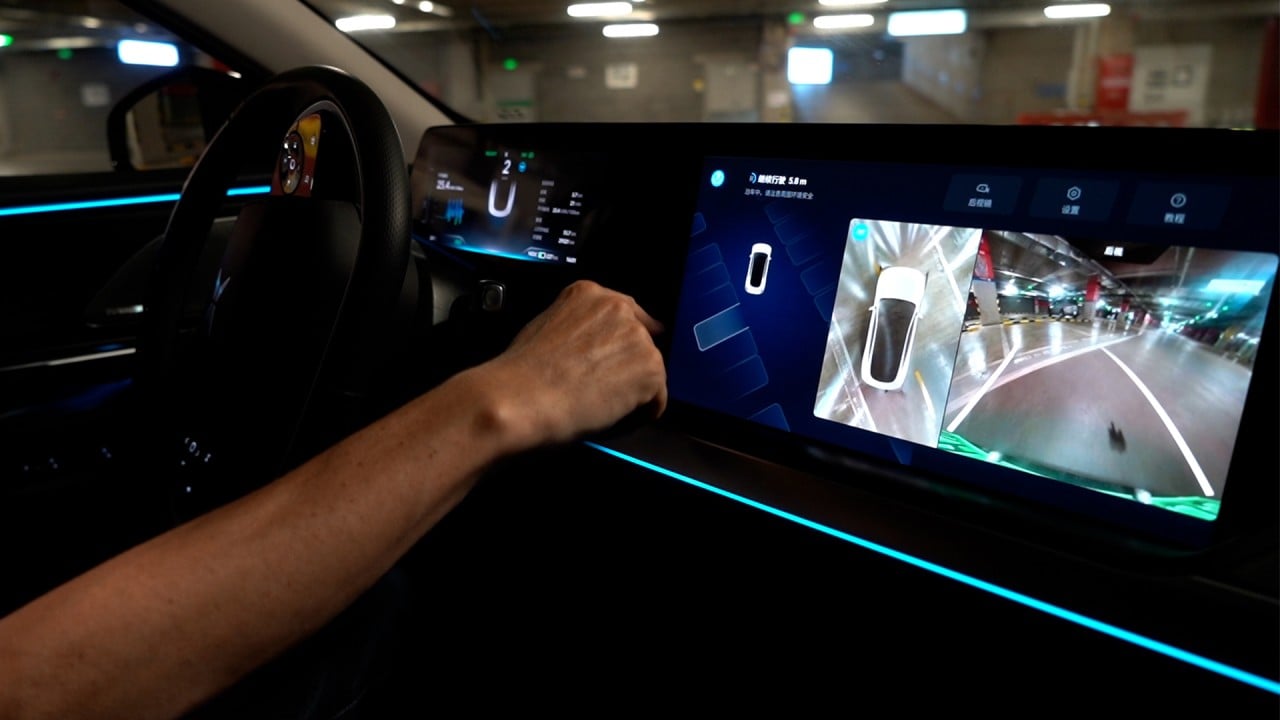 02:18
Chinese XPeng electric car can drive and park by itself
Chinese XPeng electric car can drive and park by itself
CATL, the world's biggest EV battery maker with about a 30 per cent market share, said in February that it would play a key role in building an industrial supply chain in the city spanning EV battery cells, lithium-ion battery materials and energy storage products, among others. It also said that it aimed to increase initial annual capacity from 25 gigawatt hours to 150 GWh by 2030.
Xpeng, which is backed by Alibaba Group Holding, owner of the Post, and smartphone maker Xiaomi, has adopted a multi-factory strategy after also considering the option of building one mega facility.
It signed an agreement in April with Wuhan's municipal government for a factory in the city involving an undisclosed investment amount, after starting construction on a 1.2 billion yuan plant in Guangzhou last September. Both plants will have the capacity to assemble 100,000 EVs annually.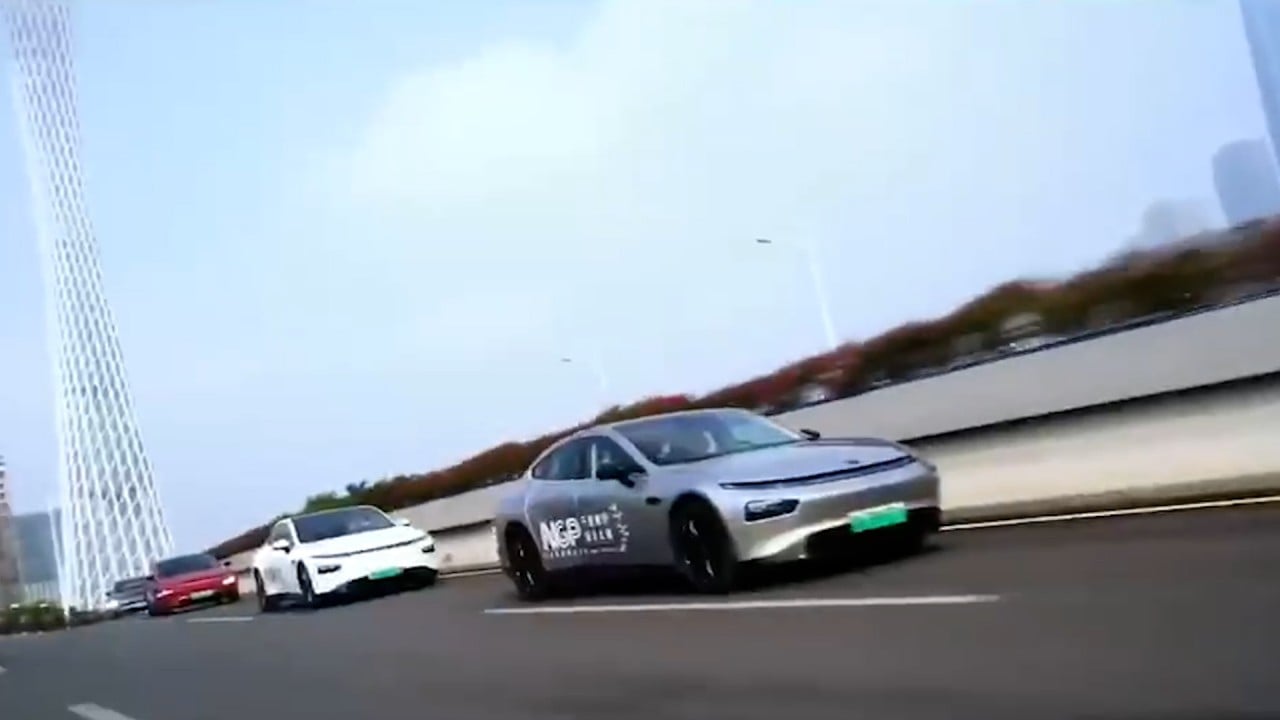 00:58
Xpeng's tests autonomous driving on expressway
Xpeng's tests autonomous driving on expressway
The facilities in Zhaoqing and Guangzhou, both in China's southern Guangdong province, will allow Xpeng to achieve greater supply-chain efficiency, cost savings and supply stability, Gu said.
They will also allow it to tap a huge local market, he added. Guangdong ranks among China's top provinces when it comes to
EV adoption
– both in absolute volume and use rate terms, Gu said.
"A big plant has higher efficiency and some cost advantages, but these would eventually be offset by higher distribution costs," he said. "Adopting this strategy [of a single factory] would also mean we would lose out on opportunities to take advantage of the support policies of other local governments."