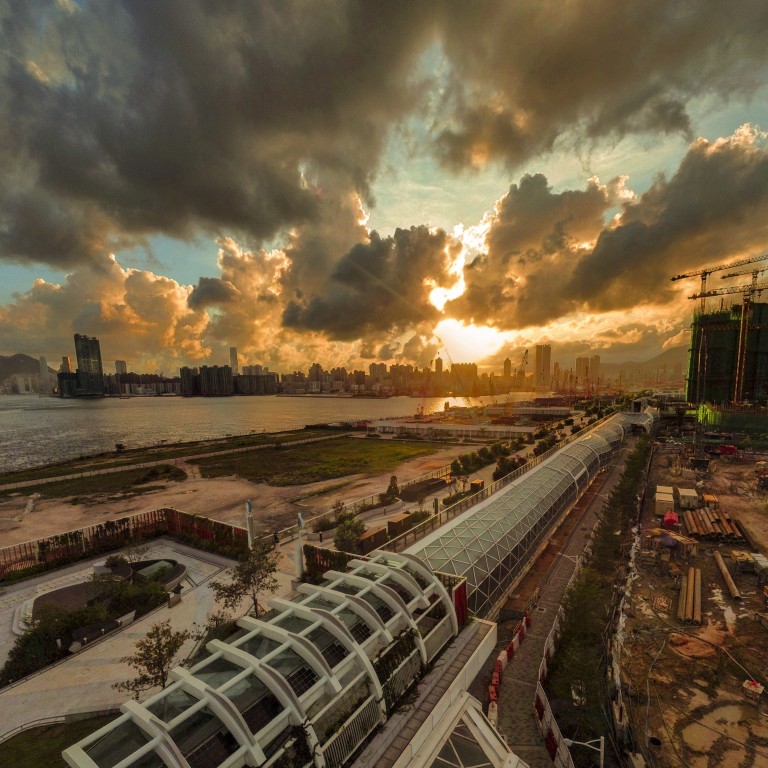 Hong Kong's September home sales head for a record as buyers snap up most of 588 flats offered at three projects
As many as 541 of the 588 apartments on offer at three projects found buyers as at 9:30pm, according to sales agents
As many as 9,800 buyers registered their interest to bid for the 588 flats on offer this weekend, translating to 16 bidders vying for every available unit
As many as 541 of the 588 apartments on offer at three projects found buyers as at 9:30pm, according to sales agents. At the former Kai Tak airport in Kowloon,
Henderson Land Development
sold 68 of 100 flats released in the first batch of The Henley III project. At Wong Chuk Hang at the southern edge of Hong Kong Island,
Kerry Properties
sold all 188 flats at La Marina, jointly developed with
Sino Land
and MTR Corporation.
Sun Hung Kai Properties
pulled off a hat trick with its Wetland Seasons Bay project in Tin Shui Wai in the north-western corner of the New Territories near Shenzhen, selling all 285 units in open sale in its third round, with another 15 units earmarked for sale via tender. The project had sold out during the two previous consecutive weekends.
"The sales activity was lively and booming this weekend, as Hong Kong's economy is faring well, which improved the optimism in the property market," said Sammy Po Siu-ming, chief executive of Midland Realty's residential department. "With a low-interest rate environment, the purchasing power is very strong."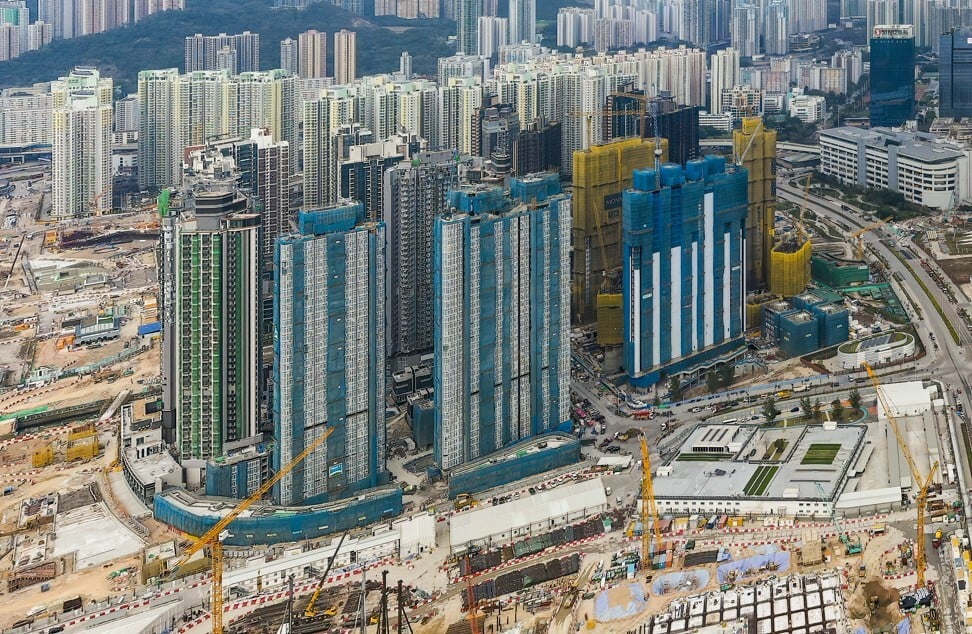 As many as 9,800 people registered their interest to bid for the 588 flats on offer this weekend, translating to 16 bidders vying for every available unit.
The strong demand over the weekend offers a clear sign that Hong Kong's residential property market is heading for a record in September, with the sales of newly completed homes expected to rise by 50 per cent from August to 1,800 units. In the second-hand market, about 5,500 lived-in homes are expected to be transacted, unchanged from last month, said Midland's Po.
The Henley III, scheduled for delivery in April 2022, comprises 404 flats in total, ranging from 238 to 778 square feet (73 square metres), from studios to three-bedroom flats. Prices this weekend began at HK$6.25 million, going up to HK$25 million (US$3.2 million). The average price of the first 100 flats released for sale was HK$27,938 per square foot, 5.6 per cent more than the first batch of Phase I released in April.
Kerry Properties' La Marina was overbought by close to 20 times, with 3,750 bids vying for 188 flats. The project, comprising 600 units, stands atop the Wong Chuk Hang subway station, and is scheduled for completion in August 2023. Prices averaged HK$30,880 per square foot after discounts, starting at HK$10.8 million for the smallest flats. The flats range in sizes from 341 to 921 square feet.
Half of the buyers of La Marina are investors who are holding the property for rent and price appreciation, owing to the project's convenient location in the south of Hong Kong Island, said Po.
The project has "very good potential" owing to its proximity to the subway station, said Po. "There has not been such a big project for many years."
Wetland Seasons Bay, located on the fringe of Hong Kong's Wetlands Park, is scheduled for completion in June 2022. The project comprises 1,996 apartment units and 10 villas across three phases. Today's sale, following two sell-out weekends, was priced at HK$13,400 per square foot after discounts.
This article appeared in the South China Morning Post print edition as: Economic optimism spurs scramble for new homes