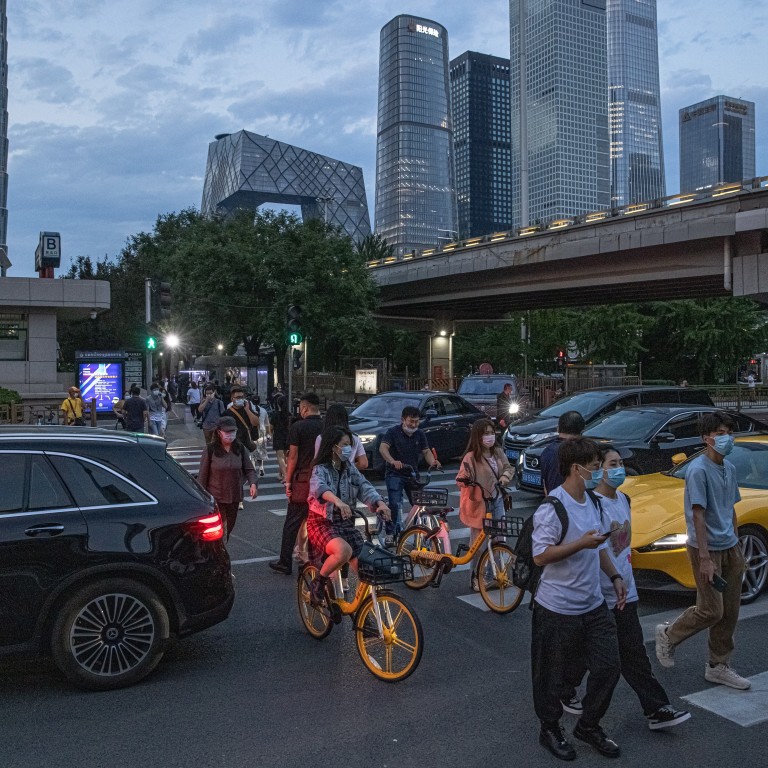 Climate change: China encourages public engagement with low-carbon promotion week, but industrial energy transition remains crucial
After Xi unveiled China's ambitious carbon neutrality goal in September, many energy-saving campaigns have been organised this year
The real significance of public climate action is to send a strong signal to policymakers, industries and companies, says Greenpeace campaigner
For the whole week, Xu Nuo, a 35-year-old resident of Jiangmen in China's southern Guangdong province, cooked for herself instead of ordering food, used the fan instead of the air conditioner, and saved her rice water rinse to water the plants.
And by posting about it on messaging app WeChat, she was able to collect notebooks and a canvas bag from the Jiangmen Municipal Bureau of Ecology and Environment as a reward for her contribution
towards energy conservation
.
"It is not that hard to live a low-carbon life," she told the Post recently. "I might still use the air conditioner when it is really hot, but will definitely keep other energy-saving habits, such as saving water or ordering fewer takeouts."
Early last month, the National Development and Reform Commission (NDRC), China's economic planning body, announced that the annual National Energy Efficiency Promotion Week would run from August 23 to 29, while August 25 would be celebrated as National Low-Carbon Day. The commission ordered local governments to launch online and offline campaigns and activities to promote knowledge and raise public awareness about
energy conservation
.
The week has been observed since 1991, but this year's was the first since Chinese President Xi Jinping announced the country's climate goals last September, saying that the country, the world's largest carbon emitter, would peak emissions by 2030 and achieve net zero emissions by 2060.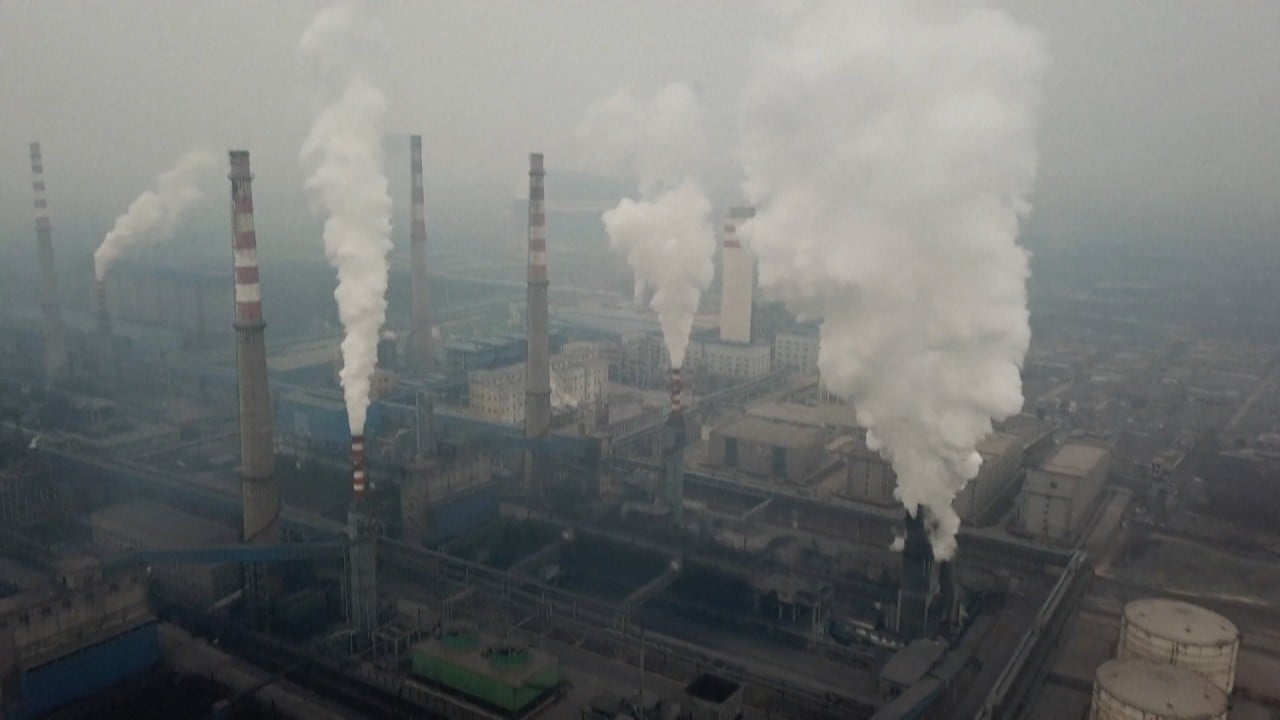 02:38
China launches world's largest carbon-trading scheme as part of 2060 carbon neutrality goal
China launches world's largest carbon-trading scheme as part of 2060 carbon neutrality goal
Many campaigns and activities promoting energy-saving tips have been organised this year. For instance, TikTok developer ByteDance launched companywide activities such as staircase races to educate employees about workplace carbon emissions, such as those created by using lifts, according to a ByteDance spokeswoman.
"
Climate change
is a safety issue crucial to human survival and sustainable development," said Xie Zhenhua,
China's top climate diplomat
, during a forum on the National Low-Carbon Day. "It's the government's responsibility to actively respond to
climate change
, but it also requires the participation of all sectors of society."
The forum unveiled an online platform called Lvpuhui that will let residents keep track of their carbon savings and quantify their emissions reductions in exchange for financial incentives such as coupons.
"With the advancement of China's urbanisation process and economic development, the proportion of household consumption in the overall energy consumption structure is rising rapidly," said Liu Junyan, a climate campaigner at Greenpeace East Asia. Residents' personal behaviour, such as transport and household consumption, will play an increasingly crucial role in affecting how China's overall energy consumption structure changes, according to Liu.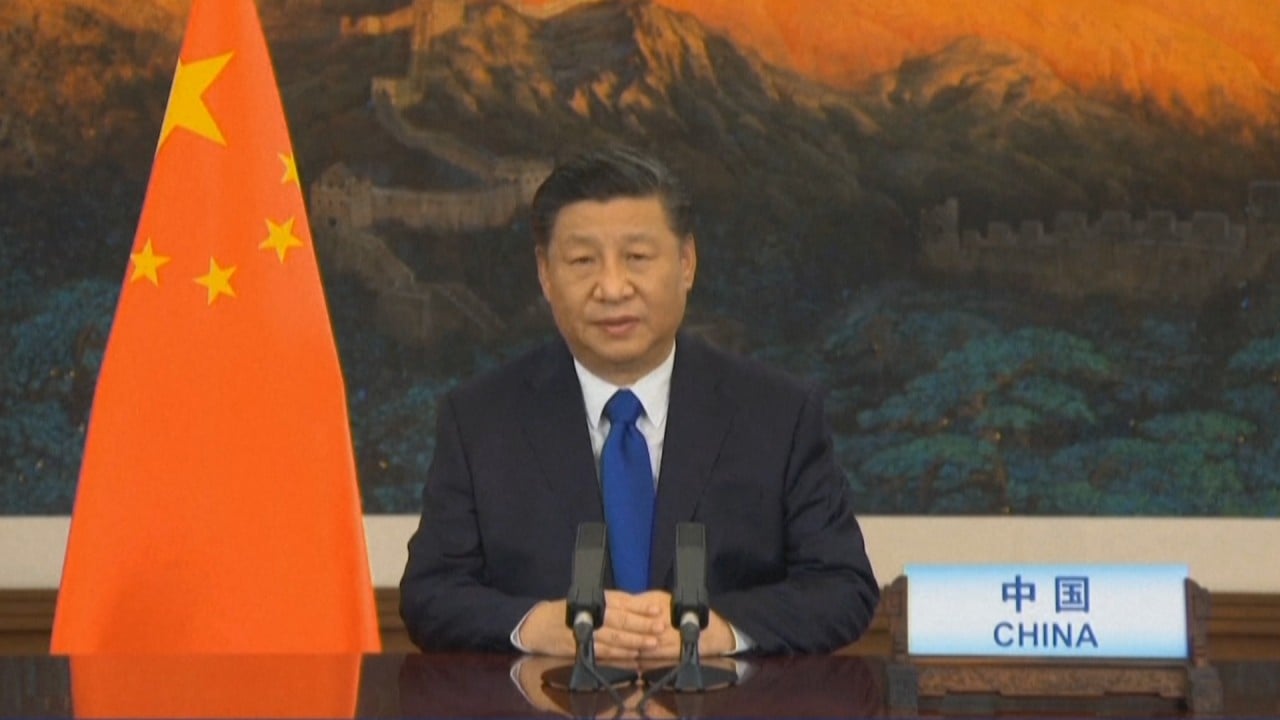 01:24
China to reduce carbon emissions by over 65 per cent, Xi Jinping says
China to reduce carbon emissions by over 65 per cent, Xi Jinping says
The residential sector is the second-largest consumer of energy and source of primary carbon emissions in China, just behind the industrial sector. However, the efficiency of public level energy-saving actions must be evaluated in a larger context, as carbon reduction from small residential behavioural changes is a fraction compared to emissions from industrial activities.
According to London-based think tank Ember, although China's transition to renewable energy was gaining momentum, with 43 per cent of the world's increase in wind and solar generation coming from the country from the first half year of 2019 to 2021, an increasing electricity demand resulting from a rapid recovery from the Covid-19 pandemic was pushing China to burn more coal.
About 90 per cent of the world's increase in electricity demand from the first half of 2019 to 2021 was from China, according to Ember. In the first half of this year, coal generation in China increased 15 per cent compared to 2019, while it fell in the rest of the world. The rise in China's coal generation amounted to 337 terawatt-hours in the first half of 2021- more than the total coal generation in EU during the same period.
03:05
China vows carbon neutrality by 2060 during one-day UN biodiversity summit
China vows carbon neutrality by 2060 during one-day UN biodiversity summit
"In addition to calculating single residents' carbon-reduction behaviour, the real significance of public climate action is to send a strong signal to policymakers, industries and companies, of the urgency of responding to
climate change
," said Greenpeace's Liu.
The good news was, as part of China's determination to move to cleaner energy, the capacity of new coal-fired power plants approved by local governments in the first half of 2021 was 5.2 gigawatts, a year-on-year decrease of 78.8 per cent, according to Greenpeace.
Other activities have also been organised to guide residents on energy consumption. In July, the NDRC ordered regional departments to raise peak prices in its time-of-use electricity plan, although the increase in electricity prices has triggered some controversy.
"It's a necessary measure to encourage users, especially large electricity consumers, to adjust their energy consumption behaviour," said Qi Haishen, president of Beijing-based new energy company THE Solar. "Structural transformation and changing the status quo may be tough, but the future will be bright."
There is still massive room for improvement when it comes to public awareness. "After years of publicity on low-carbon environmental protection actions, the Chinese public has a certain level of understanding of the actions, including energy saving and water saving," said Greenpeace's Liu.
"But they still have vague understandings of concepts such as environmental pollution and climate change. In particular, there's still a lot to improve on [in terms of an understanding of] how individual low-carbon actions can be linked to such ambitious issues as climate change."
This article appeared in the South China Morning Post print edition as: China drives home message on the need to save energy