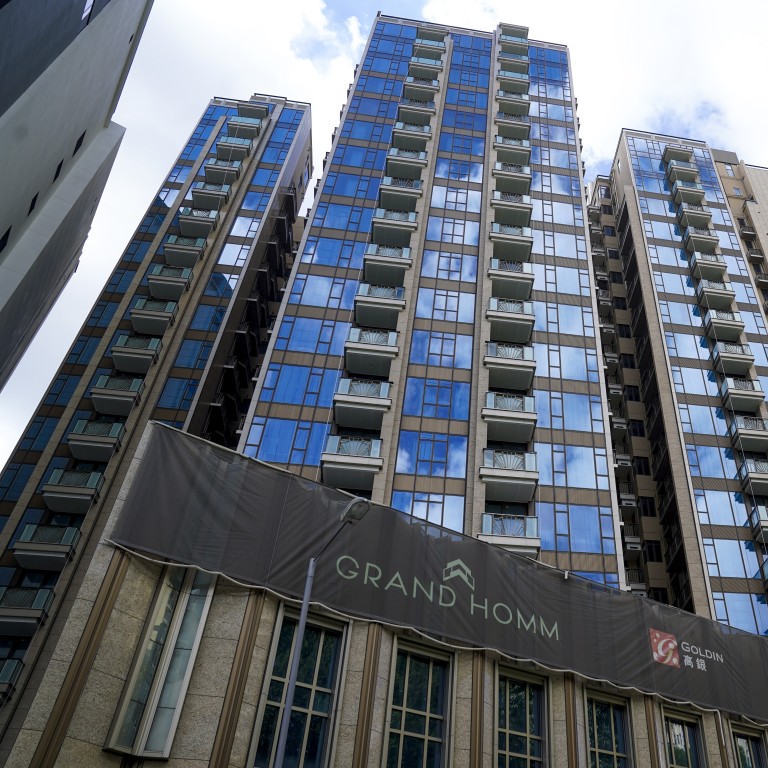 Hong Kong bans Pan Sutong from pre-selling Grand Homm flats in Ho Man Tin amid concern over developer's cash crunch
The Grand Homm project in Ho Man Tin comprises 379 luxury apartments, developed by a unit wholly owned by the Chinese tycoon Pan Sutong
As many as 28 homes priced between HK$26 million and HK$121 million had been sold even while the complex was under construction
Hong Kong's government has banned the real estate magnate Pan Sutong from selling residential property off the drawing plan until its construction is completed, in an unprecedented exercise of its mandate amid concerns over the developer's cash crunch.
Grand Homm, a luxury apartment project comprising 379 luxury apartments in seven tower blocks in the Ho Man Tin residential area of Kowloon district, had its presale consent cancelled on August 27, according to Lands Department records on September 6.
As many as 28 homes priced between HK$26 million and up to HK$121 million (US$15.6 million) had been sold even while the complex was under construction by Pan's wholly owned unit Gold Topmont. The developer postponed its completion date to May 29, 2021 from November 30, 2020, due to the late arrival of construction material in Hong Kong, according to sources familiar with the matter.
The ban, the first exercise of the local authority's mandate since presale consent was granted in 2013, marked an unprecedented step to deter unfinished residential projects from blighting the cityscape. Derelict homes, a common feature of China's urban landscape in the 1980s and 1990s, have since been mostly cleaned up as the government raised the minimum capital that developers must have to ensure they are able to complete their work and not put any property buyers out of pocket.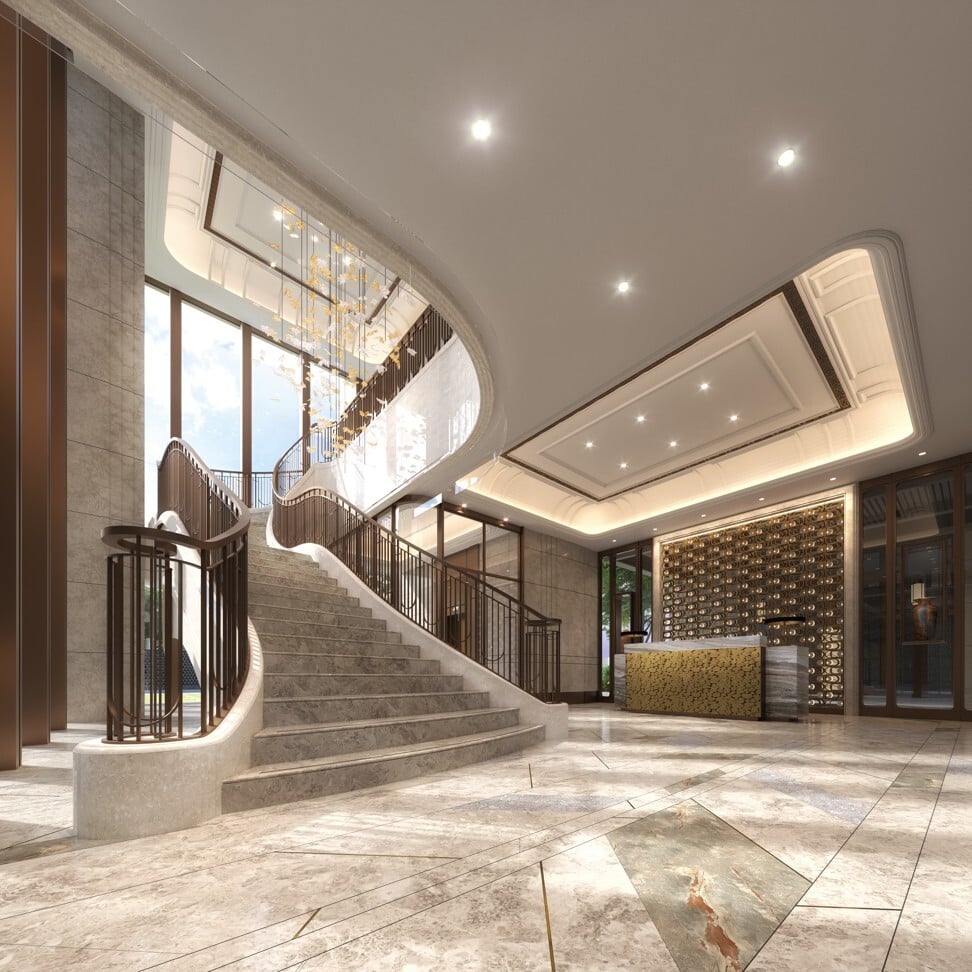 Hong Kong's Lands Department "cannot keep its eyes closed if there is an obvious breach that is unlikely to be rectified in the near future," said Charles Chan, managing director of Savills Valuation and Professional Services. "I think it's an individual case, and hopefully there are no other cases in the immediate future. [The government] hasn't tightened the rules yet."
Gold Topmont said it would "change the strategy" to sell the project upon its completion and obtaining the Certificate of Compliance from the authorities, according to a statement to the media.
"The company will continue to monitor the progress of the project to ensure that [it] is completed as soon as possible," the developer said.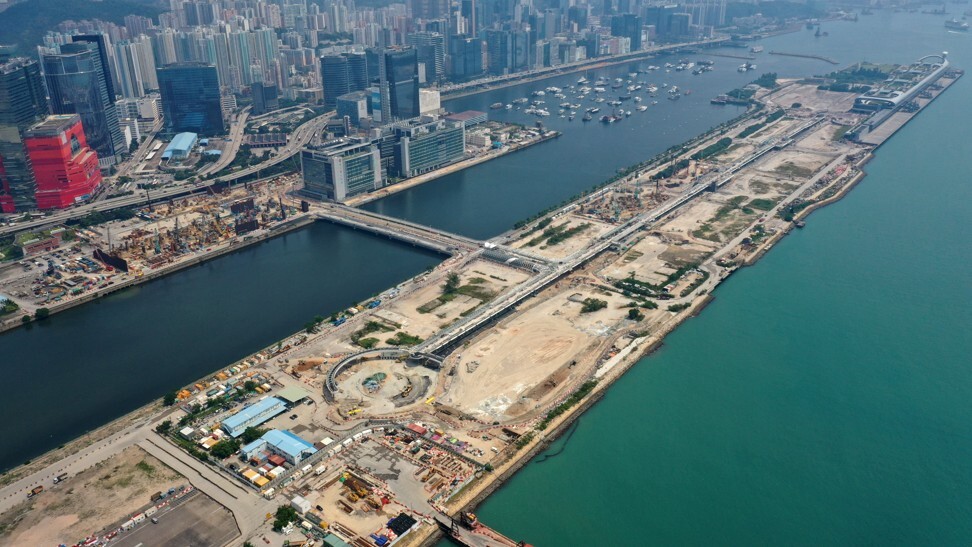 Buyers of six of the 28 homes sold have opted to cancel their purchase contracts. One of the cancelled transactions included a duplex unit measuring 2,422 sq ft (225 square metres) that sold for HK$121.1 million, or HK$50,000 per square foot, inclusive of a roof top measuring 817 sq ft.
"Buyers who have bought earlier can choose to continue to complete the agreement or cancel the transaction immediately," Gold Topmont said "The latter will [receive a] refund of the deposit and interest compensation in accordance with the terms of the sale and purchase agreement."
This was not the first time Pan has had a bailout. Goldin Properties Holdings, also chaired by Pan, reached
a novation agreement in March to transfer
its right to develop a separate residential property project in Ho Man Tin to Great Eagle Group of the Lo family, according to MTR Corporation, the city's subway operator and largest land owner.
The emergence of Great Eagle is the latest twist in the dramatic rise and fall of Pan, whose Hong Kong-listed Goldin made headlines in June 2019 when it
forfeited HK$25 million in deposit
after walking away from its HK$11.1 billion bid for a harbourfront plot of commercial land at the former Kai Tak airport site. Less than a year later, the developer
sold a separate plot of residential land
at Kai Tak for a record HK$2.57 billion (US$331 million) loss.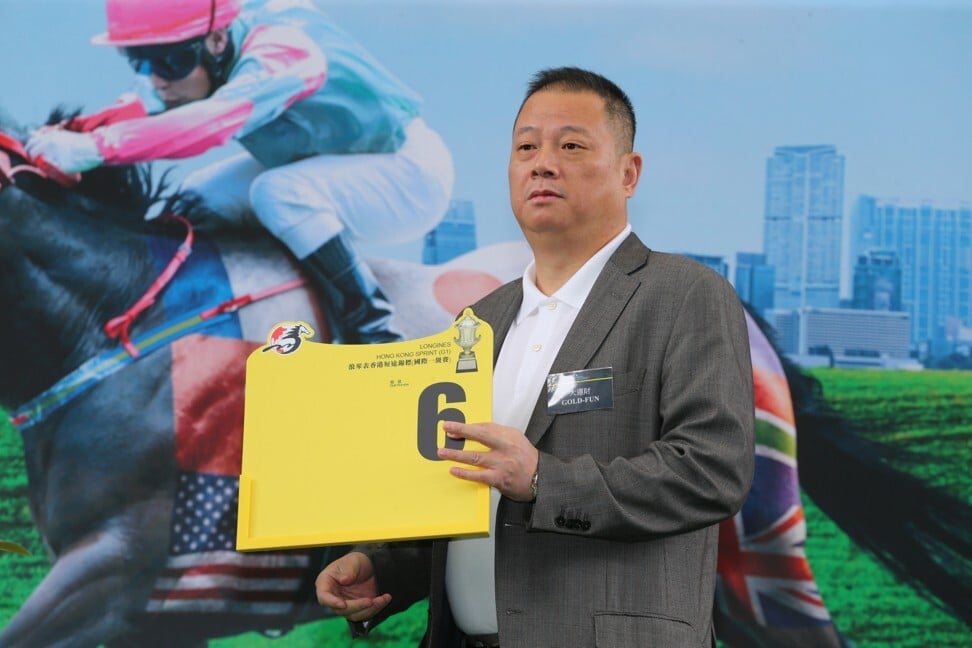 The Ho Man Tin land parcel, which could yield 69,000 square metres (742,716 sq ft) of gross floor area capable of housing as many as 1,000 apartment units, could cost HK$10 billion to develop, according to analysts' estimates.
Goldin sold 50.1 per cent of the stake in the project to Pan for HK$6 billion in April 2018. Goldin, with HK$7.6 billion in total liabilities as of December 2020, reported HK$993.13 million in interim loss in the second half.
Pan, 57, was estimated to be worth US$27 billion in 2015 by the Bloomberg Billionaires Index. With the shares of Goldin and most of his property portfolio locked up as collateral for loans, the tycoon has fallen out of the list of the world's 500 wealthiest people.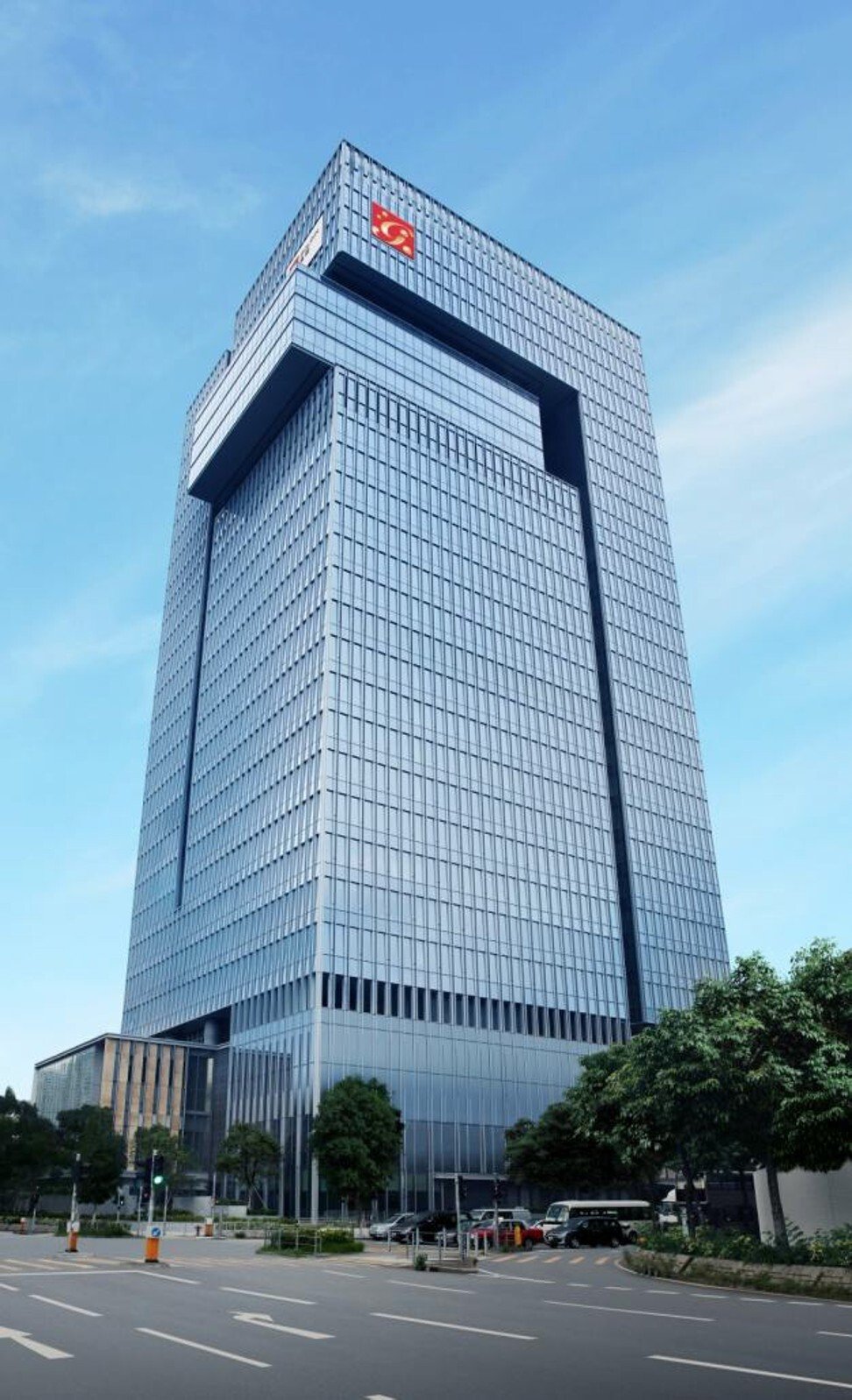 Goldin Financial received a bailout last year after it sold its second Kai Tak land parcel called Area 4B Site 4 at a discount in exchange for cash and loans. The buyer, a private company incorporated in the British Virgin Islands known as Sino Shield, was believed to be linked to Hong Kong's most famous business tycoon Li Ka-shing.
On February 9, Pan and his Gold Brilliant unit signed a tentative agreement to transfer their development rights in Ho Man Tin to Great Eagle, chaired by tycoon Lo Ka-shui. Ten days later, CK Asset's unit Cheung Kong Property (Business Development) filed a writ in the Hong Kong High Court, suing Pan and Gold Brilliant for breaching a September 1, 2020 agreement that granted the right of first refusal to build in Ho Man Tin.
This article appeared in the South China Morning Post print edition as: HK first as firm banned from selling unfinished flats