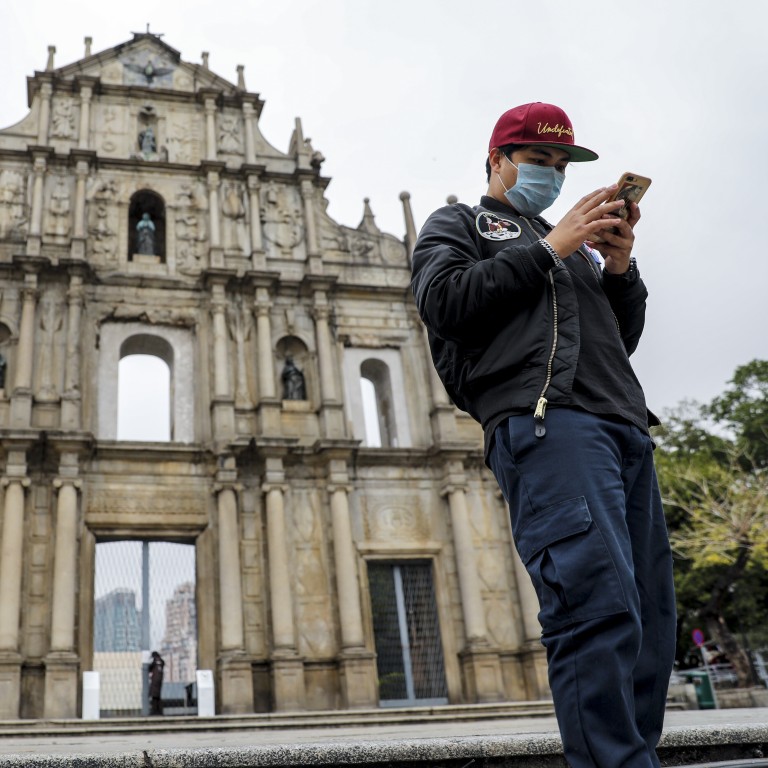 Alipay becomes first digital wallet to allow remittances between Macau and mainland China
From Tuesday, Alipay Macau users can transfer payments in Macau patacas to bank cards linked with mainland Alipay accounts registered under the same name
Alipay's announcement follows the unveiling of a plan to improve integration between Macau and Hengqin Island in Guangdong province
Ant Group's Alipay
has become the first
digital wallet
to provide cross-border remittances between the special administrative region of
Macau
and mainland China's southern Guangdong province, as Beijing pushes for greater integration.
Alipay Macau users can from Tuesday transfer payments in Macau patacas after completing intermediate or above identity verification processes. They will be able to receive money, which will be converted into yuan, on bank cards linked to mainland Chinese Alipay accounts registered under the same name.
Closer business cooperation between
Greater Bay Area
cities had opened up opportunities for cross-border remittance services, which would provide a new channel for capital flows in the zone, said Venetia Lee, general manager of Alipay in Hong Kong, Macau and Taiwan. "It's also a new attempt at collaboration between AlipayHK, Alipay Macau and Alipay, and a milestone for our
Greater Bay Area
services after we made AlipayHK available across mainland China," Lee added.
Alipay's announcement follows the unveiling of a plan to improve integration between Macau and Guangdong province's Hengqin Island over the weekend. Under the plan, which has been approved by China's State Council, Macau residents can effectively work and freely cross the border into the Hengqin area. The enterprise income tax rate for companies in Hengqin will be 15 per cent, lower than the 20 to 25 per cent rate charged in mainland China, while personal income tax for Macau residents working in Hengqin will be kept at the same rate they pay in Macau, also capped at 15 per cent.
Users with an intermediate level of authentication will be able to remit a maximum of 10,000 patacas (US$1,249) per day, according to
Ant Group
. Users with advanced authentication will be able to remit up to 30,000 patacas a day.
The digital payments provider rolled out similar functions in Hong Kong, allowing the city's residents to use AlipayHK to transfer payments in Hong Kong dollars to mainland Chinese bank cards linked with Alipay accounts under the same name after the completion of certain identity verification processes.
China announced its plans for the
Greater Bay Area
back in 2017, with the aim of transforming it into a hub to rival San Francisco's Silicon Valley. A development plan was released in February 2019, covering Hong Kong, Macau, Shenzhen, Guangzhou and seven other cities in Guangdong province.
Ant Group is an affiliate of Alibaba Group Holding, which owns the South China Morning Post.