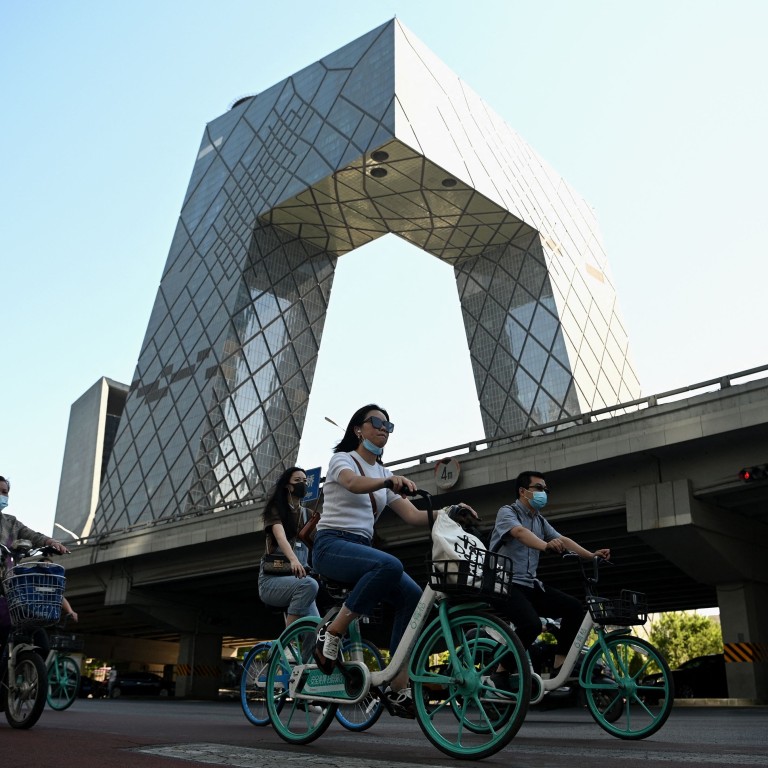 China's carbon neutral goal: Beijing sets ambitious hydropower storage goal to bolster wind, solar energy growth
Beijing aims to double pumped storage hydropower generating capacity in five years and double it again by 2030
Rapid expansion will help China meet its carbon peaking and carbon-neutrality goals, NEA says
Beijing aims to double China's pumped storage hydropower generating capacity in five years and double it again by 2030, in a bid to provide most of the energy storage needed to make its
ambitious renewable energy expansion programme
viable.
The installed capacity will rise from 31.5 gigawatts (GW) at the end of last year to more than 62GW by 2025 and 120GW by 2030, the National Energy Administration (NEA) said on Thursday in a statement about the sector's newly released 2021-2035 development plan.
"The plan aims to push forward rapid expansion of pumped storage power capacity, to meet the needs of large-scale new [and clean] energy projects development, so that they can make up a high proportion of future energy supply," the NEA said. "This will help meet the nation's carbon peaking and carbon-neutrality goals."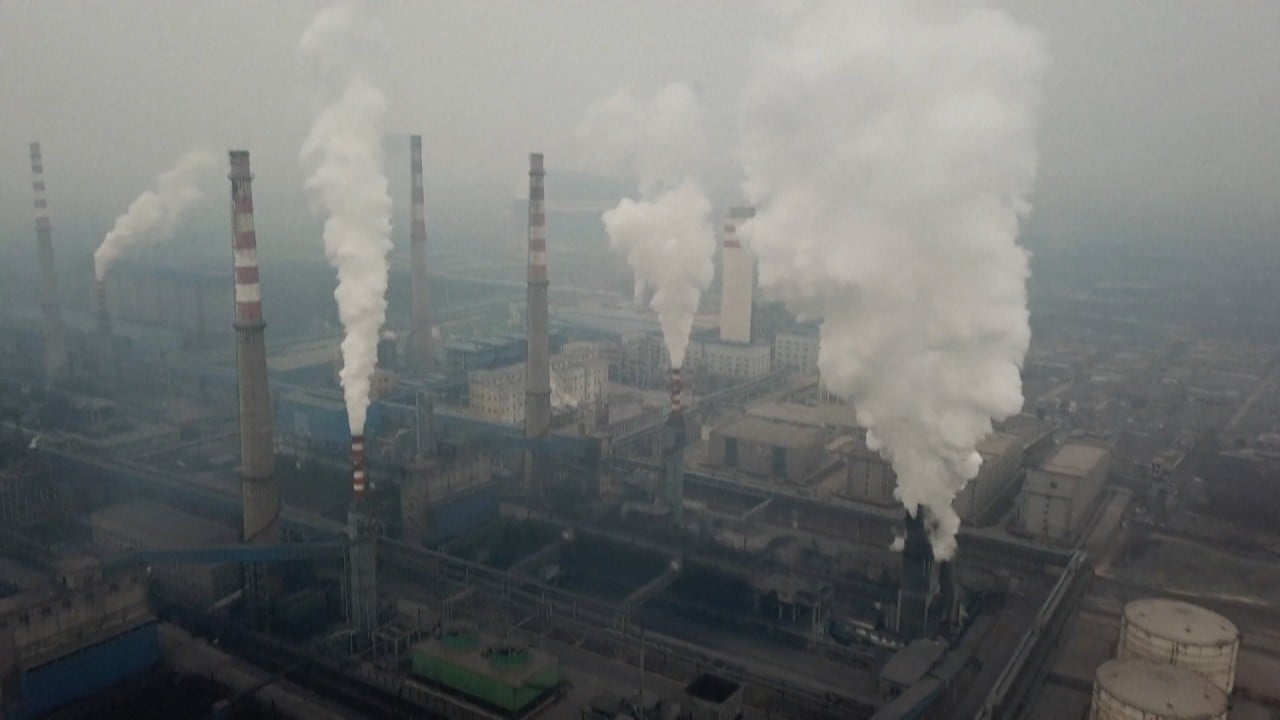 02:38
China launches world's largest carbon-trading scheme as part of 2060 carbon neutrality goal
China launches world's largest carbon-trading scheme as part of 2060 carbon neutrality goal
Such infrastructure involves storing energy by pumping water from a reservoir to another one at a higher elevation, using power generated in excess of demand, including from solar and wind farms. The water in the higher reservoir is later released to generate hydropower when electricity supply is short, such as night time when solar power generation is not possible.
Insufficient power storage capacity would hold back renewable energy projects' development, because their output's inherent intermittency means absorbing it into the power distribution system will pose substantial supply stability risks. Storage will enhance power grids' flexibility to balance demand and supply while providing green energy.
To meet its twin goals of carbon emissions peaking before 2030 and achieving net zero emissions by 2060, China aims to almost triple its capacity to generate power from wind and the Sun to more than 1,200GW by 2030.
Renewable energy will need to make up 75 per cent of energy demand by 2050 if the net zero goal is to be met, up from 17 per cent last year, according to Sanford Bernstein analysts' estimates.
Net zero is attained when residual emissions are offset by investment in natural carbon sinks such as afforestation, or facilities that capture carbon dioxide from the atmosphere and store it underground.
Analysts said the targets are positive to the renewable industry's development, but whether they will be reached will depend on the setting of attractive enough power tariffs at the local level.
"This has been discussed since last year … [distribution giant] State Grid Corporation of China has been talking to regulators about the need for much more energy storage capacity to help integrate faster solar and wind usage," said Lucas Zhang Liutong, director of WaterRock Energy Economics. "It remains to be seen whether provincial governments can figure out an appropriate tariff design to incentivise their expansion and efficient operation."
Due to the capital-intensive nature of the projects, a stable long-term tariff regime is key, he added.
China's installed pumped storage generating capacity of 23GW at the end of 2015 fell short of its 30GW target, and last year's capacity was also 21 per cent lower than a target of 40GW, said Dennis Ip, head of utilities and renewables research at Daiwa Capital Markets.
China's power grids will need 200GW of energy storage capacity by 2030, and pumped storage made up 89 per cent of total energy storage installed last year, he said. "The 120GW target for 2030 seems not ambitious enough to meet the carbon neutrality goal. However, the rest could come from electrochemical [batteries] storage," he added.
The National Development and Reform Commission issued a circular in July encouraging renewable power developers to shoulder an increasing burden of installing storage and peak demand shaving facilities, such as natural gas-fired power plants, as costs decline, although grid operators will still bear the bulk of it.
Developers will be given priority to have their wind and solar projects connected to the power grid if they build or lease at least 20 per cent of the storage or peak shaving capacity needed by their projects.
Recent power retail tariff changes, such as the widening of peak and off-peak tariffs, have incentivised investment in such capacity, said WaterRock's Zhang.