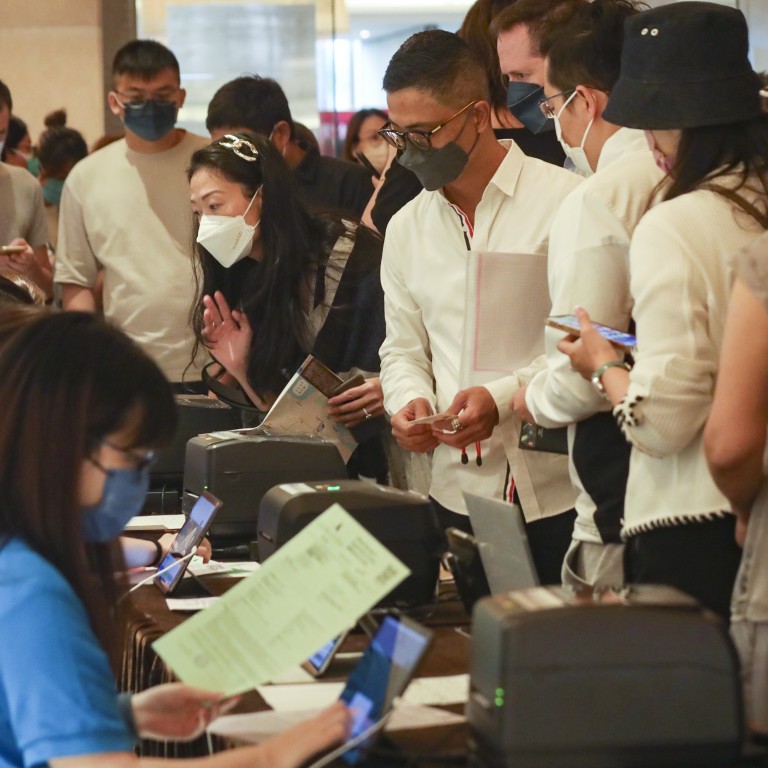 Hong Kong's home buyers pile in, posting another bumper sales weekend en route to a record month in September
Sun Hung Kai sold all 212 flats at Wetland Seasons Bay in Tin Shui Wai while Kerry Properties sold 185 of its 188 La Marina apartments at Wong Chuk Hang
The Upper Riverbank by Longfor and KWG in Kai Tak was the only project that defied the boom, with only five of 55 flats sold
Hong Kong's buoyant home market continued to strengthen, as buyers bought 88 per cent of the 455 flats on offer at three projects in one of the biggest sales weekends this year, putting the city on track to post a record September in sales.
The only project that defied the boom was the Upper Riverbank at the former Kai Tak airport site, where Longfor Group and KWG Group managed to find buyers for five of the 55 units on offer.
"Strong buying interest made the flats an easy sale," said Sammy Po Siu-ming, chief executive of Midland Realty's residential department. "Optimism in the city's property market helps developers sell nearly all the new flats hitting the market this month."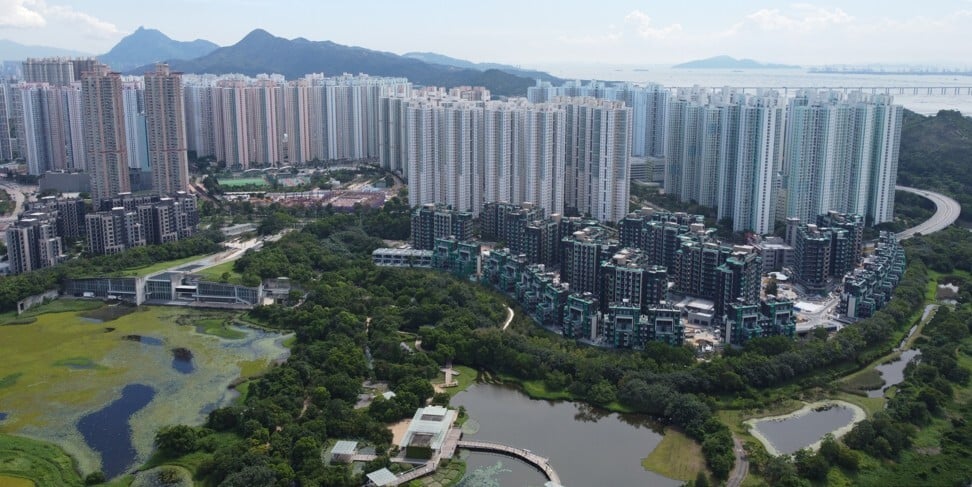 More property buyers are rushing into the market to get ahead of rising prices and potentially higher mortgage rates as the local monetary authority is expected to raise interest rates in lockstep with the US Federal Reserve's tapering policy. Some investors are also looking to park their capital in fixed assets amid near-zero interest rates.
In the second-hand market, about 5,500 lived-in homes are expected to be transacted, unchanged from last month, according to Midland's Po.
Sun Hung Kai's current batch of sales comprised studio units, going up to three-bedroom apartments priced between HK$4.5 million and HK$10.04 million (US$1.03 million), or between HK$13,842 and HK$19,300 per square foot after discounts of 17.5 per cent. Still, the average price was 9 per cent higher than the project's launch in August.
Kerry's La Marina residential project, located near the Wong Chuk Hang subway station, carried an average price tag of HK$34,708 per sq ft, up 14 per cent from its August 24 launch price.
Still, the higher price did not give buyers cause for pause, as the project received 3,466 bids, which translates to 17 buyers vying for every available unit. The project, scheduled for completion in August 2023, ranges in size from 341 to 921 square feet.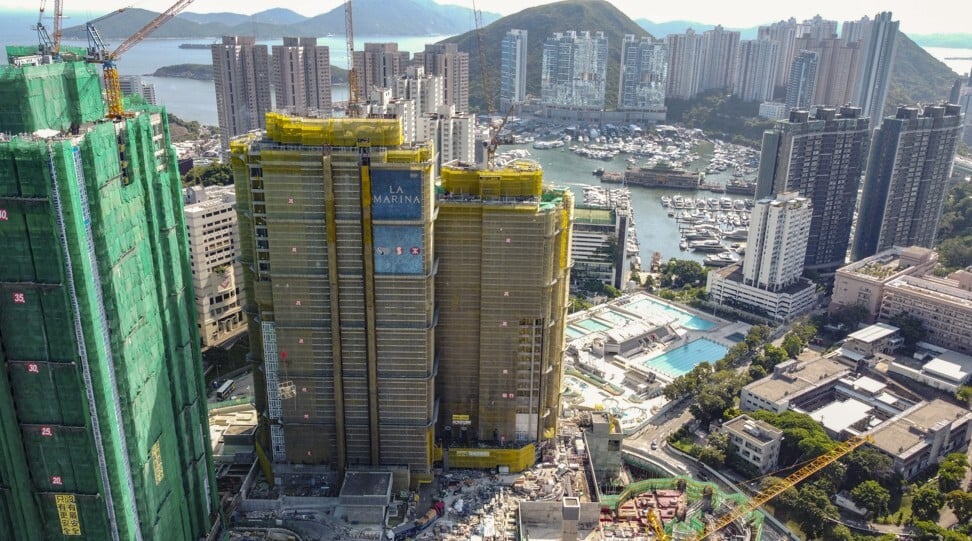 At the Upper Riverbank in Kai Tak, Longfor and KWG offered their project on a first come, first served basis.
The first units in Upper Riverbank were sold in September 2019 at HK$24,677 per sq ft, making them the most expensive residential property project at Kai Tak then. Few buyers showed interest in the project in April as the discounts offered fell short of buyers' expectations, with the developer selling only eight out of 72 apartments on offer.
This article appeared in the South China Morning Post print edition as: Another bumper home sales weekend