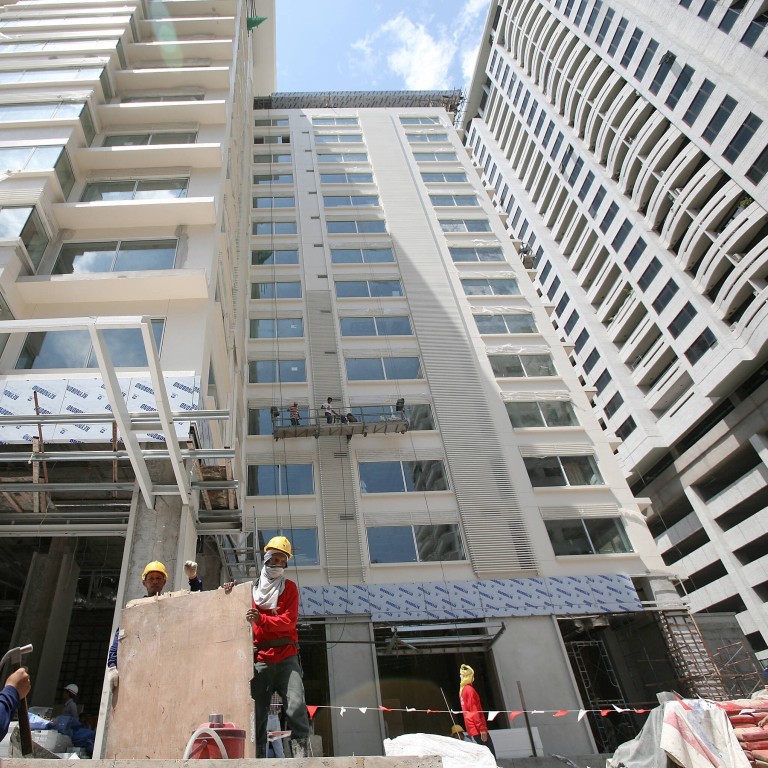 After rebates and freebies, Thai developers to auction flats online in bid to shake off supply glut
Covid-19 and anti-government protests have combined to weaken the Thai property market, scaring buyers away and worsening supply glut
Some 120 flats in projects across the Southeast Asian country will be put up for online bidding at big discounts from next month
After dangling rebates and freebies to attract buyers, Thai
developers
are trying out a new strategy to trim their inventory of unsold homes by auctioning them online at deep discounts.
Some 120 flats in several projects across the Southeast Asian country will be made available for bidding next month on whyborder, an online property portal owned and operated by a Singapore-based company. The flats are expected to be offered at 20 to 40 per cent below their selling prices.
The apartments range from studio units to penthouses, starting from HK$388,000 (US$49,893). Among the projects in Bangkok to be included in the promotion are the Maru Ladprao 15 in Chatuchak and Hyde Sukhumvit 11 in Khlong Toei, and Manor Sanambinnam in Nonthaburi district outside the Thai capital.
The auction is seen as an attempt by developers to overcome excess supply as buyers disappeared amid an economic slowdown caused by the Covid-19 pandemic. A
series of political crises and street protests
preceding the public-health crisis have also conspired to drive away foreign investors, compounding the industry glut.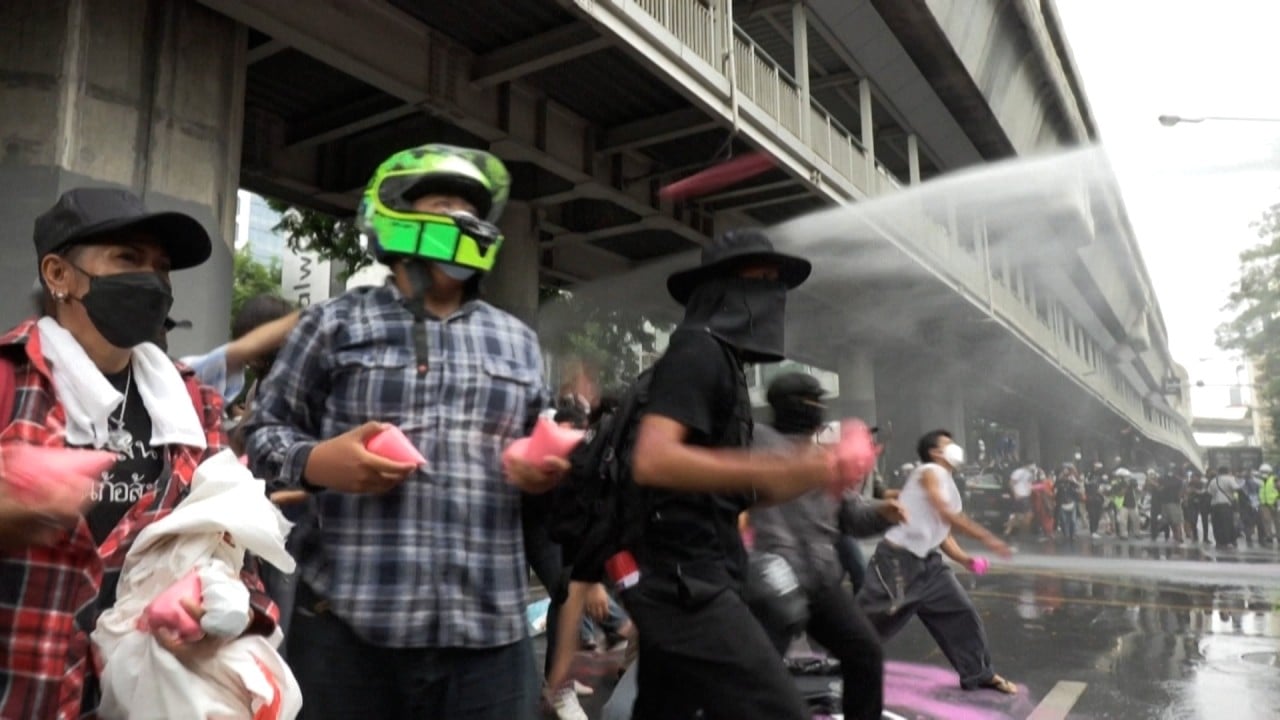 01:57
Police use water cannon on Thai protesters as they demand prime minister's resignation
Police use water cannon on Thai protesters as they demand prime minister's resignation
"Bangkok has an oversupply of flats where the developers are very keen to actually sell off a certain percentage of stock at a considerable discount," said Dave Loo, founder and chief executive officer of the auction site.
Like other countries in Southeast Asia, Thailand has recently seen a surge in Covid-19 cases. Still, the government has announced plans to reopen the capital Bangkok and island resort Pattaya to foreign visitors to revive tourism. In July, the resort island of Phuket started receiving fully vaccinated tourists.
Thailand's economy expanded 7.5 per cent in the second quarter from a year earlier, surprising on the upside. Yet, the spread of the Delta variant has cast a pall on the outlook as the central bank and other state planning agencies trimmed their growth forecasts for 2021.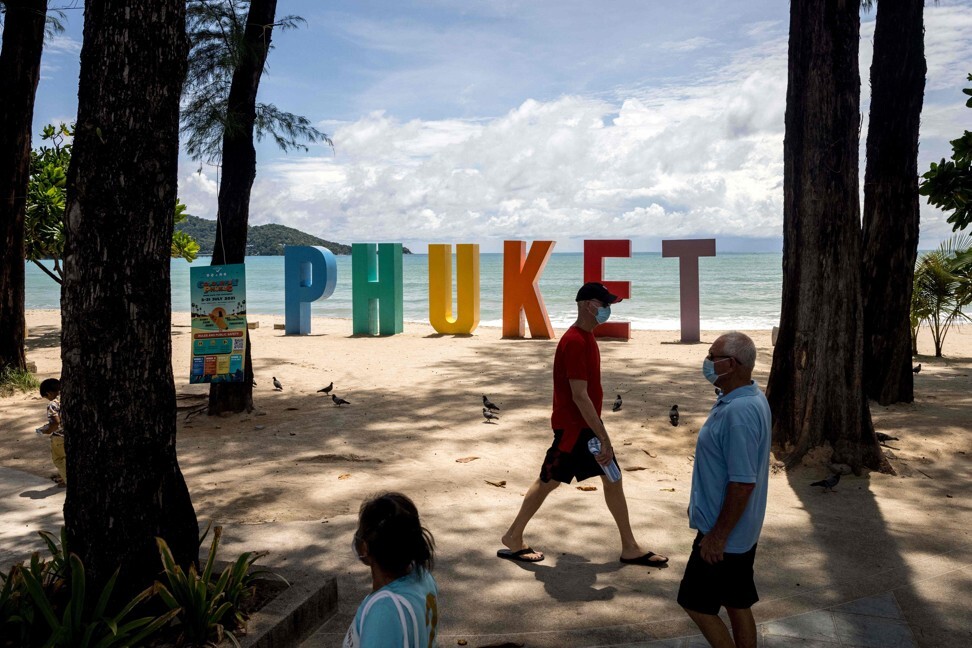 Next month's online auction has attracted a "good level" of interest from property hunters in Singapore, Loo said. They are also expected to draw the attention of Hongkongers who are either seeking retirement homes or planning to emigrate.
Like global online marketplace eBay, the properties will carry a "buy now" option. Buyers seeking more discounts can join a bidding process over a seven-day period and the winner will be decided by the highest bid above the undisclosed reserve price.
The developers may contact unsuccessful bidders after the end of auction to offer them some alternative flat units that suit their bidding prices. As such, developers may be able to close more sales as "there is a leeway for more negotiations," Loo added.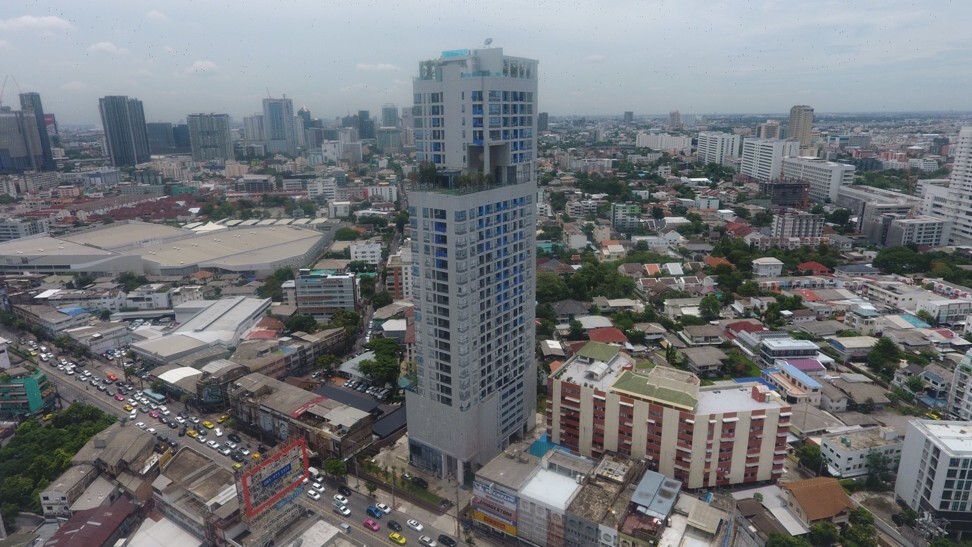 The local real estate market has been struggling with oversupply in the past five years. Developers launched more than 230,000 flats in Bangkok, including over 60,000 units in 2018, according to property consultancy Colliers. In the last two years, launches have slowed to 20,000 units a year.
The number of unsold flats stood at 289,742 units nationwide at the end of June this year, a 1.2 per cent decline from December, according to Colliers. On average, prices retreated 2.4 per cent from a year ago. Discounts and freebies such as luxury cars, hotel and restaurant vouchers and even free transfer fees have become common to drum up sales.
"We expect that in the second half of the year, new supply of residential property will increase and is likely to be higher than the first half on the back of a rising demand," said Phattarachai Taweewong, director of research and communication at Colliers in Thailand.