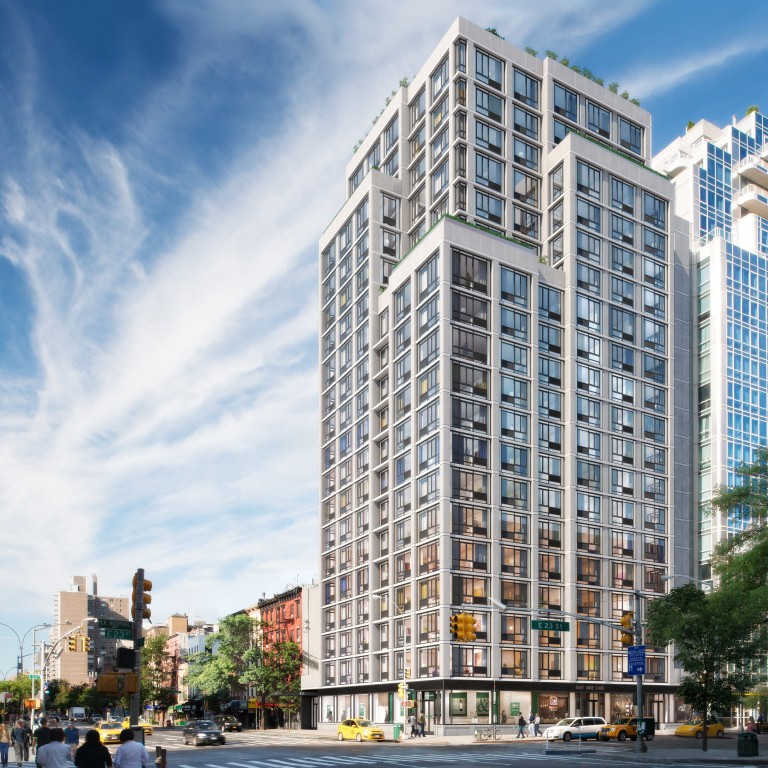 Magnum Real Estate to accept bitcoin in sale of Manhattan retail properties in another first for US commercial market
Buyers will get an immediate cash flow and do not need to invest any more in the spaces because they are already built out, says Magnum
Potential buyers anywhere, including Hongkongers or mainland Chinese, can buy the properties with bitcoin
Magnum Real Estate Group will accept bitcoin as consideration for the sale of three ground-level shops worth US$29 million at a
luxury residential project in Manhattan
, making it another commercial development in New York City to accept the promising but volatile digital currency.
The shops at 385 First Avenue, also known as CODA, covers more than 9,000 square feet of space, and are currently leased to M&T Bank, restaurant Mighty Pita, and clinic ProHEALTH Urgent Care. Buyers will get access to immediate cash flow because they are fully built-out and already generating income, the developer said.
"We are a pioneer in
bitcoin transactions
and see a path where many more transactions can be done using blockchain," said Ben Shaoul, managing partner of New York-based Magnum, which has a US$4 billion portfolio of real estate assets.
The move makes CODA the first major income-generating asset to be offered to bitcoin believers. Any future resale of the retail spaces can be done in the currency, depending on the buyer's preference, Shaoul said. The firm has also sold all the apartments above the retail spaces, of which some were also paid for in cryptocurrencies.
Based on the US$29 million valuation, the properties are worth about 641 bitcoin based on current exchange rate.
"I expect about two or three additional transactions in bitcoin this year for Magnum," said Shaoul, noting interest in luxury homes such as penthouses in Miami, flats in New York City and mansions in Beverly Hills.
Potential buyers from anywhere, including Hongkongers or mainland Chinese, can buy properties, said Sonny Singh, chief commercial officer of BitPay, the world's largest provider of bitcoin and cryptocurrency payment services, which will process the Magnum transactions.
"The beauty of crypto is that it is a global digital asset," said Singh. "The buyer simply scans a QR code to pay."
The customer makes the purchase in cryptocurrency and BitPay verifies the funds and accepts the crypto on behalf of Magnum, said Singh. Dollars are deposited into Magnum's bank account the next business day minus a 1 per cent fee, said Singh.
As the price is set in US dollars, the buyer will pay the spot rate for cryptocurrency at the time of purchase, said Singh.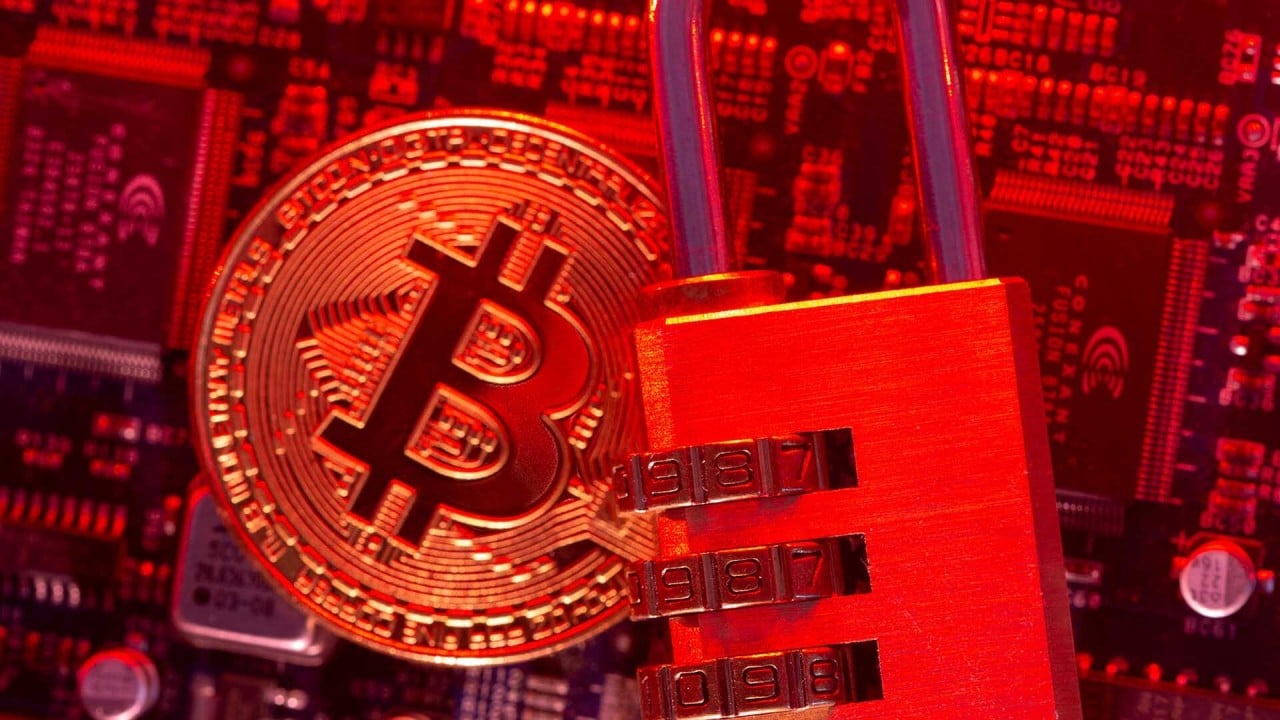 02:27
Cryptocurrency volatility highlighted by China's recent crackdown and Elon Musk comments
Cryptocurrency volatility highlighted by China's recent crackdown and Elon Musk comments
"This investment could appeal to any Hong Kong or mainland Chinese buyer holding significant amounts of bitcoin and wanting the stability and cash flow of a long-term leased retail property in New York," said Georg Chmiel, co-founder and executive chairman of property portal Juwai IQI Group.
"Unlike crypto, real estate cannot go to zero in value," he said. "This year alone, one bitcoin has been worth more than US$60,000 and less than US$30,000 [at different times]. That is more than a 50 per cent drop."
"With bitcoin, the transaction is rapid, and you do not lose out on an exchange or pay extra fees," said James Pratt, director of James Pratt Auctions Group of Sydney, which conducted the world's first live cryptocurrency property auction online in April 2019 in Australia. .
"[However] If you limit yourself to just bitcoin or cryptocurrency, you may [miss] some cash buyers not yet educated in cryptocurrency", Pratt added. The percentage of transactions with cryptocurrencies is still "very low" in countries like Australia, and the US "compared to the mainstream method, at under 10 per cent of all transactions over the last 12 months".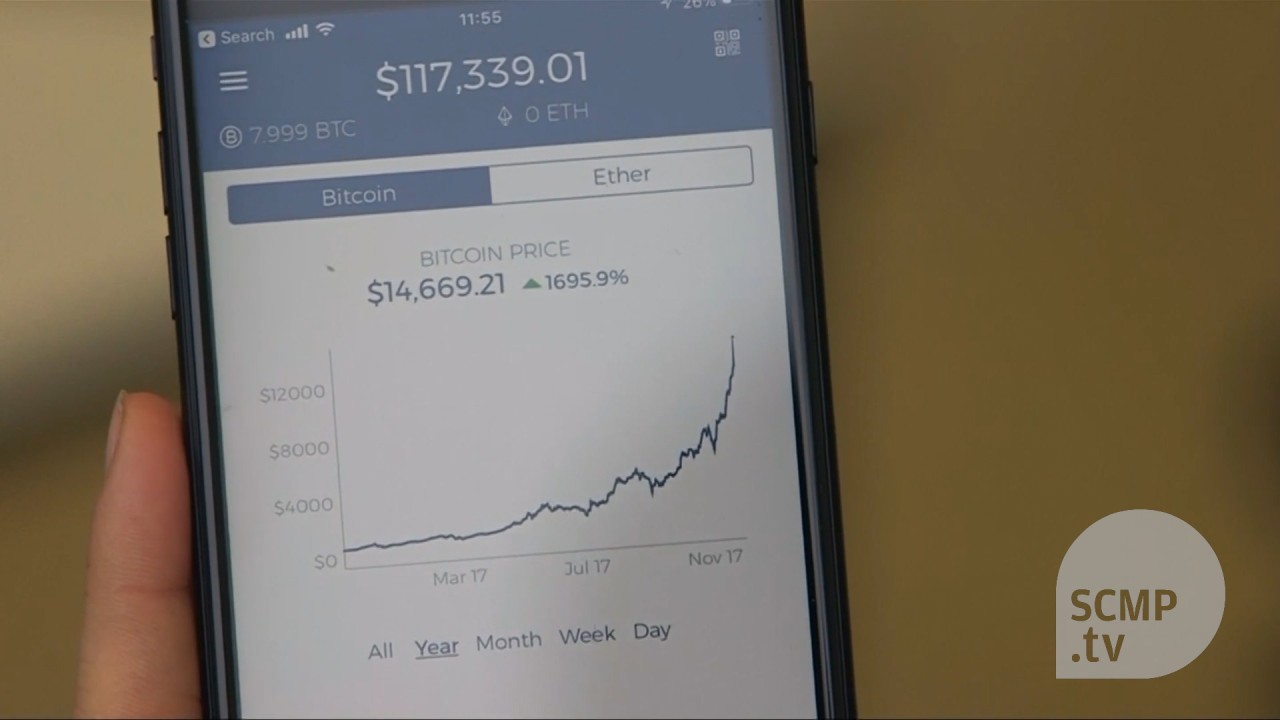 01:01
Bitcoin futures trading kicks off with a bang
Bitcoin futures trading kicks off with a bang
Pratt, however, expects "a jump" in people using cryptocurrency to sell of around 5 to 10 per cent in the next three years, based on the speed at which it has grown already, and due to the effects of the pandemic, which has forced people to "explore new ways to transact business".
Lack of sufficient regulation is a difficulty with bitcoin or other cryptocurrency transactions though, said Ken Lo, co-founder and chief strategy officer at Hong Kong-based digital asset exchange HKbitEX.
Also, payment settlement using cryptocurrencies remains a challenge due to anti-money-laundering concerns, he said. He also noted inadequate secured wallet options and a lack of investor education around cryptocurrencies.
However, blockchain technology provides better security and an easier way to trace entire transaction records, which can improve investor confidence, said Lo. Meanwhile, the global legal and tax framework for cryptocurrencies is evolving to cope with new developments.
With rising interest in cryptocurrencies globally, more regulation and greater acceptance, "it is reasonable to assume that cryptocurrency-only transactions could become mainstream, although not exactly common, by 2025", said Chmiel of Juwai IQI.
This article appeared in the South China Morning Post print edition as: Investors can pay in bitcoin for three shops in New York