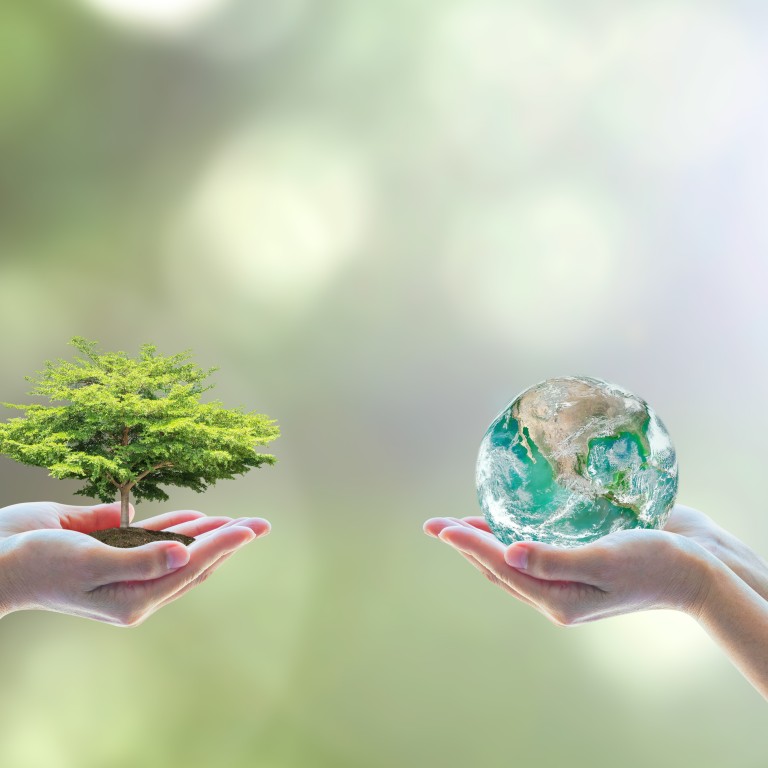 ESG considerations to rise among mainland China, Hong Kong investors as awareness grows in Asia-Pacific, BNP Paribas survey shows
75 per cent of investors in China and Hong Kong are allocating less than a quarter of their assets with ESG considerations in mind
Change is happening swiftly, with ESG playing a rapidly increasing role in investment decisions in Asia-Pacific, BNP Paribas executive says
The survey collected responses from 356 asset owners, official institutions and asset managers in Europe, North America and Asia-Pacific on their
attitudes to ESG
in April and May this year. The investors polled together represented more than
€
11 trillion (US$13 trillion) in assets under management.
"The industry has come some way since our first ESG survey in 2017. Asset owners and managers are now more likely to embed ESG within their organisations and strategic decision-making," said Florence Fontan, head of company engagement at BNP Paribas Securities Services.
The survey's findings were significant because it shows that
Asia-Pacific
was lagging behind other regions when it came to ESG commitments, with China and Hong Kong leading this trend. This was despite Chinese president Xi Jinping announcing in September last year that the country would aim to peak its carbon emissions by 2030 and achieve carbon neutrality, or net zero emissions, by 2060.
The BNP Paribas survey found that a growing number of investors were allocating a higher portion of their portfolios towards ESG oriented investments. Of the investors surveyed in all regions, 22 per cent currently integrate ESG into at least 75 per cent of their portfolios, compared to its survey in 2019, where zero respondents envisaged this to be the case by 2021.
The survey also found that 66 per cent of investors were currently incorporating ESG into less than half of their portfolios. Asia-Pacific had the largest percentage of investors that had less than half of their assets incorporating ESG, accounting for 82 per cent of all investors surveyed in the region. This was largely driven by investors in China and Hong Kong, where 75 per cent of investors incorporated less than a quarter of their assets into ESG.
But awareness was rising among both investors and policymakers in Asia-Pacific, with the willingness to incorporate ESG into investment decisions growing, the survey found. More asset owners and fund managers in the region said ESG played a central, integral or necessary role today than in the same survey two years ago. About 15 per cent said ESG was central or a necessity to their investment strategy, and BNP Paribas expected this number to jump to 37 per cent by 2023.
Singapore lead the region with 37 per cent of investors surveyed considering ESG central or a necessity for their current investment strategy. Currently, no investors in Hong Kong or China regard ESG as essential to their investments, but that was expected to change in two years' time, with a sizeable rise of investors that consider ESG incorporation a necessity in investment strategies from both regions, BNP said.
For investors in Asia-Pacific, especially China, brand image and reputation were the strongest drivers for incorporating ESG into investment decisions. About 91 per cent of Chinese investors voted reputation as the primary reason rather than seeking long-term returns.
In other countries in the region, such as Australia, external stakeholder requirements led as the primary reason for ESG integration with reputation only sitting in fourth place.
"The diversity of the Asia-Pacific region is reflected in the results of this year's survey, but what is clear is that change is happening swiftly, with ESG playing a rapidly increasing role in investment decisions," said Nadim Jouhid, head of investment solutions at BNP Paribas Securities Services Asia-Pacific.
This article appeared in the South China Morning Post print edition as: Mainland and HK investors 'lag on ESG'