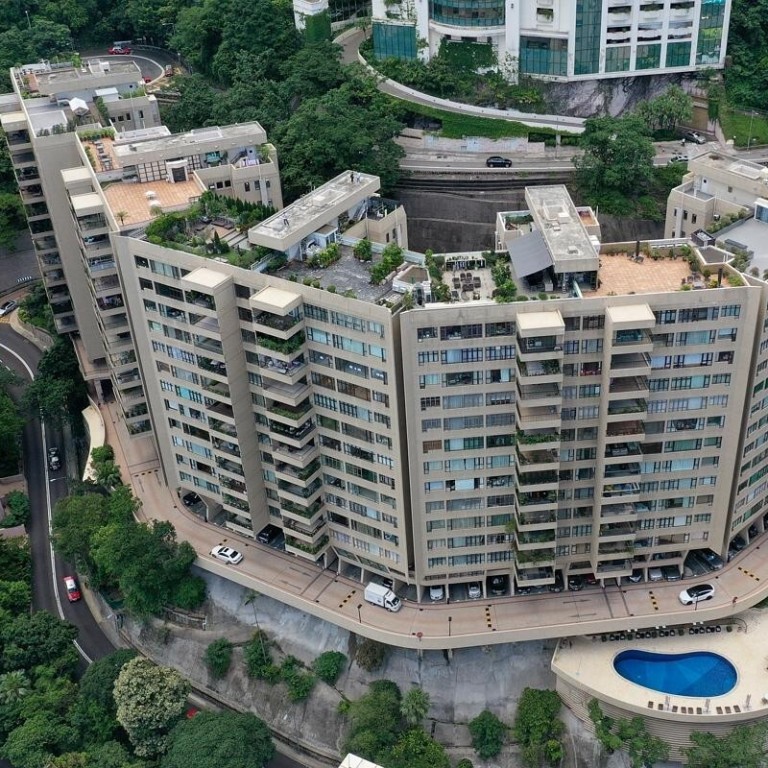 Tung Chee-hwa, ex-Hong Kong chief executive, becomes first-time homeowner at 84 with purchase of US$20.6 million luxury home
Tung paid a stamp duty of 4.25 per cent which indicates he was a first time homebuyer
Former chief executive comes from wealthy Hong Kong shipping family
Tung bought the unit in his own name, paying a
stamp duty
of 4.25 per cent, or HK$6.8 million, which indicates that the former chief executive was a first time homebuyer.
"Tung bought the C2 unit of Grenville House in August this year. The government had rented the same unit during his stint as chief executive," his spokesperson said on Tuesday. "After resigning as chief executive, he continued to rent the unit for his own use. He learnt in recent months that the vendor had intentions to sell his property, leading to his decision to purchase the unit at Grenville House," the spokesperson added.
Homebuyers have to pay a flat stamp duty of 15 per cent of the property price in Hong Kong. For first time buyers, the duty rates are lower and are calculated based on the property price. The highest rate is 4.25 per cent – the tier that Tung's unit falls under – for properties priced more than HK$21.7 million.
If he had bought the home under a company name, Tung would have been required to pay a stamp duty of 15 per cent, or HK$24 million. By buying it in his own name, he has saved Hk$17.2 million.
The 84-year-old had been renting the 3,335 sq ft unit on Magazine Gap Road for more than a decade. Its price translates to HK$47,976 per square foot. The property comes with a car park. Tung's father was the head of a wealthy shipping family in Hong Kong. He founded the
Orient Overseas Container Line
, which was sold to China's state-owned shipping line Cosco in 2018. His younger brother, Tung Chee-chen, was in 2009 ranked by
Forbes
as the 23rd wealthiest man in Hong Kong with a fortune worth US$900 million. A year earlier, in January, Tung and his family were ranked by
Forbes
as the 16th wealthiest in Hong Kong, with a total value of US$3 billion.
When Tung took office in 1997, he did not live in Government House, a two-storey building that was the official residence and office for 25 of Hong Kong's 28 governors. Declassified records from Britain's National Archives reveal that HE was concerned about the feng shui at Government House, referring to the traditional Chinese practice of arranging the layout of living spaces to create perceived balance with the natural world.
Instead, Tung stayed in his family home, Unit D2 of Grenville House. The government had to rent the unit next to his flat, paying a monthly nominal fee of HK$1 for Tung's flat and HK$120,000 for the adjacent one.
Both units were renovated for HK$6 million to accommodate a larger living and entertainment space, including an office for Tung. The government also forked out almost HK$800,000 as compensation to move out the existing tenant at that time.
The vendor, Nam Mui (Kin Kee) Company, bought unit C2 for HK$3.9 million in 1982.
Tung has been a member of the board of directors of this newspaper's owner, Alibaba Group Holding, since September 2014, when the company made its US$25 billion initial public offering in New York.
This article appeared in the South China Morning Post print edition as: Tung, 84, buys first flat for HK$160m, records show