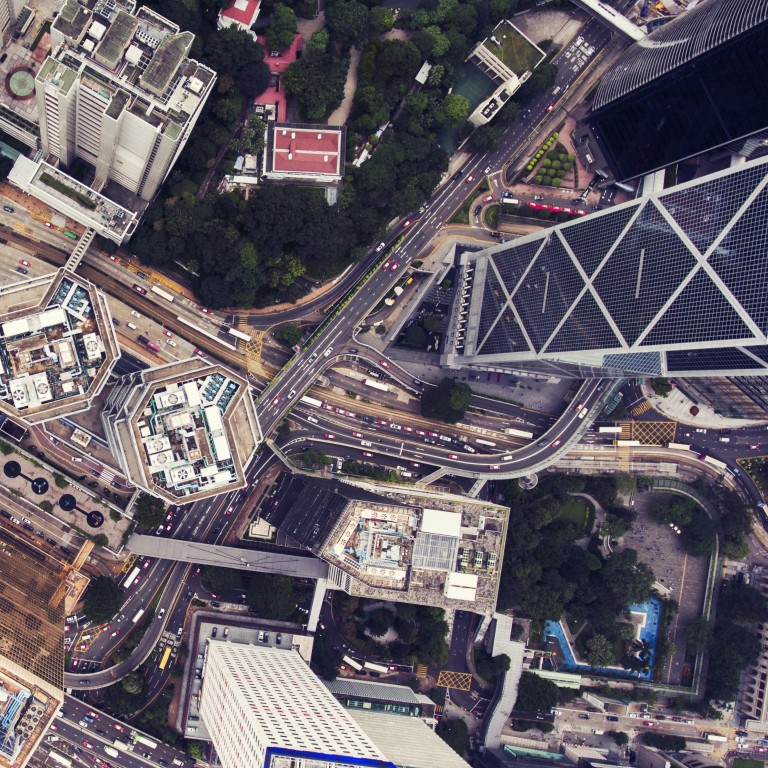 Mainland Chinese firms likely to need another 4 million sq ft in office space in Hong Kong, Colliers says
Mainland Chinese companies will occupy 18.06 million sq ft in Hong Kong in 2025
They are estimated to be occupying about 14 million sq ft currently
Mainland Chinese companies are likely to require an additional 4 million sq ft of office space in Hong Kong by 2025, according to Colliers.
Estimates based on a report published by the property consultancy on Monday suggest that these companies will occupy 18.06 million sq ft in Hong Kong in 2025, close to the 20 million sq ft in net floor area of office space that the city's central business district is expected to have that year.
"We believe mainland firms will become the key demand driver for CBD (central business district) offices in the next few years, especially after the border reopens," the report said. "We forecast new office demand by mainland firms could increase 4 million sq ft in gross floor area in the next five years, assuming 30 per cent of growth of new mainland firms to Hong Kong to reach 2,580 firms by 2025, with each taking an average space of 7,000 sq ft."
The estimated increase in office space demand is likely to provide relief to Hong Kong's landlords, who have been struggling since 2019, when the city's worst protests broke out, tipping its economy into a recession. The contraction worsened last year with the spread of the
Covid-19 pandemic.
The Colliers estimate rests on the fact that mainland companies' office size requirements between 2015 and August this year averages at 7,000 sq ft. Based on this average, and that 1,986 mainland firms are currently present in the city, they are estimated to be occupying about 14 million sq ft in office space. Their proportion of new office spaces leased had, however, decreased to 16 per cent as of last month from 26 per cent in 2015.
Since 2016, around 60 per cent of new leases from mainland firms in Hong Kong have been in the CBD, which would suggest that 2.5 million sq ft of the estimated 4 million sq ft in potential new mainland demand would go to the area by 2025, according to Colliers.
"The Hong Kong office leasing market is very dynamic and very transparent, and I believe the flight-to-quality opportunities in the CBD are providing more options for all tenants who are looking to build their brand and move into an area that has traditionally been seen as more expensive," said Rosanna Tang, head of research in Hong Kong and Southern China at Colliers.
Colliers refers to Hong Kong's main business zone encompassing Central and Admiralty as CBD in its report.
As of July, office rents in Central on average stood at HK$109.1 (US$14) per square foot a month, about 11 per cent lower from a year ago and 1 per cent lower than the previous month, according to Knight Frank.
In recent months, several office leasing deals in Central have been closed by mainland Chinese firms, including a 26,000 sq ft space in The Center by Huatai Securities, one of China's largest brokerages. Investment bank China International Capital Corporation and asset manager Hoi Tong Securities have leased 13,000 sq ft and 15,000 sq ft, respectively, in One IFC and China Life Franklin Asset Management has leased 13,000 sq ft in One Exchange Square.
This article appeared in the South China Morning Post print edition as: Mainland companies 'likely to need more office space in city'