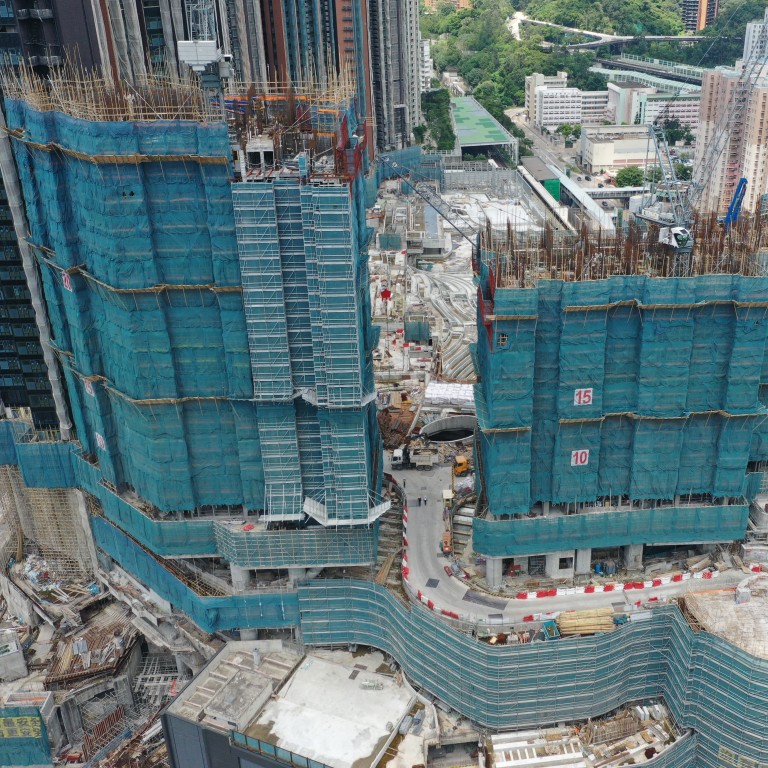 New World submits proposal to demolish and rebuild part of The Pavilia Farm project hit by construction defects
Company is awaiting approval from the Buildings Department to demolish and rebuild towers one and eight of the third phase of the project in Tai Wai, says Adrian Cheng
New World posts a nearly 6 per cent increase in full-year underlying profit to HK$6.98 billion
New World Development
has submitted a proposal to demolish and rebuild part of The Pavilia Farm project that has been marred by construction defects, a top executive said on Thursday after the developer posted a full-year underlying profit increase of nearly 6 per cent.
The Hong Kong-listed developer also said that it was striving to help the government solve the city's housing shortage problems.
The company has submitted a proposal to the Buildings Department to demolish and rebuild towers one and eight of the third phase of the development of its bestselling project in Tai Wai, said Adrian Cheng Chi-kong, executive vice-chairman and chief executive.
"After approval of the formal time to start work, an independent third-party team will monitor the process of demolition and rebuild," Cheng said.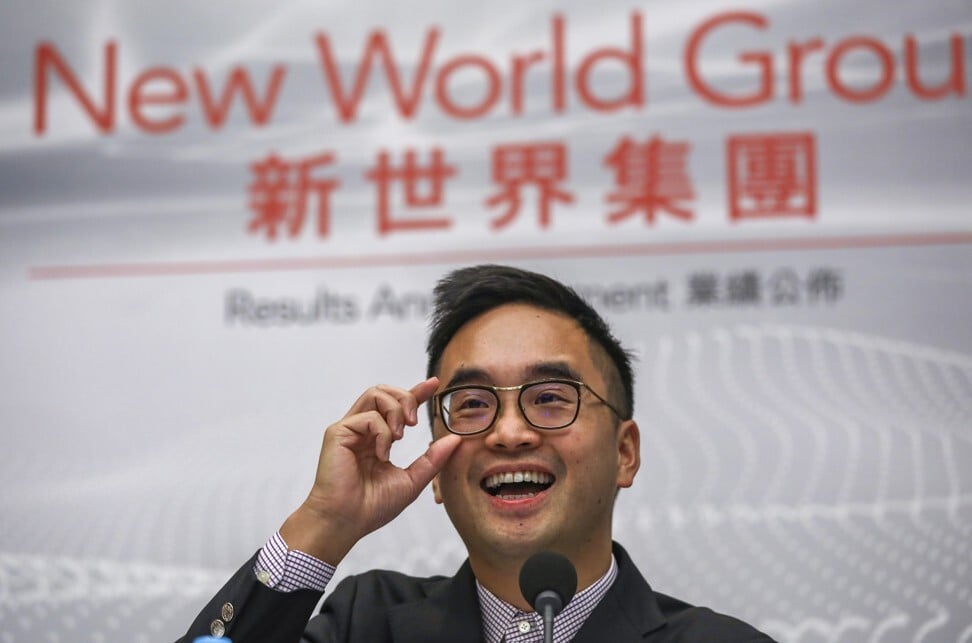 In early July, New World sent shock waves through the industry after it said it would
tear down and rebuild two of the seven tower blocks
under construction at the project above Tai Wai MTR station in the New Territories. The company said that this would set back the delivery schedule of phase three by nine months to March 2024. It also came up with compensation options and subsidies for affected buyers.
As of June 30, a total of 3,028 units in the project were sold, realising nearly HK$37.4 billion (US$4.8 billion) in sales proceeds, according to a filing to the Hong Kong stock exchange.
So far, 48 buyers have cancelled deals, or about 5 per cent in phase 3 of the project, with the compensation totalling around HK$829 million, according to the Post's calculations, based on data from the Register of Transactions.
Cheng disclosed that New World had submitted a plan for the
Land ­Sharing Pilot Scheme
to the government for preliminary review. The land sharing scheme will be used to enhance the development potential of private land currently constrained by inadequate ­infrastructure.
New World, which has donated four land parcels to four NGOs for building some 2,000 units of transitional housing, is discussing plans to donate two to three more parcels of land for the project, Cheng said.
Cheng also said that New World had not received any instruction from Beijing on alleviating the city's housing problem. Earlier this month Reuters reported that Chinese officials had told Hong Kong's powerful tycoons that they should help solve the city's housing shortage.
New World's contracted sales in Hong Kong amounted to about HK$42.4 billion, more than double its target of HK$20 billion for the financial year ended June.
New World's full-year underlying profit, which excludes changes in the valuation of properties, rose 5.9 per cent from a year ago to HK$6.98 billion. Net profit rose 6.9 per cent to HK$1.17 billion.
New World proposed a final dividend of HK$1.5 per share, 1.4 per cent higher compared with last year.
Separately, New World said that it sold three floors of a grade A commercial building under construction at 888 Lai Chi Kok Road in Cheung Sha Wan to a financial institution for nearly HK$1.2 billion. The building is expected to be ready in April next year.